When they say you either get brains or Braun, they forgot about Ákos.

The World and European Champion, Ákos Braun not only boasts a series of accolades within his competitive career but is highly educated, using his academic achievements in all aspects of his work within the judo community to this day.

Ákos started judo at the age of seven in his hometown of Paks, Hungary. Many will now be acquainted with Paks as it has hosted Junior European Cup events for just over a decade and is a hub for judo, however, it wasn't always like this.
One afternoon I was playing in the school yard when a judo instructor came to the school to recruit judokas. I stood at the end of the line to check out what it was. As the years went by, I stepped ahead to the front of the line and now I'm standing opposite as a coach. Judo was not so popular in Hungary at that time but there was an experiment to integrate judo in to elementary school PE programmes and incidentally it was in my school. This programme and the appearance of a very motivated coach, László Hangyási made our small club the most successful in Hungary.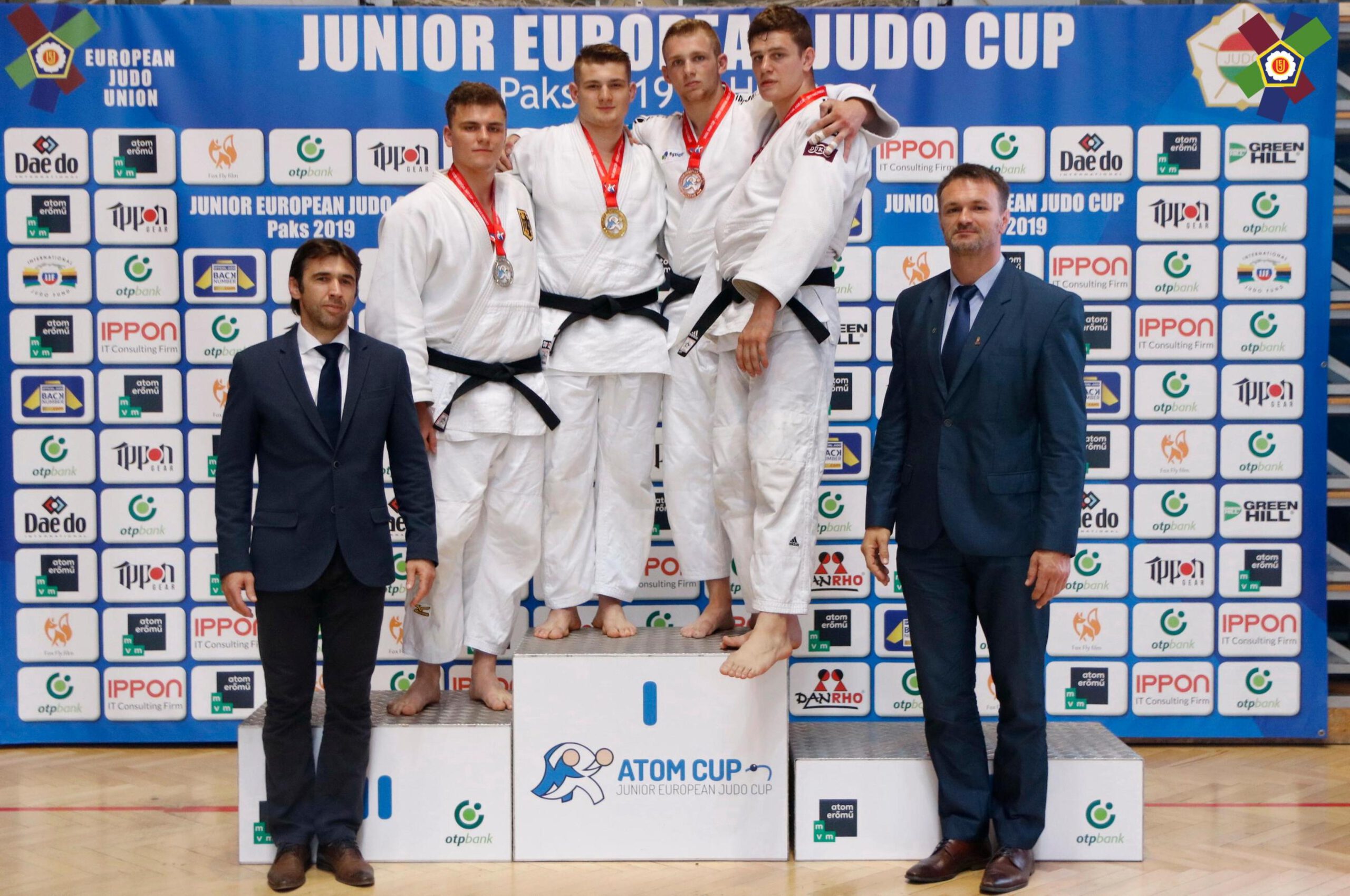 Steadily, Ákos was making a name for himself on the circuit and took his first World Cup gold in 2002 in Rotterdam, where, three years later he would be crowned European Champion. A big achievement like this usually sets the wheels in motion for future wins, a name begins to precede the man on the tatami and was no different here. Starting judo at seven years-old, there were three quotes on the wall of his dojo; Set a goal for yourself. Choose the path to your destination. Follow your chosen path. They were all playing a part now.
I remember the day before the competition very well. The evening after cutting weight, the weigh-in was the next morning back then, the national head coach invited the team to go sightseeing in the city. Everybody was tired and in the 'before-weigh-in-state', so only I joined the coach. We ate a pizza and he asked what I thought about my judo career. He was surprised when I said this is going to be my last competition, I will go home, finish judo and start to find civil job. I told him, 'I'm 24, I have some 5th places at international tournaments but no medals, I couldn't go to any European or World Championships, not even in juniors, so have no results, I can't afford to give myself more chances.' Surprising everybody, including myself, the next day I won gold. That was a sign for me to continue.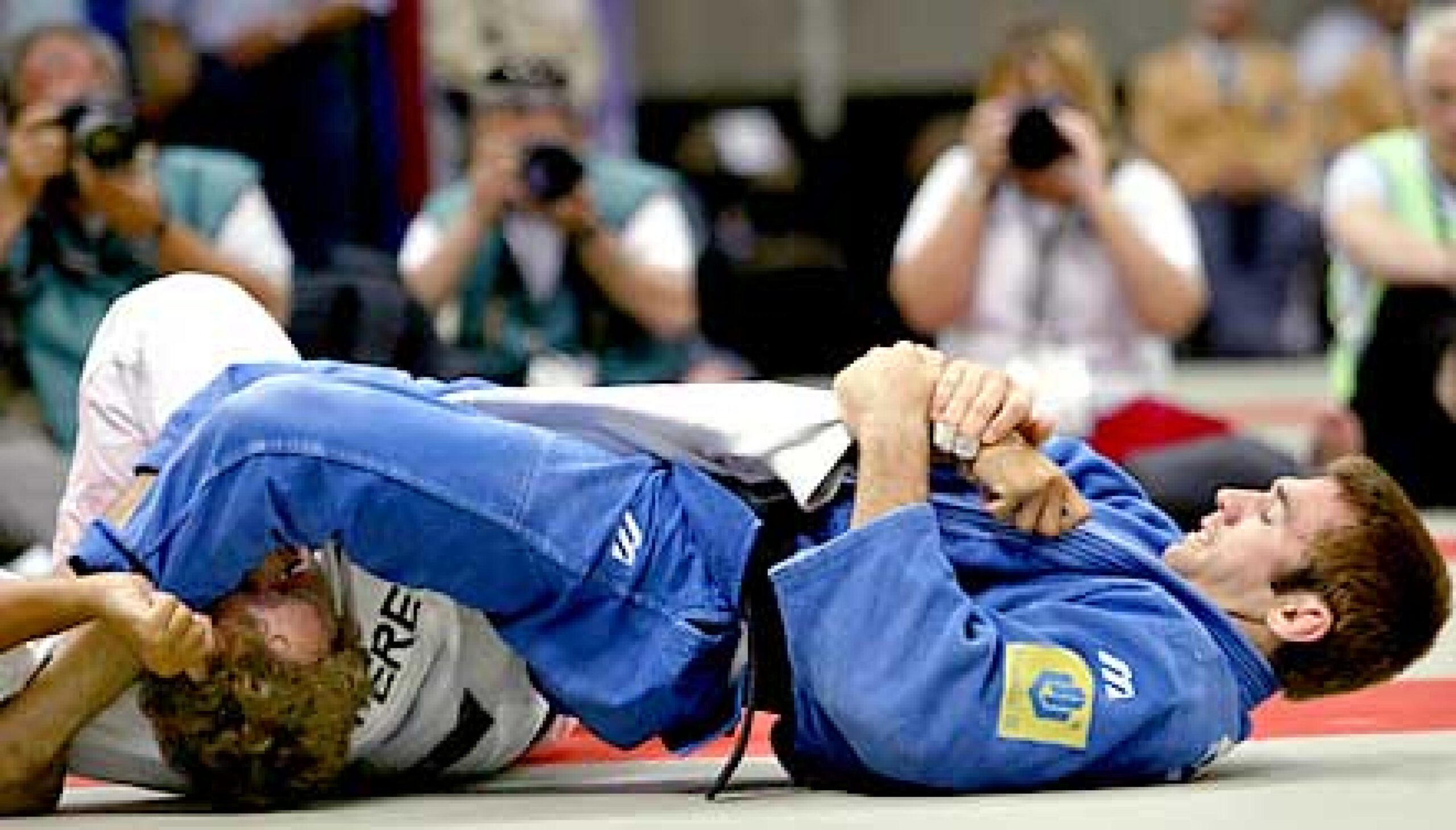 The Athens Olympic Games would follow two years after this World Cup in Rotterdam and despite giving his all, the narrowest of margins eliminated him from qualifying, and for the second time, Ákos stepped away from the tatami.
I missed Athens on some small points, maybe one more contest to win in the qualification. Of course I was very disappointed and decided to find a job and start civil life. For at that time I had two diplomas as an IT engineer and software developer and mathematician. So I wrote a CV and started to go for interviews.
Fortunately, Ákos didn't completely leave the world of judo and continued training with his coach László Hangyási and training partner, World and Olympic Champion, Antal Kovács, both of whom encouraged him to compete in the national qualifiers which in turn sent him to the World Cup in Budapest. Ákos wasn't keen on competing here, feeling that he'd never performed well in front of a home crowd but with persuasion from his coach, competed and took a bronze. 'Not bad' he thought, 'but I'm finished now'.
He was wrong. He wasn't finished.
With negative memories from previous European Championships and going out in the first rounds, he had no desire to repeat this and fought the desires of his coach for him to qualify. Still he was persuaded to fight in Warsaw, a fifth place there would take him to the European Championships in Rotterdam, the fifth place was bypassed and he took gold. His coach was very pleased and started planning European preparation, but still, Ákos was not interested and so he pleaded,
'I'm not interested in the Europeans, I don't want to go to more training camps, please let me go for one week skiing with my girlfriend." Once in his lifetime, he gave me a holiday and let me go skiing. In return, some months later I unexpectedly won European gold. So I stayed on the treadmill for some more years.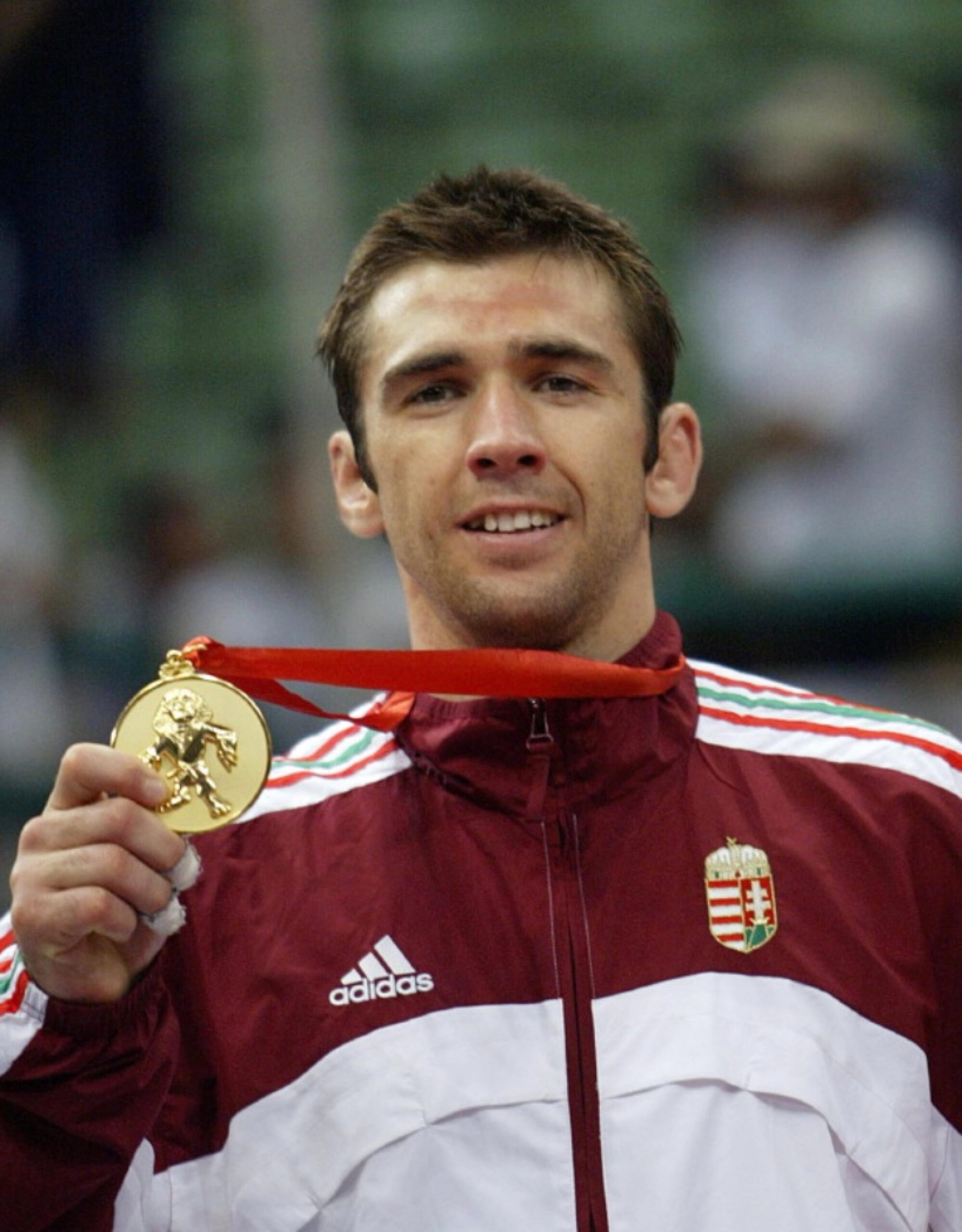 I went to Cairo for the World Championships without any pressure as I'd checked from the previous years' results that the current European Champion in my category (-73kg) never had a good result in a World Championship the same year, so I was not worried about that.

The day before I competed, I visited the pyramids to see why I'd done so many uchikomi-pyramids, running-pyramids, benchpress-pyramids etc. in my life! There was nothing to suggest that I would perform well; I refused a 'good luck' scarab at the pyramids, the hotel was too noisy to sleep, I almost died cutting weight because of the humidity and temperature but all of this calmed me down because I had no expectations.
On the day of competition, Ákos went on to beat five opponents, against whom he had around 2:8 (win:lose) ratios against. Nothing had changed in his training or preparation but his change in mental state was a huge contributing factor in his ability to become World Champion.
He had some big names as his major rivals during his competitive career including Francesco Bruyere, Vsevolods Zelonijs, Claudiu Bastea, Gennady Bilodid, Daniel Fernandes, Krzysztof Wilkomirski and Saso Jereb, however, it wasn't against any of these that he had his most memorable contest.


I had a lot of memorable contests but the last contest of my career as competitor was a dramatic fight. It was in the 2008 Lisbon European Championships bronze medal fight, the last Olympic qualifying tournament for Beijing. I suffered from a wrist injury during the qualification, didn't have enough points and I needed gold or silver to qualify for the Olympic Games. But I lost in semi final against Dirk van Tichelt and was down in the bronze fight against the highly motivated Marco Maddaloni who needed the bronze to qualify.

He pushed me so hard, blocked my newaza very well, and at one point I stopped at the edge of tatami for a moment, I thought we were out and he threw me with a huge leg grab, it was really nice. The referee gave ippon, I was so angry considering how I could be so amateur to stop, but ok at least he can be happy to qualify. Then as I had landed on my side, after a long discussion, the referees modified the score to waza ari and give me a chance to continue. Marco got so confused, I threw him with a huge uchimata on the next exchange, nicely finishing my career as a competitor with a nice ippon and a European bronze.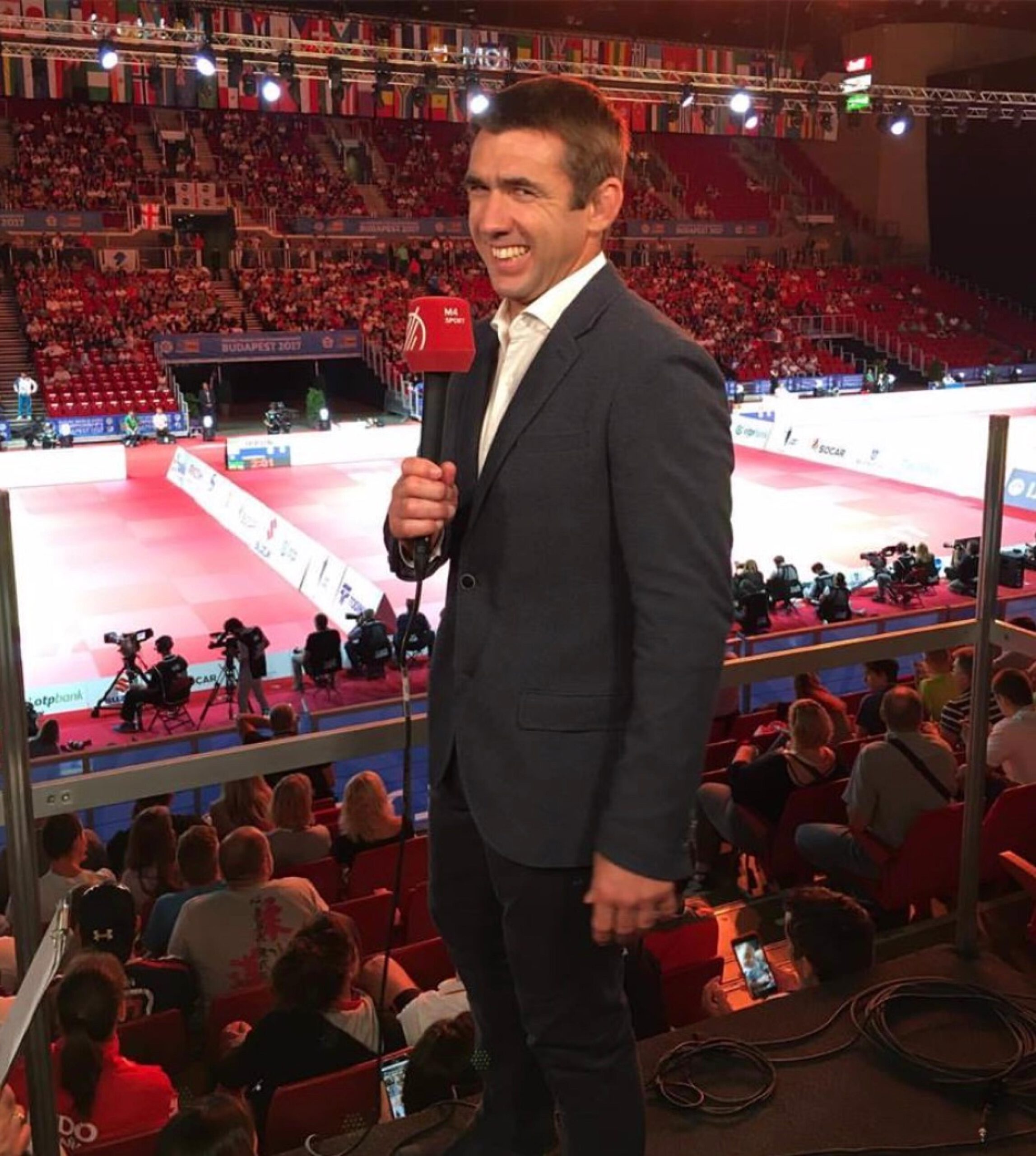 Aside from his incredible competitive achievements, before his European and World success, he had already attained three diplomas and was in the midst of a PhD. Ákos actually discovered that his education and sports complemented each other perfectly.
Of course in some periods it's not easy to reconcile but elite athletes need to manage their time professionally. It is very disappointing when elite athletes start civil life after the age of 30 without any qualifications so I encourage all athletes to pay attention to learning in addition to training.
Following retirement, Ákos became national coach,
Again my coach was the one who encouraged me to stay in judo and be a coach. As I mentioned, I learned a lot of IT stuff starting in elementary school till my MSc degree. After my career as a competitor he asked me to be a coach in the club and nowadays, 10 to 12 years later, I follow him in the position of the head coach of our club. The Hungarian Federation also asked me to be part of the national coaching team, judo is always pushing me forward.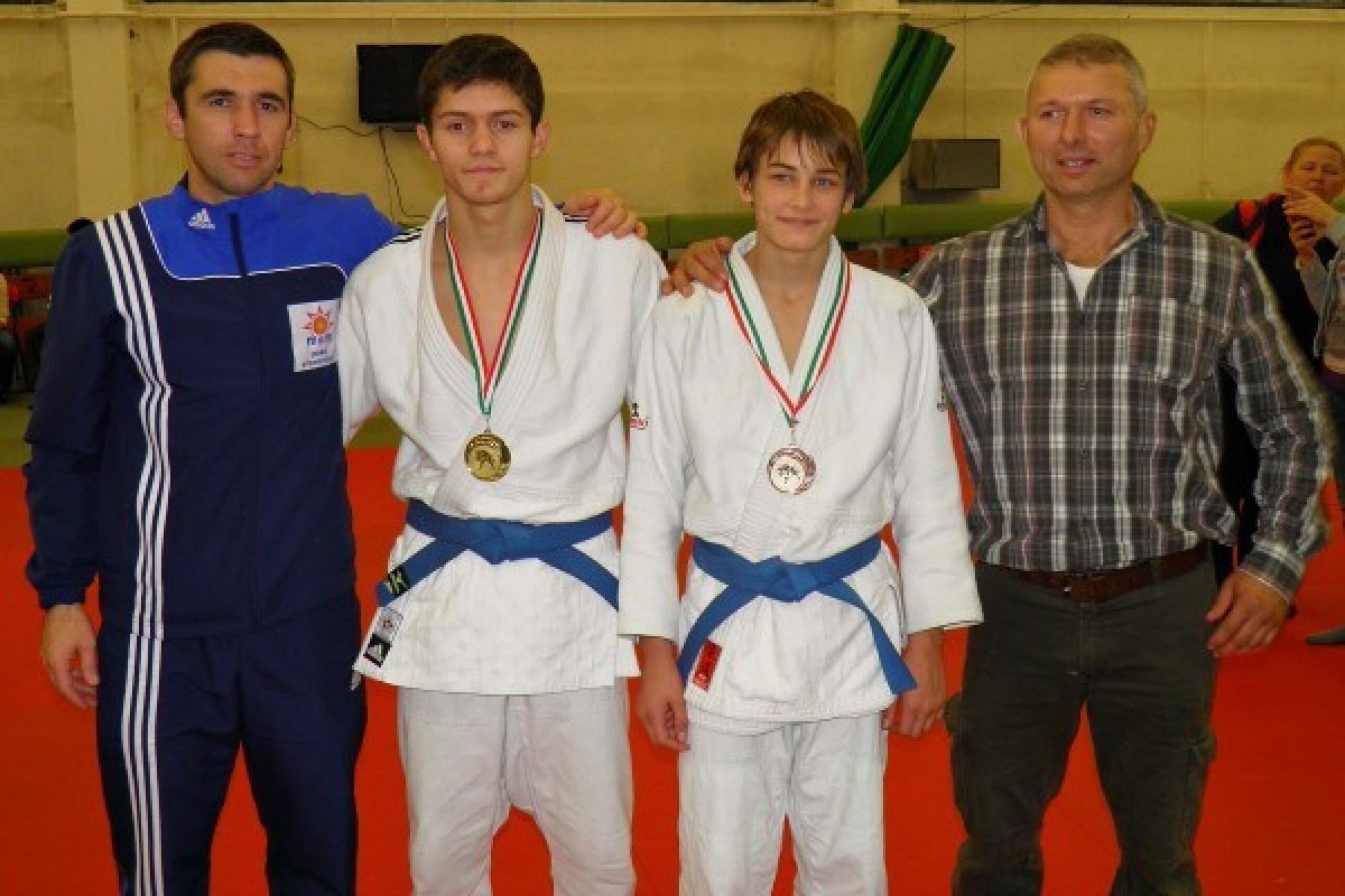 His dedication to his federation and coaching is admirable and we are lucky to be able to call him a member of the EJU team and family and have done for the past ten years. His involvement in various realms of judo is enviable, as he is also a member of the IBSA team as the IT Director,
I really enjoy the occasions I can meet EJU colleagues at competitions. We try to do our best to organise a competition in the most professional way and also have a lot of fun. I like that we really can work as a team and help each other from different sides of the planet. As I have more and more coaching work nowadays I don't have so much time for competition as part of the EJU team but I don't want to give it up because I like this atmosphere and "family". I also taught some people to do this IT job in Hungary and help to coordinate them running the national competitions. [He laughs] 'director' sounds good but IT Director for IBSA Judo meant 'the only member of the computer team' back then, but since I took this role I have involved two more members. I started about 7 years ago when my classmate from university become chairman of IBSA Judo and asked me to help to run a competition with computers. I learned a lot from these visually impaired judo guys, about the important things in life. They don't know me, but I know almost all of them by name as I'm their Elisabetta -Fratini, IJF Event IT – (I do their WRL).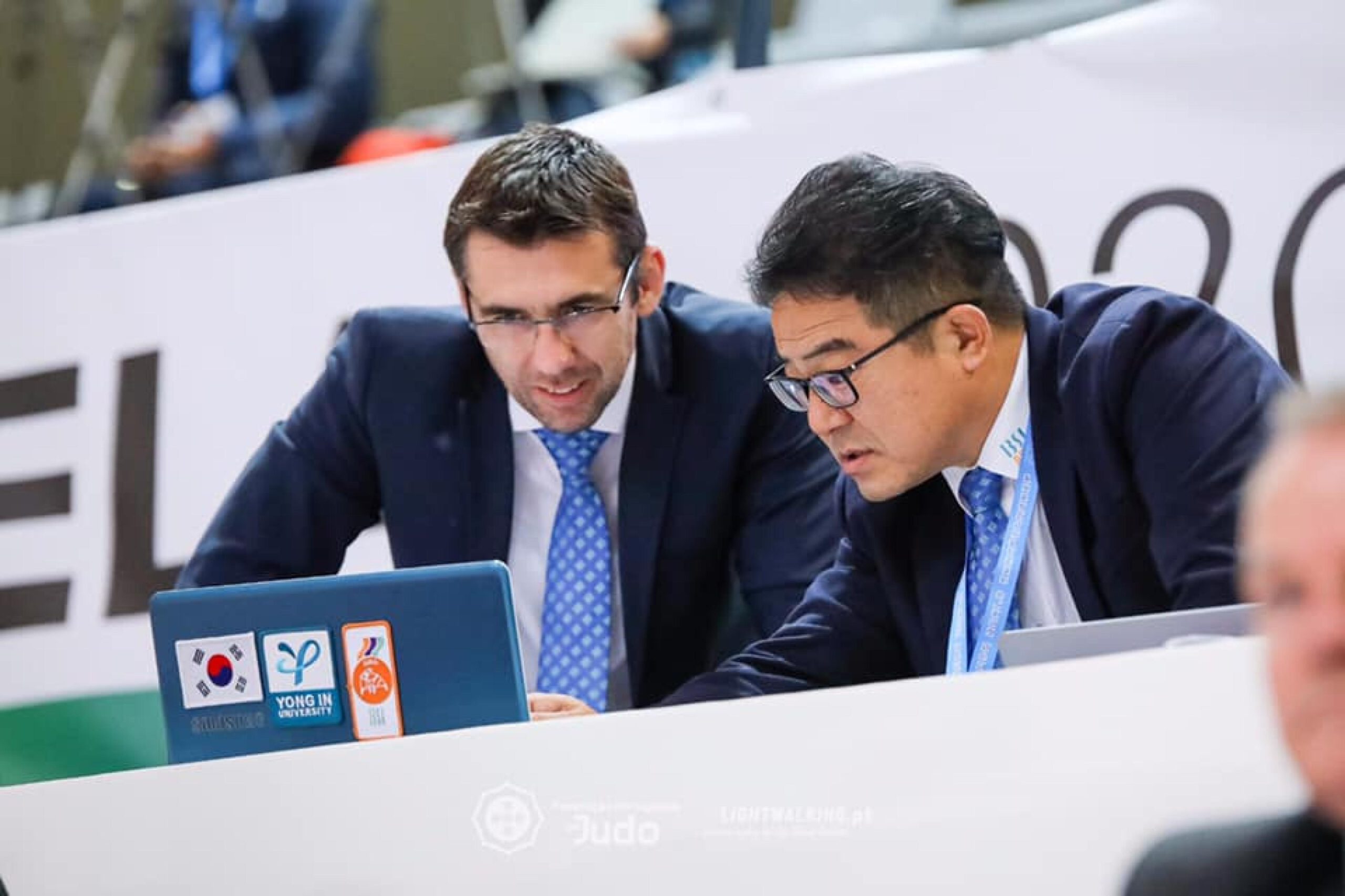 In his role as IT Director of IBSA.
During the medal ceremony of the 2018 IBSA World Championships.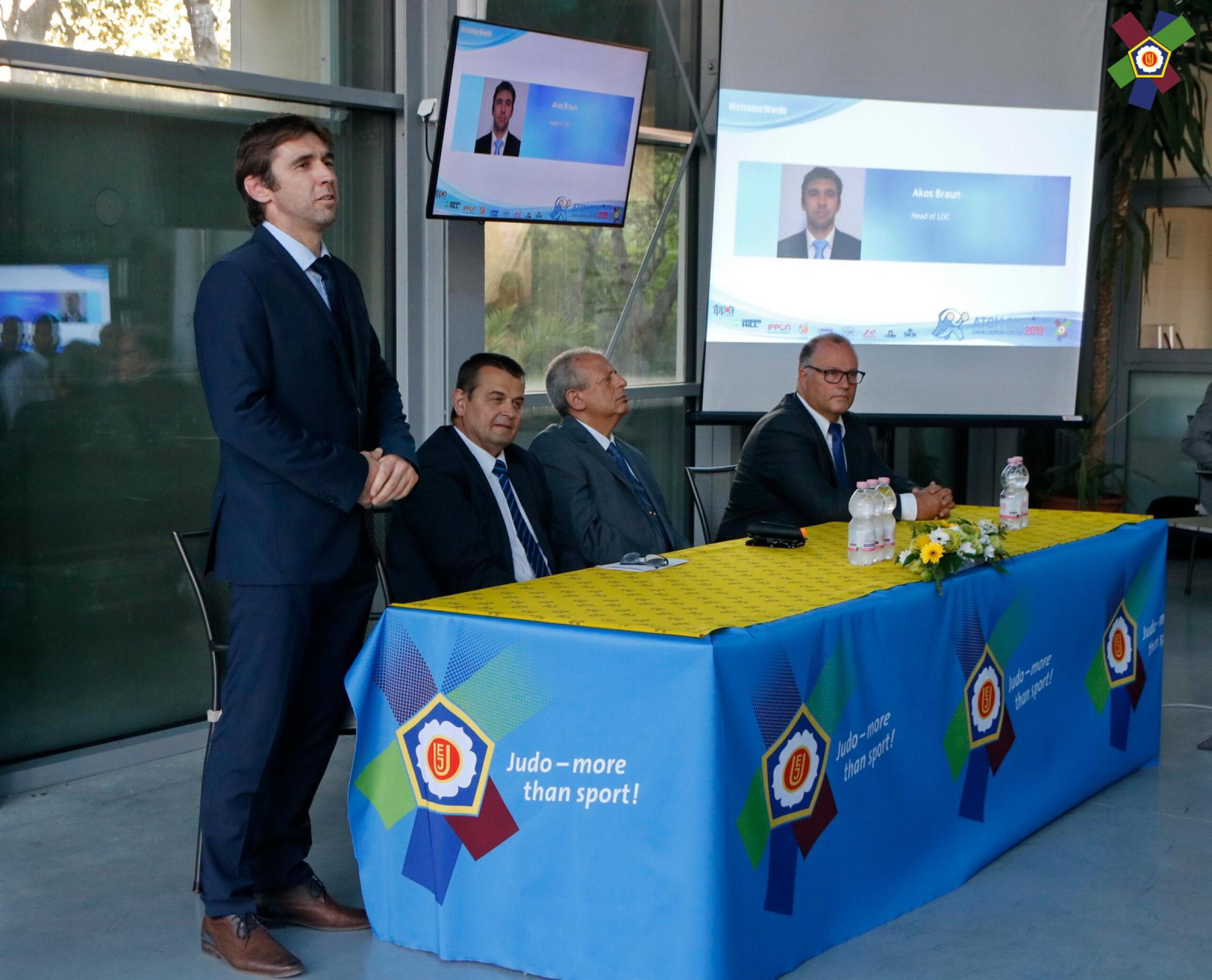 Ákos working as part of the EJU team.
Rocking on in his EJU position!
With this time away from competition and organisation, it has really allowed us to see how judo works off the tatami, how the values affect us in our daily lives and especially in times where our movement and resources are limited,
For our judo community and judo family, judo is not only a sport but a lifestyle and a good anchor that helps us in difficult times as well. Judo is the art of adaptation too, so I think judokas can adapt to any unexpected situation quickly. If there had been judo in the time of dinosaurs the judo dinosaurs would have survived extinction as well – my son likes dinosaurs so I had time to work on this idea!
Author: Thea Cowen
---