A smart suit may be all you see when attending an EJU tournament from the other side of the tatami, a line up of important individuals deciding the fate of the judoka on the tatami, amongst them is Refereeing Director, Mr Alexandr Jatskevitch.
Alexandr is unmistakable, he has graced the judo community for many decades now and stands tall amongst his peers, the authoritative figure who helps guide the judo community through practice.
Though many of you may only recognise him in his suit jacket and tie nowadays, this judo expert was once a revered athlete, snatching multiple European titles and a bronze medal in the 1980 Moscow Olympic Games as an athlete of the USSR, before becoming an incredibly successful coach for the Belgian team.
I started sambo when I was 12 years old in the Club "Dinamo Riga", then USSR and now Latvia. The choice was made because of my sympathy to the martial arts and the goal was to learn self-defence. Later on, I was inspired by my coach Nikolay Filimonov to go for the victory, trying to reach Olympic medal. The rules in sambo were similar to judo, and when the judo federation was set up in 1973 in USSR, my coach immediately changed for judo.

From the beginning every training was like a fight to survive. That's why, in only five years I became Cadet European Champion and one year later in 1976 the same in the Juniors, as well as the World title. I won my first Senior European title in 1978 and was on good form for Olympic Games in Moscow.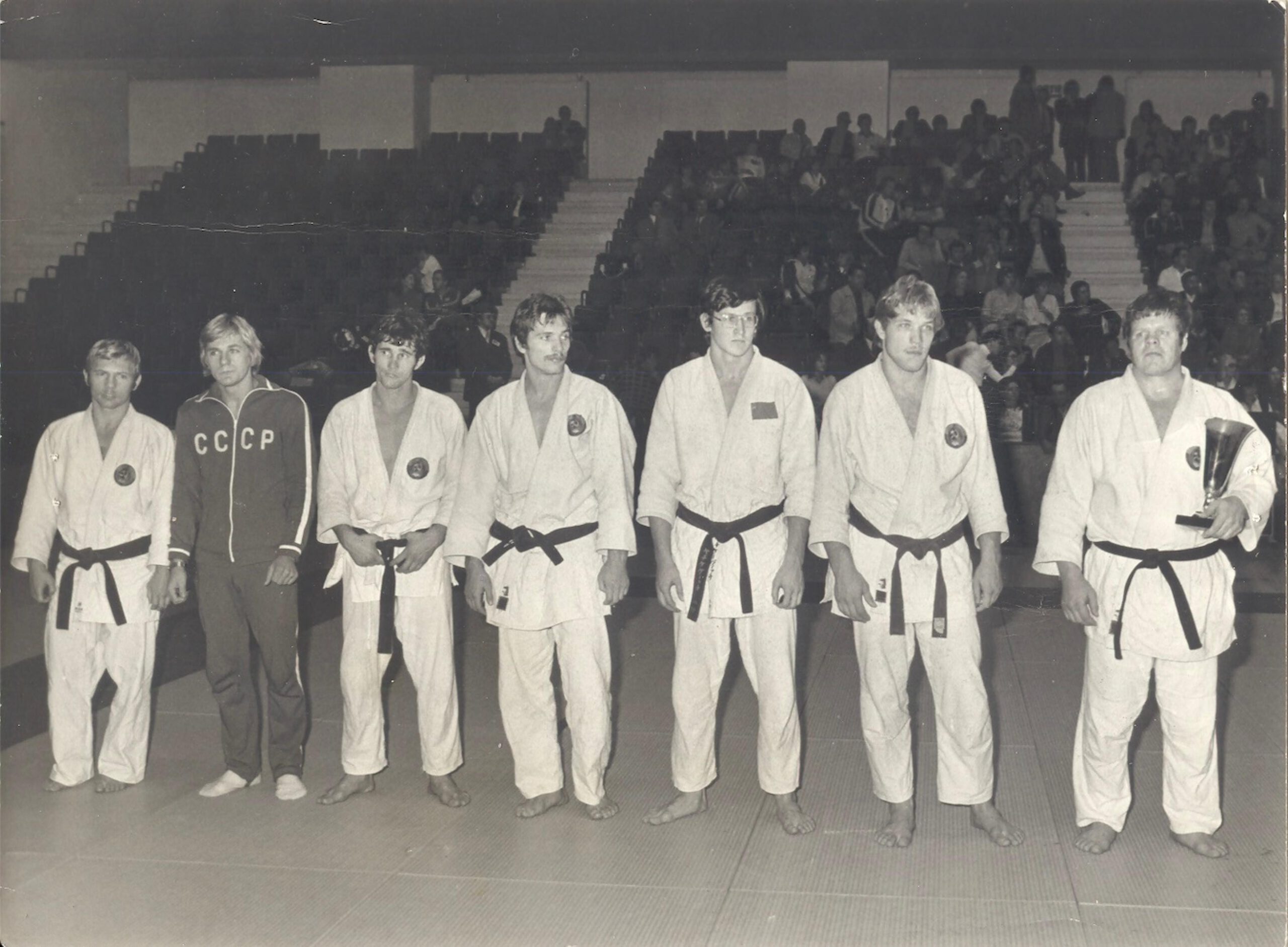 Exactly 40 years ago, the 1980 Summer Olympic Games in Moscow was still in preparation, knowingly going ahead as the first Olympic Games to be held in a communist country, however due to an advance in Afghanistan, the USSR received much criticism and sparked a boycott of the Olympic Games, much to the dismay of many athletes around the world. However, 80 nations were still participating and smaller teams from Great Britain, France and Switzerland still attended.
Unfortunately, I lost over there in semi-final, winning the bronze medal and getting good experience for my coaching job in the future. Before the semi-final with Jurgen Roethlisberger (SUI) I didn't make my mind for this contest, thinking about the final against Detlef Ulch (DDR) who had to fight against Askuy (CUB). Jurgen used this big mistake to become the Champion and, the irony, Detlef lost the semi-final too. Now it's funny to look on our disappointed faces on the podium with bronze medals. Back then we didn't realise, that any Olympic medal is an honour.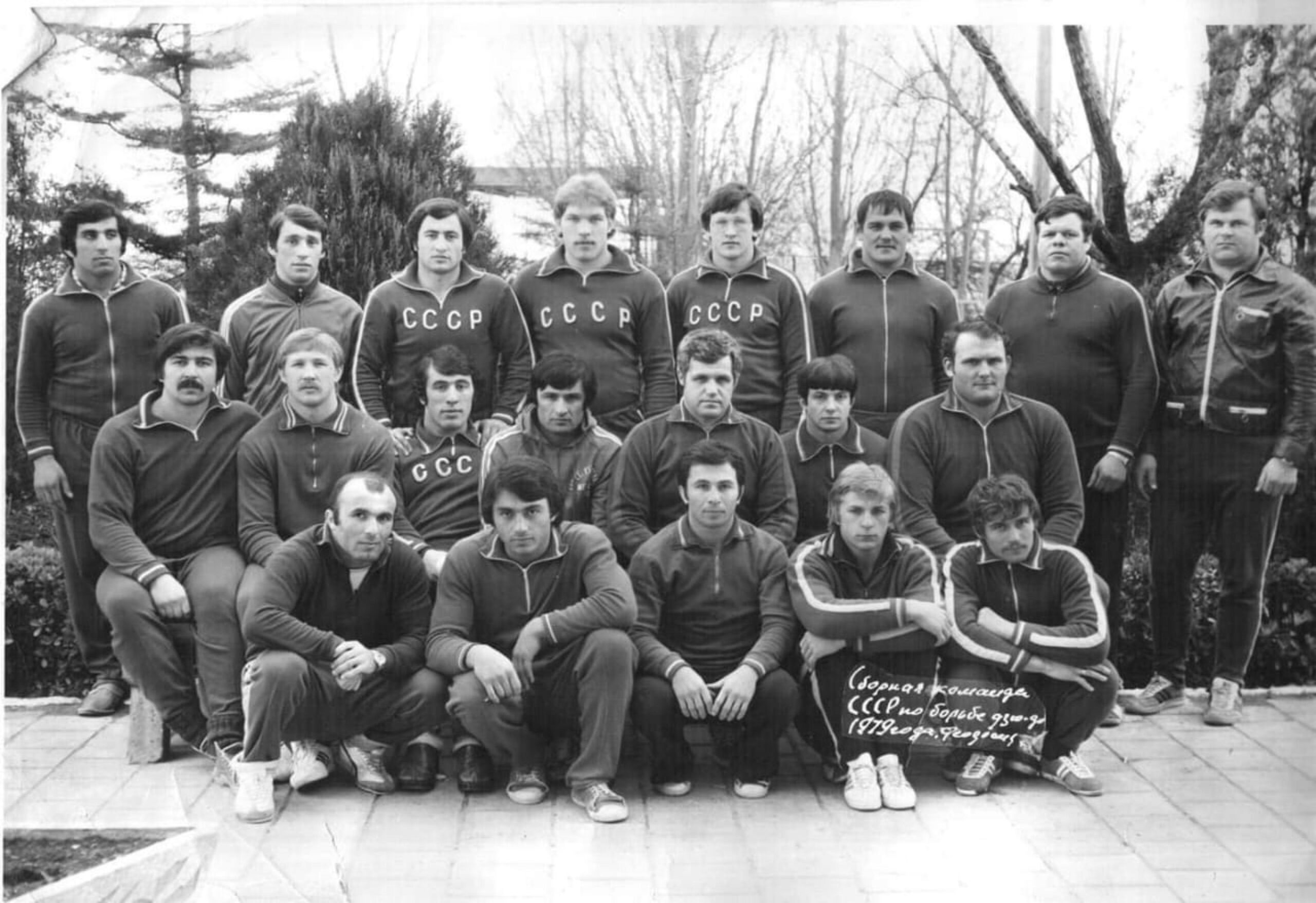 He did not doubt for a minute that he would certainly be in with a chance to win gold at the next Games, but fate decreed otherwise. A similar boycott was then staged for the 1984 Olympic Games in Los Angeles and so athletes of the USSR did not participate in the next Olympiad. Alexandr missed out on his dream of becoming Olympic Champion; but when one door closes, another opens. Despite the natural disappointment that came with this loss, he is able to take away so many highlights,
The biggest achievement in my career is learning from great people from these years like Yasuhiro Yamashita, Jean-Luc Rouge, Neil Adams, Ezio Gamba, Seiki Nose, Vladimir Nevzorov, Sergey Novikov and many others all over the world.
Following his retirement as a competitive judoka, Alexandr crossed borders and found himself in what would be a long and successful career with the Belgian National Judo Team.
From September 1989, I started to work as Assistant of the Head Coach of the Belgian National Judo Team, Jean-Marie Dedecker. I never thought to become a coach or referee, it was like a push of destiny. Fortunately, I had a diploma from the Institute of Physical Education and following the collapse of USSR I accepted the invitation of Jean-Marie and Flemish Judo Federation.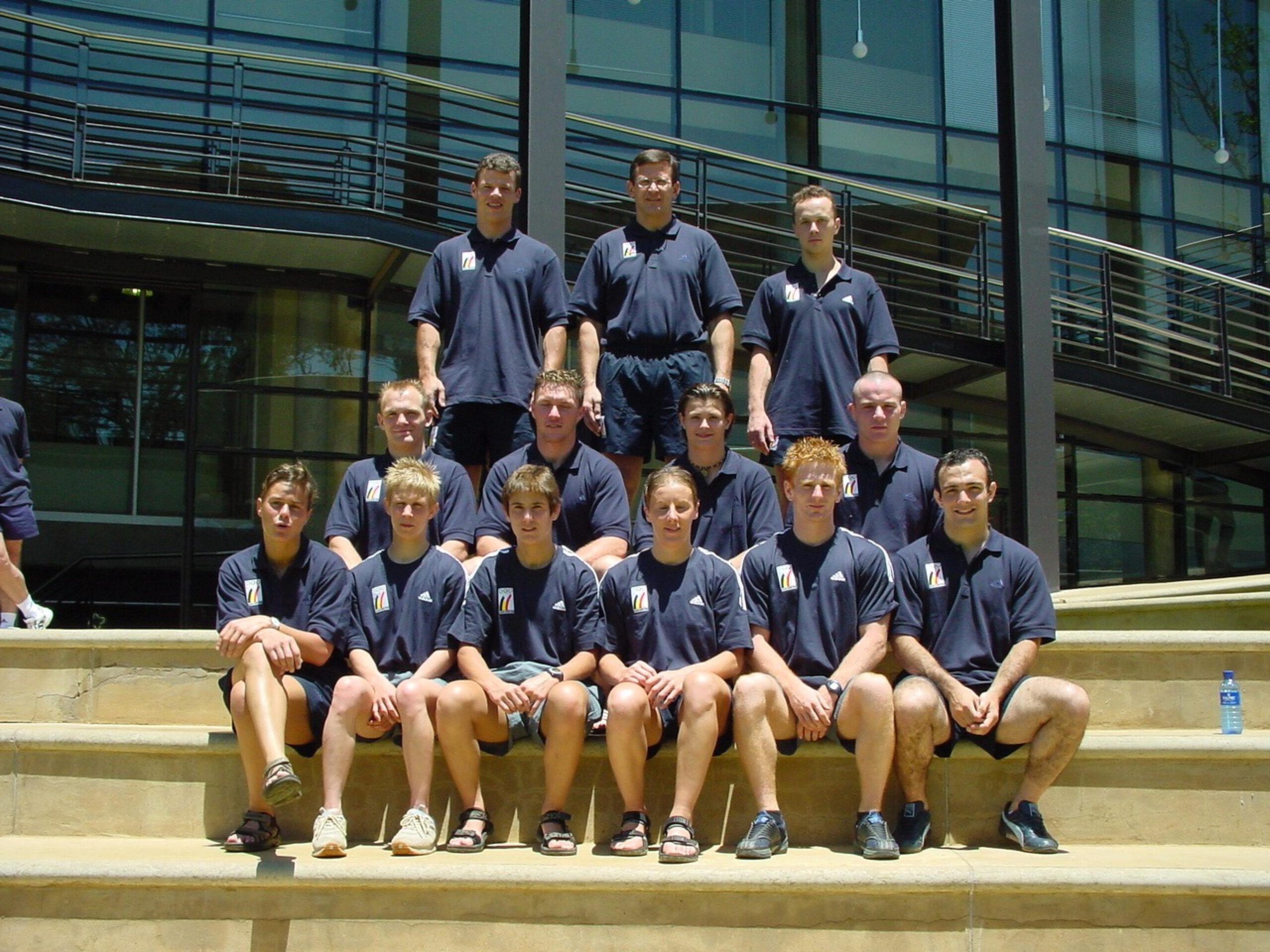 Yes, it was a new challenge for me. My basic principle to do the job was to help judo players using my own experience and from coaches I have meet in the USSR. At the beginning I worked with brothers Johan and Philip Laats and Harry Van Barneveld. When results started to grow, other judo players joined the group for collective training sessions and after one and a half years, there were more than ten.

It was a fantastic team formed of highly motivated, talented judo players and their personal coaches. I don't speak about myself, but during the 15 years of my presence, this team won eight Olympic medals, 15 World Champion titles and more than 50 European Championship medals. The most memorable events were the 1996 Olympic Games in Atlanta with one gold, one silver, and two bronze medals and the European Championships in 1997 in Oostende with six gold and three bronze medals. Again, I was lucky to meet and work with nice judo players, people from Flemish and Francophone Federation, Olympic Committee of Belgium.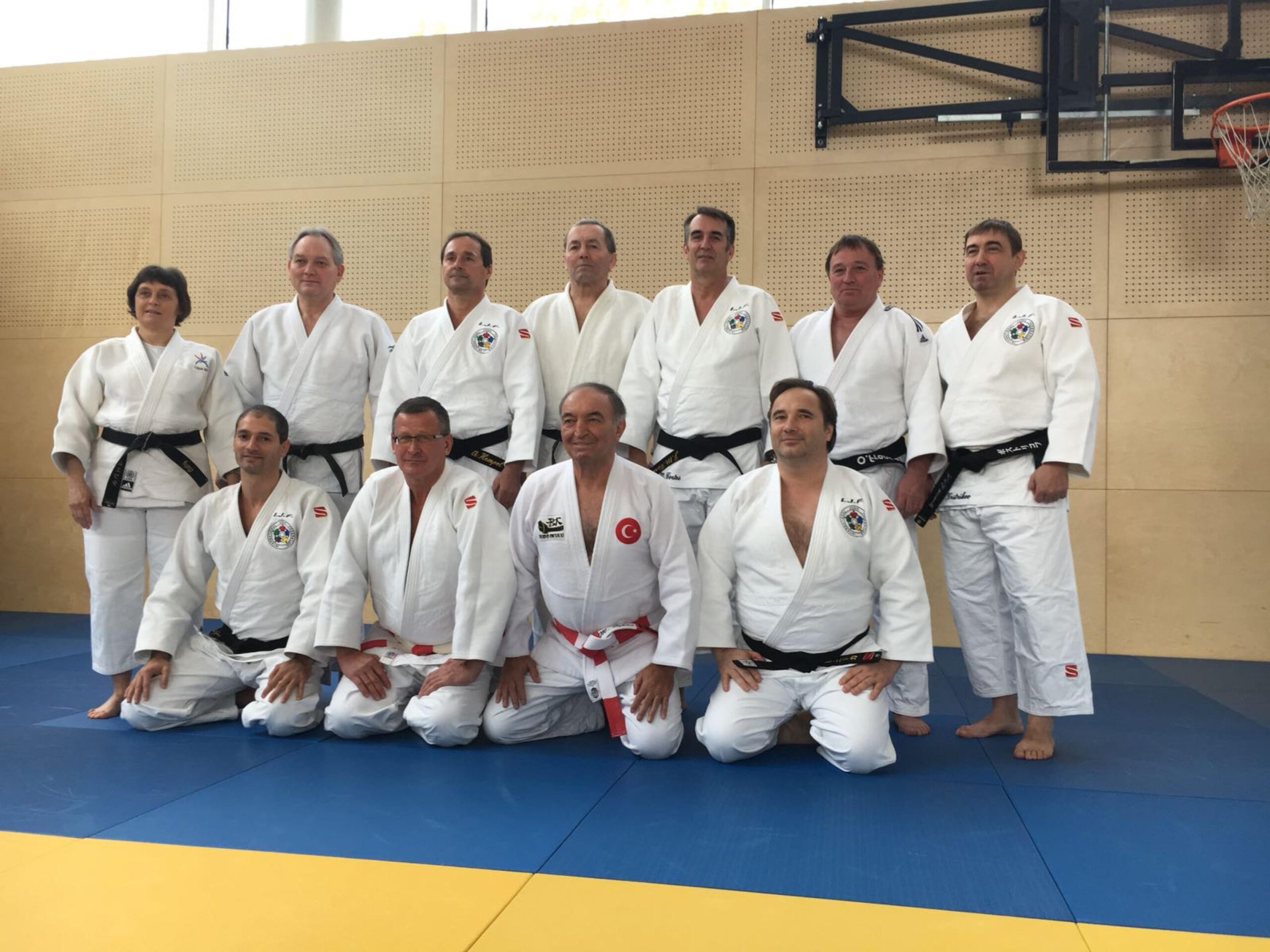 EJU Refereeing Commission. (not in photo: Tonino Chyurli)
Alexandr during a refereeing seminar in Antalya.

Judo can offer a lot to an individual, but few manage to experience so many aspects as Alexandr has. After becoming an EJU Sports Director in 2012 following his place on the board of Latvian Judo (2006-12), it was only four years later in 2016 that with 'another push of destiny', as he likes to say, he was elected in to his current role as Refereeing Director.
I was always in close collaboration with legendary people in refereeing; the IJF Refereeing Directors Jan Snijders and Juan Carlos Barcos as well as with other EJU Refereeing Commissioners, especially Franky De Moor who was, during my time as coach, one of the best referees in the world.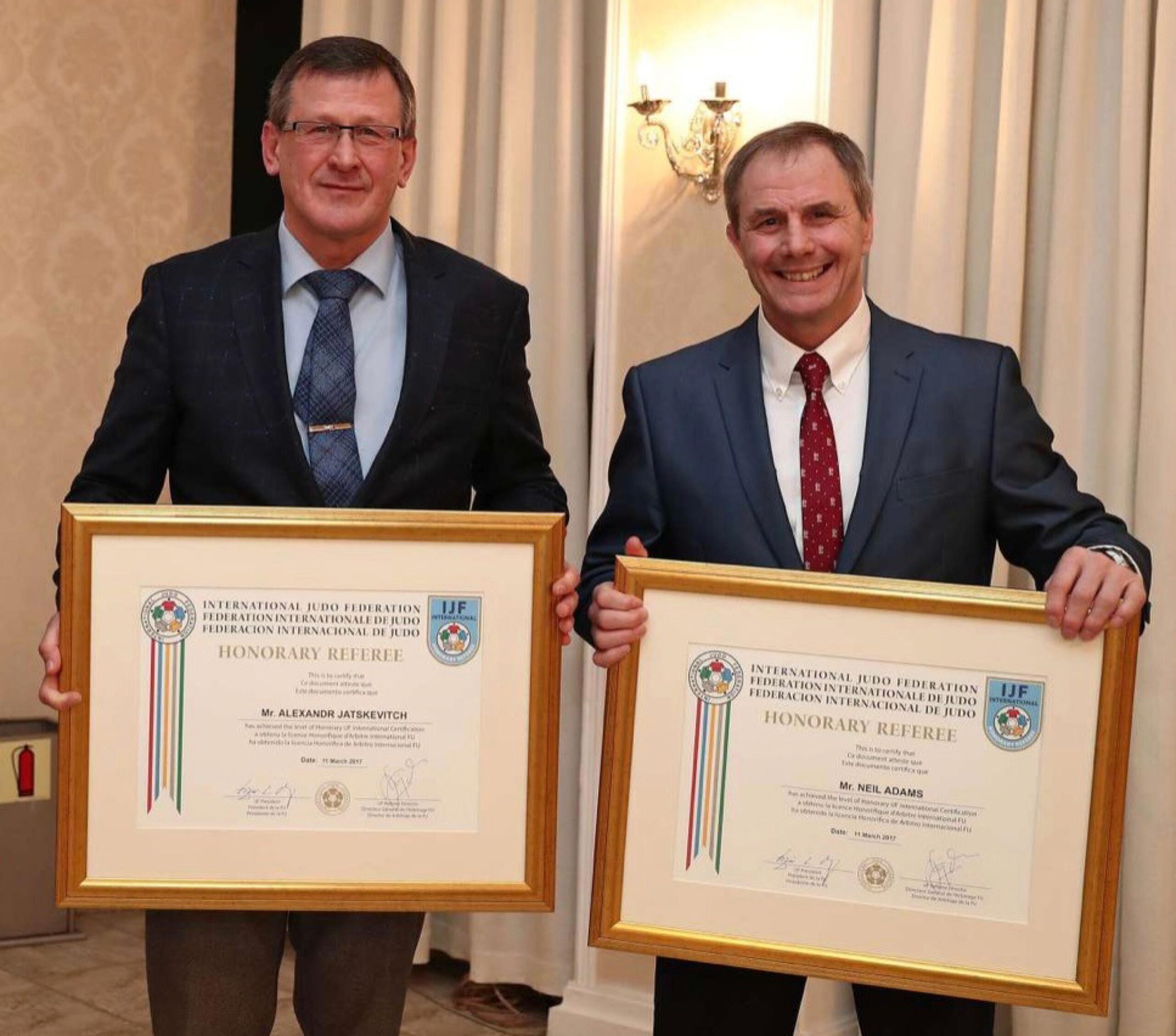 From this experience, I learned how to make the right decisions and that there was a big responsibility, to help referees to feel confident in difficult situations during the contests. I feel that another of my tasks is to bring more understanding and respect between EJU referees, coaches and judo players. The best that I can hope for in this position, is to see judo players and coaches satisfied with the job of referees from one side, and from another to see referees happy with leadership of the EJU Refereeing Commission.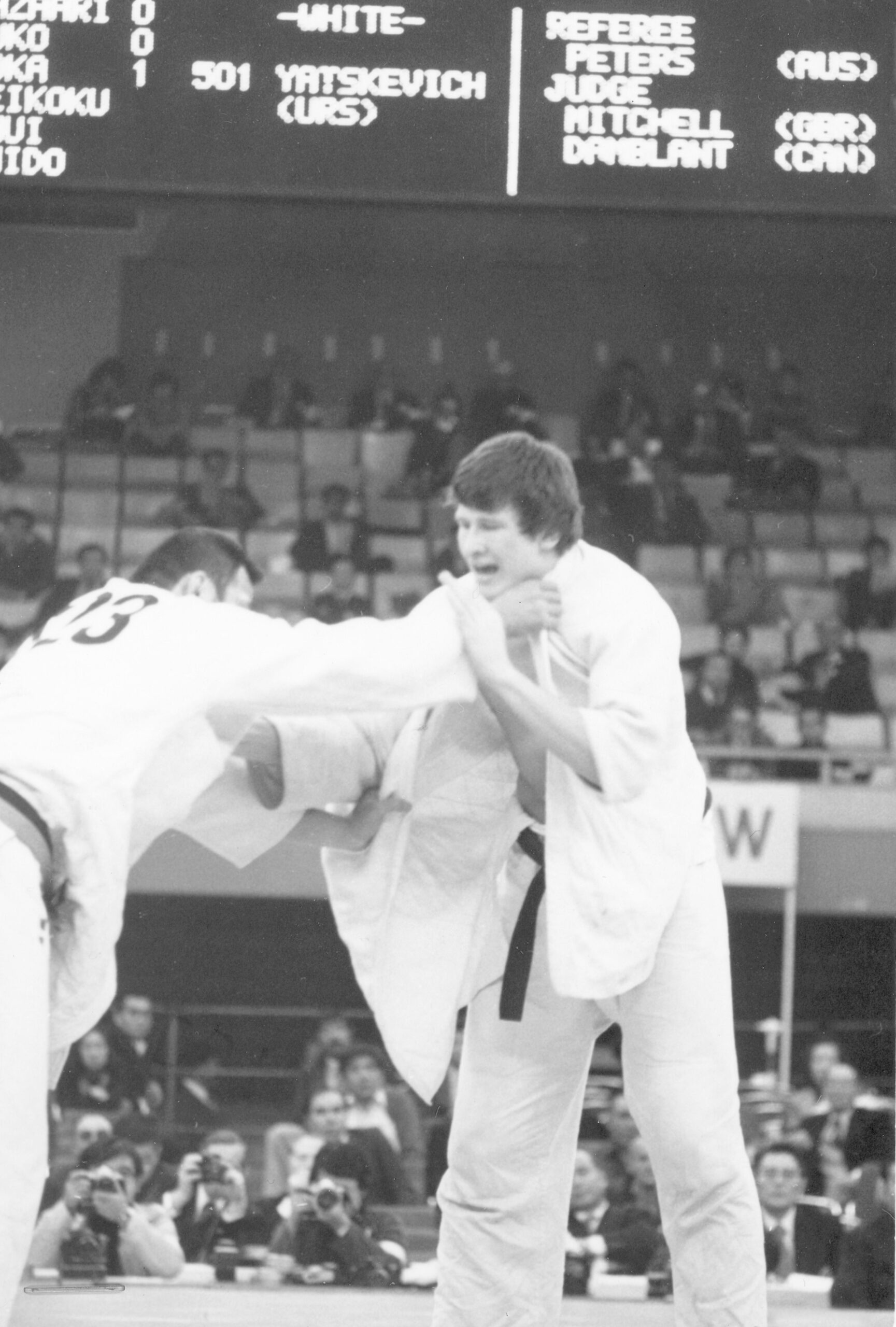 Alexandr is a Champion in every sense of the word and continues his commitment to judo, as he has done since he was 12 years old. He is a great leader and an inspiration for his team as well as the wider judo community, having achieved so much during his career and undoubtedly with more to come.
In these difficult days, without opportunities to go for jobs, to enter the dojo or competition venue, judo helps us to be strong in our mind and spirit, keep calm and patient, to stay peaceful.
Author: Thea Cowen
---