Many will already know this weeks EJU 'Through the Keyhole' team member, Annett Böhm as a former Olympic medallist and a member of our media team.
At the age of seven, Annett took up judo with a friend, Heidi Laue, following a stint of badgering her parents till they finally gave in and went with her to the first session at PSV Glauchau/Meerane.
The place where we went was the sports hall where my brother who is three years older, already practiced wrestling. So my friend and I started with judo and from the very beginning we loved it so much.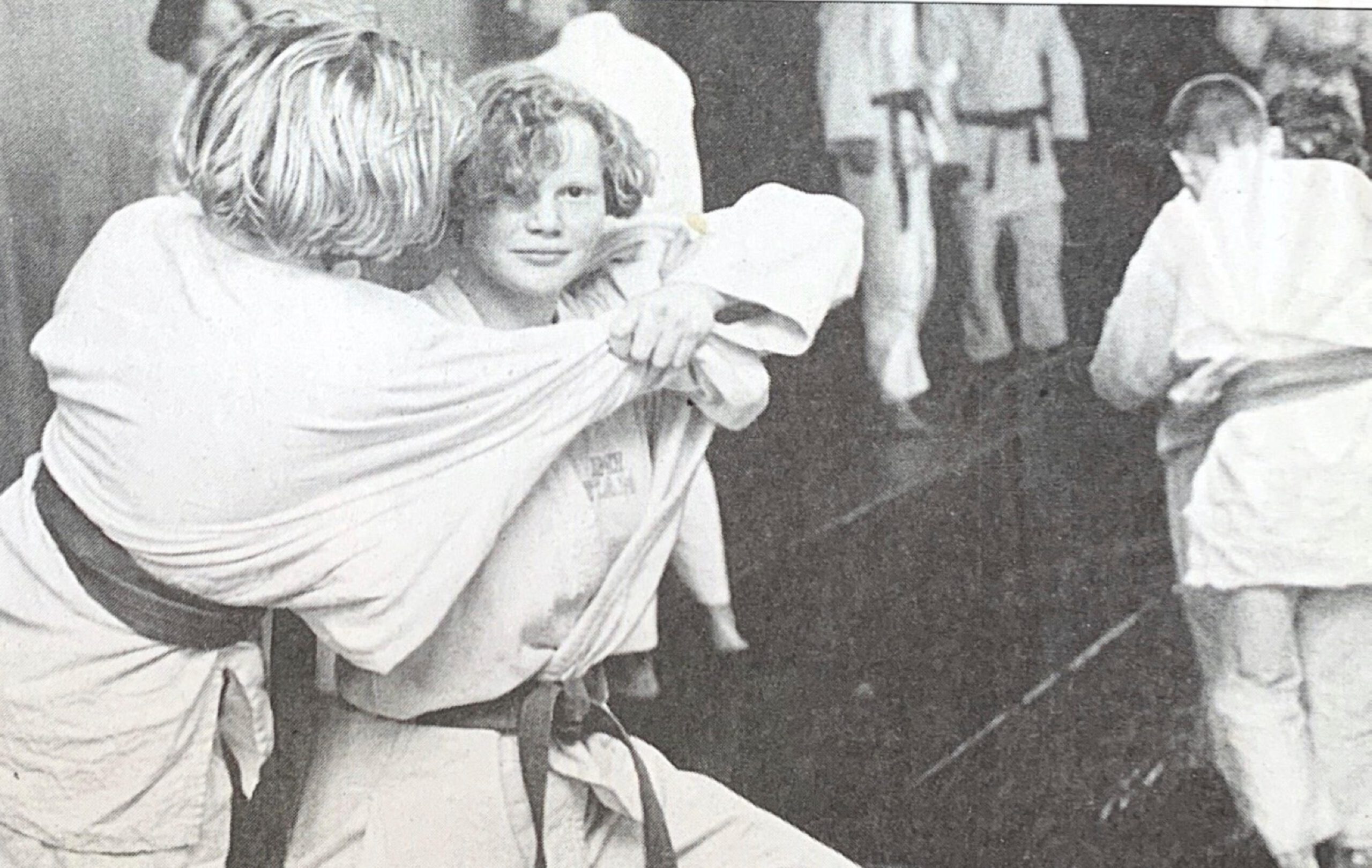 Training in PSV Glauchau.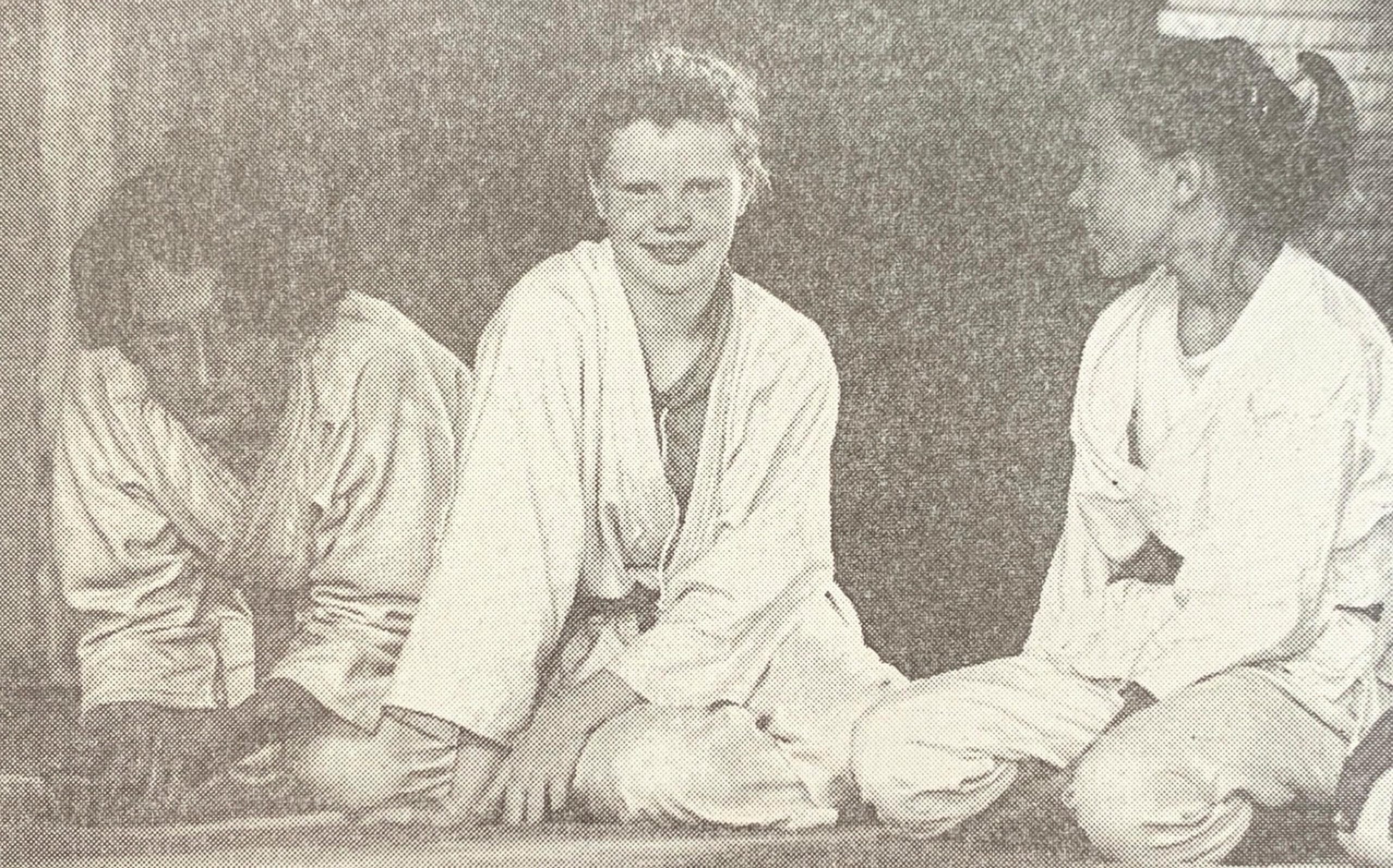 Training in PSV Glauchau.
This love immediately cemented her ambition in judo, never missing a session, not even on her birthday – keeping her party guests waiting! Training twice a week until she was 12 years-old, Annett, her coach and her mother all realised it wasn't enough and upped her schedule to five days a week, this was the moment it became more than just a hobby.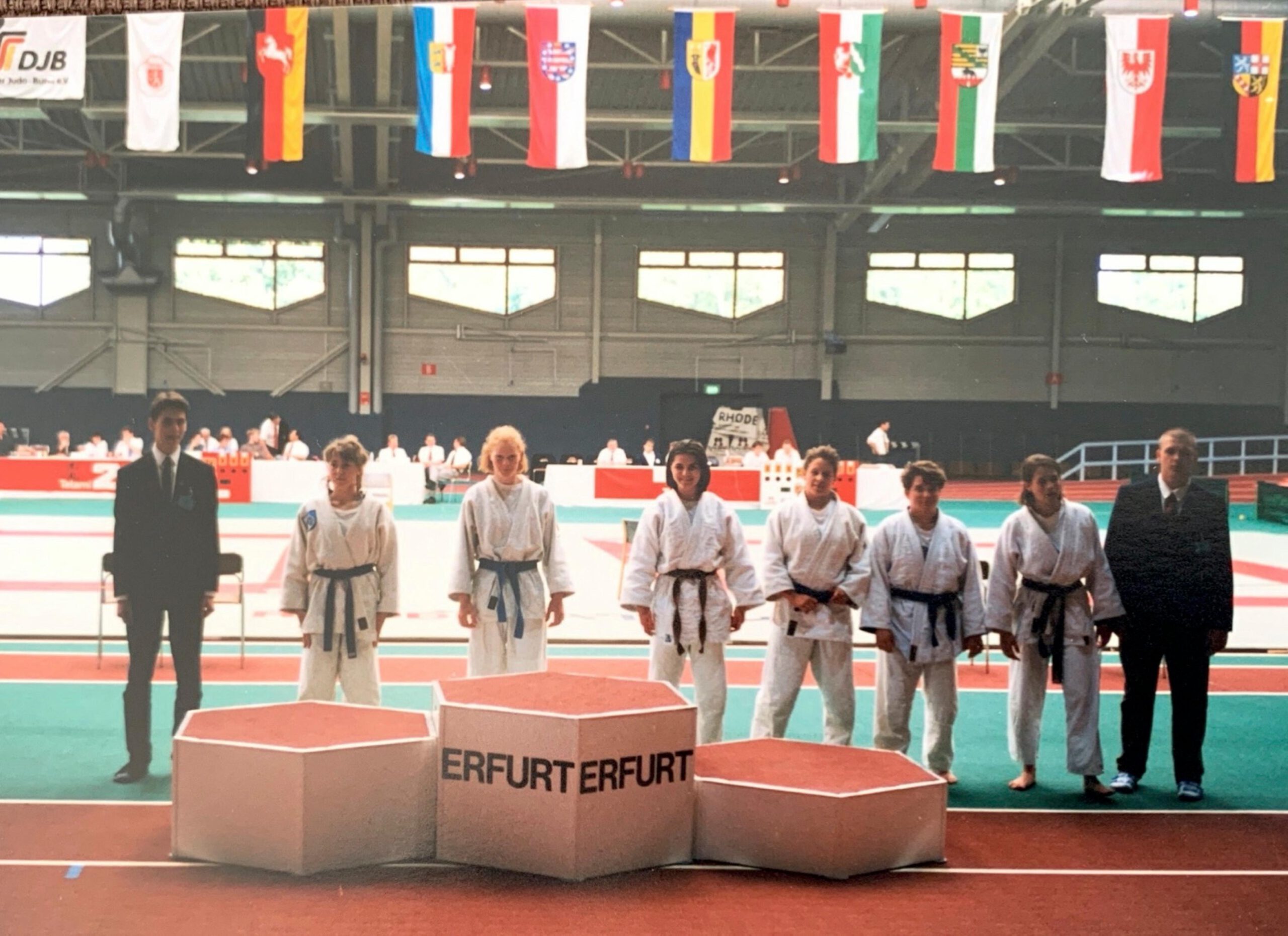 Annett's hobby was becoming her dream, and she can now look back and revisit some of her most memorable moments that took her to that point. A few years after she adjusted her training routine, she sat watching the Atlanta Olympic Games. Just a 16 year-old looking up to the German athletes, Sandra Köppen and Anja von Rekowski, entering the stadium during the opening ceremony.
I was so impressed and proud of them. I knew them already a little bit because I spent a few days in their national training camp in Lindow when they prepared for the event.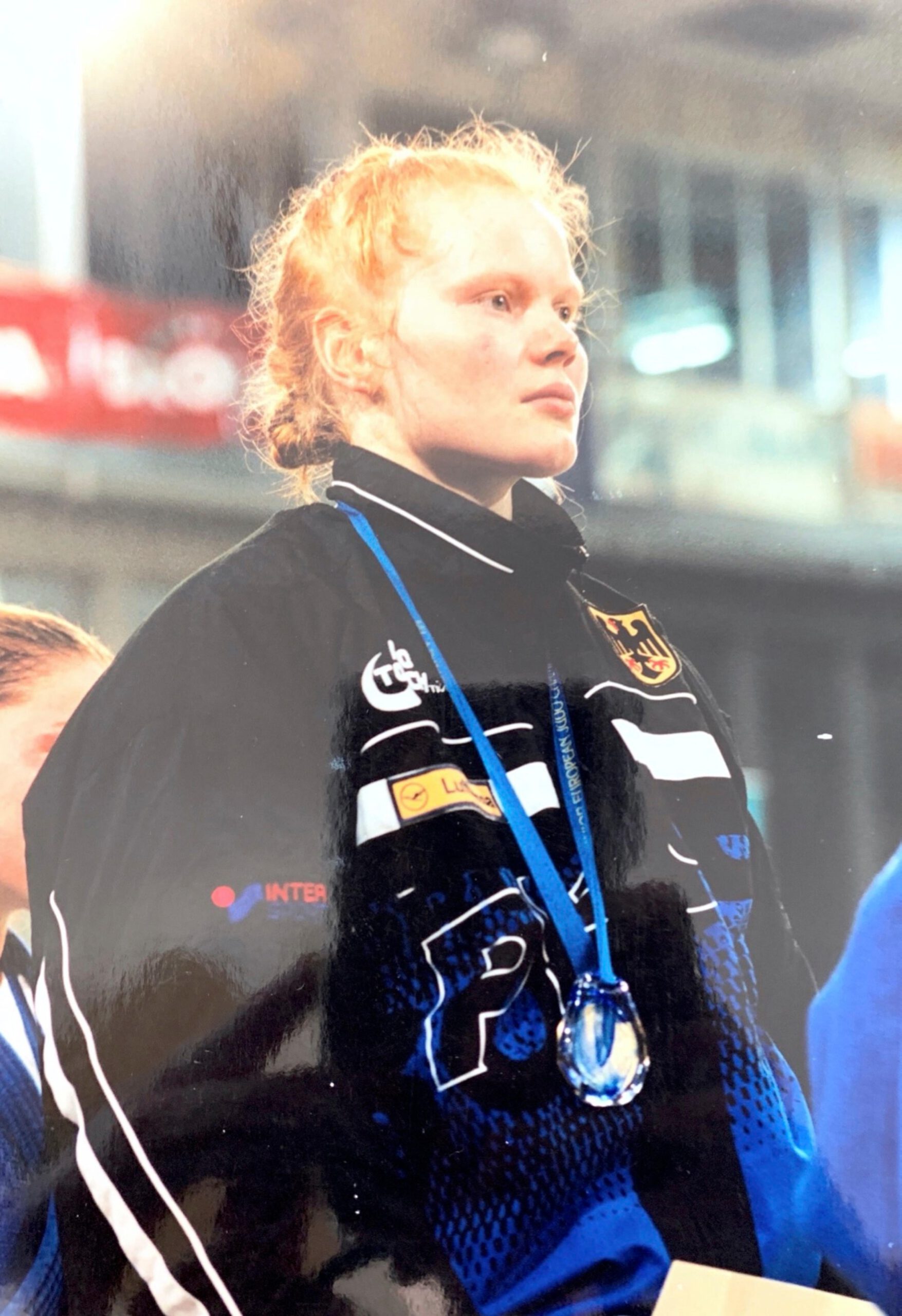 In 1997, the Junior European Championships were being held in Ljubljana, a major step for Annett.
I won gold there. I will never forget that day, the fights and in the end the awarding ceremony. On the same day, Florian Wanner won Gold (he became 2003 World Champion -81kg).
However, not all memories are fond ones and a major dent was put in to training when she tore a ligament in her knee a matter of months before the 2003 World Championships in Osaka, which required an operation.
In the end I had 3 months until the Worlds. I got bronze in the end – my first medal at that senior level – and at the team event I won all of my fights, and I was selected by the organiser together with a handful of other players and got an award. A mizuno judogi with my name embroidered in gold. What a respectful recognition in the motherland of judo. I was very proud.
The Worlds in Osaka 2003 were just great! Organised in the home of judo, I was so impressed about everything. The venue was special, so many spectators, a fantastic atmosphere. I only lost against the later time World Champion Ueno Masae – at the team event at the last day I won against her.
If she thought 2003 was incredible, she was in for a great ride in 2004 at the Olympic Games in Athens.
The day began normal, of course I was very nervous, but I was in a kind of tunnel, concentrated just on my fights. At that time I didn't want to see the whole draw. I focused from one fight to the next. I have never had such strong emotions when I won bronze, when I threw Catherine Jacques just after a few seconds by ippon. That was incredible. One of my best moments in life.

The fact that it was in Athens was special. It didn't change a feeling on the tatami, but just to realise that I won a medal in Athens was a great thought and something really special.

These Olympic Games were a great success for Germany. It started when Julia Matias won with her bronze medal, the first medal for the German team. Then it was Yvonne Böhnisch who won the first Gold medal. Again we were in the focus of the media. We had many interviews and very often I got the microphone to speak. At that time I knew that I wanted to work in journalism. I just had fun being in front of the camera.
Already with the desire the work in journalism, it was a natural fit to move in to judo media.

When I stopped judo I was searching for something where I can still be around but no longer onto the tatami. As a commentator I have exactly that position what I was looking for. It is just perfect for me. I really enjoy it 100 percent to join events and commentate. To speak about judo, meet the champions, accompany ups and downs from athletes. And to travel – I loved it in the past and I still love it.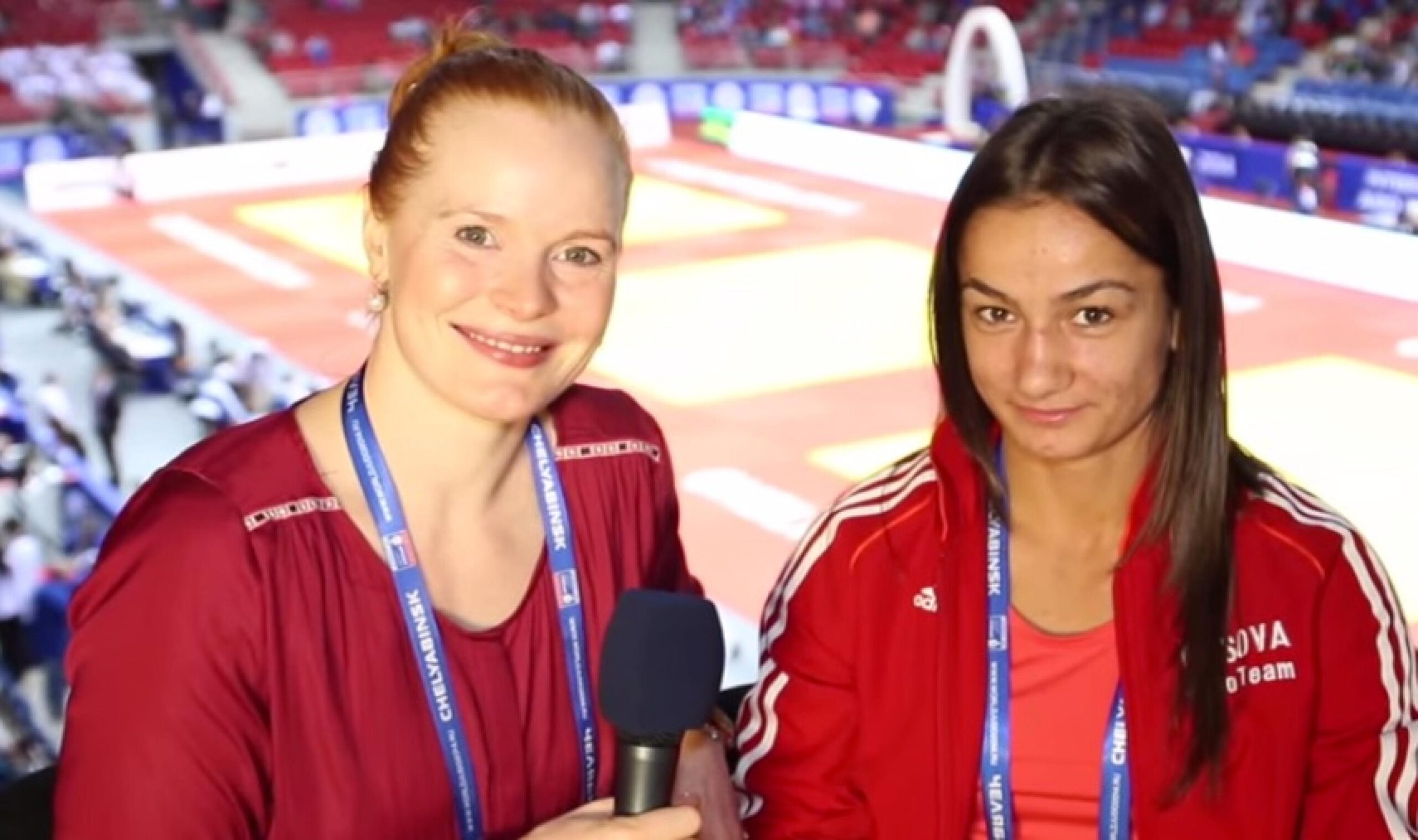 With any sport, and in particular a fighting one, nerves play a major role and the ability to harness these nerves to perform to a high standard is a talent in itself, seeing high level performers use that adrenaline to create outstanding performances, but as Annett points out, they aren't missed. Asking whether or not she still feels them on behalf of the athletes she tells us,
Yes I definitely feel that and I am so happy not to feel it anymore. As an athlete I always thought too much and was so nervous. Fortunately that stopped.
It has been a few years since she has had to stand mat-side and endure these feelings but remaining in the sport, you see the developments, both in competition and in training. Would there be anything Annett would change looking back on her own experience?
I sometimes thought about that when I see the development of physical training and the different forms which we didn't know or which didn't exist in the past. Something like CrossFit, HIT (High Intensity Training). I would have loved to flow that into my training plan.
Korea World Cup 2002 Training Camp.

Aside from her competitive achievements, Annett is also a mother to two lovely boys, who may or may not follow in their mother's footsteps and on to the tatami…
I will encourage them to what they love. It doesn't matter what it is. I want for them to follow their ambitions and learn values such as fair play, respect and follow your dreams. In the end we will see if it is judo or another sport.
These values she hopes they will learn have certainly impacted her own life and way of living, and in recent times have come in to play on a global scale for all judoka.
It influenced me from the first day when I was on the tatami. I learned all about fairness, ambition, having goals, to be respectful to my opponents and to never give up. All what I am now, I am through judo. Judo has characterised me. As a sportsman you have to be very persistent to reach your goals. That transmitted to my life after judo. I am happy to have all these skills because of judo.

Even though we are an individual sport, we are team players, too. That is one important characteristic. I think not only judokas but athletes in general in that difficult time held together, in social networks they did challenges, supported each other. It brought us all closer together.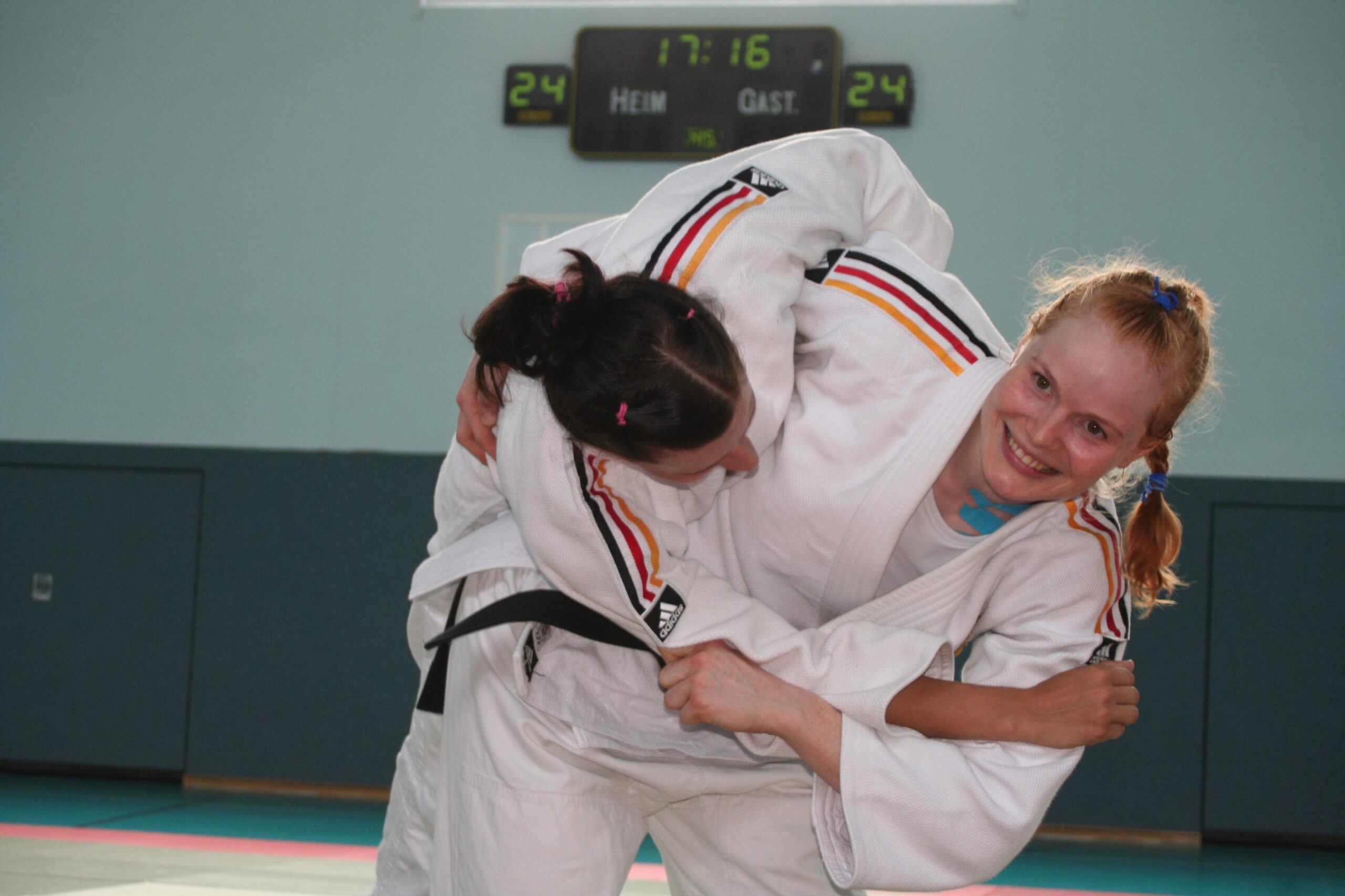 Up until recently, there has been little activity on the judo scene but a fantastic event between Team Austria and Team Germany fanned the embers we all so desperately longed for.
I was so hungry for a judo competition! And in my opinion it didn't matter who was on the tatami. It was just so great to see judoka at all back onto the tatami. For me it was strange to commentate without any spectators, it felt completely different – it felt like a competition under laboratory conditions.

Definitely for the athletes it was exciting and a good test to see where they are after so many months without judo training. All was organised so good and it was very good advertising for our sport.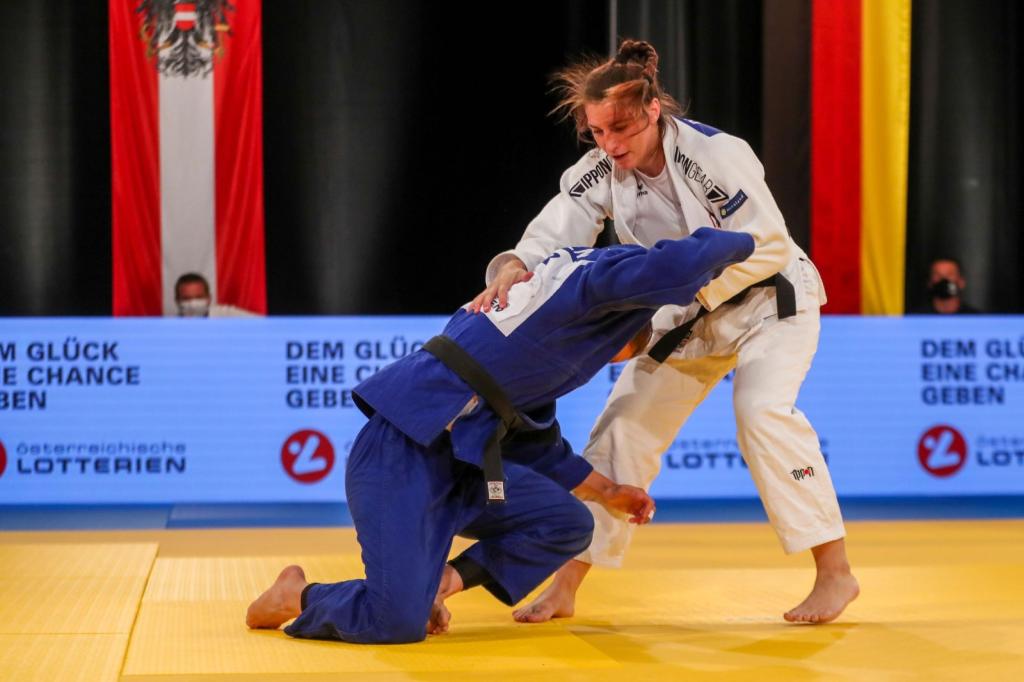 A huge question, which won't be answered until 2021, is how the postponement of the Olympic Games will affect athletes. As a former athlete, Annett can give us an insight as to how this might impact the runnings.
The postponing of the Olympics for some it is good, for some it isn't. When you belong to the experienced, older fighter group, this one more year can be very long. On the other hand, athletes who have been injured have more time and athletes who missed the qualification, because another national countryman was stronger, now has a chance to get the ticket. So it is both…. What I hope is that the pandemic will get under control, that the Olympics take place next year. The worst what could happen is that the Olympic Games have to be cancelled.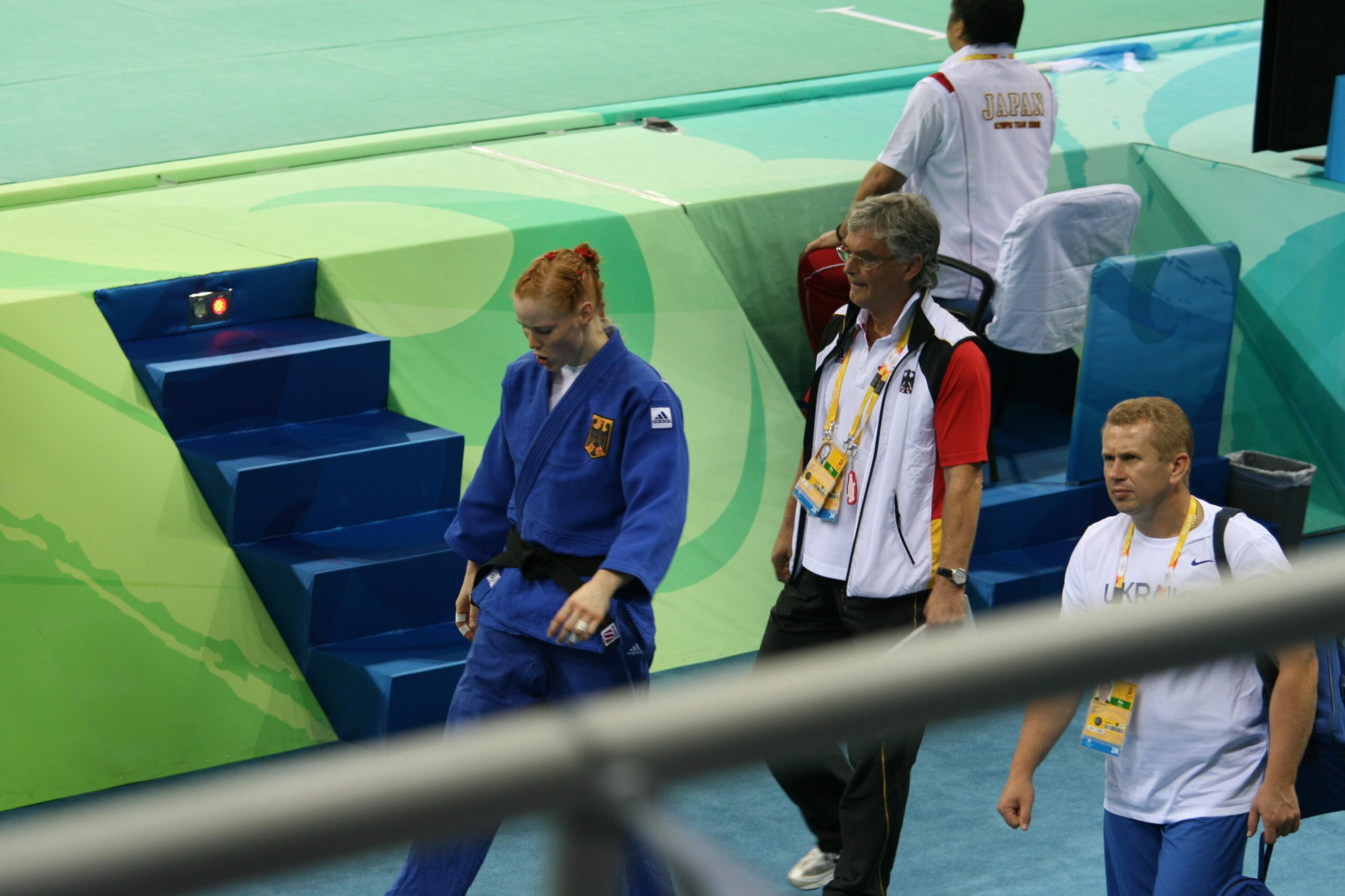 Indeed it would be a truly terrible result for hundreds of athletes who have spent the past Olympic cycle and likely longer, preparing for this event in the home of judo. There is a lot of positivity surrounding the return to judo as many athletes have managed to return to training and the IJF has announced Grand Slam events to be held in October and December. This will of course be determined based on the situation in these nations at the time of competition but there is light at the end of the tunnel.
Author: Thea Cowen
---