You will see a number of our staff in active roles during tournaments and camps but we have a lot going on behind the scenes, initiatives to allow our judo communities to embrace the world of judo but in order to develop this, we have education programmes in place. In steps Carmen Calvo Fernandez.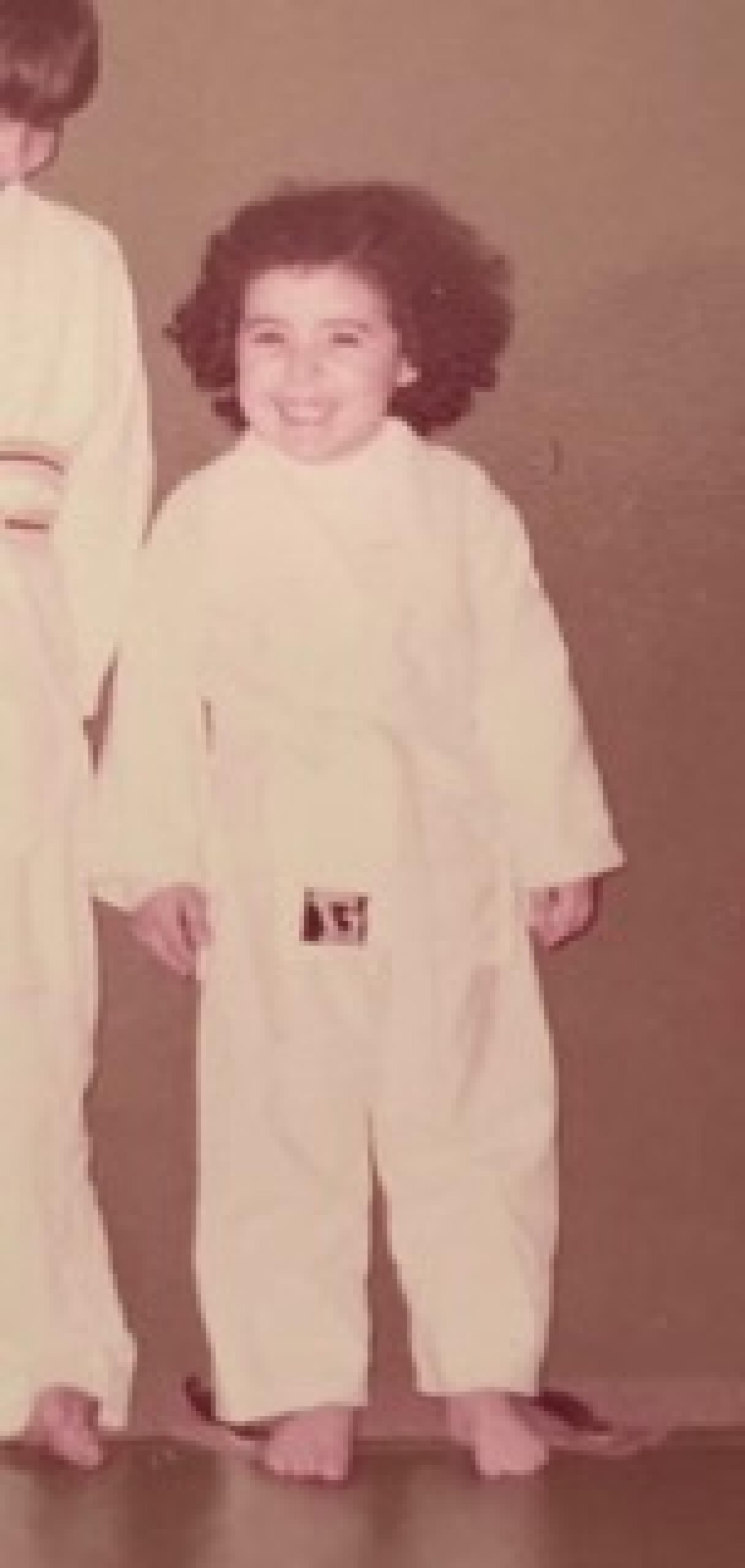 Carmen is the Assistant to the Vice President, Jane Bridge, for education. With many roles to play and projects to work on, this job is extremely important to the functionality of the European Judo Union. Of course, her history with the sport goes way back, before she can remember.
I have been practically attached to this sport since before I was born, my grandfather, my father, his brother (my uncle), my mother, all have been judoka, so I was predestined to be attached to this sport. I had no choice [she laughs] My parents worked in the gym, which they set up in honour of my uncle, who suffered an unfortunate accident and died very young, being a member of the national team at the time. Since they were in the gym working all day, I was with them and I learned to crawl and walk on the mat, and from there to this day, my brothers (Raul and Carlos) and I have grown up together on the mat.
It then goes without saying that it was inevitable that judo would forever have a hold on Carmen's life and shape her in to the woman and community member she is today. Though judo provides us with a guide, with the qualities to live a good and moral life, sometimes it provides something unexpected.
Everything I am today I am thanks to Judo. From the values and principles in which I have been educated since childhood and pillars of my personality, the way of facing life, falling and getting up again, judo is a continuous pairing not only on the mat but outside of it because really I think it is a model of life. Judo has also united me with many great people, some of them are now part of that family that does not choose that of friends, and for things of destiny. Almost 10 years ago it gave me the most beautiful gift, which is today my husband, Vitaly.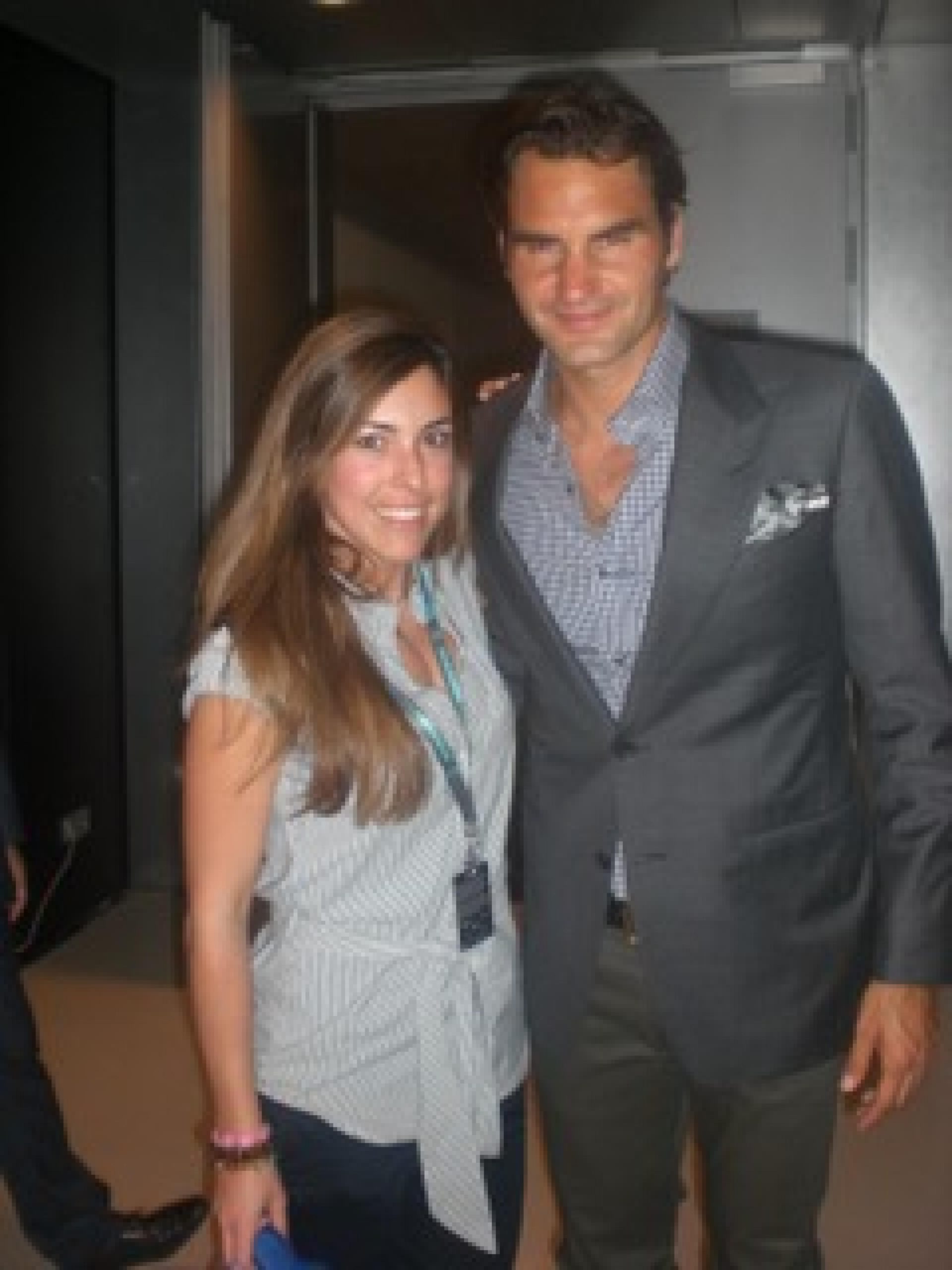 Despite a background working in other sports including tennis, meeting legends including Roger Federer, she felt strongly that she wanted to be near the tatami, and have that feeling of being 'home'. Carmen started working for the European Judo Union in 2012 and has contributed significantly since,
Destiny once again gave me a wonderful opportunity from one of the people I admire the most in the world, Ezio Gamba, I had started to collaborate with the Spanish Federation sporadically in the events, I came from working in tennis and Moto GP, but I felt that I was already prepared and I needed to be near the tatami. On one of the events I had to pick up people arriving at the airport, the person I picked up was Ezio, and on the way to the hotel, we started talking, I defended myself in Italian, and for me it was good to practice. We talked a lot, he asked me a lot of questions like what I studied, where I had worked, etc, what I was doing at that time in the federation. Two to three weeks later he contacted me, and asked me to send him my CV, because there was a position free in the education department, as an assistant and project manager.



A few weeks later I spoke with the previous vice president of education at the time, Mr Capelletti, and then I had an interview with Mr Soloveychik, shortly after they confirmed that I was inside the team, also with the support of my federation and Mr Barcos, I have to recognise that it was one of the most important days of my life. Today I only have words of thanks for all of them, also for Jane Bridge who, when she acquired the position of vice president in 2016, also wanted me to be by on her side, developing this same function. I will be eternally grateful to all of them, especially to Ezio who trusted in me and gave the opportunity and who now today is one of those essential people in my life, is part of our family.
Family is a key concept we work on in the EJU, though it comes naturally given the environment we work in and our combined passion for the sport and one another. It is strongly felt that judo will come out stronger on the other side of this pandemic and it is noted that nations have knitted themselves together on social media platforms to remain in contact and continue to act as one family.
Asking Carmen how she thinks the sport is helping people during this time she makes a fantastic point,
Well I don't think that Judo has only helped during the pandemic, I firmly believe that judo will have a fundamental role in the return to normality, from day to day from now on.

During the days of the pandemic, I am convinced that although we have missed the tatami a lot, the contact with our colleagues, the "judokas" have managed to adapt to the situation, and to find a way to counterattack as if it were a combat. They have valued our moral code, and all those principles that teach us from childhood. The judoka as Jigoro Kano said, we know how to transform situations into opportunities, the judoka community has moved all over the world, being more united than ever and helping all those who needed it. Judo is going to be the answer to all the physical and psychological problems caused by this pandemic. Through our discipline we will help in the management and channeling of emotions and we will help in improving health and strengthening our immune system. Through the values of our sport and the principle of Jita Kyoei, mutual benefit, we will help the rest of society to better carry the return to the new normal life.
---