Many of you may know Eddy Koaz as one of our marketing directors, however as many individuals on our team, Eddy has an extensive history in judo and successes under his belt.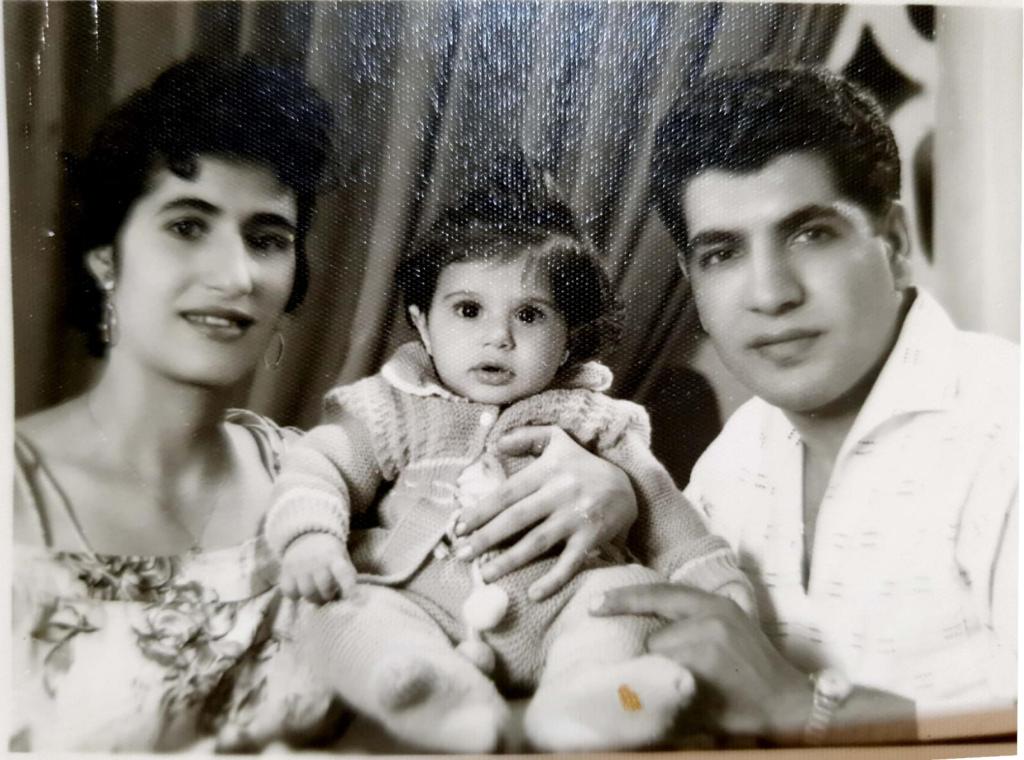 Exactly 51 years ago, a 10 year-old Eddy took up judo at the Hapoel Petach Tikva Judo Club under his coach, Yona Melnik. The direction came from his father, wanting a young Eddy to be strong and learn the tools to face up to any struggles he may encounter, but of course the personal admiration for the sport came quickly,
I loved that it is the kind of sport that is both personal and competitive but still social, I became friends with my team and it was great.
Fortunately, it was a competitive club and soon recognised his abilities as a judoka,
The spirit in the club was competitive and was about achievement, it really pushed me to my limits, my first step was becoming the Israeli Champion which was in 1977, and from then on my mission was to keep the title, in which I succeeded till I quit in 1987.
This 10-year stretch is impressive in it's own right, but his talents weren't confined to Israel. Participating in tournaments around the globe, Eddy was ready and qualified to attend the Olympic Games.



Sadly we couldn't make it to the Olympics that year because of the embargo on the Russian Federation. In 1984 I participated in the Los Angeles Olympics and reached 7th place. Three years later I quit being a competitive athlete and became a coach.
When he first started, judo wasn't a popular sport in Israel, much unlike today with their history of successes and popular faces, but it didn't need to be 'trendy' for Eddy.
Luckily in my city, there was a group of athletes that liked to train together, and therefore I had company and training buddies. Judo has developed much since I was a kid, mostly because now there are more athletes and coaches taking part in judo thus more funding, etc.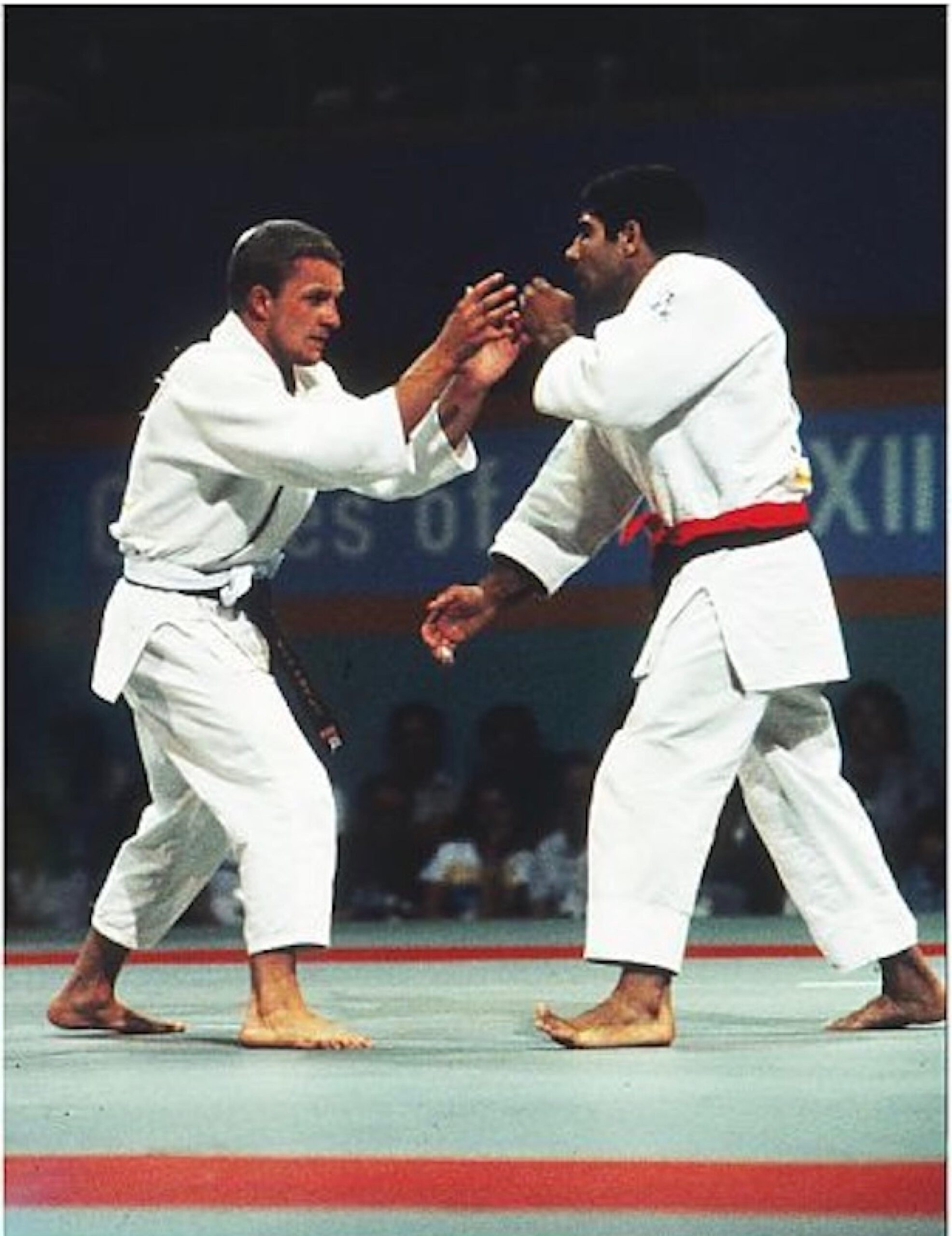 Travelling to and training in many countries is always a perk of being an athlete, learning about new cultures and experiencing things we wouldn't usually as tourists, but when asking Eddy about his most memorable contests abroad, it was the sheer number of people that he remembers so vividly,
I remember a contest in Crystal Palace, London, England. There were so many contestants so we started very early in the morning and we finished at midnight, it was a crazy day and I'll always remember it.
It wasn't too long after this that his personal life changed his path,

I got married in 1985 to my beautiful wife and not long after the wedding, I had my firstborn, and it was quite difficult to work both as an athlete and a father. I decided family life was more important to me and I decided to quit being a competitive athlete so I became a coach. I won't lie of course it wasn't easy and I had to give up on certain privileges in order to be where I am today.
Few can boast as many roles as Eddy as held, though becoming the Israeli National Youth coach was a great position, he went on to become the President of the Israeli Judo Federation, Vice President of the Olympic Committee and President of the Israeli Sports Organisation. With such accolades, it is unsurprising that he has been a member of the European Judo Union team for over 10 years as a marketing director. There is a simple reason why he is still involved many years later,
Judo became a part of me and I can't imagine my life without it.
Special award presented to Otto Kneitinger of Ipponshop in 2017 in appreciation of support and collaboration with the EJU.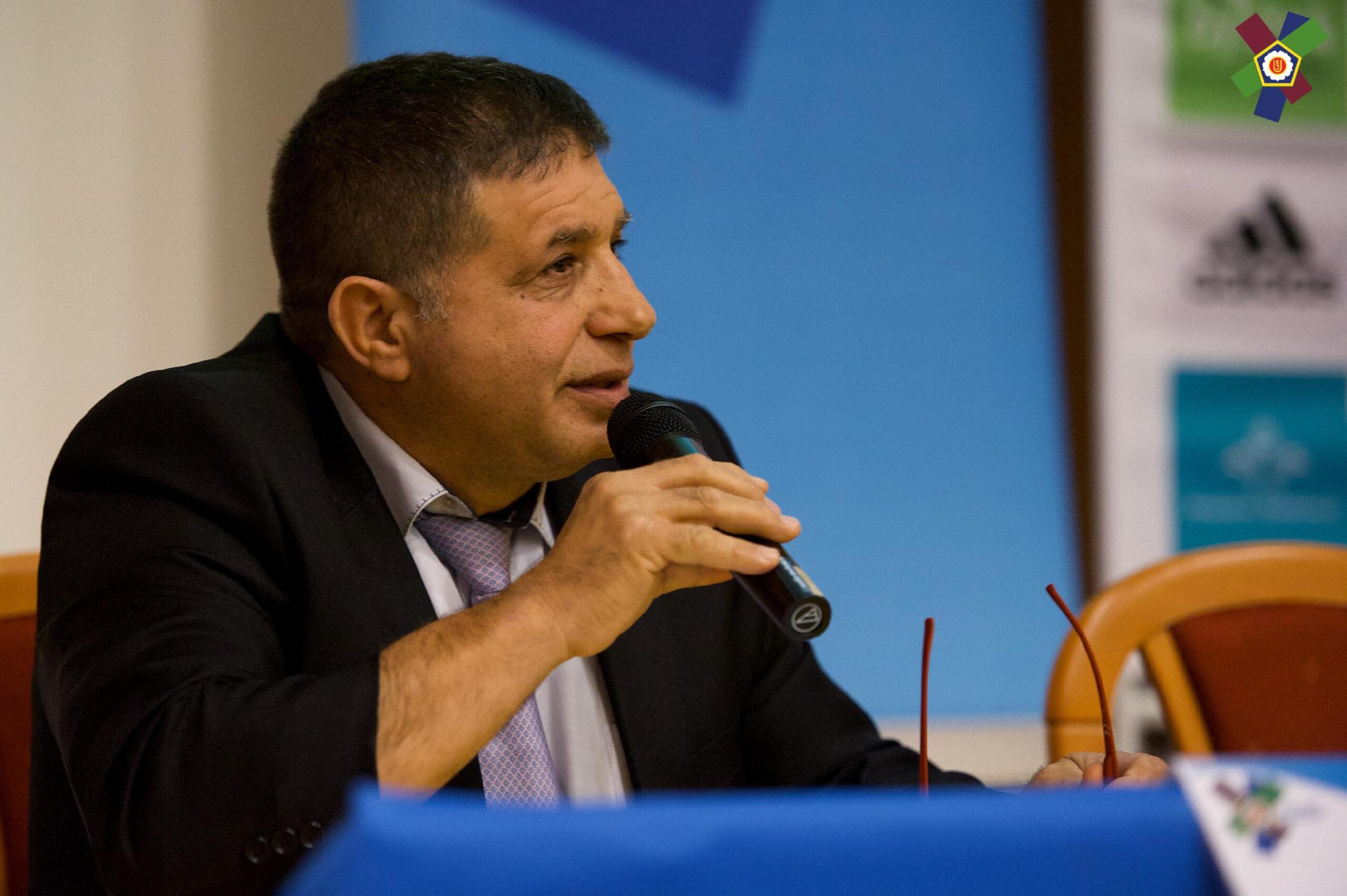 The impressive positions keep on coming, aside from his responsibilities in the realm of judo, Eddy is also the Deputy Mayor of his city, a job with a great potential to allow him to help as many people as he can. His generous nature is well suited to the many roles he plays; a husband, father, EJU team member and of course a city representative. Unfortunately, some of those roles have been put on hold in the current pandemic, when asking how he is dealing with this huge change to reality, Eddy told us,
I'm adapting just fine but sadly the COVID-19 did massive damage to the judo athletes and I'm full of hope that things will change for the better and soon everything will fall back to place.
Author: Thea Cowen
---