Many of our international coaches and former athletes will know EJU Head Refereeing Commissioner Franky De Moor from their experiences on the tatami, whether it win or lose, he has a reputation as a fantastic, world-class referee. But where did it all begin?
In one of the oldest judo clubs in Belgium, 'Beveren-Waas' which was founded in 1951, a 9 year-old Franky started judo following the Tokyo Olympic Games in 1964. After being so impressed by Anton Geesink (NED) in the final, he was driven and it was the reason Franky became the 1971 Belgian Youth Champion only 7 years later. However his competitive career was cut short when he took over the coaching position of his club at only 21 years-old when the head coach retired, still teaching there twice a week. Though his roles and priorities had changed, he continued to coach, train and compete until he was 33 years-old.
I realised too late that coaching and competing is not really combinable. I kept competing on a National level, but with the club as my first priority. At a certain point, the Federation forced the clubs to deliver at least one referee, because there was a shortage of referees. To avoid club fines, I applied for the course and became referee without any ambition to continue.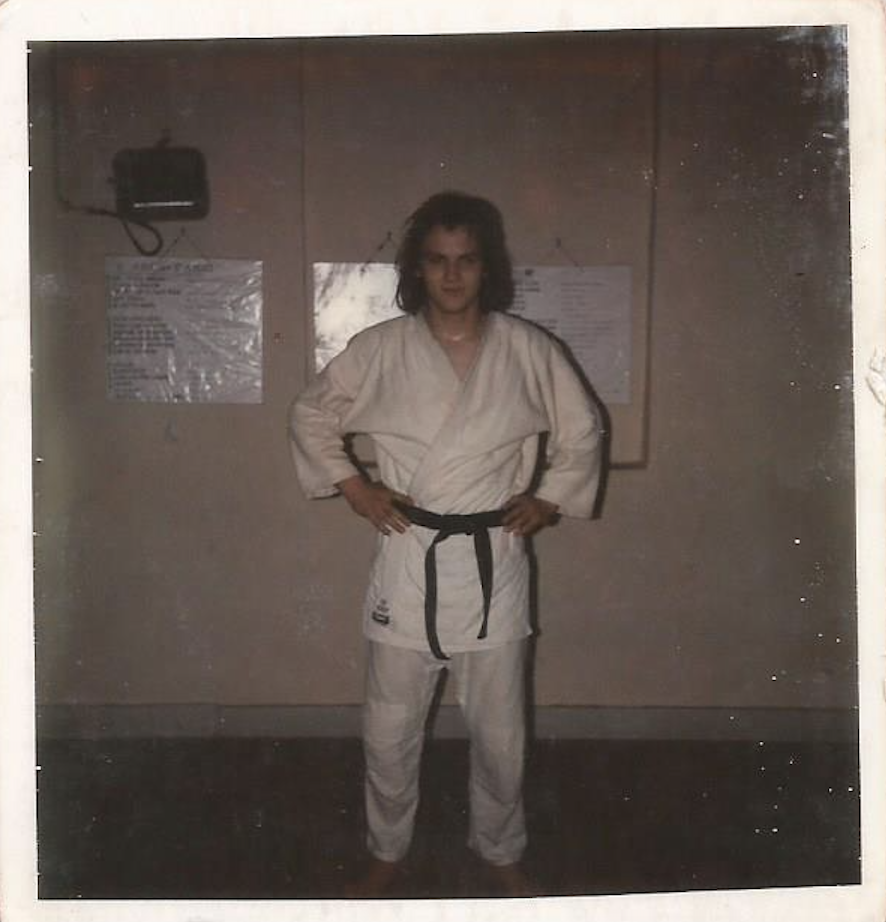 He certainly didn't expect to like it as much as he did, and as a result, was encouraged by his Federation to continue down this path. Fortunately, the coaching assistants he worked with made the decision easy as he could leave the club in capable hands and so in 1995, he passed the Continental Referee Exam.
Franky's career as a referee spanned an impressive 14 years, including 14 European Championships, 10 World Championships and 2 Olympic Games, but was about to welcome yet another challenge.
I was asked by Referee Director Jan Snijders to join the EJU Referee Commission in 2010. At that time it looked like a logical continuation, but it was a difficult decision because London 2012 was still an option as referee. I accepted the offer of Jan who was actually my referee father together with Juan Carlos Barcos. So from 2010 onwards I became member of the Referee Commission after my last competition as a referee at the Grand Slam of Tokyo in December 2009.
During his career there have been many developments, which has resulted in a full care system. At the time he joined the commission, side judges were still on the mat and the care system operated by commission members, with the technology in place to help referees make the right decision.
Jan Snijders fully dedicated himself to the IJF and so a newly appointed Referee Director came in to play following the 2016 Olympic Games, a celebrated judoka and coach, Alexander Jatskevitch. Franky can attest, this was the beginning of a new era,
Alexander asked me to take the role as Head Referee Commissioner. Everybody knows that Alexander was not a referee, but he was a great champion and coach with a huge knowledge of judo, not beginning to speak about his human capacities. And then, we went on with a newly installed Referee Commission, 10 in total, because at every EJU event, the referee commission needed to be present.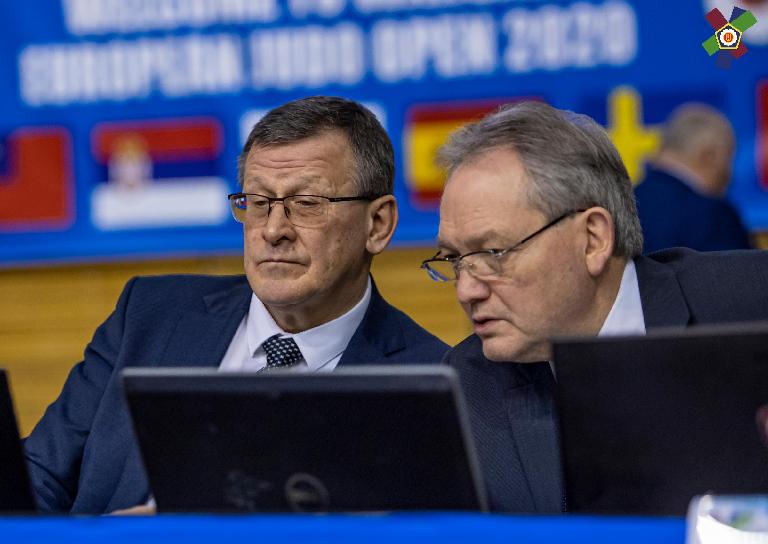 This new team of commissioners were all experts, good friends who had experience refereeing World Championships and Olympic Games, all with a refereeing director at the helm who is well respected by athletes and coaches alike. Alexander's background contributes to the relationship with current coaches when decisions are being discussed as he has been in their position before, on and off the tatami. Refereeing is a critical role in judo, a decision can make or break an athlete's future which is certainly not lost on Franky and the team,
We realise that a wrong decision can lead to a possible deselection of athletes for important events. It is essential that the referee team makes the correct decision. The final responsibility is in the hands of the Referee Director who makes, in co-operation with commission members and the technical support of our video expert Marc Hampel, the final decision and whether a referee call is changed or not.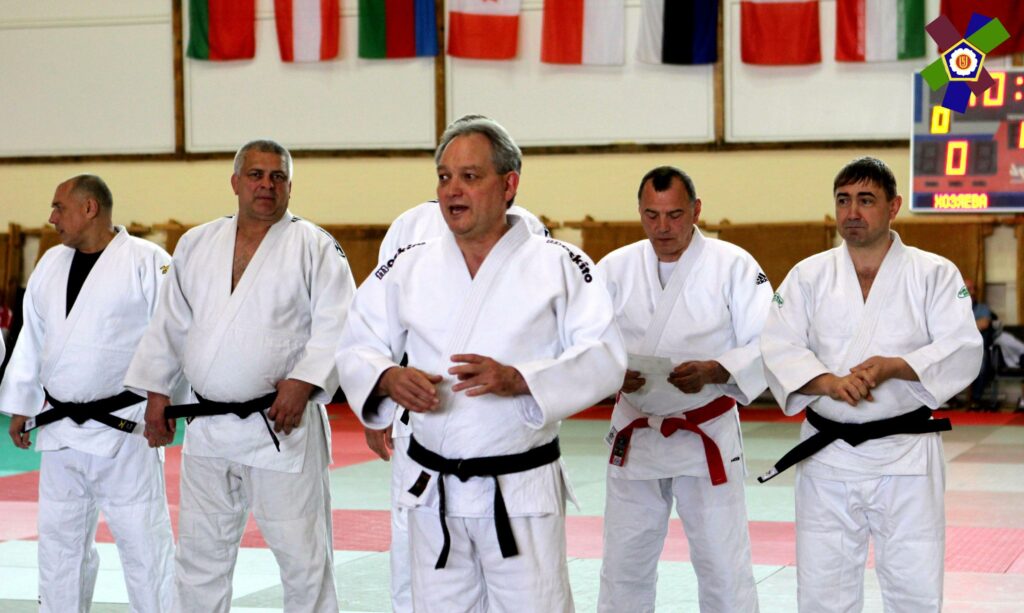 This situation is also helped by the regular refereeing and coaching seminars which gives both sides the opportunity to understand decisions made and come to a mutual understanding of the rules which have inevitably changed over the years. This element of education is so important to make sure everyone is on the same page, fortunately this was continued during the pandemic with weekly referee webinars which are set to begin again. For most, these changes have been universally accepted and understood, Franky believes that all have been made for the benefit of the sport.
All amendments were done in mutual agreement with experts of different groups from our judo community. Also media sometimes is responsible for an adaptation of the rules. And actually, currently the way that judo is presented in the media, television etc became so professional and great to look at. Personally I think that the biggest milestone in refereeing was the introduction of the care system, use of technology to make sure that right decisions are taken.
Athletes remember their referees, the big matches and who the third person on the tatami was, but the nerves can be felt equally by referees, major tournaments being the pinnacle of their careers as well. When asking Franky which his most memorable were, of course the Olympics left a huge imprint.
Athens 2004 was my first Olympics and this was special, of course because it was my first and besides it was at the place where Olympics was founded. But actually the best memories I have were in Beijing 2008. Organisation-wise but also the level of judo. I also have the feeling that Beijing was generally my best performance ever as referee. Of course the final in Athens -90kg between Zurab Zviadauri (GEO) and Izumi Hiroshi (JPN) and the finals in Beijing -60kg of Choi Min-Ho (KOR) against Ludwig Paischer(AUT) and -70kg Ueno Masae (JPN) and Anaysi Hernandez (CUB) are memorable fights for me.
Beijing Olympic Games 2008, -60kg final.
Athens Olympic Games 2004, -90kg final.
Events like the Olympics are typically the end goal for high performance judoka and referees, but last year the pandemic put this major event on hold, forcing he community to adapt and accept a new proposal. Franky believes the EJU motto that judo is in fact, more than sport and explains that it is a way of life with important values, convinced that these values will be helping individuals manage this trying time. Athletes especially won't need the encouragement to get back to competition, anxious to be back home on the tatami.
I think that the judokas who are in the running for Olympics never stopped training. Except for the first months, in many federations they could train in their "bubble". Only the international training camps are missed I suppose. Postponing the Olympics created from what I hear negative experiences but also some positive ones. For instance, players with an injury who can recover fully and young players who have one more year to develop.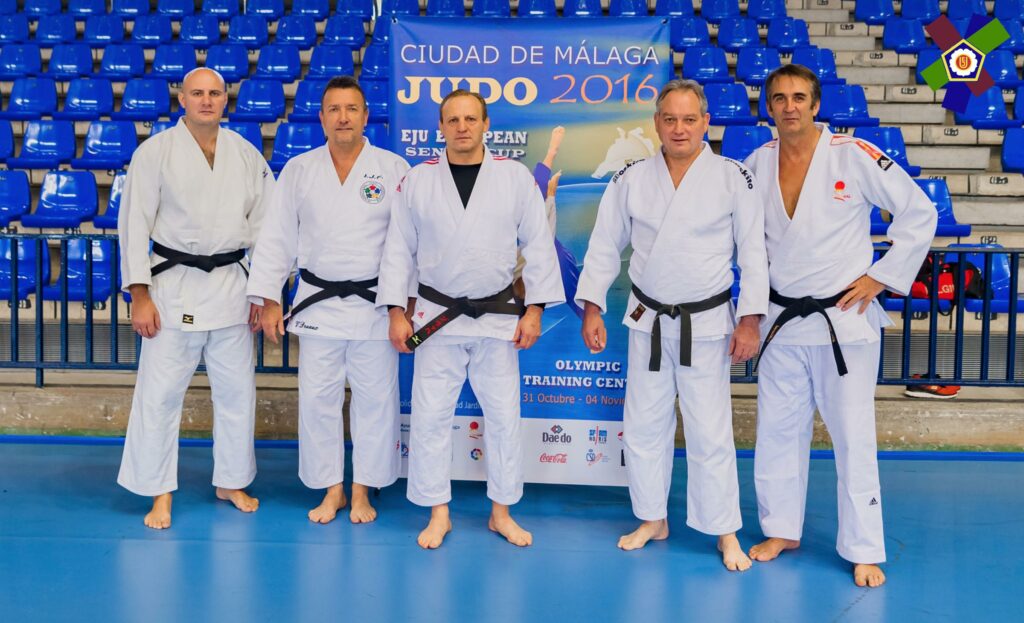 Franky has dedicated his life to judo, starting as a little boy with dreams of replicating the success of hero Anton Geesink to the current day as Head of the Refereeing Commission so of course the impact on his life and that of his family is huge.
All my free time I've spent on judo. Without their support [family] it is impossible to do what I have done. First as an athlete, later as coach, trainer, referee and commission member. Before the pandemic I was abroad more than 15 times per year to attend EJU events. Besides, I always tried to combine my EJU activities with supporting my federation. I help where required on competitions in Belgium and since 1984 I've been a member of the Dan-grade commission. Of course judo gave me a lot back. Meeting people, creating friendships all over the world.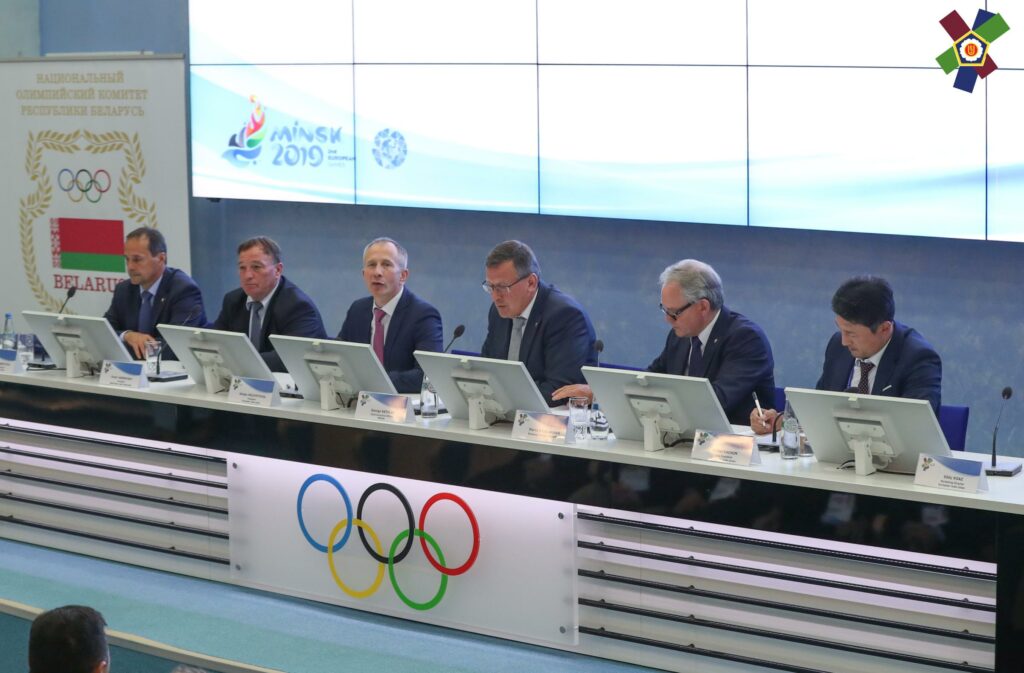 The dedication of our team, members and family never goes unnoticed and especially in the past year, looking in to the lives and backgrounds of our formidable team, it shows just how committed they are and how deep their love for the sport goes, giving explanation to the success of our European Judo Union.
Author: Thea Cowen
---