Most will be familiar with our Director of Head Office and President of the Austrian Judo Federation, Martin Poiger, in a suit during events, however like most of us, found love for judo on the tatami.
At the age of six, Martin's mother saw a promotion for a beginners class starting in the Autumn of 1983 and was convinced that this would be perfect for the Poiger brothers, as many will also know IJF Referee, Roland. Rather than contest one another on their own terms, she felt it may be safer for the pair under some fairer rules! Both began their judo careers in Judoklub Oberwart which would later be the host of the European Open as well as Junior European Championships. Impressively, the club was and still is led by 8th Dan Karl Karner who Martin recognises as a great judo teacher. At such a young age, Martin could never have imagined the impact that judo would have on his life, simply enjoying it.
Later I liked to train more and and even became a member of the cadet national team. To visit a special technical school, I had moved from Oberwart to Eisenstadt.In the Judoclub Eisenstadt led by my second important coach, Karl Drexler, I had some good success, winning medals in Austrian Championships of cadets and juniors.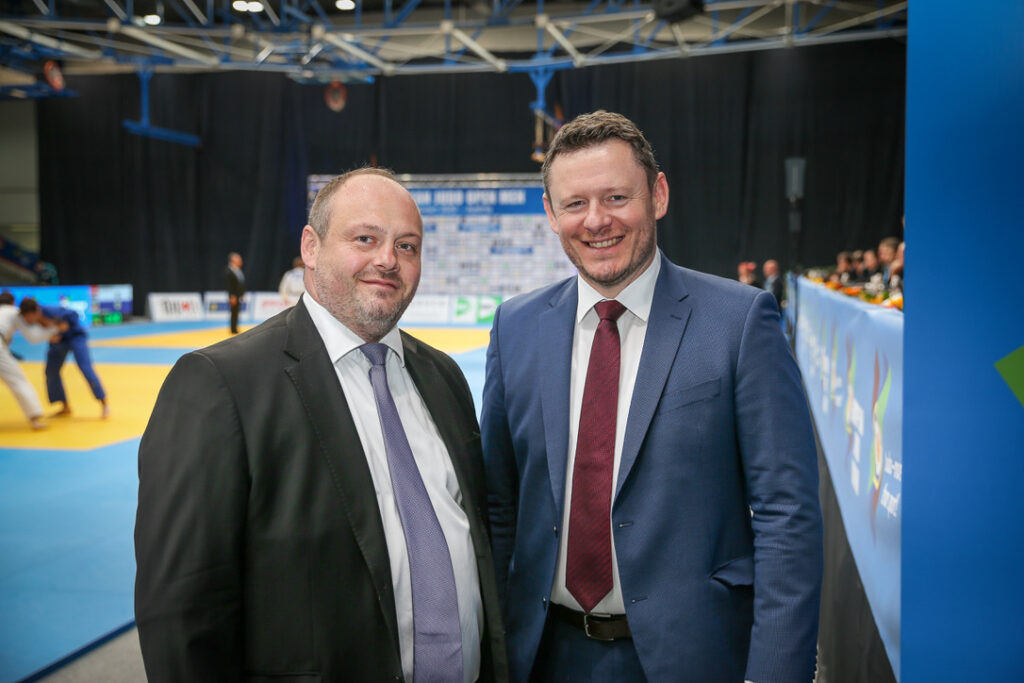 During the same period, international collaboration was strong with judo clubs in Hungary and so during holiday periods he was able to train in another country, expanding his experience. He continued to train more regularly but it became apparent to him that an Olympic dream perhaps wasn't a realistic one.
By 19 years old it was clear that I was not good enough for a professional career, but I was invited by Peter Zopf, my third important coach, now also Vice President of Austrian Judo Federation, to join his Judo Bundesliga team ASK Salzburg. Besides my own training I also opened together with Roland our own club, Judoklub Pinkafeld, where we had in the best times almost 100 members.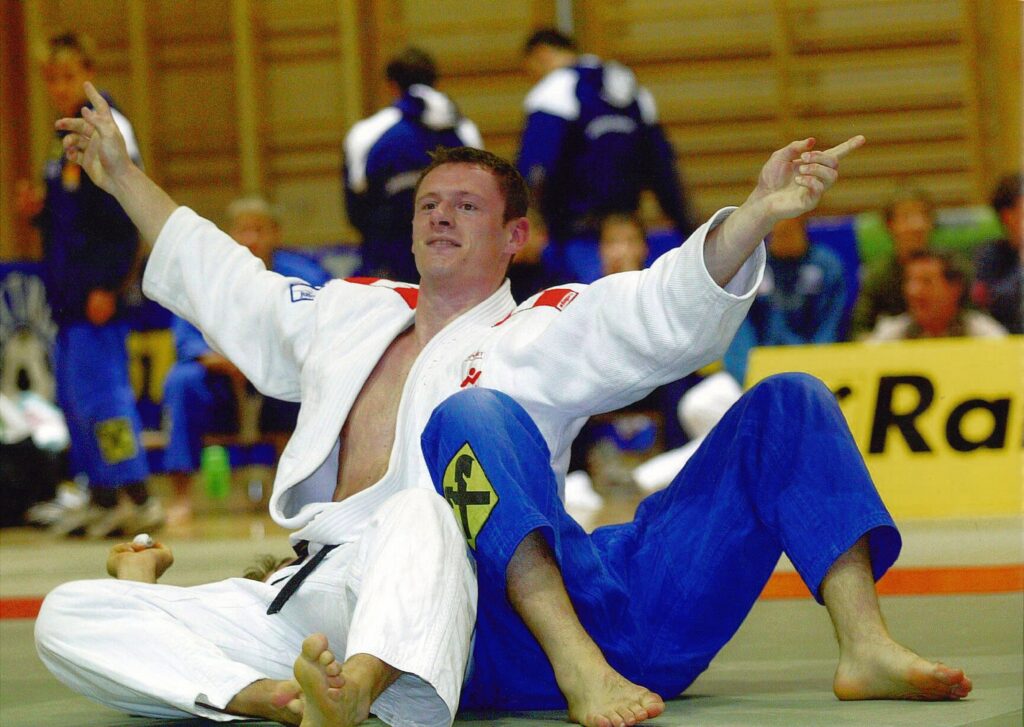 Taking a big step up from club level, Martin was invited by the Austrian Judo Federation to become the Deputy Technical Director in 2008, with international events and Bundesliga on his agenda. Now, in 2021 the EJU can boast of numerous incredibly organised events across the continent, perfected over the years but as we know, all must start somewhere with a bright-eyed team keen to put in the work for a sport they love. Austria is no different and can be depended on for extraordinary events, running from European Opens to Championships and camps including Mittersill. Thrown in at the deep end, Martin tells of his first big task.
My first big experience with an international Judo event was the European Championships in Vienna, 2010. We were not experienced, but we had a great team with fantastic spirit. We worked incredibly hard, almost day and night to deliver quite a memorable event with three home medals and two visits by President Putin.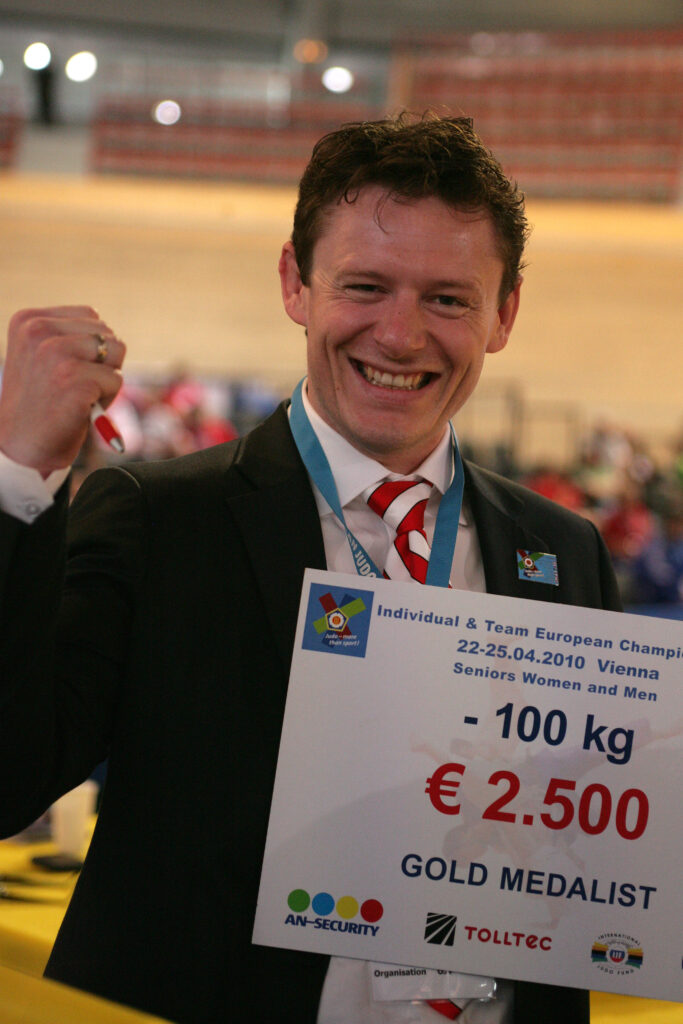 Only two years later when the EJU moved the head office to Vienna, Martin was invited by Dr Hans-Paul Kutshchera – the then President of Austrian Judo Federation and candidate for Vice President Marketing in EJU – to become Director. It wasn't a choice that took a lot of consideration though he was working as a university teacher at the time, stating that this was a once in-a-life-time opportunity, to make his passion his profession.
Judo has always played an substantially big role in my life from childhood to now, from going to small tournaments with my parents, to competing in national championships and in Bundesliga until becoming an official and organiser and finally being elected as President of Austrian Judo Federation in 2019, which I regard as very special honour.
Aside from his commitment to Austrian Judo, Martin is an instrumental member of the EJU team, without whom it would be a very different team altogether. It takes a special presence and personality to conduct this role as a main avenue of communication for the sectors, federations and judo community. This was humbly recognised as he became an elected member of the executive committee in the last congress held in December whereby he was celebrated for his tireless work and commitment to our 'judo family'.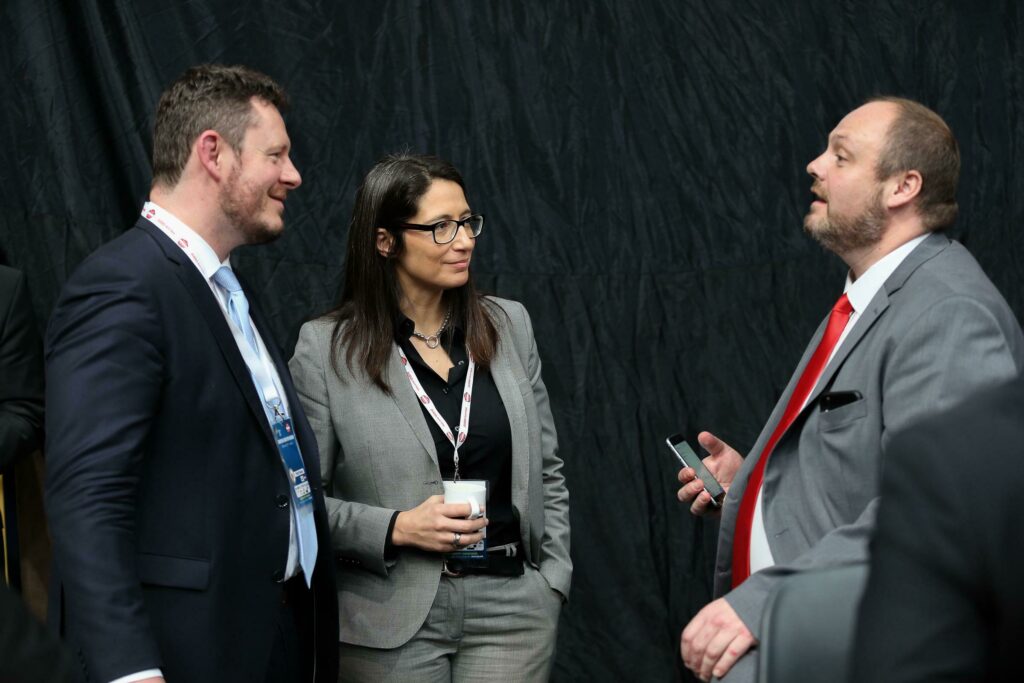 I started working in January 2013. Together with my team (currently Alla Hösl, Martina Ziehengraser, who started together with me in 2013, and Sarah Rosenkranz) we are responsible for all administrative processes with EJU like event contracts, calendar, outlines, rules, event reporting, meetings, congress, etc. We support all sectors and serve as communication centre between the sectors, member federations, organisers and the various departments in IJF.
As a president of a member federation, Martin knows all too well the struggles and difficulties experienced and can put this to good use in order to serve those the EJU represents in general and in international events.
These difficulties were only enhanced during the pandemic and forced federations to operate differently in order to support their athletes, from the elite to club students.
I think every Judoka all over the world is taught in a way that our moral code and the Judo values are shaping the personality.In Judo you can only be successful, if you are hard-working and disciplined, as well as if you take care of your partner.These characteristics of course help during these difficult times – I am sure that they help Judo to maintain at least the top-events, Judo events with Covid protocol only work with disciplined people, who care about the others.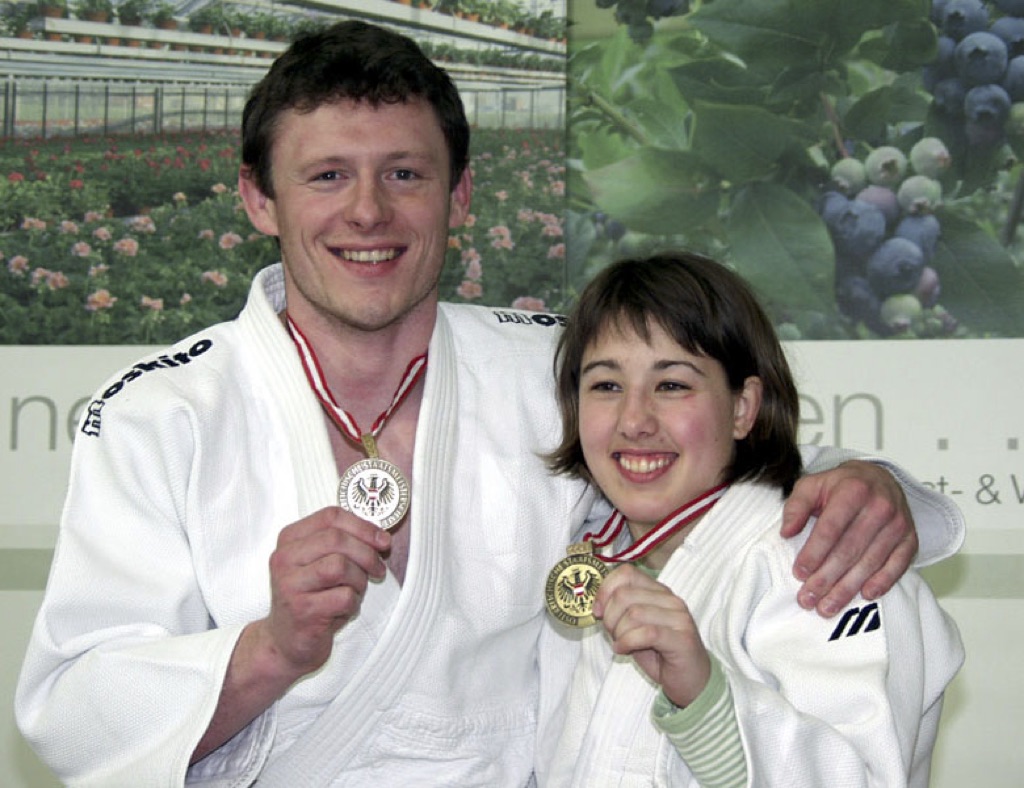 Martin highlights that these judoka are roles models and their behaviour of being careful, clean and disciplined is imperative for spectators to look forward in order to continue practice when the time arrives.
Of course, such a terrible, historic pandemic with so many people suffering remains very dramatic and we all hope that the vaccination will help to come back to normality later this year. I am sure the Judo community is patient and well prepared to start again, as soon as it will be possible.
The EJU have recently delivered yet another top class event in Lisbon, Portugal for the pinnacle of the European Judo calendar, the Senior European Judo Championships. The organisation did not disappoint, contributing in a major way to the success of the event. We can now look forward to the 2022 edition in Sofia, Bulgaria.
Author: Thea Cowen
---