The last time Otto Kneitinger was profiled by the European Judo Union was in 2009 when he was the acting Marketing Director and Vice President. Much has evolved in his career since then, though hard to believe as at the time he had many successes under his belt.
Many will know the Kneitinger name, Otto was the president of TSV Abensburg, a very successful judo club in the German Bundesliga with an enviable roster including Olympic Champions, Lukas Krpalek, Ilias Iliadis, Ole Bischof as well as a host of Olympic and World medallists. The team had special meaning for him as this is his hometown where he took up judo at the age of 12.
Back in 2009, Otto's goal was to improve the media representation of judo by the EJU and tasked himself with the ambition to make it the most successful continent.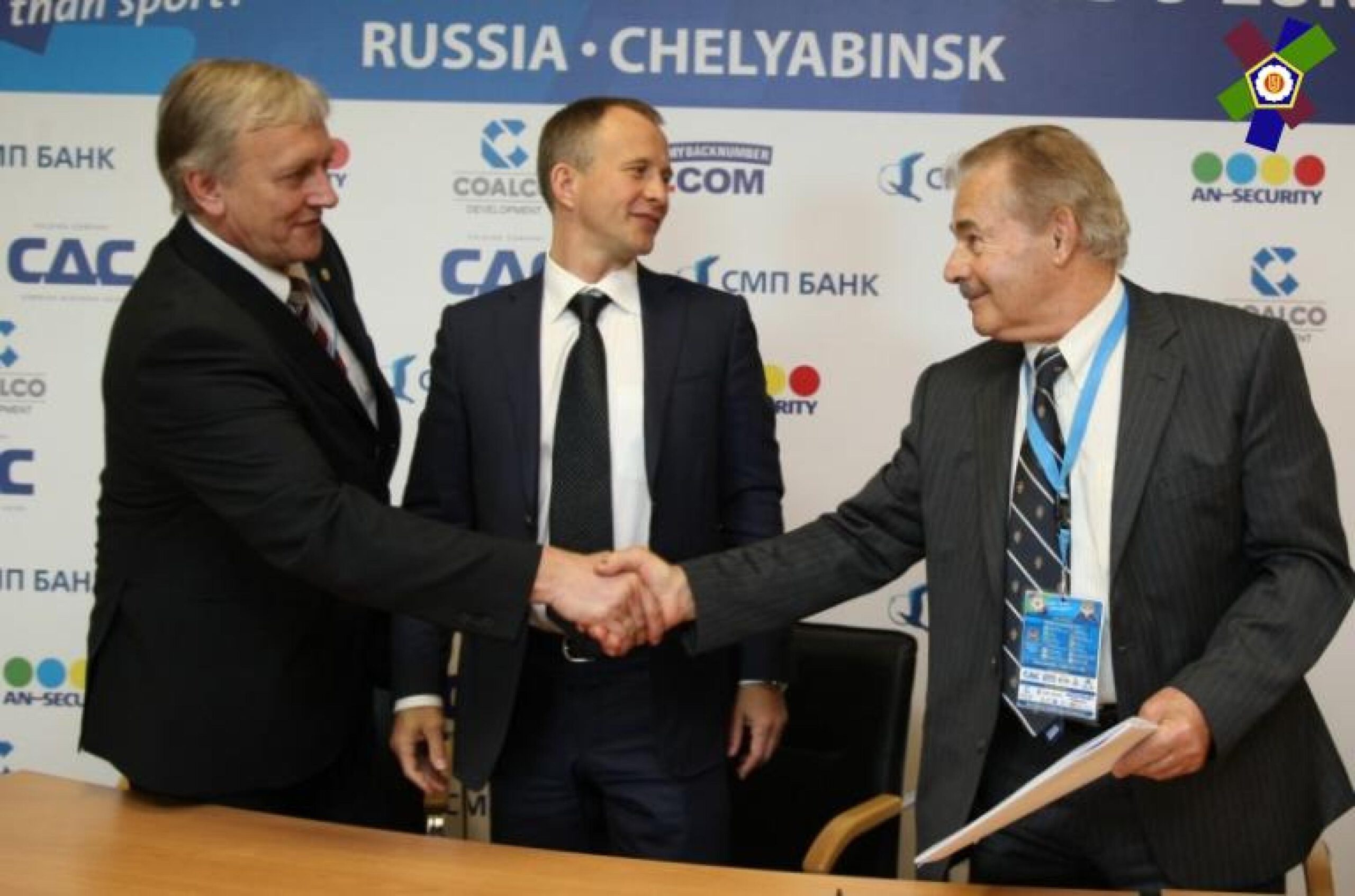 Otto has since founded the Ippon Shop with his son Stefan and has been a number one martial arts store since 2003. Since the last Olympic Games in Rio de Janeiro, 2016, Ippon Gear has become an IJF approved supplier and is seen sported by a number of top judoka on the IJF World Tour including Lukas Krpalek, Matthias Casse, Martyna Trajdos and a recent addition of Sanne Van Dijke. The reigns have now been handed over to Stefan who will continue in this family legacy.
Before establishing this family tradition, the Kneitingers had a history in gastronomy and so naturally this was the original calling for Otto, starting as a pasty chef and later, a hotelier, of course that is not all.
Lately, I did some real estate projects. Judo was always my matter of the heart. Most of my projects in judo like the management of the TSV Abensberg Team, or the position at the EJU, have been voluntarily or honorary.
Taking up the sport in 1967, judo quickly caught his interest and has been a focal point of his life ever since.
First, I was just fascinated by it being an Asian sport with values that felt so mystic and interesting to me as a European or German back in that time. After a while, it was simply the excitement for the complexity of the sport itself, the combination of mind and body. As a child, I played soccer. Later, I started judo, and did both for a while. But quite soon I knew, judo is the sport I want to continue with, so I stuck to judo. It was simply more exciting and interesting to me.
With more than 30 years with TSV Abensburg, Otto has coached and managed some of the best athletes in judo history. With a career spanning over three decades, there are plenty of memorable moments and successes to reflect upon; Otto was given a lifetime achievement award after building the club up to the esteemed name it is today.

During the whole period I was allowed to meet and work with three generations of athletes. It was amazing to see how athletes joined the team at a very young age and left the team as Olympic or World Champions or medallists. It is hard to highlight a few but there was for sure the team of the 90s that won the first Championships with athletes like Udo Quellmalz; Henry Stöhr; Roland Schell; Helmut Dietz and Marko Spittka, a special time after the fall of the German wall.

The next generation became more international with Nigel Donohue; Danny Kingston; Cedric Taymans; Nuno Delgado; Pedro Soares; Alexej Budolin; Bertalan Haijtos; Mark Huizinga; Ludwig Paischer; Patrick Reiter; Oscar Penas; Indrek Pertelson; Sugoi Uriarte; Miklos Ungvari; Kiyoshi Uematsu; Sjeva Zejlonis; Jimmy Pedro; Ernesto Perez; Joao Pina; Joao Neto; Daniel Lascau and Axel Lobenstein. Most of them are still active in judo as coaches or managers.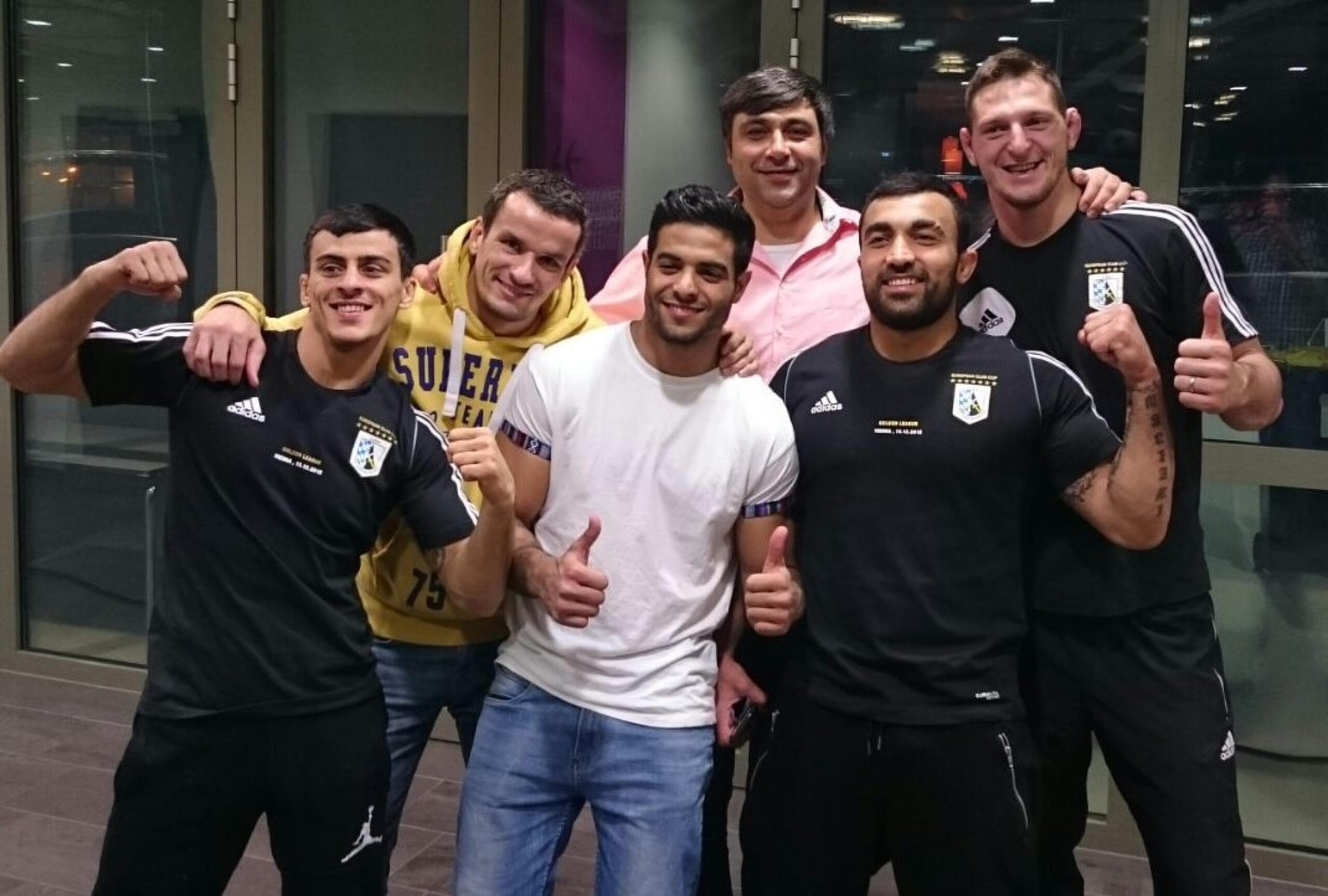 In the 2000s, it was a golden German generation around Ole Bischof; Andy Tölzer; Michael Jurack; Dimitri Peters, crossed with international superstars like Zurab Zviadauri; Ilias Iliadis; Georgii Zantaraia; Sagi Muki or Lukas Krpalek. These international and national top fighters helped us to form our own top fighters coming straight from our small city with only around 10,000 people. For example, Michael Jurack who won bronze at the Olympics in Athens or Christopher Völk and Sebastian Seidl, who became multiple Grand Slam and Grand Prix medal winners.



TSV Abensberg Captain, Jimmy Pedro.



If I have to highlight one athlete, it is for sure Jimmy Pedro. He was the captain of our 90s generation, he was a professional leader like no one else and the symbol for our team which felt always more like a family. Jimmy is still one of my closest friends like many of the listed athletes above. Probably something I appreciate the most, remembering my time with the Abensberg team, the lifetime friendships that were built during that time.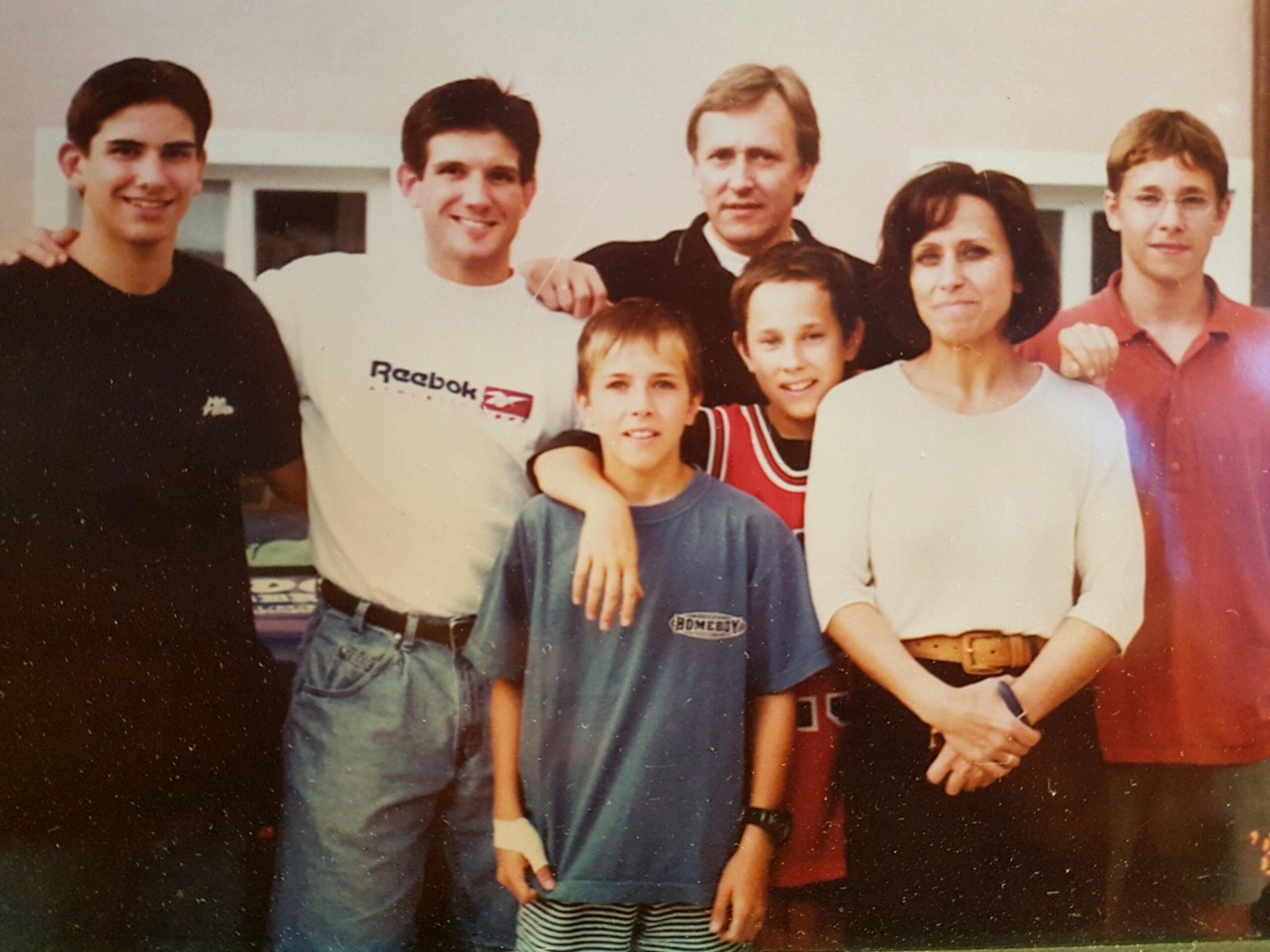 With a roster like that and the relationships built over a career, it would be impossible to say that practising judo and interacting in the international community wouldn't have an impact on someone.

I taught me to respect everyone and to never underestimate the people you are confronted with. It also helped me to process losses or setbacks in a better way and to get back on my feet after literally falling. You can only improve if you work on your own weaknesses and never blame others for your mistakes or problems. All basics I learned and took from my own judo sensei, Kurt Hinz, who was the founder of the TSV Abensberg Judo club in 1963. He told me to never criticise others if you are not ready to take responsibilities. I was always a quite straight forward person making my thoughts and opinions clear. So I had no other choice and took over the club at the age of 24.
Already mentioned is his son, Stefan, who was an athlete prior to becoming involved in the Ippon Shop and Ippon Gear, however Otto has three sons with his wife, Luise.
First of all, I am always proud that I am still married, which is not self-evident in the recent world. I went through a lot with my wife Luise, who always supported me in any project I started and had in mind, and then I have three sons I am very proud of. The oldest, Sebastian just overtook our hotel and will continue the family history in the gastronomy. Andreas is a teacher like my wife was, too. Stefan shares the same passion for judo like I have. After he stopped his career as an athlete, he joined me at the IPPON SHOP, my company I started to distribute adidas for almost 15 years. In 2016, we decided to stop with adidas and to launch our own IJF approved Judo brand IPPON GEAR together. The brand is developing really well. I fully handed over the company to Stefan last year and enjoy my time focusing on exciting new projects.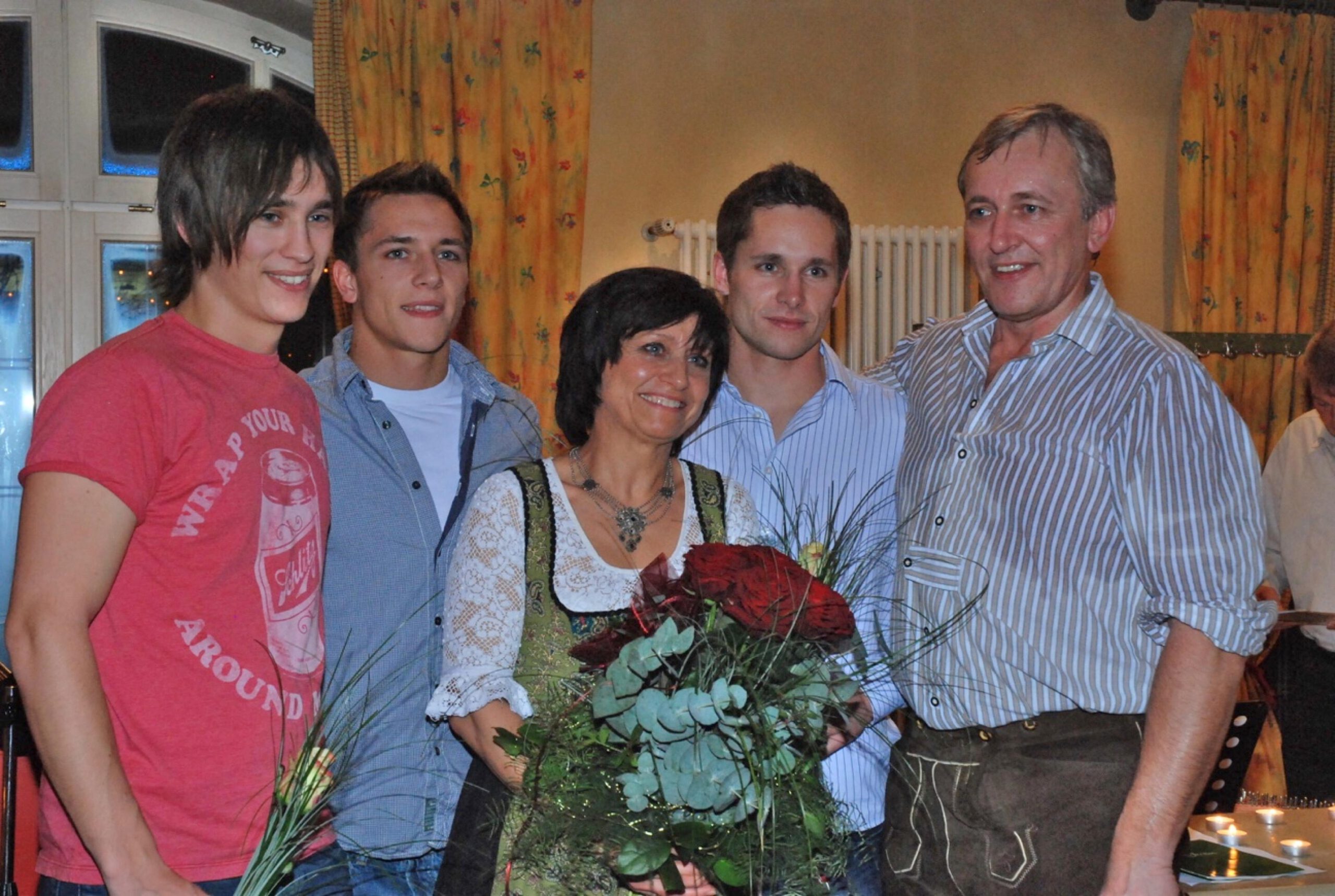 The work never ceases for Otto, who has many passions and since handing over the companies to his sons, is embarking in different areas, or in the case of EJU, seeing a return.
First, I love to be able to spend more time with my family, my wife, my kids and my grandchildren and friends. Of course, I wanted to stay in the judo community, too. After I handed over the TSV Abensberg club management to younger people, my lifetime friend Sergey Soloveychik called and asked me to come back to the EJU and to help and advise on some projects for the development of judo in Europe. It's a great honour for me to get this opportunity and of course, I agreed to that. The EJU was always like a family to me and I am excited to work on a few projects with my EJU friends in the near future.
Last but not least, I am involved in a great project in Africa, which is working on two main focus points. The issues around climate change, as well as improvements of life quality in Africa, especially in Senegal. We are basically creating jobs with conditions respecting human rights and salaries, so people can provide food and money to their own families.
Otto continuously points out the values of judo, how these principles piqued his interest and can now state how they have helped us this year tackling a worldwide pandemic.
I think it was mostly the discipline we learn from judo. A judoka has to be able to adapt to uncertain and uncomfortable situations. There is always a way, you just have to be ready and willing to adjust, no matter how difficult the situation is. I think that's part of every judoka's life and that helped for sure to handle this pandemic with the necessary self-discipline.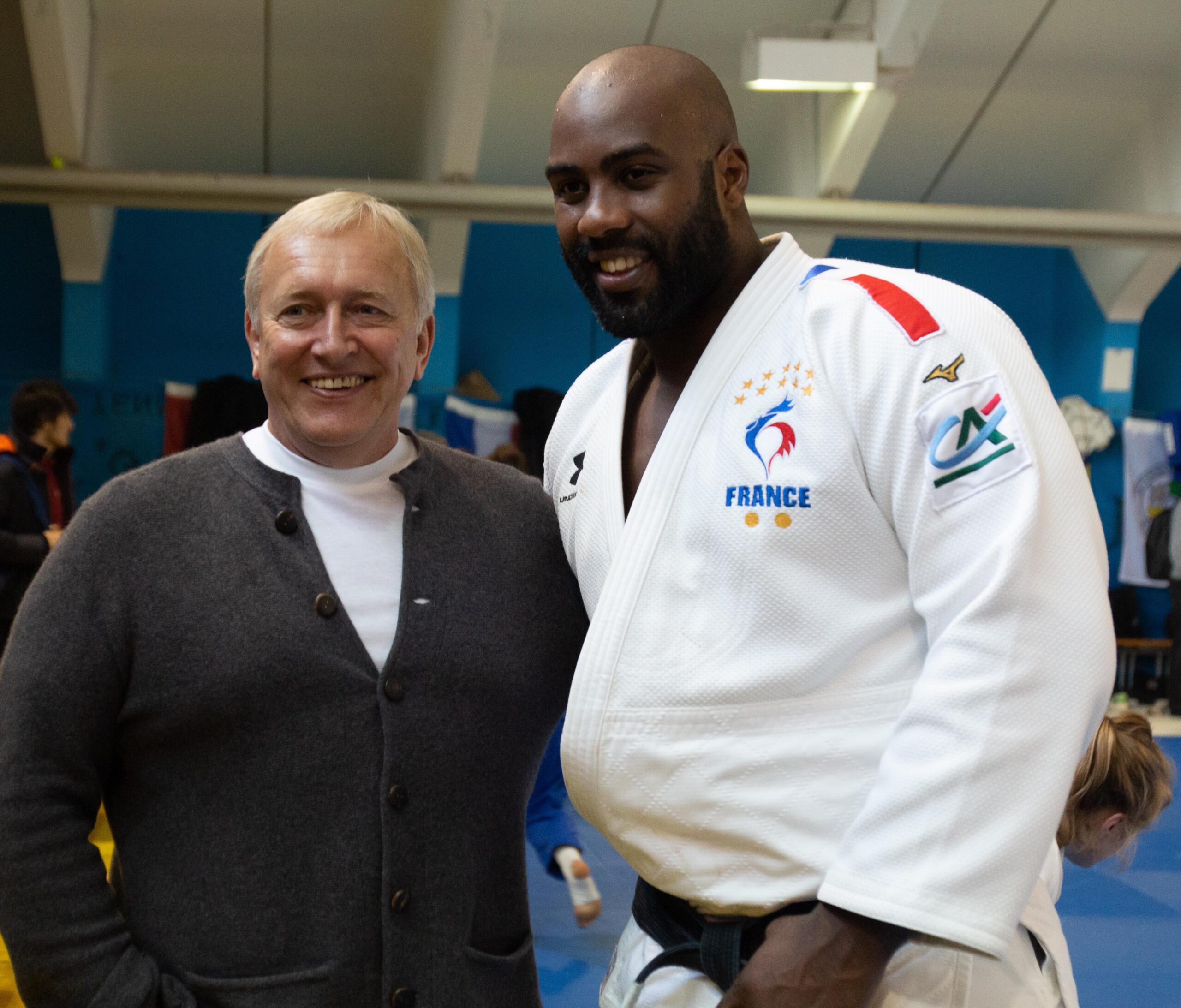 Judoka
Author: Thea Cowen
---