Sheldon Franco-Rooks, at this point, is part of the furniture when it comes to the home we call the judo tour. We see him in the warm up area catching up with the most elite athletes, coaches, delegations and then we hear him on our live stream. Sheldon's is a voice we all know and his knowledge, we all wish we had!
Though much time is spent on the IJF tour and EJU major events such as the European Championships, he calls Trinidad in the Caribbean home, retreating to the sublime weather when not at work. Born in west London, Sheldon grew up in Battersea where his parents had relocated to from Trinidad but soon realised the weather was not their 'cup of tea' and returned to the Caribbean.
Not only is Sheldon part of the judo fabric, but has involvement in another sport, journalism seemingly a natural calling, though judo called out to him as a child.
I took my first steps in broadcast journalism whilst still at school, doing interviews and mock news programs for Social Studies classes. I had no idea at the time that a possible career beckoned. Away from judo I am involved in cricket commentary having played the sport for many years. There was a kung-fu craze around at the time that I was at school. A few of us decided to join a local club and we simply did not know the difference between the various martial arts. The club taught judo and I enjoyed the classes from day one. Our school also had classes, in fact, a former pupil was Angelo Parisi. Unfortunately that was where the similarity between Parisi and myself ended.
Sheldon interviewing IJF President Mr Marius Vizer during the 2014 European Championships in Montpellier, France
Sheldon interviewing EJU President Mr Sergey Soloveychik during the 2014 European Championships in Montpellier, France
As stated above, alongside the likes of legend Neil Adams, Sheldon is the voice of the IJF for so many spectators and fans, and the friendly face for athletes and coaches at the biggest events in the calendar, we ask what it is like behind the scenes of these seemingly seamless events.
It is an incredible privilege to be part of the broadcast team. Quite apart from being able to see all the matches we have access to the athletes in a way that I really don't think other media professionals do. In the first instance, we are directly employed by the IJF and not by an outside media company. As a result our reporting brief is fact base driven as opposed to the sensational expose that is widespread in mainstream media. Second, our athletes are extremely approachable and, for the most part, very open to giving interviews, the only stumbling block being the language barrier.
Naturally, he has been present for some of the most sensational matches and present at Olympic Games where many can only dream of getting a ticket, so what have been his favourite or most memorable? Can someone working with these athletes all the time have fan moments?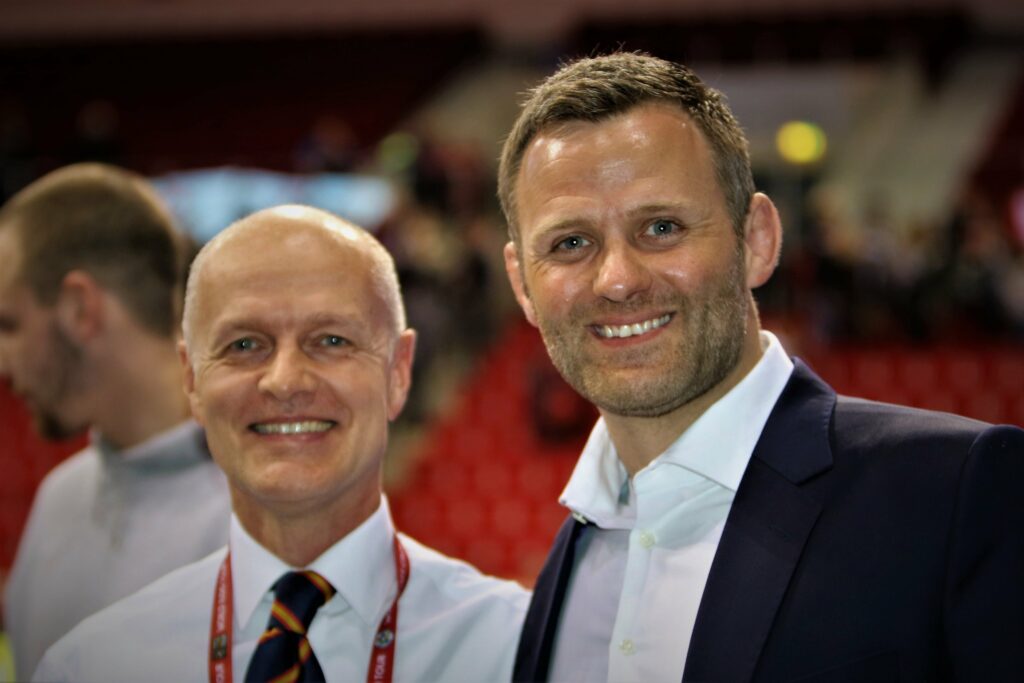 Under the heading of helpless I would put the moment I found myself alone with Travis Stevens (USA) in the tunnel in the 2012 Olympic venue in London that the athletes use when returning to the warm up area after his semi-final with Ole Bischof. Most memorable for me was when AN Kum-Ae (PRK), the day after winning the 2012 Olympic gold medal, came looking for me to give me her back number. Most embarrassing has to be when I was mistaken for and introduced during a live broadcast on Mongolian television as 1984 Olympic bronze medallist Neil Eckersley. It was impossible to correct things at the time.
Sheldon began working for the EJU in 2003 with the marketing team under Otto Kneitinger, who as it happens has returned to be part of the team as Vice President of Marketing in 2021. Over the years he has held various roles but the best fit is the live stream commentator, though you will also find some interesting articles in our news section too. Asking if this position can be difficult, Sheldon explained that there is a huge responsibility to present balanced, entertaining, informed commentary whilst avoiding biased, dull and clueless content.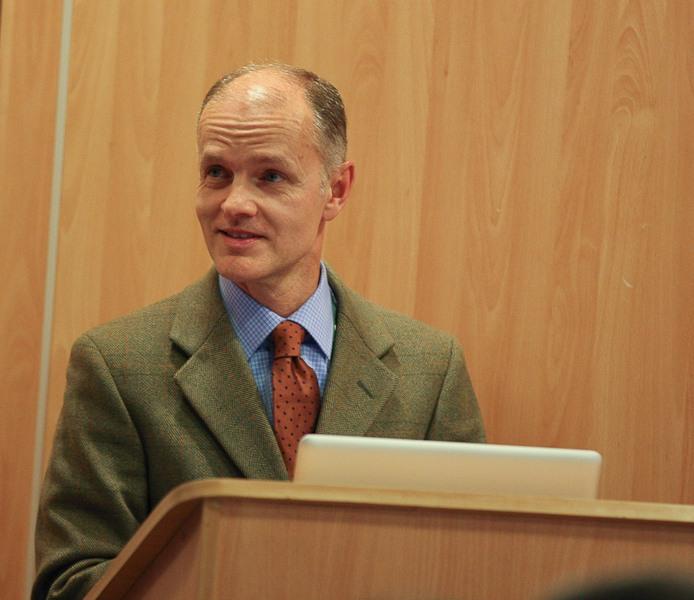 As a judo community we put a lot of emphasis on our judo values, given that our sport originated as an educational tool which has developed to what you see today. Had it not been for judo, Sheldon believes that it'd be unlikely that respect and discipline would be so embedded in his personality. Looking at the education aspect, we see this very prominently in countries like France, where the federation has really done a great job at making links with schools which has impacted the popularity of the sport in that country.
It is all too easy to look at things in isolation, without seeing how they tie in, depend on and exist as a result of their relationship with other areas of influence. The process of learning, something that we understand and accept as central in education, is something that is at the heart of judo. We have readily identifiable stages of learning and progression without which the eventual structure would be weak and incapable of successful completion. Likewise, the physical components in judo provide the most excellent conditions for the growth, development and continued healthy lifestyles of participants.
Reflecting on that, we asked Sheldon how you think judo has helped our community to adapt to the global pandemic crisis, given travel restrictions are still causing major issues for many, including Sheldon himself. If you've been listening to the commentary of the IJF events including the Budapest Grand Slam and most recently the IJF Masters event in Doha, you will have heard Sheldon commentating from home to make sure all of us at home aren't missing out.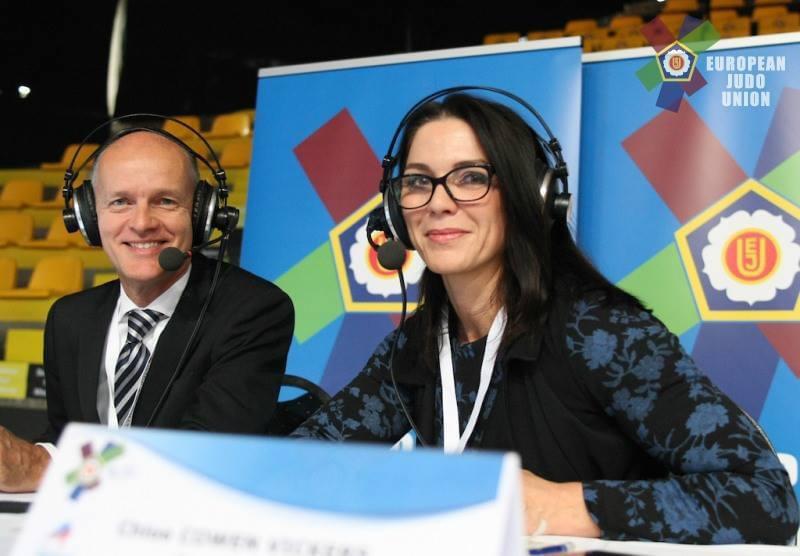 We have seen how judoka have been innovative in finding ways to keep fit, stay healthy and to mirror judo training as closely as possible whilst adhering to social distancing restrictions. Being creative about exercising and continuing to practice judo as much as possible has helped judoka to maintain levels of physical activity. In particular, spending time performing judo related drills and exercising reduces the amount of time spent in front of a tv screen.
Typically before major events, the commentators will give us their predictions of medallists one each weight category, and although judo is notorious for being unpredictable as any judoka can have his or her day, the predictions made by Sheldon come very very close. We did try to squeeze out predictions for the Olympics this year, but every democratically, given the current situation, this was his response, It was certainly worth a try! Next up on the IJF tour is the Grand Slam in Tel Aviv in February which everyone is very excited about, perhaps by the time the European Championships roll around in April, which will be held in Lisbon, Portugal, we may be able to welcome Sheldon back to the European continent. But only time will tell.
There will undoubtedly be repercussions as a result of the changed timetable. It will be essential to get the preparation right, choose the remaining events carefully in order to ensure form, fitness and preparedness. In these circumstances it would be extremely difficult predict winners.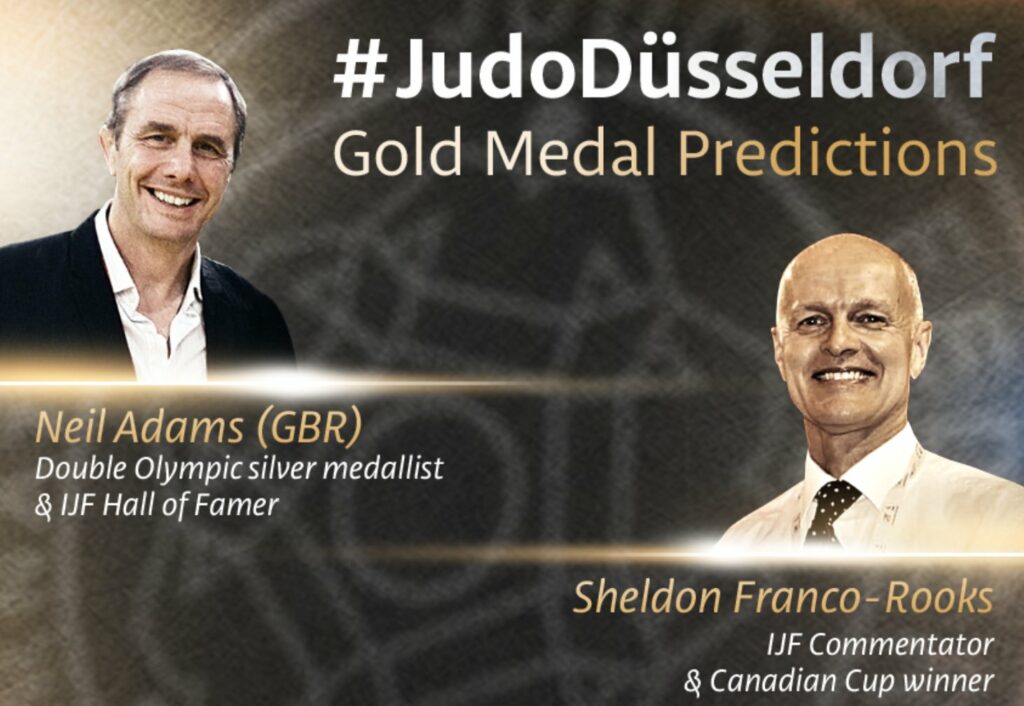 Author: Thea Cowen
---