The judo values are applied in our lives in many ways, for this man, courage played a huge role in his success within the sport. Without it, we might not know Wieslaw Blach as a European Champion, World medallist, President of the Polish Judo Federation or EJU Sports Director. We are thankful for his dedication to this sport and our Union.
Nowadays it is common for many judoka to tie their first belt at around five years-old, however in Opole, south-west Poland, Wieslaw wasn't to step on the tatami till he was 12 due the medical regulations set by the Ministry of Health. Suggested to by a friend, he attended Gwardia Opole judo club and fell in love instantly.
Wieslaw didn't realise it was 'written in the stars' as he was also a strong football player, founding his own team, successfully competing within his city and region.
I have to admit that for the first 4 years of training, I didn't have any success and I was close to giving up judo. I enjoyed going to training a lot, I made a lot of great friends, the atmosphere was great in the club but the frustration at not having any achievements was getting worse.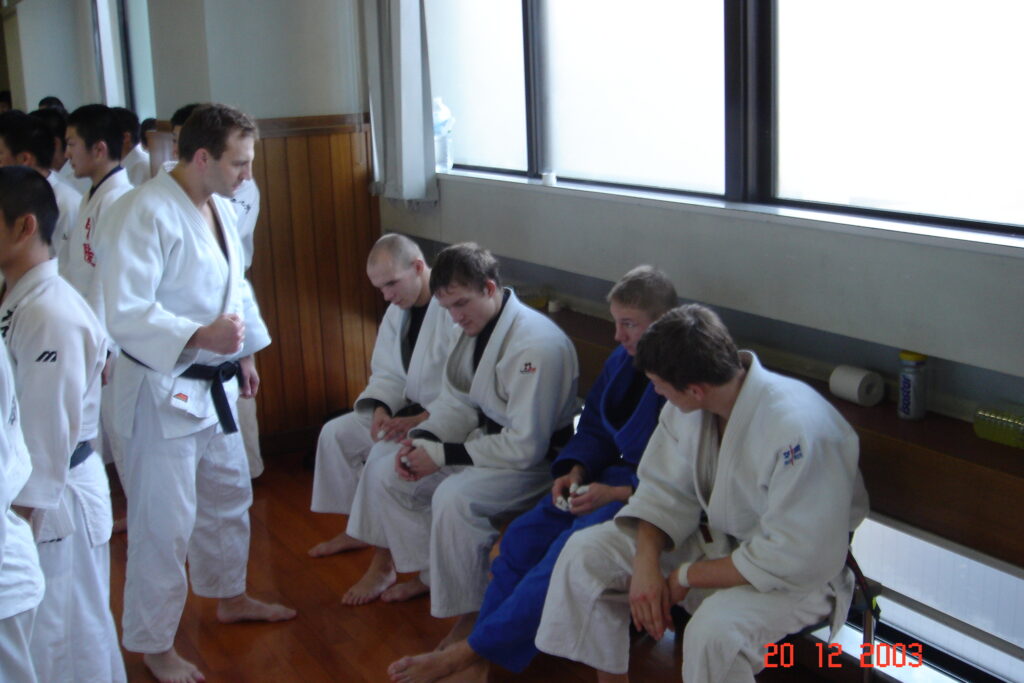 Judo is – of course – more than sport, and at this point in Wieslaw's career, his dedication was tested and he came out fighting, his courage to continue despite his feelings of disappointing his family outweighed the option of leaving it all behind. It wasn't an easy path, with a spinal injury inhibiting his ability to train, but yet again, he fought through it all.
My family, especially my mother, who always kept telling me that there will be more time for me and that I will finally start winning, helped me in my determination to stay in judo. In the end, this time came and at the age of 17 I won (unexpectedly, I was not a favourite, and no one was betting on me, not even my coaches) a silver medal – in the weight category up to 57 kg – in a prestigious tournament, in the Polish Youth Olympics in summer sports (Polish Youth Olympic Games). It was 1979. From that moment on, there was a turning point in my life and my professional career has gained an incredible, dizzying acceleration and pace.
Wieslaw became Polish Junior Champion two years running in the -65kg category and his first international success came afterwards, a third place in the Olympics of Youth of Socialist Countries, held in Berlin. He became known as the 'revelation of Polish judo' as he took the senior Polish title in the -71kg category, defeating Marian Talaj, Olympic bronze medallist and Edward Alksnin who took an Olympic fifth place in Moscow.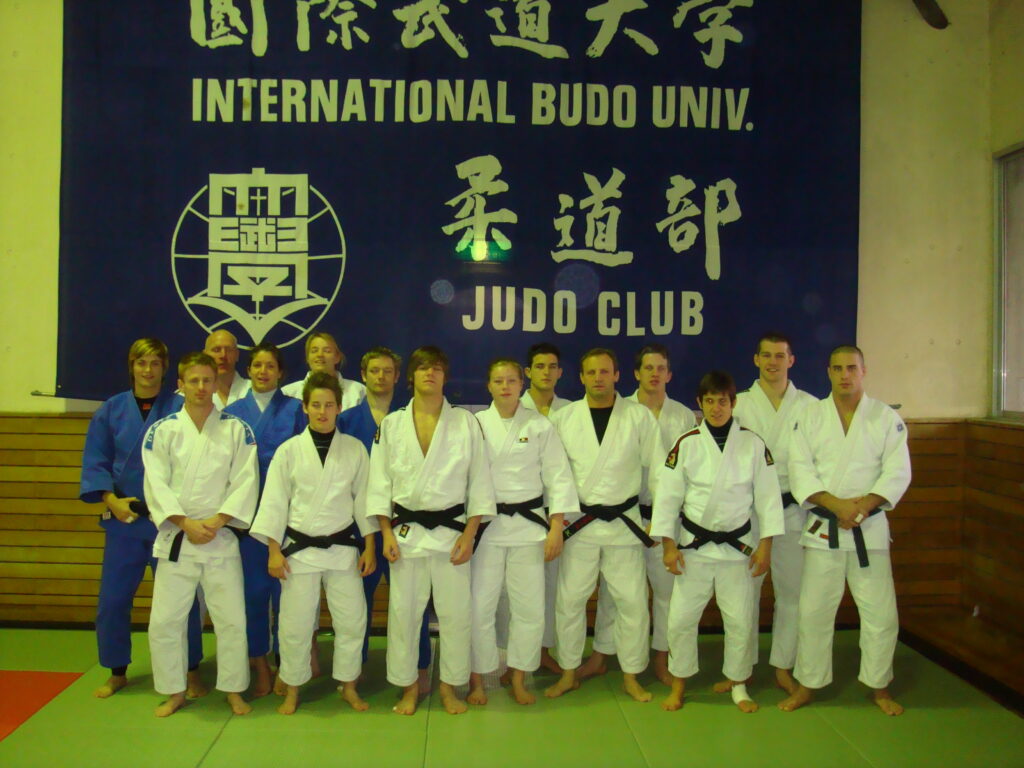 After appearing in Polish press, taking a silver medal in the Student World Championships and a 7th in the European Championships, Rostock, judo became his entire life.
At this point, I would like to tell all young athletes of this great sport and martial art not to break down after their first defeats and persevere in perfecting themselves by practicing judo because believe me, judo is really more than sport. I can say with full responsibility that judo teaches humility to live, respect for people, perseverance and strengthens the personality of a person.
His perseverance brought him great success, a World Championships bronze in Seoul, 1985, competing against the likes of Joaquin Ruiz (ESP), Ezio Gamba (ITA), Mike Swain (USA), Serge Dyot (FRA), all great players on the judo circuit.
Great athletes and people with whom I am friends and I have contact for so long. I won the European Championship in Paris (1987), this victory was and is all the more valuable to me because in the European cradle of judo (still in the P. Coubertain Hall) I won in the final against the French representative, Richard Melillo, we are great friends to this day. Later, I was on the podium of the European Championships twice (1986, 1990). The ones from 1986 (Belgrade / Yugoslavia) stuck in my mind in particular. Back then, I was very proud to share the podium with players such as Ezio Gamba, Bertalan Hajtos and Kerith Brown. In 2012, at the EJU Congress in Budapest, all four of us met and after 26 years we again took a photo together. It was an amazing experience for me personally.
It wasn't on the cards for Wieslaw to take an Olympic medal, missing out in Los Angeles due to the boycott, and placing 7th in Barcelona after losing out to Koga (JPN).
I fought Koga again earlier at the Jigoro Kano Cup in Tokyo in 1986 where I won a bronze medal and he won the event, I also lost to him there, but this time due to shido. But I'm at least satisfied that he never managed to throw me, and fighting him is quite a challenge (his opponents can confirm it). In my collection I have a medal from Good Will Games (Moscow 1986), which has always been a source of pride for me, because in this way I have little contribution to the stabilisation of the situation in international politics after two consecutive boycotts of the Olympic Games.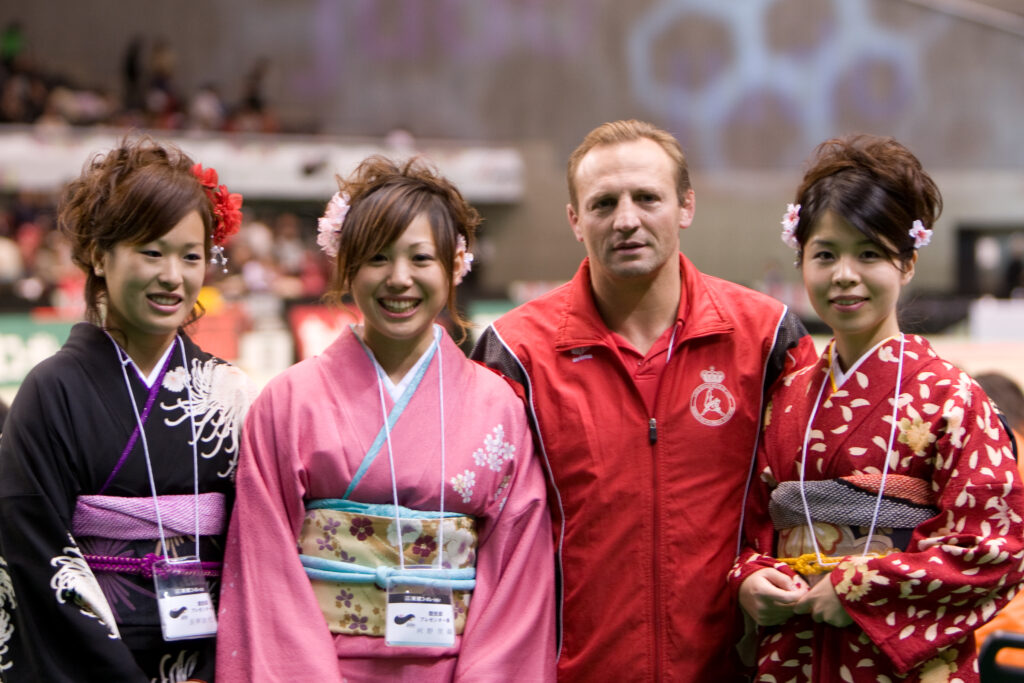 Having lifetime friendships with those he competed against is an attribute to the sport. In particular Wieslaw mentions Ezio Gamba and IJF Director of Education Mohammed Meridja for whom he has great respect for, for their knowledge and commitment to the development of judo.
Of course, no player can take full credit for their achievements, but to dedicate some of their accomplishments to the people who help them to arrive on the podium. For Wieslaw, this includes Polish coaches; Jerzy Dodzian, Zbigniew Zamęcki, Marek Rzepkiewicz and later coaches of the Polish national team: Marek Adam and Ryszard Zieniawa – who unfortunately passed last year. The latter had a huge impact on his sporting successes, and also a guide in life.
Also a member of the national team for ten years, he was helped by other Olympic and World medallists including; Janusz Pawlowski, Waldemar Legien, Wojciech Reszko, Andrzej Dziemianiuk, Andrzej Sadej, Pawel Nastula and Rafa Kubacki. It is unsurprising with such a strong group that results were achieved.
I can also modestly say that I contributed to the fact that Waldemar Legień became the Olympic champion [he adds jokingly with a smile]. First of all, in 1983 I won against Waldek twice: in the final of the Polish Championships and in the final of the World Cup in Warsaw in -71kg, which meant that he changed the weight category to -78kg, in which he won a gold medal in Seoul, and secondly, as he himself said in his book – "during the final fight in Seoul, I only heard prompts from my teammate Wieslaw." Of course, Legień owes himself his medals, but I think we were all very close to each other and supported each other.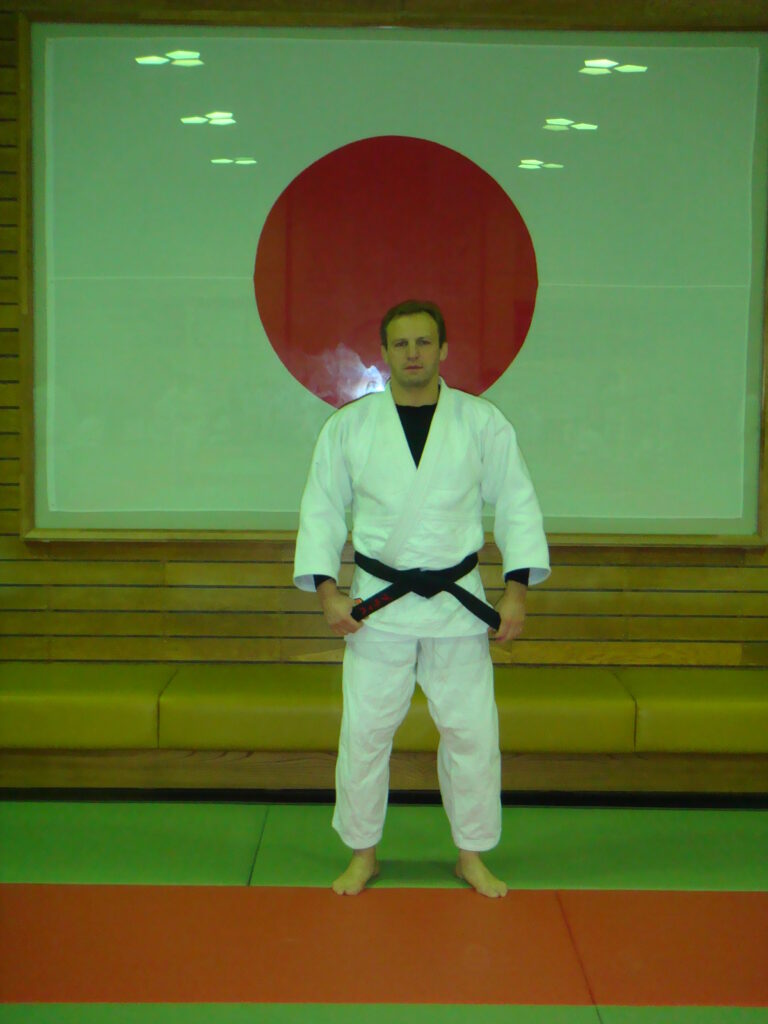 Following his Barcelona Olympic Games, Wieslaw transitioned from the Polish men's youth team to the women's within the first year, the latter he achieved many individual and team successes with. Most notable were; Aneta Szczepańska's Atlanta Olympic silver (-66kg), 1999 World Championship of Beata Maksymow (+72kg), 1995 World Championship bronze for Malgorzata Roszkowska (-48 kg) as well as gold medals of the European Championship by Maksymow (1997) and Ewa Larysa Krause (1994, -52kg), both ladies took 5th place in Olympic Games in Atlanta.
With a whirlwind career as the women's coach, between 2001 and 2004 he tried his coaching talents with the men. It seemed his abilities knew no limit. Medals in the World and European Championships under my lead were won by such players as; Robert Krawczyk (-81kg), Krzysztof Wiłkomirski (-73kg) and Janusz Wojnarowicz (+100kg).
I have to admit that being the coach of such a titled competitor as Pawel Nastula was a very serious challenge for me, more so because apart from being in the national team, he was also my friend (we started together in Olympic Games in Barcelona), we lived many times together in one room during training camps. But Nastula, apart from being a great player, is also an extraordinary figure and personality. He always carried out my coaching orders with great commitment, setting a good example for other younger players, which of course strengthened my authority and made my work easier.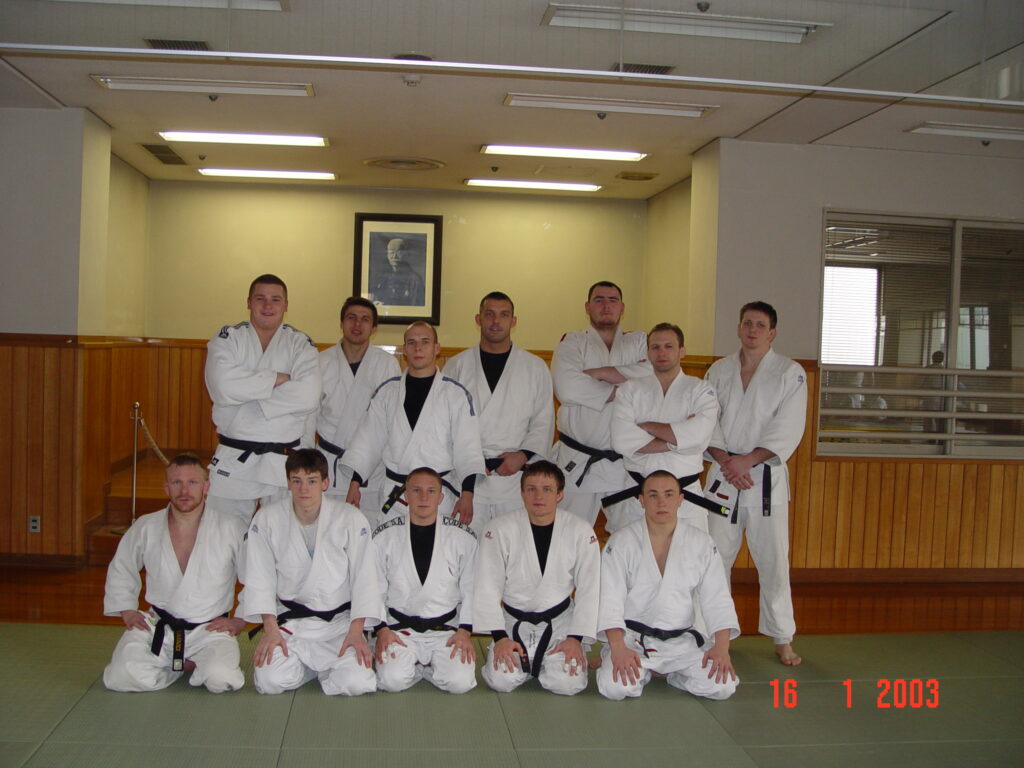 Following this he was even coach for the Vlaamse Judo Federatie-VJF in Belgium between 2006 and 2008, learning a great deal, coaching countless great athletes and considering himself a member of this judo family looks back fondly on this time.
Being a coach is much more demanding than being a player in my opinion. First of all, the judo coach has a huge responsibility. The competitor is responsible only for himself and the coach for everyone he prepares for the competition. In addition, the coach should be a model for his players in everyday life, which requires discipline and self-control from the coach. I was always more stressed being a coach than a player but of course I never let it show. I hope I have succeeded. Despite all the hardships associated with being a coach, I love this profession and I am proud to be a judo coach.
In 2009 till 2014, Wieslaw took the position of President of the Polish Judo Federation. There were high hopes for change, a return to the time of brilliant results and the aim was success in the London Olympic Games. Due to lack of funding as a result of the poorer results, this was a struggle but ended with a 5th and 7th place in London. Though the results weren't there for the team, in terms of organisation, Polish Judo was very active in terms of organisation.
In the period 2009-2014 we organised 15 World and European cups in all age categories and ECH Masters (2012) as well as the U23 European Championships (2014) for which we received the EJU award for the best event of 2014. In 2012, the Polish competitor – Damian Szwarnowiecki was recognized by EJU for the best young player of the year in Europe. These were undoubtedly our organisational and sports successes. Of course, it can be said that, I have fulfilled the 'dream' going from the player, through the coach to the Federation President. Performing the function of the President was a difficult experience for me, but very fruitful and informative.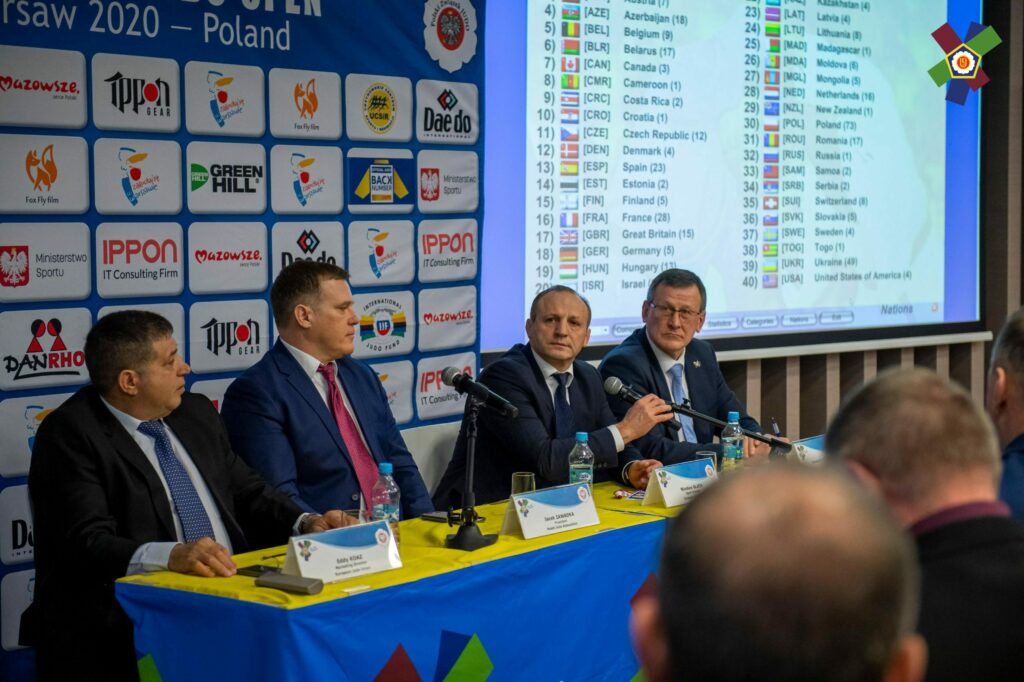 When asking how the sport had an impact on his life, he rightly explained,
It must be clearly said that judo did not affect but took over my life. Because apart from me, my son Lukasz (-81kg), brother Tomasz (with whom I fought twice in the final of the Polish championship, the result of the competition 1: 1) and my daughter-in-law Agata Ozdoba-Blach are related to judo. You could say judo has given me everything. Position in society, profession and provided financial security. I am a PhD at the University of Physical Culture where I teach students judo and future coaches. It has contributed to the fact that I can walk through life more easily and properly. It has taught me humility, respect for people and, above all, made me a valuable person today. In addition, thanks to judo I have visited many countries of the world and met many wonderful, valuable people from whom I learned a lot.
Aside from his multiple commitments to the Polish Judo Federation and his coaching role in Belgium, Wieslaw is also part of the wider team of EJU as Sports Director.
I have been Sports Director since 2017, previously I was the Sports Commissioner from 2013. I prepare statistics and reports from Olympic and European camps and also give opinions on applications from national federations for financial support for the participation of players in these camps. This is a very responsible function because I can say that I am indirectly responsible for preparing European players for the World Championships and Olympic Games. I try to bring tangible results in the form of medals at World Championships and I hope that it is well appreciated by the President and the EJU authorities. I am happy that European athletes achieve sports successes, such as in the last World Championship in Tokyo, where players from the NF-members of the EJU dominated the competition winning the most gold medals. For me personally, it is a reason to be proud that I am a representative of such an efficiently functioning continental federation.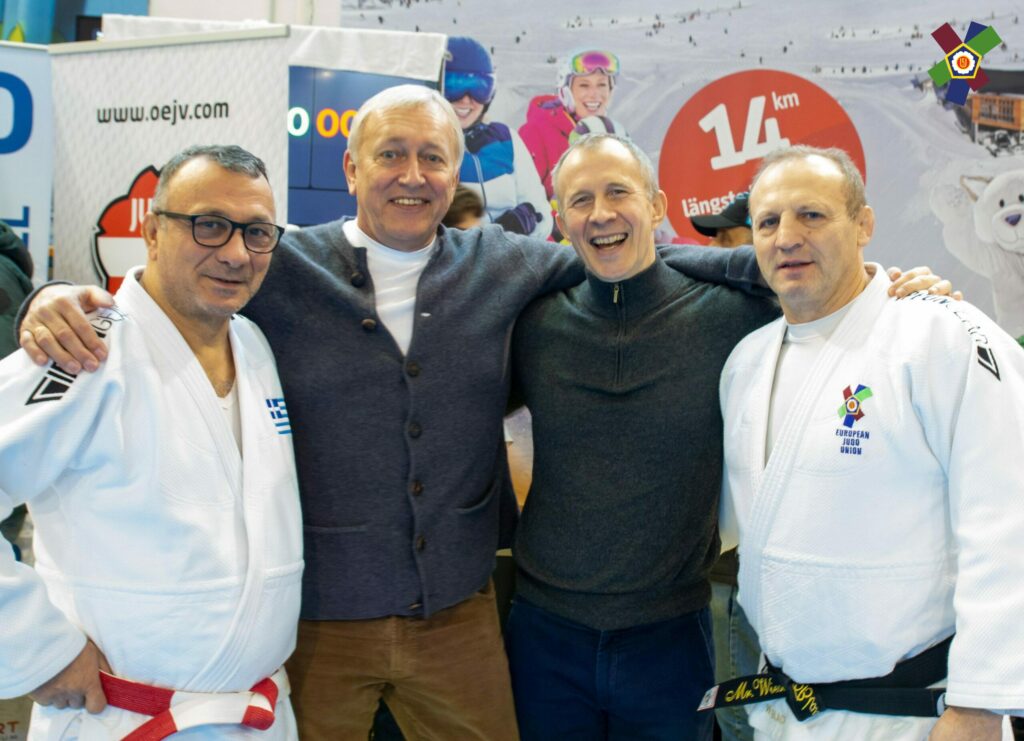 Since Wieslaw began his judo journey as a twelve year-old, the sport has developed in such a way, the organisation aspect is almost completely changed.
Awards for places in tournaments, high organizational level of all events from the IJF and EJU calendar prove that judo has made a huge progress, which is also noticed by other sports organizations in the world. The IOC limits the number of athletes competing in many sports, while the mixed team judo has been included in the OG program in Tokyo. This certainly proves the high position of our sport in the international Olympic movement. Under the rule of President M. Vizer in the world and President S. Soloveychik in Europe, judo hit a milestone in the 21st century. I know that many sports disciplines follow our example and we are an unrivaled model for them. As members of a great judo family, we can be proud of it and we can be confident about the future of our sport.
Judoka
Author: Thea Cowen
---