Following the official technical draw for the World Judo Championships 2019, assigning 841 athletes from 147 countries to their pools, a press conference was held with both the IJF President, Mr Marius Vizer and AJJF President, Mr Yamashita Yasuhiro. Accompanying the presidents were five of the athletes competing in Tokyo over the next eight days.
From Japan we had current World Champion in the +78kg category, Asahina Sarah who will be aiming to retain her title, along with Hashimoto Soichi in the -73kg category. Though the latter won't compete in the individual competition, the 2018 World silver medallist will be part of the Japanese team on the final day.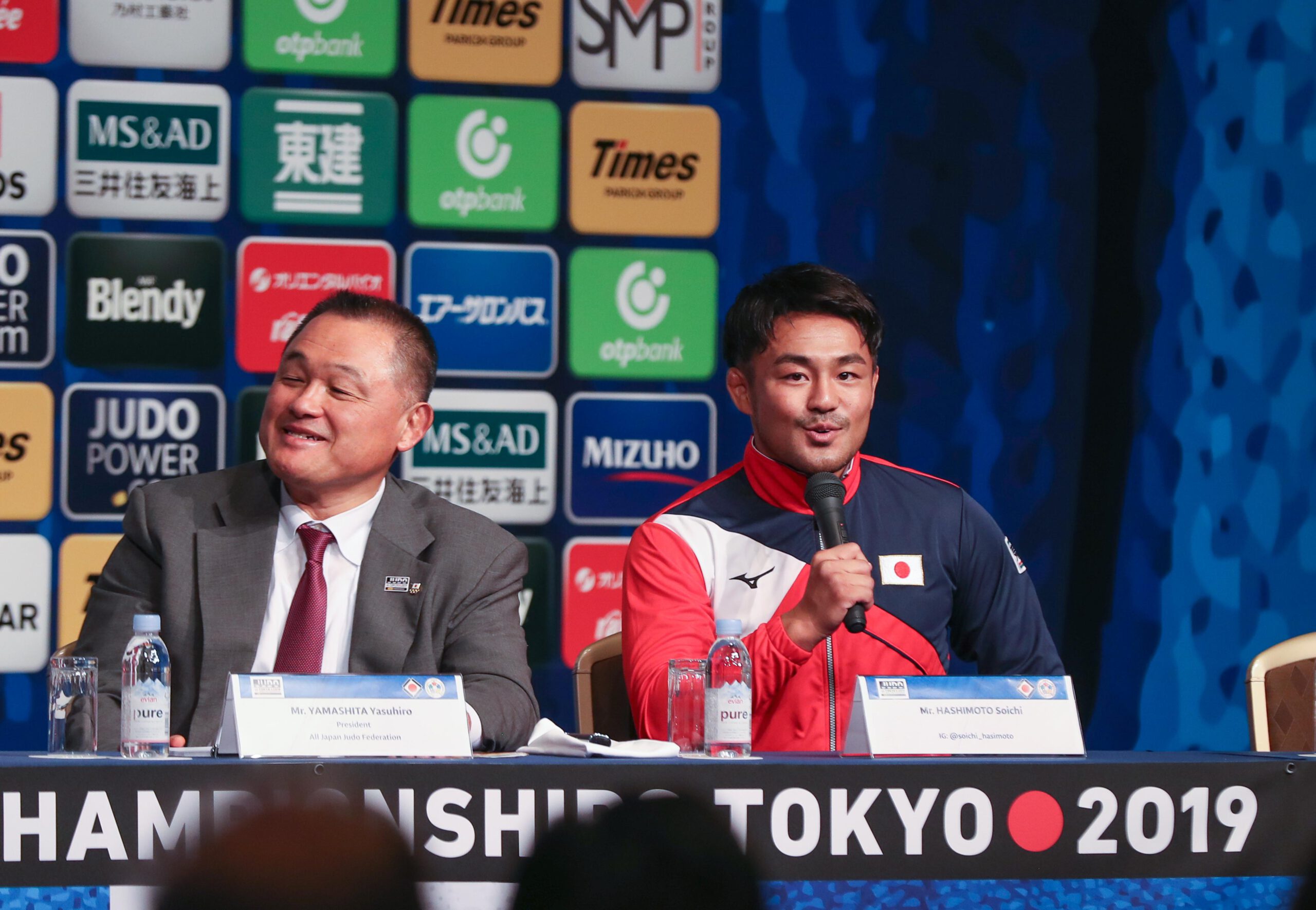 Mr Yamashita initiated the press conference by addressing the room,
To all the people in the media circles and around the world, welcome to Japan, and also my sincere appreciation to the athletes participating in this press conference.

Three years ago it was decided that the World Judo Championships was to be held here in Tokyo, we have been preparing ever since to make this event very successful. The Nippon Budokan was actually purpose built for judo in the 1964 Olympic Games, and has since been the home for judo.

The 2020 Tokyo Olympic Games will be held there and has a very unique and special atmosphere, it is there that the best judokas will perform and have passionate and exciting fights.

It is difficult to predict the medals for Japan, two years ago and in the latest World Judo Championships, the Japanese won a great number of medals. The players now have a closer level of capabilities, the global level rises year by year so all categories will demonstrate a high standard.

To close, this World Judo Championships in Tokyo will be very memorable for the athletes and for you.
When asked how it felt to have the Word Judo Championships in Japan, Vizer answered,
Always, for the judo family, it is a great occasion to come back to Japan, this is going to be a highlight of the cycle and will bring great challenges to the athletes. It is a very important Championships, only one year before the Olympic Games but this is the best event to prepare, and I am convinced that the conclusion of the event will confirm just that.
Each of the athletes were addressed and asked how it felt to be competing in Japan, and whether there was added pressure on the Japanese. Three-time World Champion, Clarisse Agbegnenou took to the microphone first,
For me to fight in Japan it is important because it is the country of judo. I have three medals but to take my fourth here would be good for me and for the future. It is great to be invited here to the press conference and to meet so many more people that ordinarily I wouldn't get the chance to see.
The -100kg #1 seed, Varlam Liparteliani was up next,
You know when you fight in Japan, it is a good feeling, judo was born here and if you win any medal it feels like a gold here. The people here love judo and when you get a good result here you have a good feeling in your heart. I have three World Championship senior silver medals and so I know that you can make some plan but that doesn't always worlk. Judo is a different sport, my dream and goal is gold.
Fabio Basile echoed these thoughts,
I am very happy to fight here in Tokyo. Japan is the best nation for education of the world, it is so different here, to live and train here, I hope that I will do well, Italy have never won the world gold. I hope I will be the first but we will see!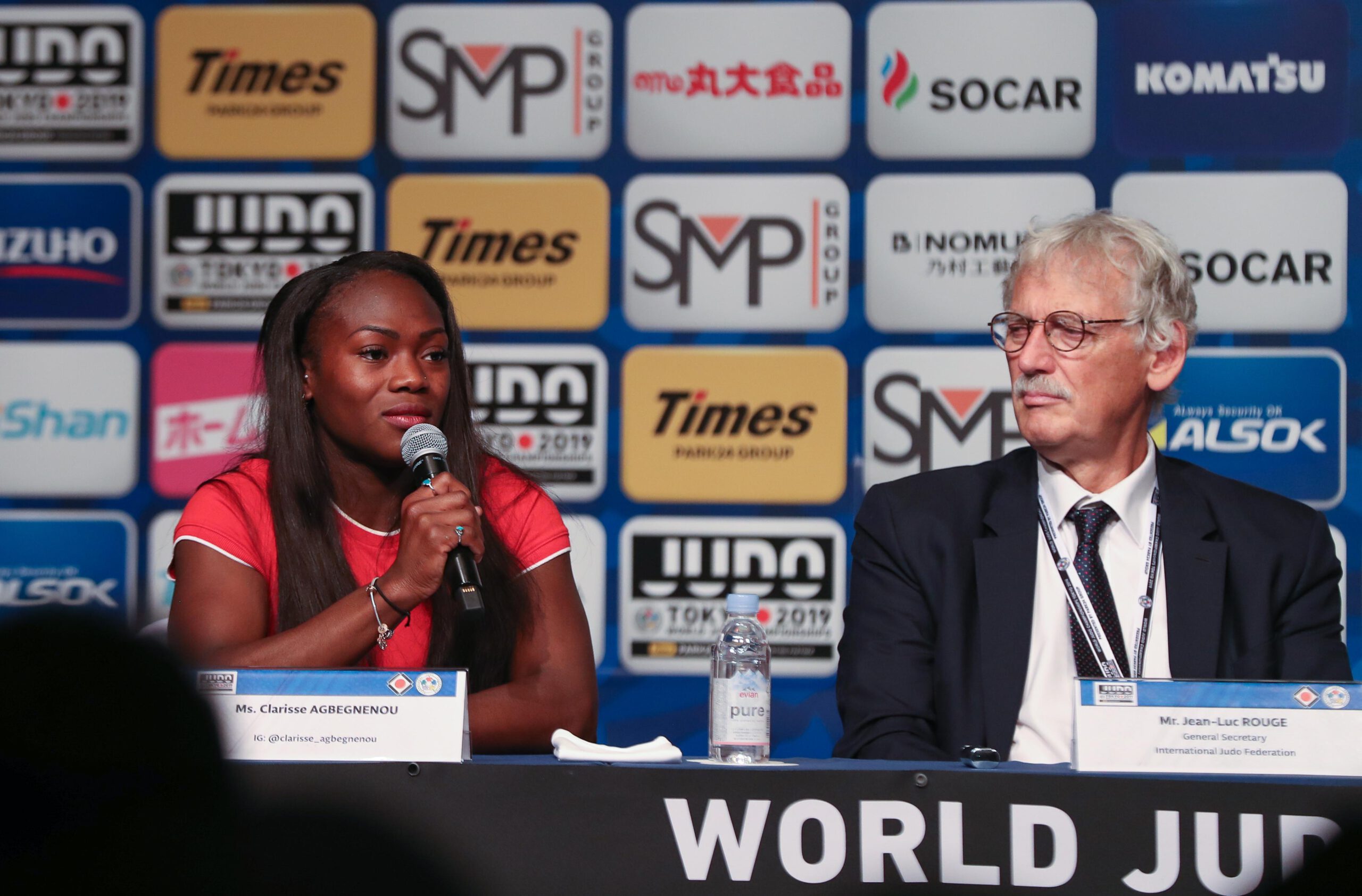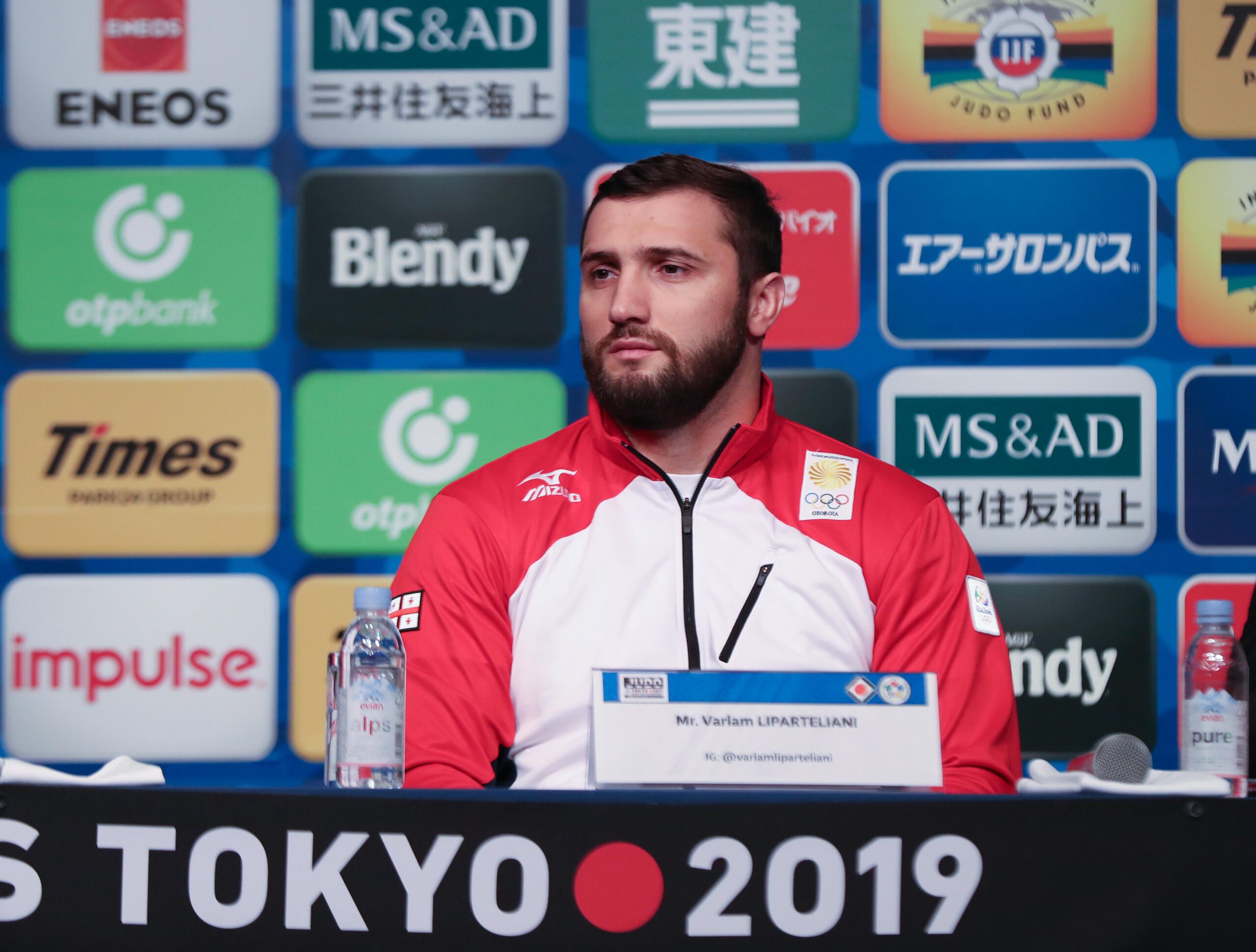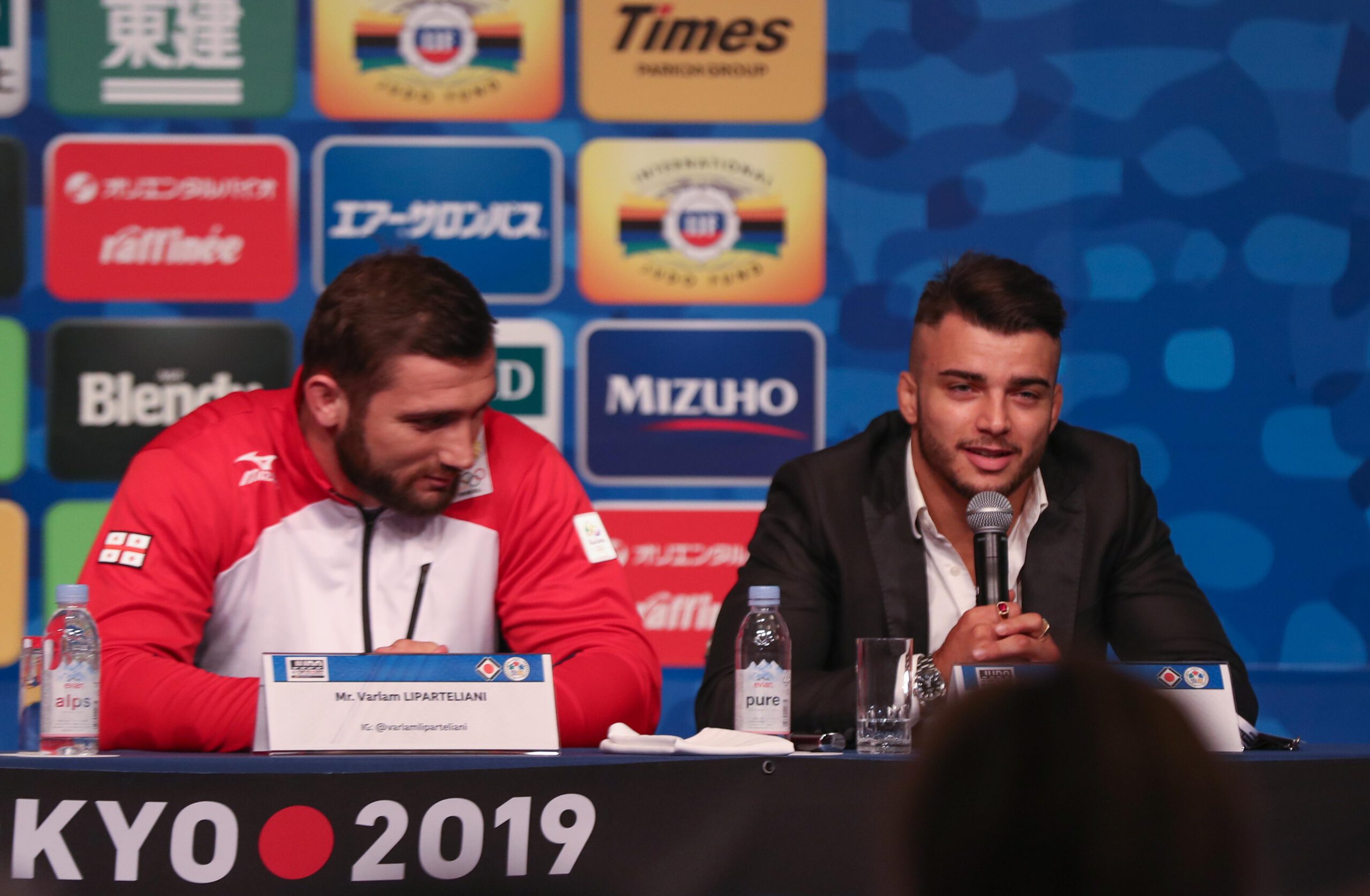 Though Hashimoto won't find himself up against Fabio in the individual contests, he is still proud to represent,
First of all I am very happy this is happening in japan. I will look forward to compete in the team competition and make them to the best of my abilities and contribute to our team performance.
Finally, Asahina Sarah led the final words,
Thank you for coming here today to this press conference. I am honoured to be here. I am very excited as Tokyo is my home town and I'm very excited to be fighting here. It is a great opportunity before 2020 Olympic Games and so I will do my very best in my upcoming fights.

The athletes will now leave to prepare for their respective competition days and the much anticipated Championships will convene tomorrow.
Judoka
Author: Thea Cowen
---