It was the perfecting opening for the Junior European Judo Championships 2023 in The Hague, Netherlands as Merve AZAK (TUR) defended her title in the -48kg category.
Last year was very difficult for Azak who went head to head with a team mate to take junior gold in Prague last year, but today was a much more cheerful win for the Turkish athlete. Though she was off to a slow start today, it wasn't such a wonder as she took on the U23 European silver medallist, Konul ALIYEVA (AZE). The golden score contest was tough but she prevailed and then sailed through her following rounds, the semi final lasting less than 30 seconds with a tight kata guruma.
Meeting her in the final was Sofia MAZZOLA (ITA), her day had been quite the opposite, winning all of her contests based on penalties. However she gave Azak a good run in the final, but eventually fell to the Turkish judoka's te waza reaction as the end of the contest loomed, which transitioned in to osae komi for the win.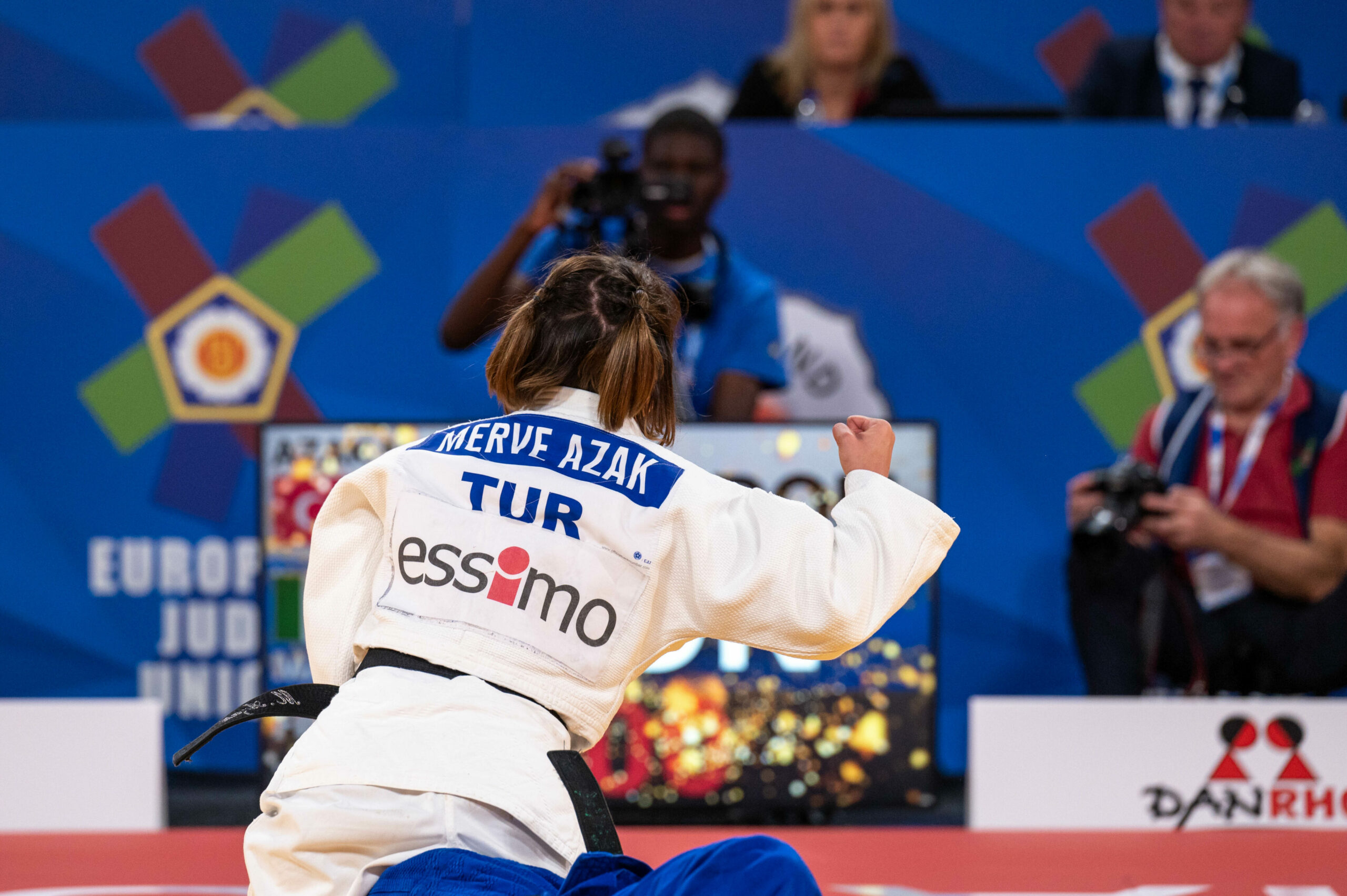 In the -60kg category we had two former cadet European champions; Yehonatan VEKSLER (ISR) and Nizami IMRANOV (AZE) battle it out to see who would continue their continental title collection. Both athletes have dynamic, ballistic technique, which the spectators were all waiting for, as were they. This meant it was a slightly slow start, both wary of one another's abilities, and not wanting to throw away the contest. It took three minutes for the first score to appear from Imranov, a waza ari from a technique he had been using throughout the day, entering as if looking for kata guruma, but instead throwing with a sumi gaeshi movement. This was enough to secure his junior title as Veksler simply didn't have an answer in this contest.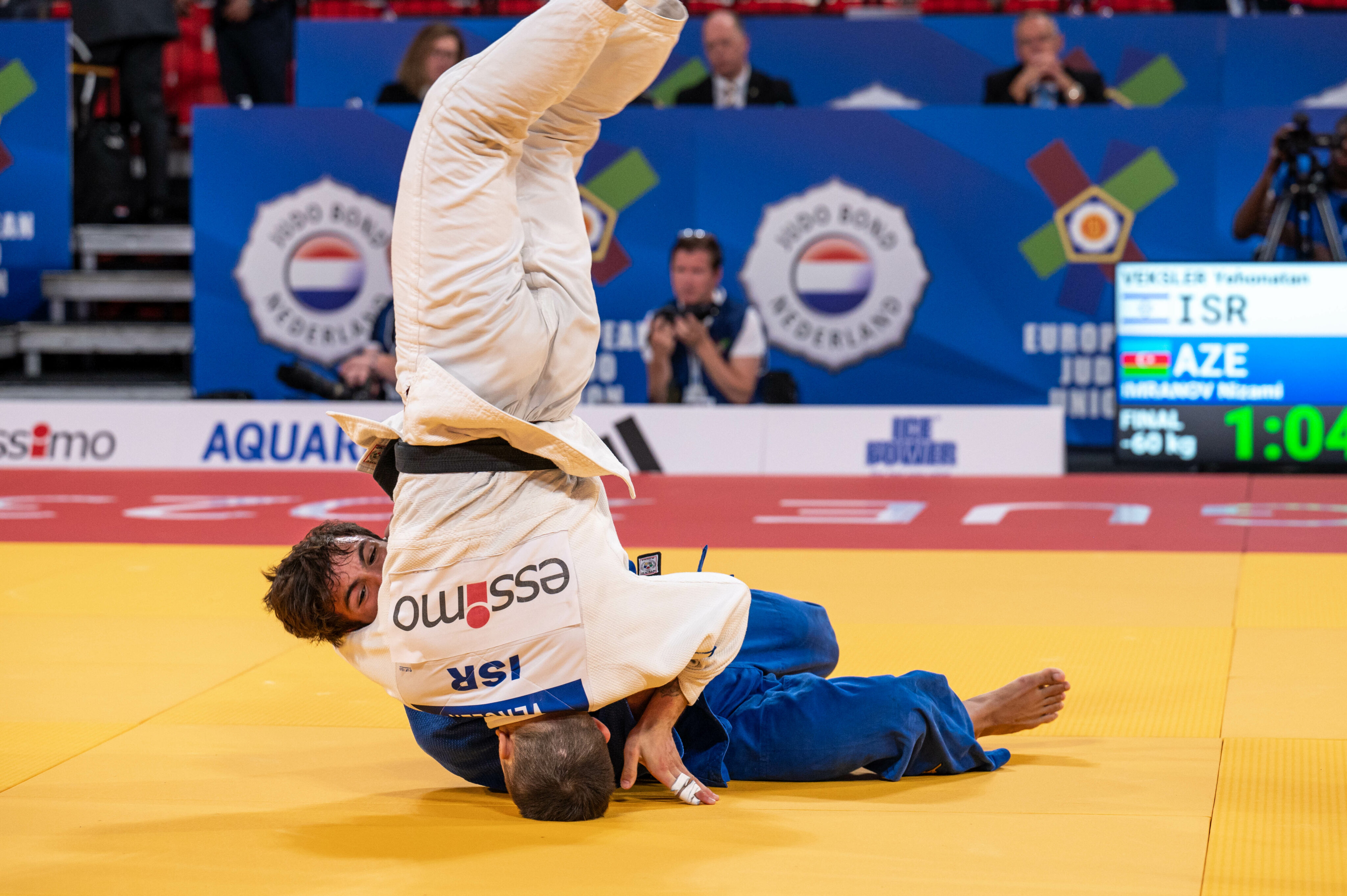 For both Giulia CARNA (ITA) and Ariane TORO SOLER (ESP), the -52kg finalists, this would be their first continental title. Both have two silver medals in majors in the European Youth Olympic Festival, cadet, junior and U23 European championships, but never a gold. Carna is the current junior world champion, as well as a grand slam silver medallist, but these achievements didn't have an affect on the contest as there was no way of telling which way it would go. Unfortunately, it was somewhat anticlimactic both athletes as Toro Soler was eliminated due to a head diving infringement. It may not have been how Carna wanted to take the title, but the current junior world champion can now add a European gold to her collection.
"I am very grateful for this medal, and I so happy, my coach and training partner are here and celebrating with me after the fight."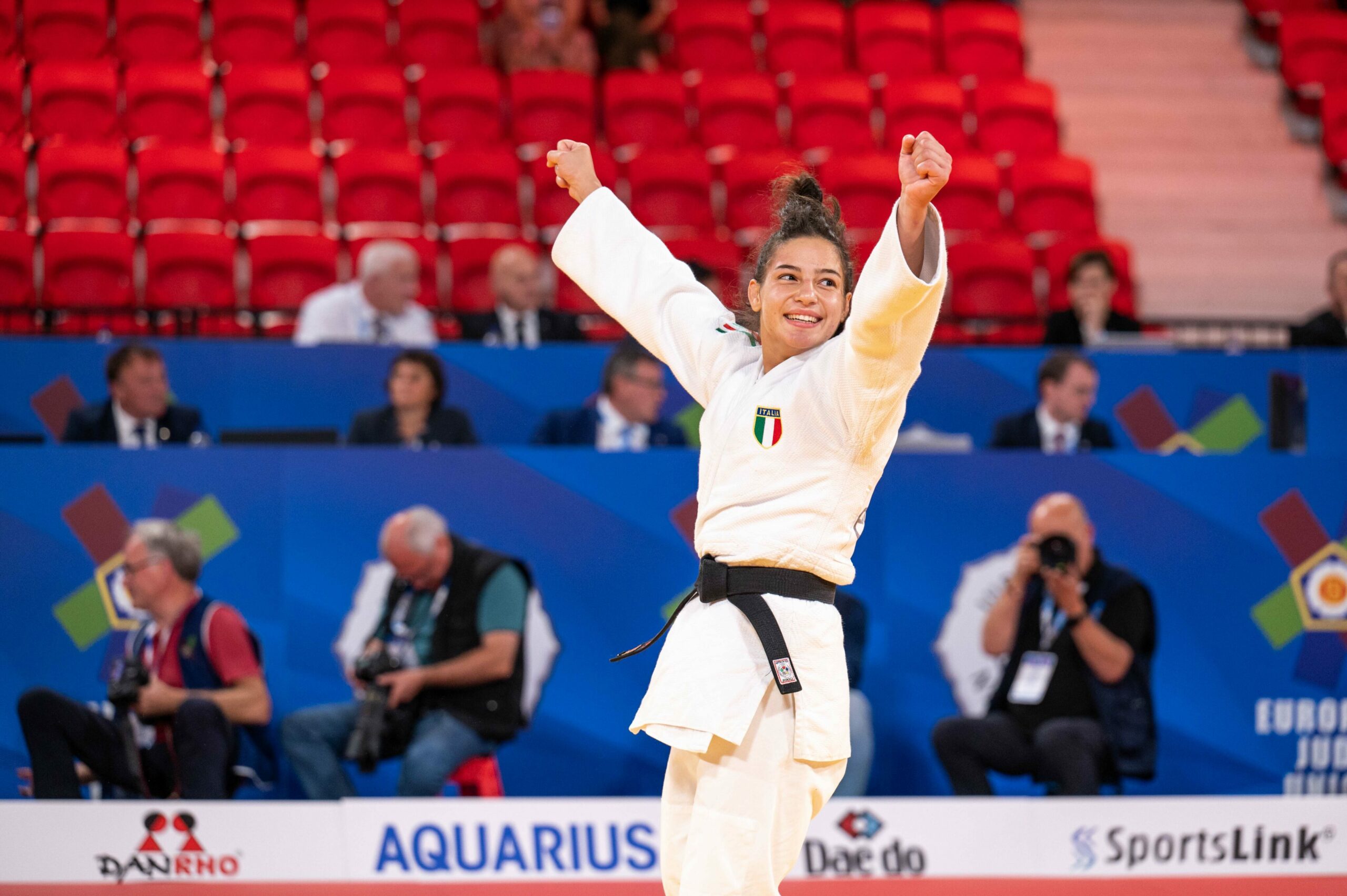 As for the -66kg category, it was a great surprise as both finalists were unseeded and had fought through the leading pack. Aydin RZAYEV (AZE) and Tengo ZIRAKASHVILI (GEO) were set to give us a fast-paced final with huge potential for a spectacular ippon, but it was a very rocky start for the Georgian athlete who picked up two shidos in only 15 seconds as the contest began. Thankfully for Zirakashvili he kept his cool and though Rzayev was putting in some great attacks, eventually the Georgian judoka decided to go, as he said 'full Georgian' and executed the 'Khabareli', with the closest related technique being utsuri goshi, for a colossal ippon and the junior European title.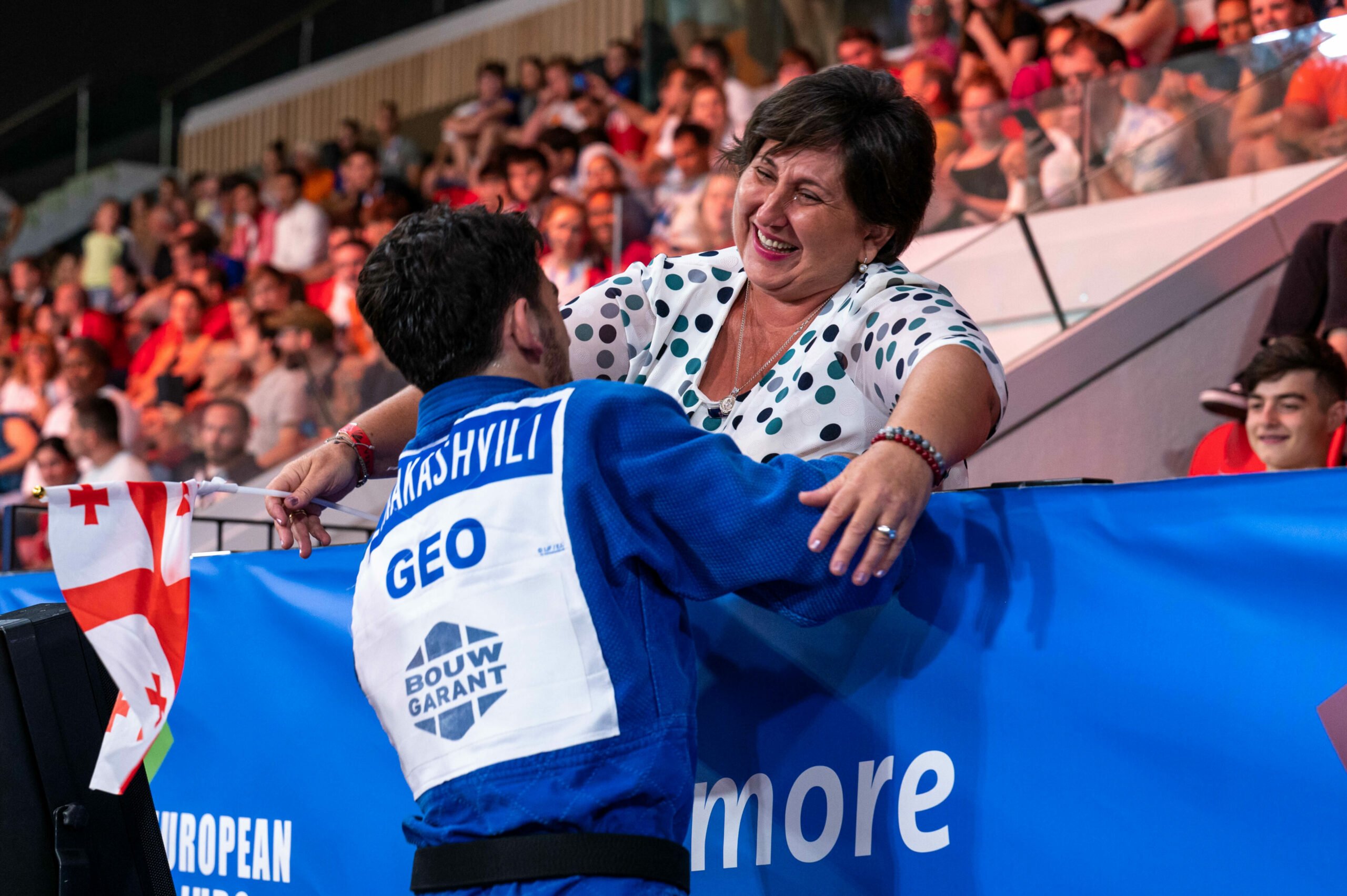 Finally, we had top seed Veronica TONIOLO (ITA), now a regular on the IJF World Tour and collecting medals, as well as qualification points for the Paris 2024 Olympic Games. She came up against the 2022 -52kg junior European champion Pihla SALONEN (FIN). Toniolo stated that her final opponent has an incredible strength, unusual even for the top judoka in her weight category, which meant she really had to think about her contest. In the end it was a great contest, finishing in golden score with a nicely set up sumi gaeshi from Toniolo.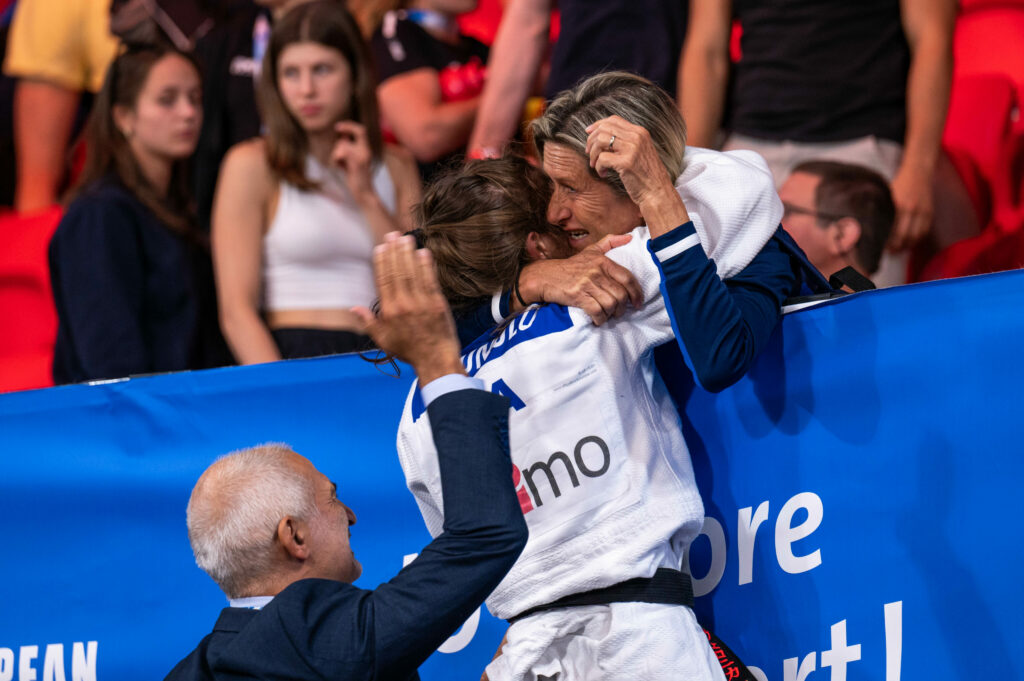 Already with a cadet European and world title, this is Toniolo's last year where she can take the junior accolades and is off to a great start. Next up will be the Junior World Championships in Odivelas, Portugal where she will get her chance. A very special aspect of Toniolo's achievements is that she does is alongside her parents, with Raffaele in her chair.
Day two of the Junior European Judo Championships will see the 63kg, -70kg, -73kg and -81kg and will kick start at 10:30 local time in JudoTV.com.
Judoka
Author: Thea Cowen
---