As the quest for point scoring continues, we are ready to welcome over 300 athletes to the European Open in Tallinn, Estonia on the 12th and 13th of October. Some athletes will have their sights set on the Olympic Games in Tokyo next year, whereas we can also see those coming back on the scene following injury and even some younger players pushing their way on to the senior circuit, preparing themselves for the 2024 cycle. 
Among the big name entrants is Grigori MINASKIN in the -100kg category and will be the favourite to win the category on home soil. The 28 year-old came up very traditionally as a successful cadet and junior athlete, taking medals at major tournaments before stepping up as a senior. In 2016, MINASKIN took a senior European Championship bronze in Kazan and has since worked his way to many medal contests, narrowly missing out in the Paris and Tokyo Grand Slam events, but there was a change in the tides this year as he took his first IJF World Tour medals in the Budapest and Tel Aviv Grand Prix events, a silver and bronze respectively.
With this European Open event right on his door step, he will appear in front of his home crowd and has the potential to deliver an explosive performance and a gold medal for Estonia.

The Kalev Sports Hall will be delighted to welcome their spectators and be able to put on a high performance event with big names on the roster, many of whom competed in the Luxembourg European Open only two weeks ago, looking to further their collection.
The GNETO sisters, Astride and Priscilla, took gold in the the -52kg and -57kg weight categories in Luxembourg but could be challenged this time around as they quickly went on to compete in the Brasilia Grand Slam which only concluded yesterday, offering little recovery time. The French team have a strong entry, and going by the Luxembourg results, could be topping the medal tally once again.
Cedric REVOL will return in the -60kg category to attain another gold medal. REVOL has a series of Grand Prix and Grand Slam medals to his name, and will simply be looking to add points this time around before his next endeavour. Despite announcing his retirement in 2017, Loic KORVAL, like many others before him have found it just too difficult to step away from competition and has returned this year. The European Champion and World bronze medallist will be competing in his original weight category, -66kg, along with five of his team mates, the strength in the category quite immense. Kevin AZEMA took gold in this category two weeks ago and will be the one to beat on the first day of competition.
Julie WEILL DIT MOREY (FRA) took the silver in Luxembourg to her team mate, Marine LHENRY, who isn't competing this weekend, perhaps giving the opportunity of a gold to WEILL DIT MOREY this time in the -48kg category. Interestingly, the Russian team weren't present but in Estonia, Elizaveta STEPANOVA, who took the gold in the Sarajevo European Cup this year will be battling for the title.
The -52kg category will see Tashkent Grand Prix bronze medallist Joana DIOGO (POR) take on Astride GNETO along with IJF World Tour regular, Anja STANGAR (SLO). The -57kg weight will be equally as exciting to spectate with feisty contender, Wilsa GOMES (POR) stepping up, as well as the up and coming dynamite that is Sarah Leonie CYSIQUE of France. CYSIQUE has proven herself an exciting and bold athlete on the tatami, unfortunately losing out to the Olympic Champion, Rafaela SILVA (BRA) in the bronze fight in the World Championships this year, only to help Team France to a silver medal at the same event, defeating YOSHIDA Tsukasa in her draw.

It is clear the Dutch have come to rival the French team this week, with three capable medallists in the -73kg, including Sam VAN T WESTENDE, Roy SCHIPPER and Yannick VAN DER KOLK. However they will face Grand Prix and Grand Slam medallist, Pierre DUPRAT (FRA) as well as up and coming Great Britain athlete, Eric HAM. The 22 year-old took part in his first World Championships in Tokyo and demonstrated his abilities to perform when the expectations were removed, though with 50 athletes in this category, it will not be an easy road for any of the athletes.
Returning Luxembourg medallists, Nadja BAZYNSKI (GER) and Manon DEKETER (FRA) may have to work a little harder in the -63kg category this time to swipe those medals as 2019 Marrakech and Tbilisi Grand Prix medallist, Geke VAN DEN BERG (NED) will be trying her hand at taking the gold in Tallinn, as will her team mate, Larissa VAN KREVEL. The latter has returned this year to take medals in European Cup and Open events following a long break due to injury. The same goes for Great Britain athlete, Lubjana PIOVESANA, a recent surgery causing a minor setback, though this could be a positive return for the British U23 European Champion who had a good start to 2019 with a Grand Prix bronze in Marrakech, defeating both BAZYNSKI and DEKETER, as well as a solid fifth place in the Dusseldorf Grand Slam with a notable win against the current Olympic Champion, Tina TRSTENJAK (SLO).
The -81kg category could offer up similar results to Luxembourg, with all four of the medallists reuniting; Alpha Oumar DJALO, Jonathan ALLARDON, Nicolas CHILARD, all of France, and finally Stuart McWATT (GBR). Timo CAVELIUS (GER) could shake things up, the Tbilisi Grand Prix silver medallist has come up against McWATT, with relatively even footing, but has yet to face the other three which will make for an interesting watch.
The Dutch are certainly looking for success, but even more so in the -70kg category. With three athletes and none short of accolades, it will be interesting to see how the other athletes deal with the experience and strength of the 2019 European silver medallist, Sanne VAN DIJKE, the 21 year-old, Hilde JAGER, who took her first IJF World Tour medal this year in the Tashkent Grand Prix and Margit DE VOOGD who, also at 21 years old, has taken medals at both World and European junior level, marking her rise to senior in the European Cup in Dubrovnik this year with a gold medal.
Aurelien DIESSE is competing once again in the -90kg category and though the 2017 Junior European Champion hasn't quite made his mark on the senior circuit in terms of medals, he has shown that he can be successful against the best, notably in a remarkable 10-minute contest in the Baku World Championships, defeating Nemanja MAJDOV in an epic battle. If he can bring that will power to Talliinn, he can put up a good fight against Ekaterinburg silver medallist, Yahor VARAPAYEU (BLR) and his team mate, Minsk European Open gold medallist, Viktar KLIAVUSAU.
As with most of the categories, the European Open regulars will return in Tallinn, the -78kg Luxembourg medallists will include Teresa ZENKER (GER) and Valeria FERRARI (ITA). With additions, including The Hague Grand Prix bronze medallist, Ilona LUCASSEN (NED) and Junior World bronze medallist, Shelley LUDFORD (GBR). Both athletes fought in the Glasgow European Open and faced each other in the final, this could be the opportunity for a rematch and for the Celje European Cup gold medallist, LUDFORD, to even the score.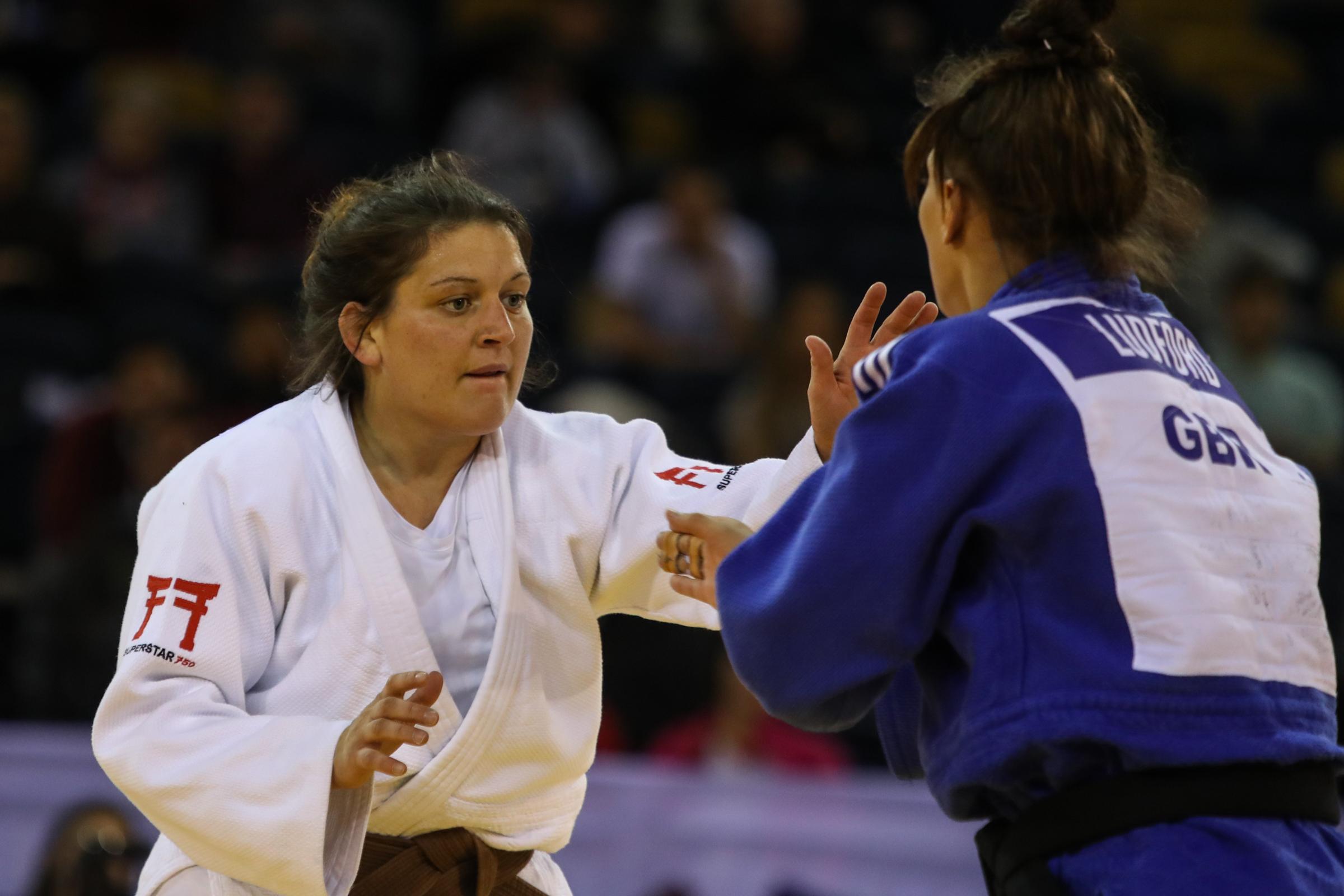 The Dutch keep on delivering, this time with Tessie SALVEKOULS in the +78kg category. The Ekaterinburg Grand Slam gold medallist and 2018 European Championship bronze medallist will be one to watch. Though her performances this year haven't been her best, perhaps regrouping in a European Open is what she needs before stepping back on the IJF World Tour. On her heels is Lucia TANGORRE (ITA), an athlete with 15 years of experience.
There is an array of talent in the +100kg, Maciej SARNACKI (POL) with an impressive eight IJF World Tour medals, the most recent, The Hague Grand Prix 2018 bronze where he beat Jur SPIJKERS (NED), also fighting on the second day of the Tallinn European Open. The Dutch team have a stronghold in the senior +100kg category, with experienced athletes including Roy MEYER and Henk GROL at the helm and adding to the growing list is youngster, SPIJKERS. Already with a number of European Cup and Open medals, the 22 year-old also took a bronze in the Tbilisi Grand Prix, a tough tournament for the heavyweight men as they face a solid Georgian team.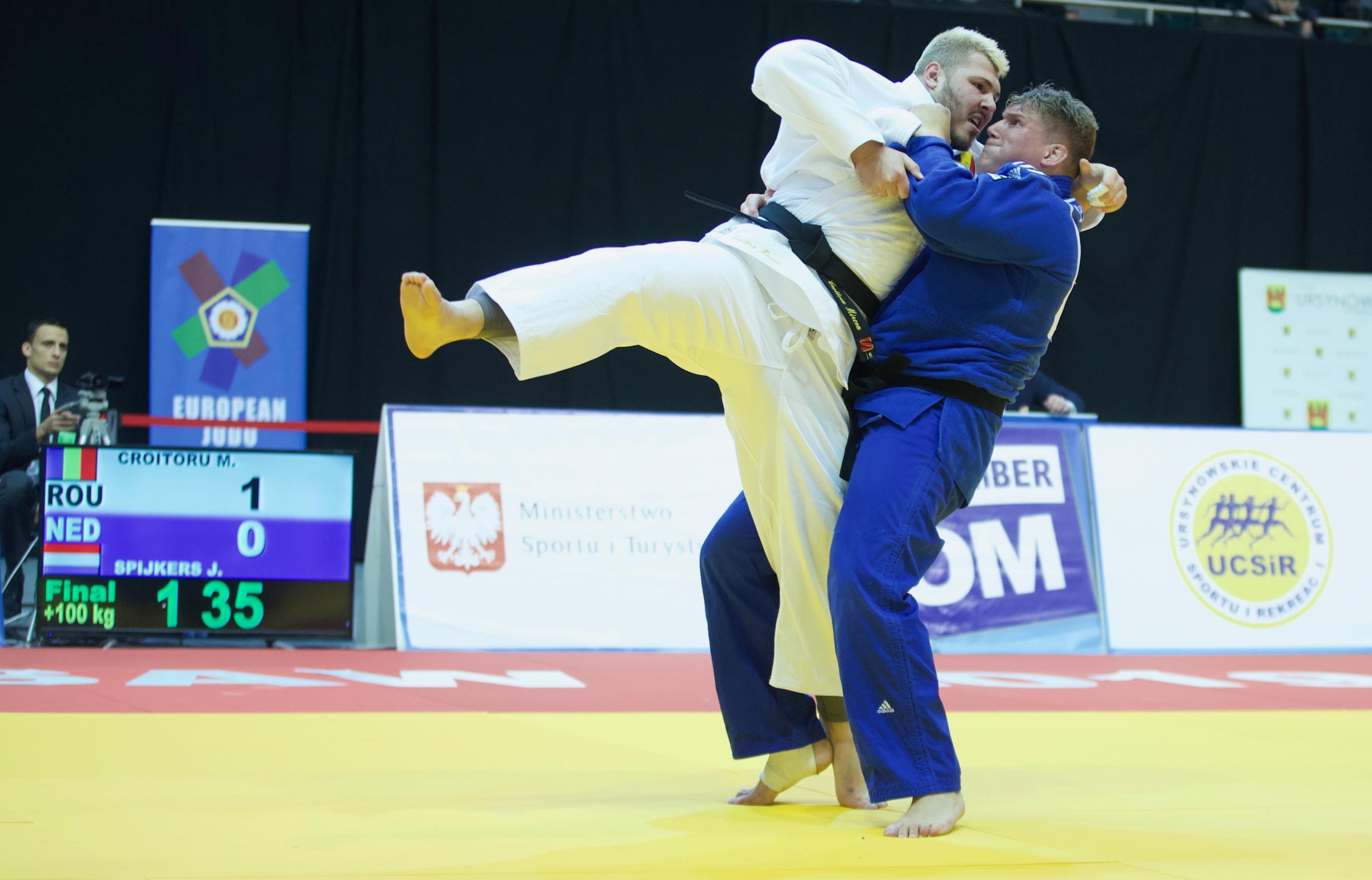 The live draw will commence at 20:00 local time on Friday the 11th of October and can be followed at www.eju.net.
Judoka
---