The 7th Junior European Cup of the year in the upcoming weekend in Graz is by far the number one – in quantity and quality. A total of 517 judoka from 37 countries are expected to compete, featuring four current world ranking leaders and including starters from Brazil (13), Canada (19), Japan (15) and the USA (2).
For us it's a huge honour to have that many starters – especially as it will be our first international judo competition since the European Open in Oberwart in February 2020. Graz is really looking forward to host the tournament. We have been quite successful on junior level this year with four wins, nine medals and 129 top-7-rankings. 18-year-old Marcus AUER, a Graz native, has won already twice. This is something Judo Austria does not experience too often,
confirms headcoach Yvonne BÖNISCH, a former Olympic gold medal winner.
She will be heading to Tbilisi, Georgia, for the Grand Slam, returning to Graz for the training camp from Monday until Wednesday. Austrian Olympic medal winners Michaela POLLERES (-70kg) and Shamil BORCHASHVILI (-81kg) will be joining her too.
Local hero Auer (-60kg) turned professional one year ago. He is ranked number three in this tournament.
I moved to Linz last summer in order to be able to train with the national team and join the top sports division in the Austrian army. I am working with Yvonne and her coaching staff twice a day. This includes mental training as well. I used to be really nervous before tournaments. I have learned to stay more focused without pushing myself under pressure too much.
Facts & Figures:
Apart from the 517 judoka from 37 countries, a total of 160 coaches and officials as well as 21 referees (from 10 countries) and 70 volunteers will be expected in the Graz Sportpark in the upcoming weekend. For comparison: The European Junior Cup in Coimbra had 391 starters and 21 participating nations.
The last international judo tournament staged in Austria was the European Open in Oberwart in February 2020.
Junior world number ones Joanne VAN LIESHOUT (NED/-63kg), Anna Monta OLEK (GER/-78kg), Gabriel FALCAO (BRA/-73kg) and Islombek RAVSHANKULOV (UZB/+100kg) are leading the field.
From Monday until Wednesday there will be a training camp with around 250 participants from 13 countries – including the Austrian Senior National Team (with Katharina TANZER (-48kg), Polleres and Borchashvili).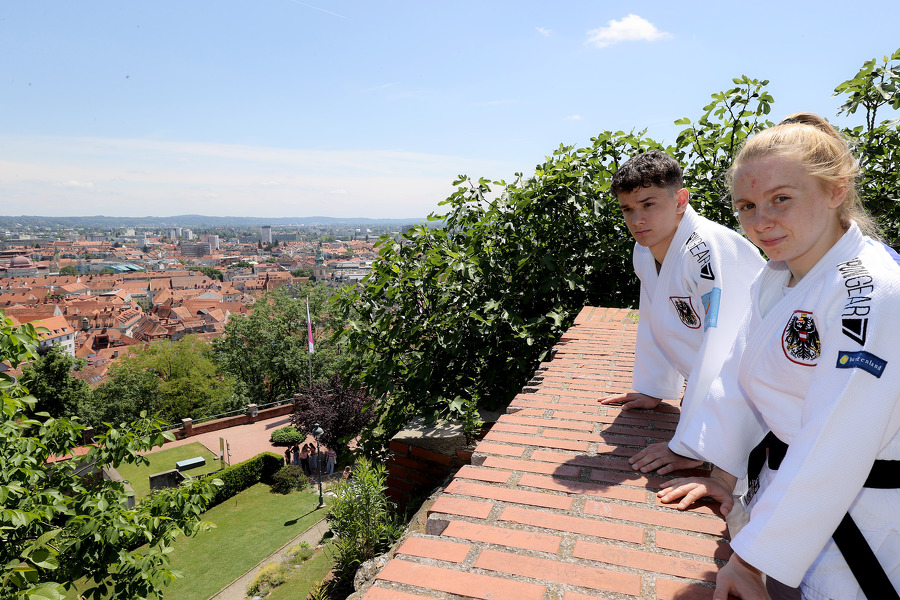 Judoka
Author: EJU Media
---