The Ukrainian team today have managed to battle their way in to the final of the mixed teams event in European Youth Olympic Festival 2022, though it may be unsurprising given their individual performances throughout the week.
First to take an individual gold was Stanislav KORCHEMLIUK (-81kg) and next up was rising star Yelyzaveta LYTVYNENKO in the -78kg category. She was also joined by team mate Diana SEMCHENKO (+78kg) which took their gold tally to three as well as two bronze from Nazar VISKOV (-60kg) and Ivan KAZIMIROV(-73kg).
It was a joyous occasion for the team to finish the individual competition in the top three, especially given the misplacement of many of the athletes and their training situations this year which have been facilitated by nations across Europe.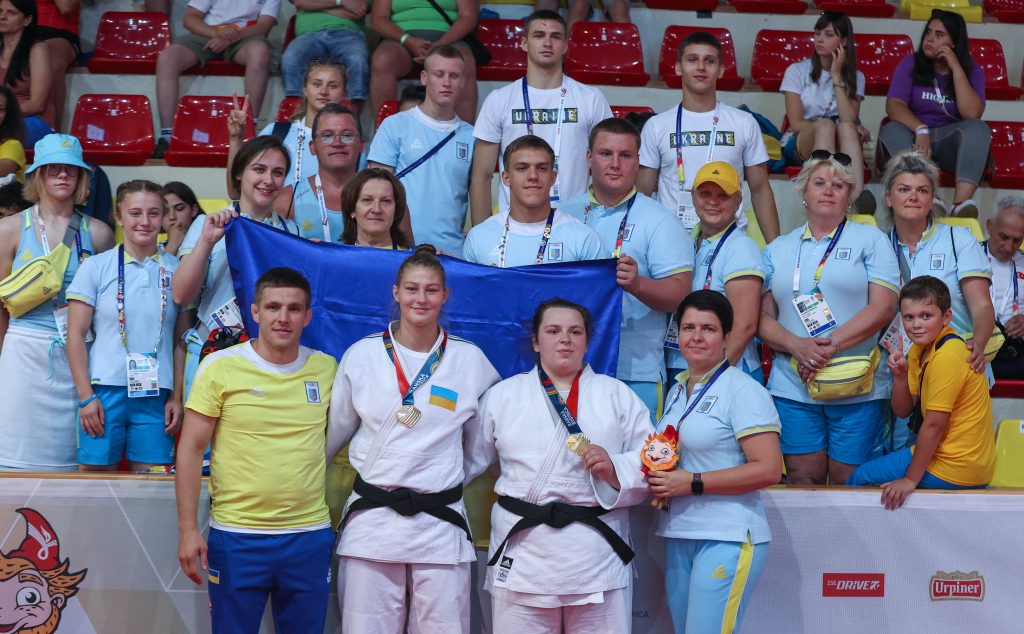 Lytvynenko managed to secure her EYOF title in 50 seconds of the -78kg final. Her opponent, Yuli Alma MISHINER tactically attempted a seoi nage against the tall Ukrainian but it was shut down and immediately Lytvynenko got to work on her sangaku. Though the Israeli tried her best to defend it, she was forced to submit and Lytvynenko repeated her semi final win in ne waza. We spoke with Lytvynenko who also placed 5th in the Tbilisi Grand Slam and 3rd in the Madrid European Open this year.
I am very glad that everything turned out this way and I was stunned to win gold. I think my competition experience this year has helped me a lot today, and also we were not able to train at home but he had the opportunity to train in different countries. I was preparing with a coach in Romania and there are now more children there from Ukraine.
My ne waza is my favourite trick, we work on it often and it pays off, really well! I'm glad that my result helped us in the medal table but really I am happy with everyone, the team did a good job and all the guys tried very hard.
We will next see Lytvynenko compete in the Junior European Championships in Prague.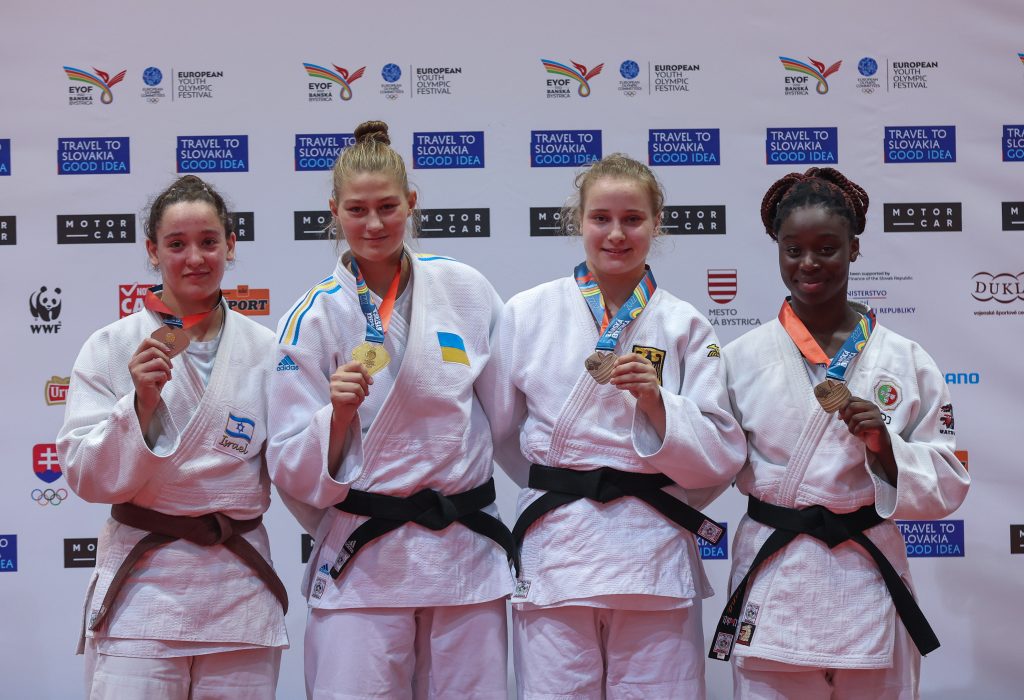 Judoka
Author: Thea Cowen
---