The full field in the draw meant that there would be no byes for any of the 32 competitors entered in the -73kg category on day two of the Dusseldorf Grand Prix. Lasha SHAVDATUASHVILI (GEO) began the day as number one seed and it was important, coming on the back of the disappointment of his early exit in the Paris Grand Slam two weeks ago, that the Georgian came away with some success. Looming large in the draw was a potential re-match with Denis IARTCEV (RUS) whom Shavdatuashvili had defeated in last summer's Olympic Games in Rio.
Iartcev, possibly in expectation of a final against Shavdatuashvili, wasted no time in getting his campaign underway with a classy piece of te waza in round one to score ippon against Jorge FERNANDES (POR). Next up was Jakub JACMINEK (CZE) whom Iartcev threw with ko soto gari for ippon (the Czech competitor landing on both elbows in an attempt to avoid giving up the score). Iartcev was taken to time in his quarter final against Magdiel ESTRADA (CUB), the 22-year old Cuban competitor being thrown for the only score of the contest with harai goshi for waza ari. This brought up a semi final against the fast improving Tommy MACIAS (SWE). But the young Swede was slightly untidy with an attempted o soto gari that Iartcev countered with harai goshi with incredible speed for ippon.
In the final it was, after all, Shavdatuashvili to face Iartcev. There was terrific tension as number one faced number two. After a tight battle for grips and dominance it was Iartcev who scored waza ari when he came up with another piece of te waza with a minute and half left on the clock. Sensing the the ticking clock, Shavdatuashvili quickly came to grips with the Russian and attempted a full out ura nage that was countered beautifully by Iartcev with ko soto gake for ippon. One is the head-to-head score between the pair. Judo fans await the next installment.
---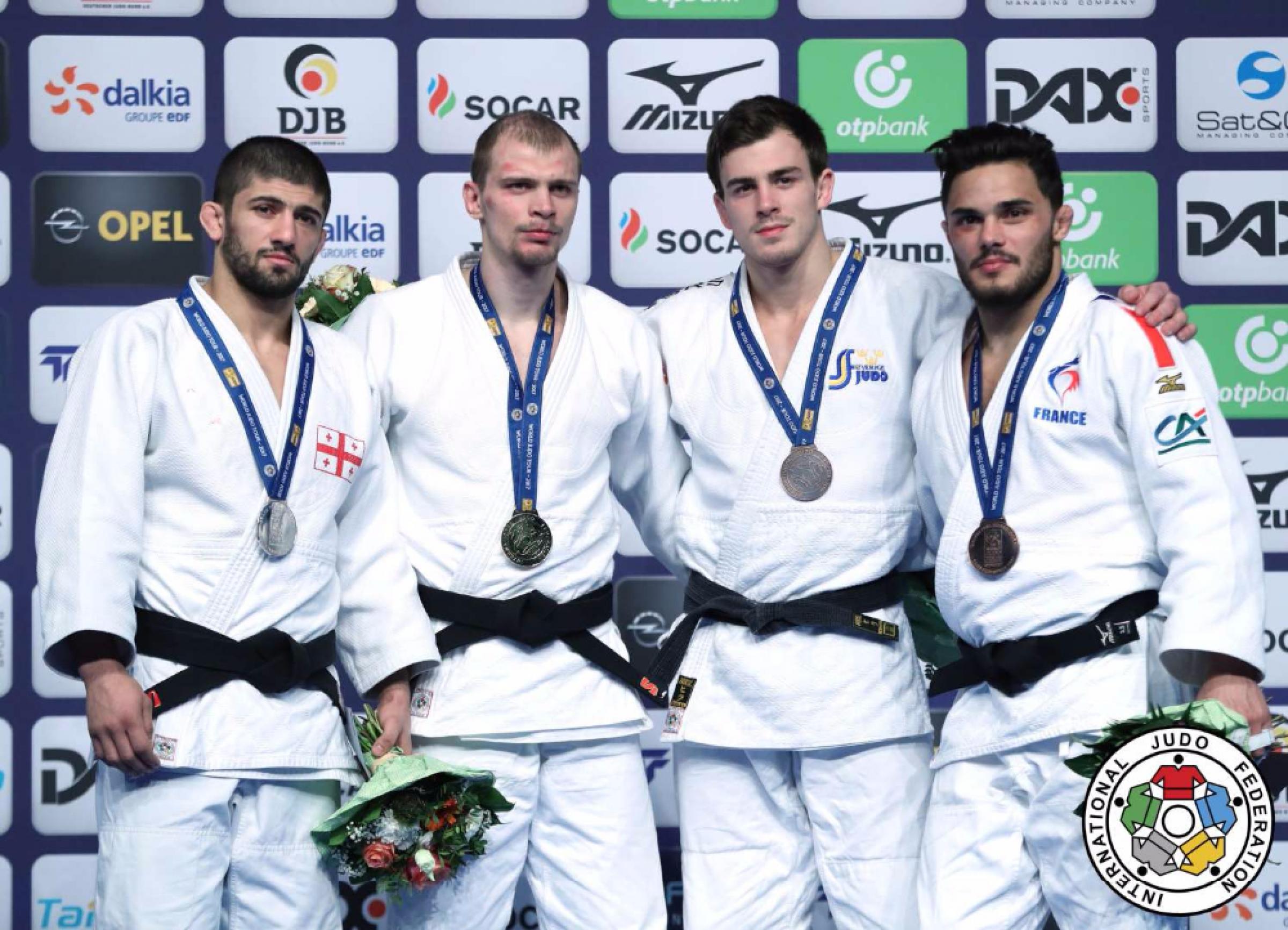 -73 kg
1. IARTCEV, Denis (RUS)
2. SHAVDATUASHVILI, Lasha (GEO)
3. MACIAS, Tommy (SWE)
3. CHAINE, Guillaume (FRA)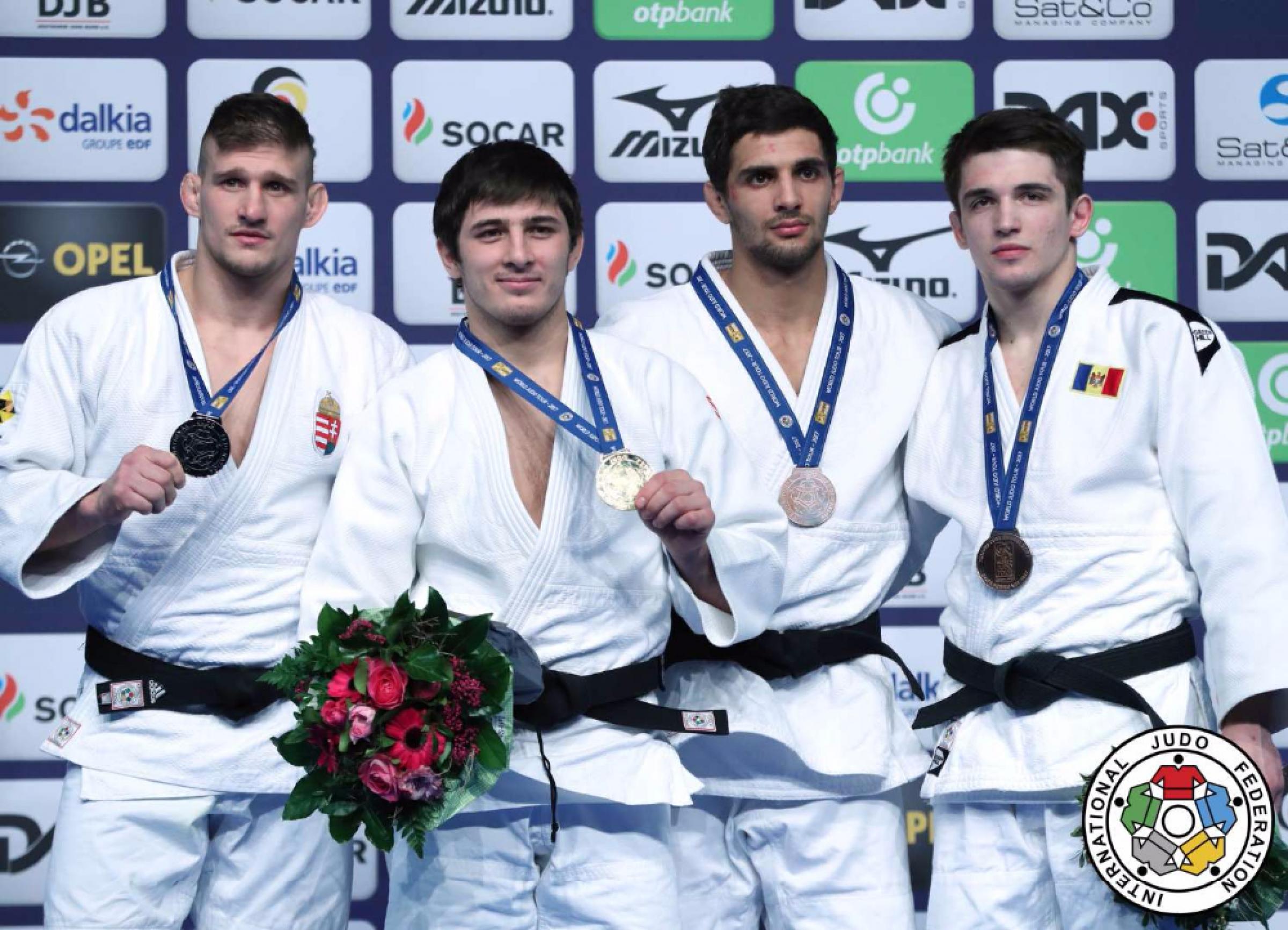 -81 kg
1. LAPPINAGOV, Aslan (RUS)
2. UNGVARI, Attila (HUN)
3. IVANOV, Ivaylo (BUL)
3. GOTONOAGA, Dorin (MDA)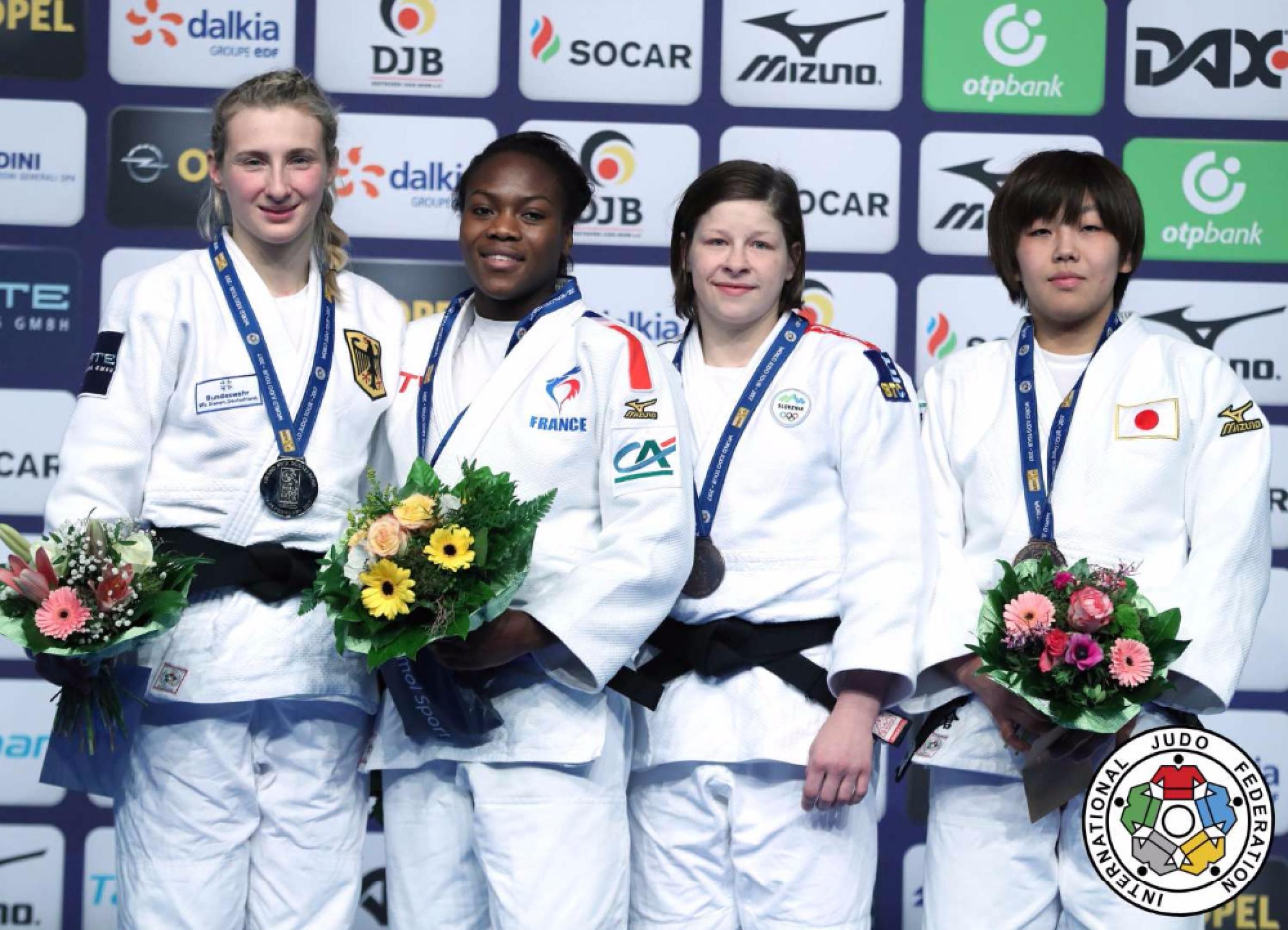 -63 kg
1. AGBEGNENOU, Clarisse (FRA)
2. TRAJDOS, Martyna (GER)
3. TRSTENJAK, Tina (SLO)
3. NABEKURA, Nami (JPN)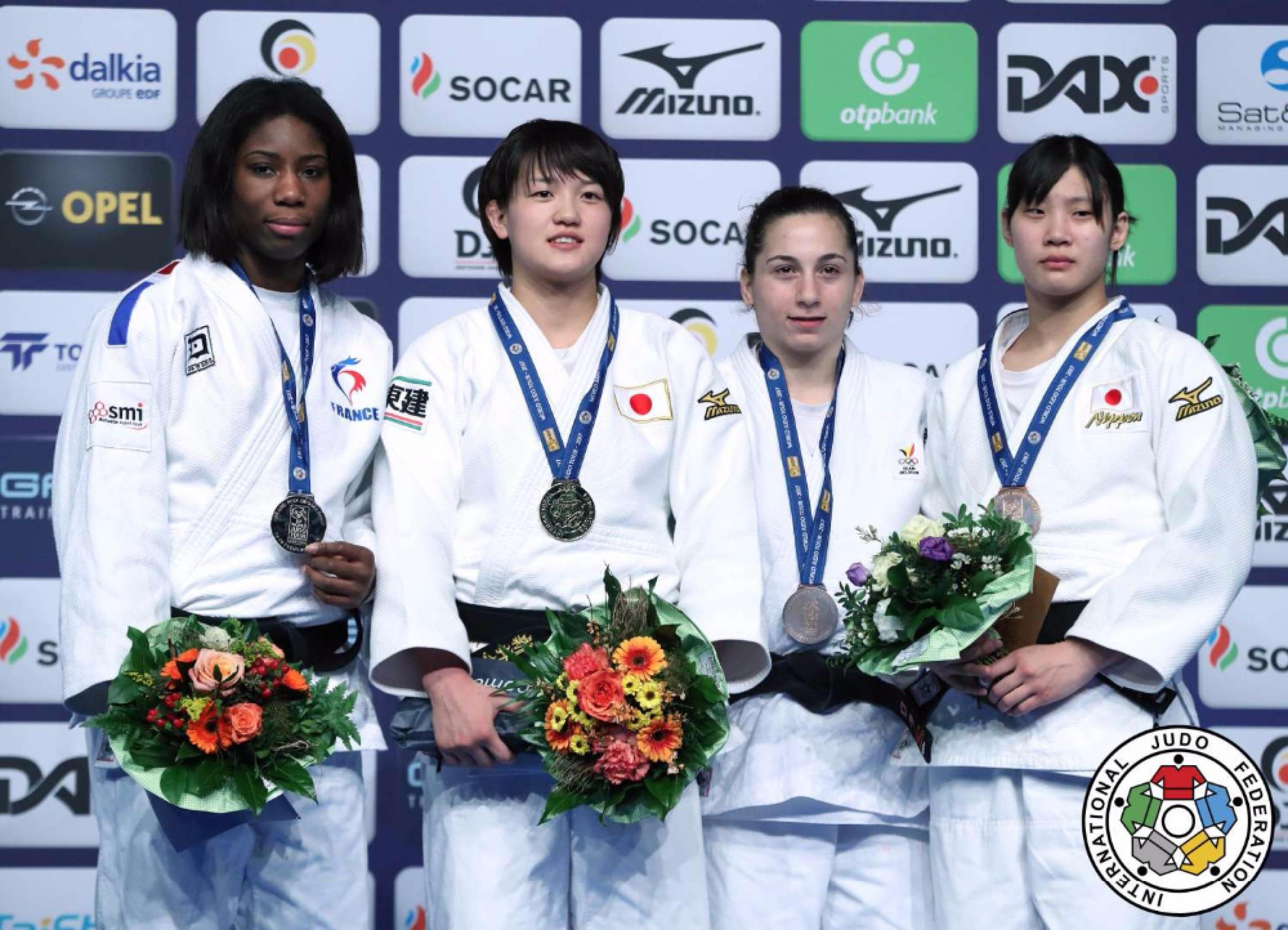 -70 kg
1. ARAI, Chizuru (JPN)
2. GAHIE, Marie Eve (FRA)
3. MANSOUR, Lola (BEL)
3. NIIZOE, Saki (JPN)
Judoka
---