Day one of the Tel Aviv Grand Slam saw European athletes take all five of the gold medals on offer and, whilst it was a good day for Europe, things did not by any means go the way that many had anticipated. Strikingly, not one of the number one seeds was able to live up to top billing and take a gold medal.
The most noticeable casualty was current world champion at -48kg Daria BILODID (UKR) who in the final lost to the current European champion Shirine BOUKLI (FRA). Having lost their previous three encounters Boukli was understandably ecstatic with her win over the favourite Bilodid. The Grand Slam gold medal, her second, will likely be seen by her as a bonus (as will the prize money). And if all of that was not enough, Boukli finished ahead of her national rival Melanie CLEMENT (FRA) who had to settle for fifth place.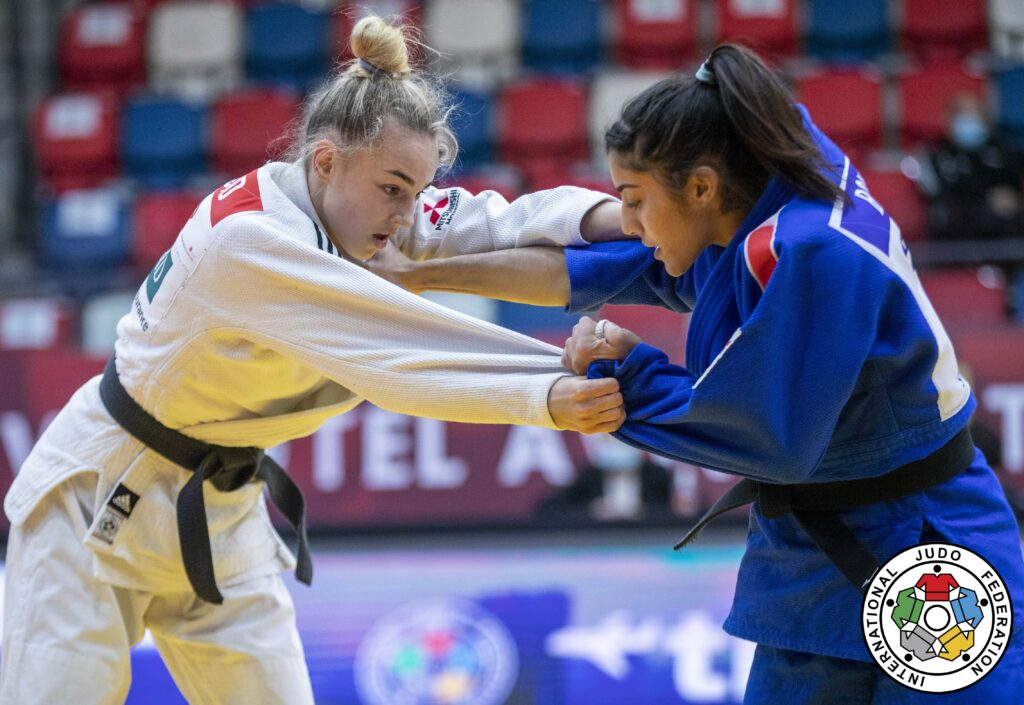 In the -60kg category Gusman KYRGYZBAEV (KAZ) had an opportunity to close the gap on his national rival former world champion Yeldos SMETOV (KAZ) who was absent. But Kyrgyzbaev fell at the quarter-final stage to the eventual gold medal winner the unseeded Davud MAMMADSOY (AZE). The 25-year old Azeri is proving a late-bloomer in a category where previously Azerbaijan has had some degree of success but where, for the moment, they have no clear number one. This win, Mammadsoy's first ever Grand Slam gold, will likely change that.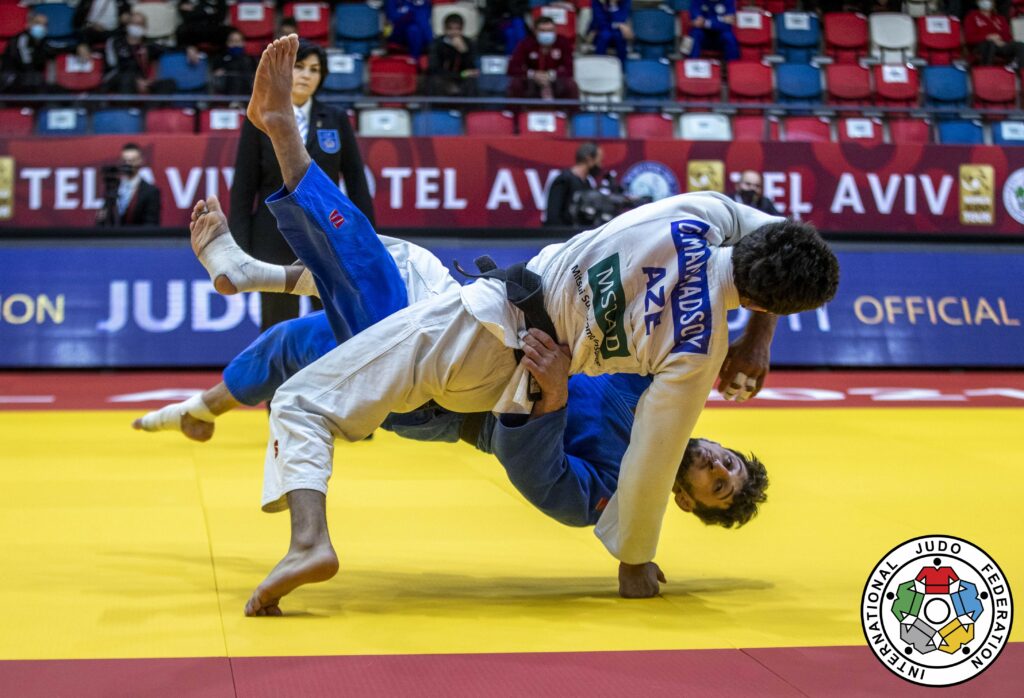 Those who like a bet would have felt quite comfortable on backing current Olympic champion Majlinda KELMENDI (KOS) to win the -52kg category. In the absence of BUCHARD (FRA), ABE (JPN), SHISHIME (JPN) and GIUFFRIDA (ITA), who was here and could reasonably be expected to trouble Kelmendi? Well, it turned out to be the unseeded Chelsie GILES (GBR) who in a truly remarkable performance threw the Olympic champion for ippon and for good measure defeated the Israeli pair of Gili COHEN and Gefen PRIMO. Indeed, Giles demonstrated her all-round skill with wins in both tachi waza and ne waza, all five of her wins coming by ippon. For Giles it is no longer just about going to the Games. She has a real chance of being seeded and that could prove vital.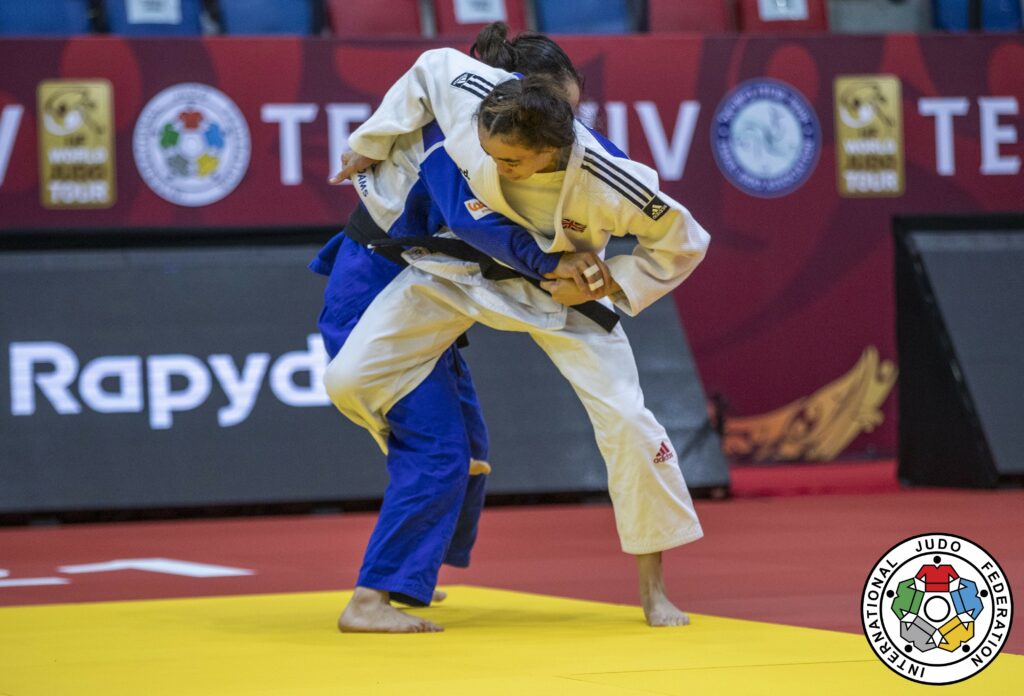 In the -66kg category Baruch SHMAILOV (ISR) was unable to make the most of his position as number one seed eventually finishing a disappointing 7th. It was Alberto GAITERO MARTIN (ESP) who grabbed the opportunity to take his first ever Grand Slam gold medal when he defeated Dzmitry MINKOU (BLR) in the final.
Israel was still looking for its first gold medal and so, not for the first time, it came down to Timna NELSON LEVY (ISR) to end the day for Israel on a high, and she did not disappoint. It seems doubtful whether number one seed Sarah Leonie CYSIQUE (FRA) knew or even thought at the moment of the final that none of the top seeds had won gold, perhaps that would not have changed a thing. In any case, it was a rampant Nelson Levy who blasted her way past Cysique, burying the Frenchwoman with the very first attack of the contest, a ko soto gake for ippon. Nelson Levy, like Mammadsoy, Giles and Gaitero Martin could bask in the joy of winning her first Grand Slam gold, and her bonus was to do it front of her home crowd (what a pity that Covid-19 protocols dictated that most fans would have watched on tv).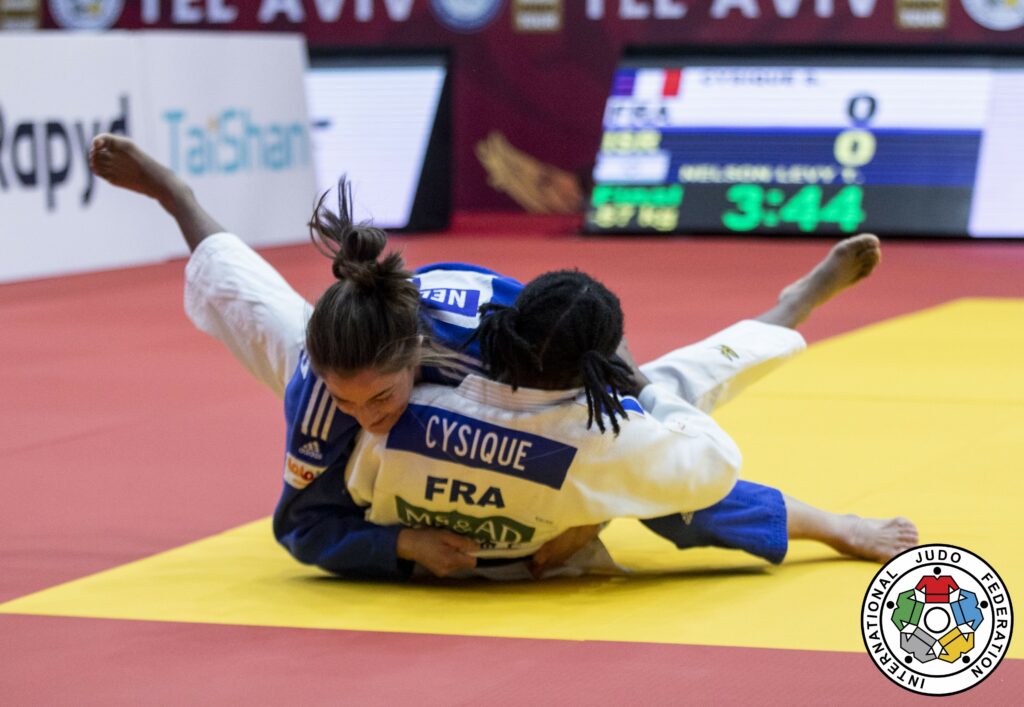 Judoka
Author: Sheldon Franco Rooks
---