Although the Olympic qualificaton itself is a period of two years, those who are targeting to attend at the Biggest Show on Earth, starting much much earlier. In fact, it is an ongoing process. This time around, whilst some might be still cozy in holiday spirits, others just completed another set of strong training camp. To be exact, over 500 judoka trained hard for their Olympic goal in the past three days at the Budokan Rotterdam Training Camp which was held in Hoogvliet, Netherlands. This year marked the 14th edition of this particular training camp, where athletes were at present from all across Europe, including, Israel, Belgium, France, Germany, Sweden, Denmark, England and of course The Netherland.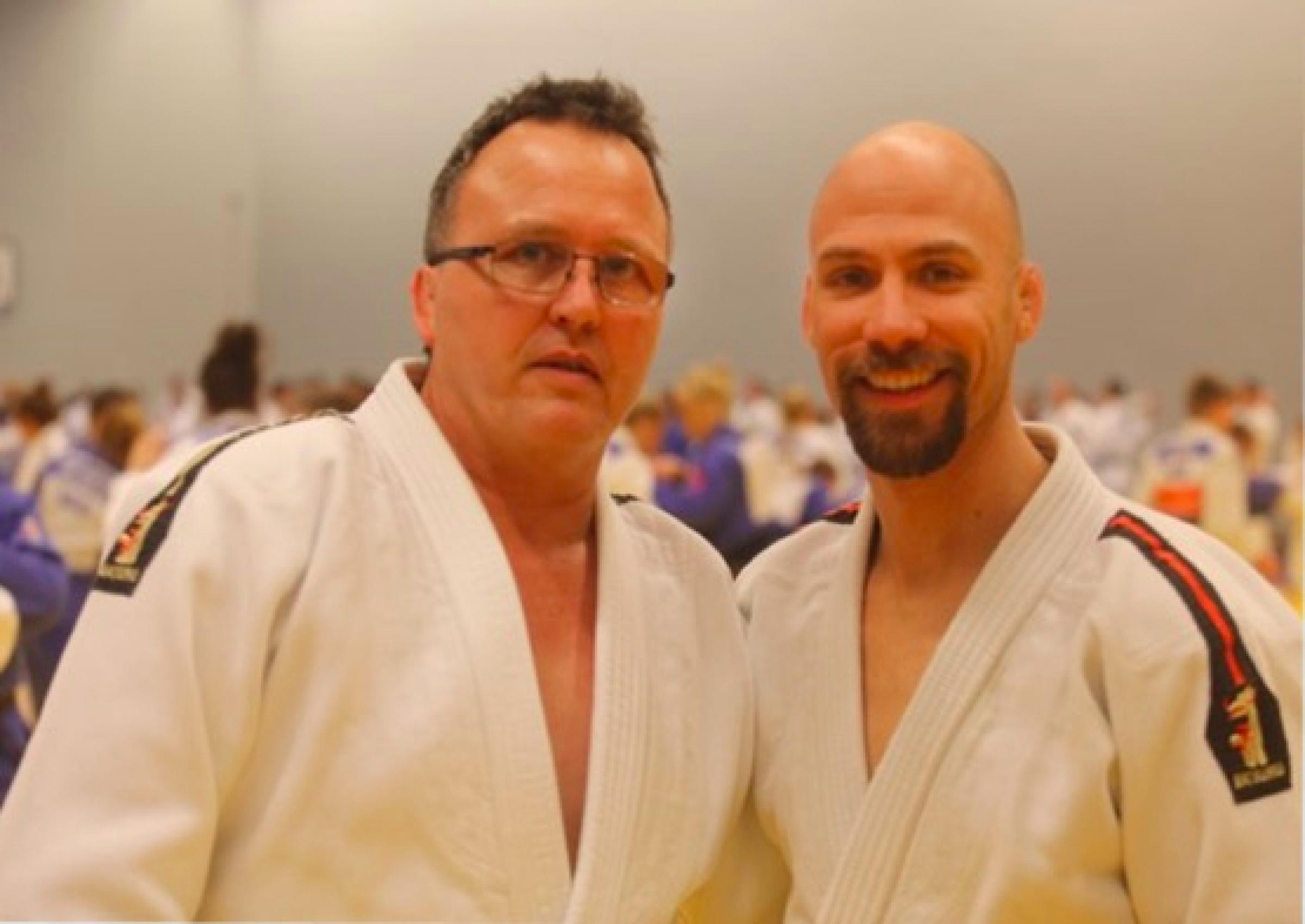 Coach, Ge van de Elshout [left] expressed his thoughts of the training camp: "This time we had another great camp, with so many athletes all over Europe. Even athletes from Australian and Brazil joined. It is amazing to see all this spirit in judo!"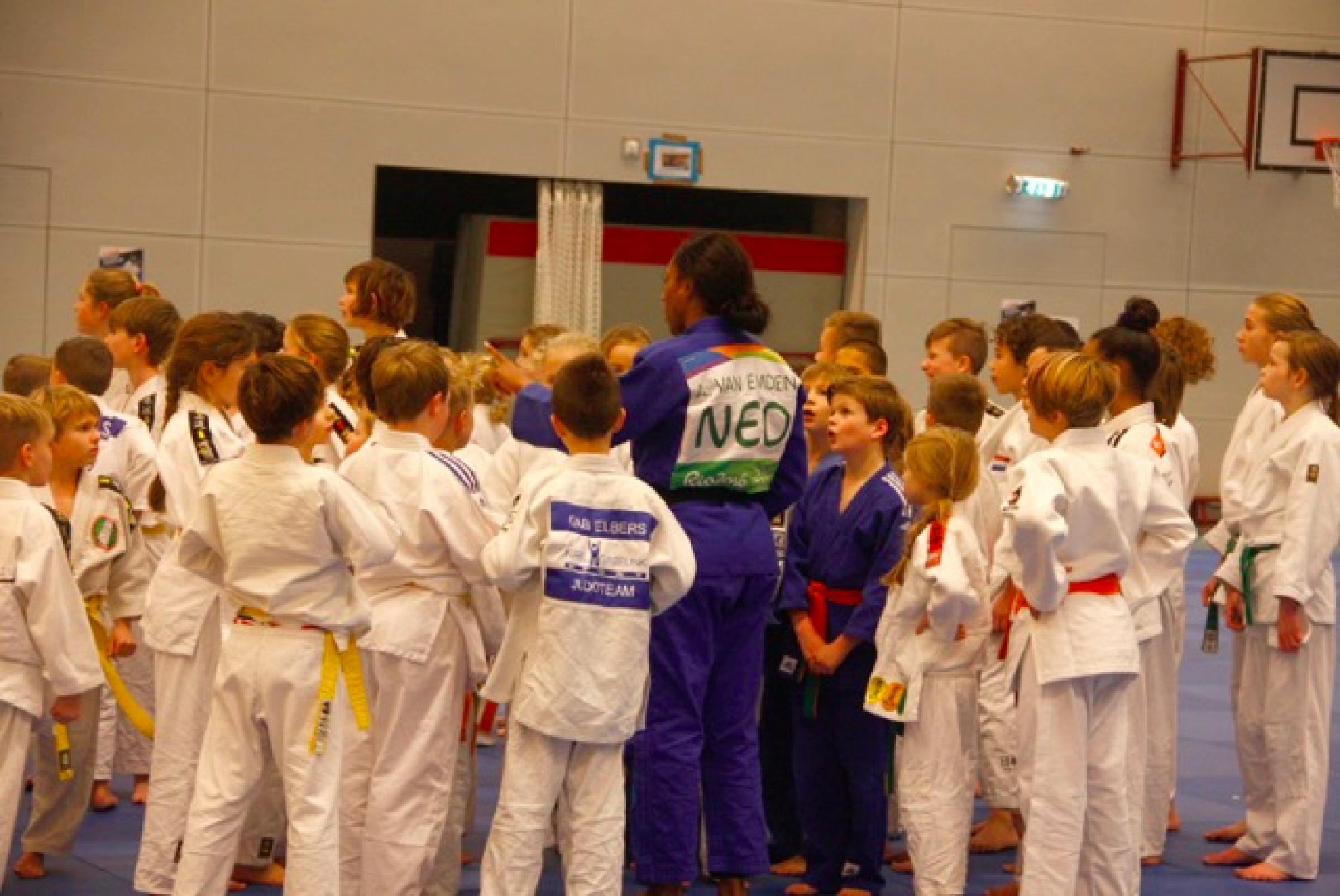 Between the randori sessions, training sessions took place for the U15 age group. The session run by Roy Meyer [7th place at Rio 2016 Olympic Games] and Anicka van Emden [Rio 2016 Olympic Bronze medallist].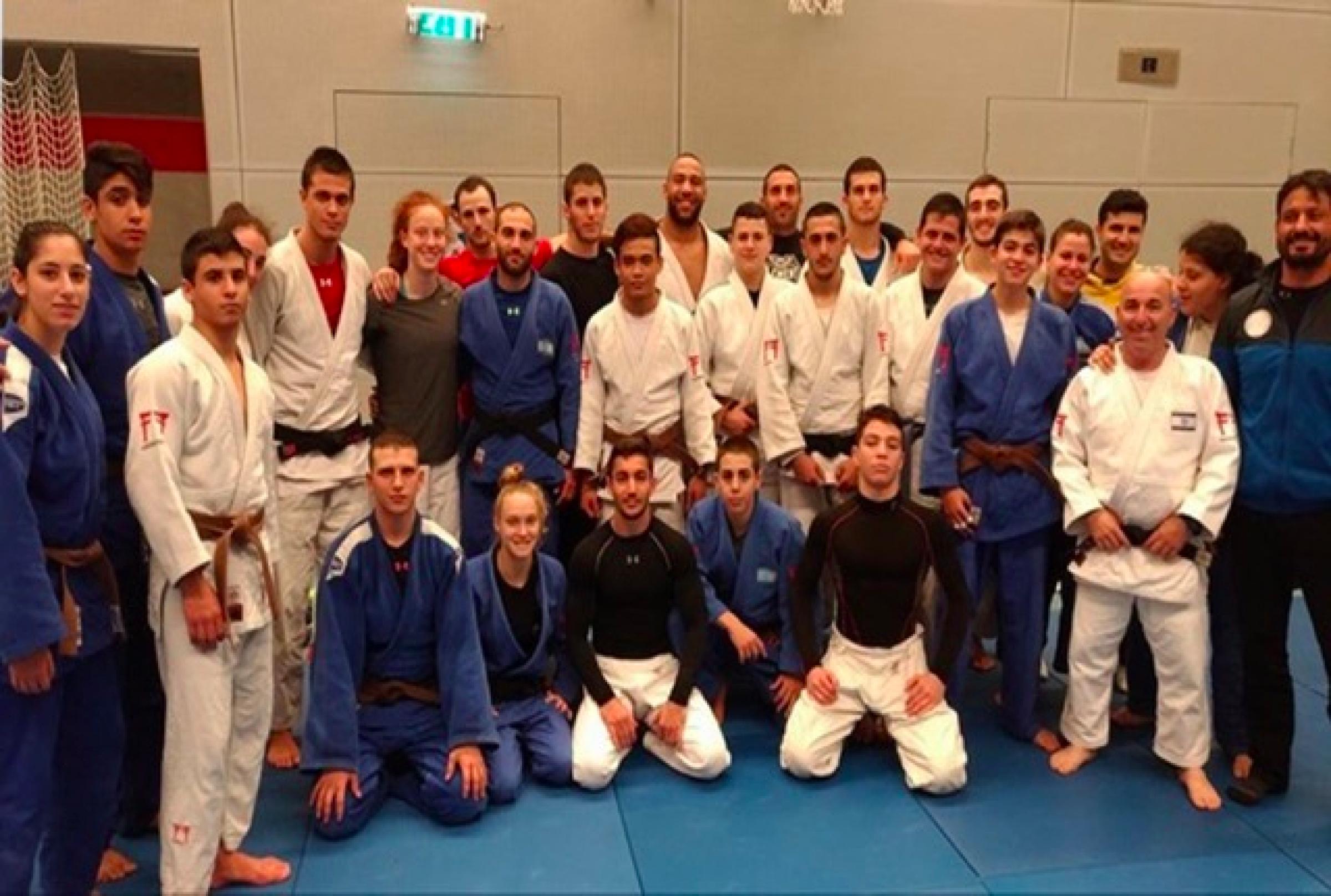 A large team of Israel joined the crew this year, you can spot Dutch favorite, Roy Meyer, in the center.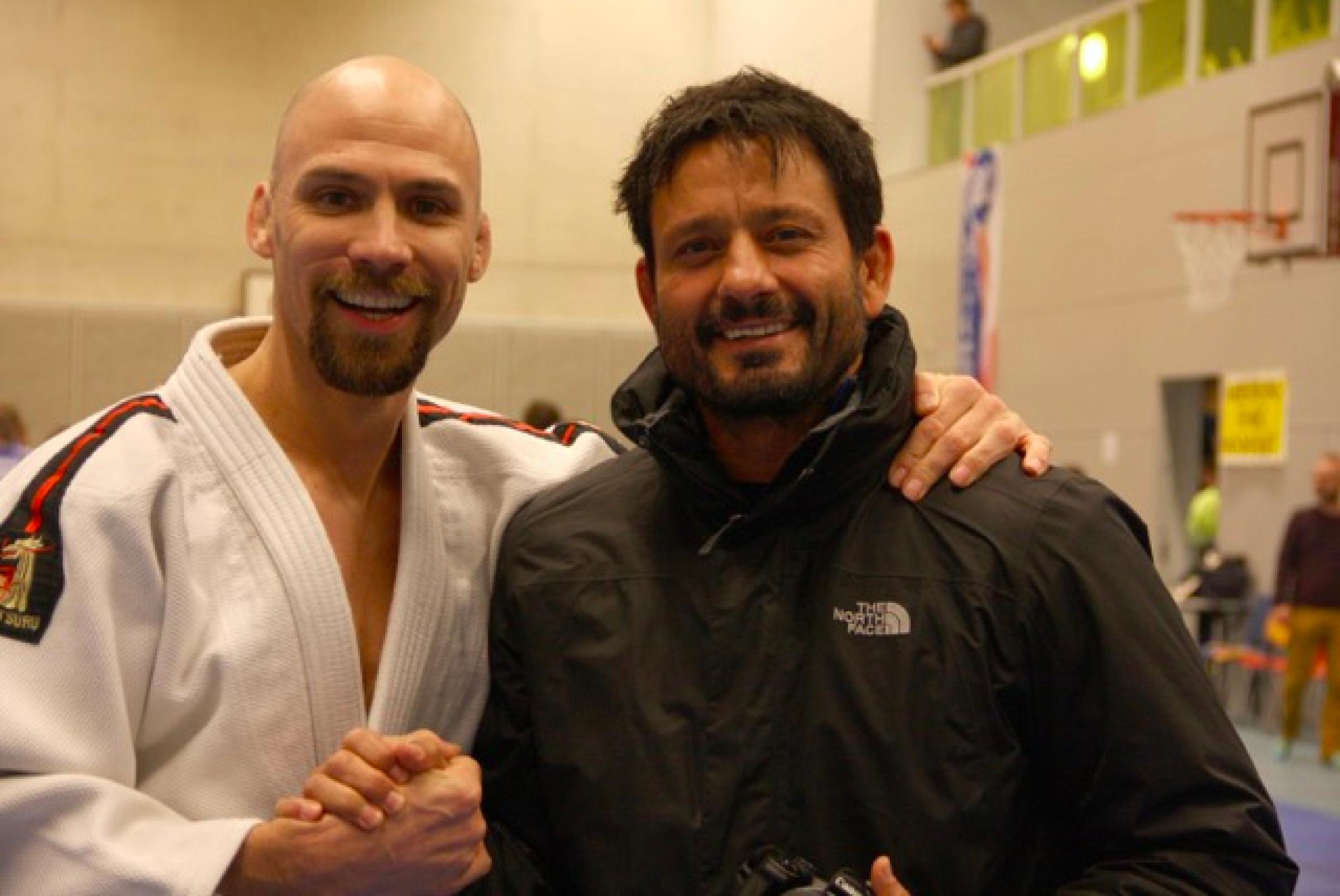 During the Olympic Games in Rio de Janeiro, two elite coaches, Mark van der Ham (NED) and Oren Smadja (ISR), were facing each other from the coaching chair during the heavy weight quarter final. However, in Hoogvliet they helped each other and prove that judo is more than sport. Only by working together it is possible to build a higher level.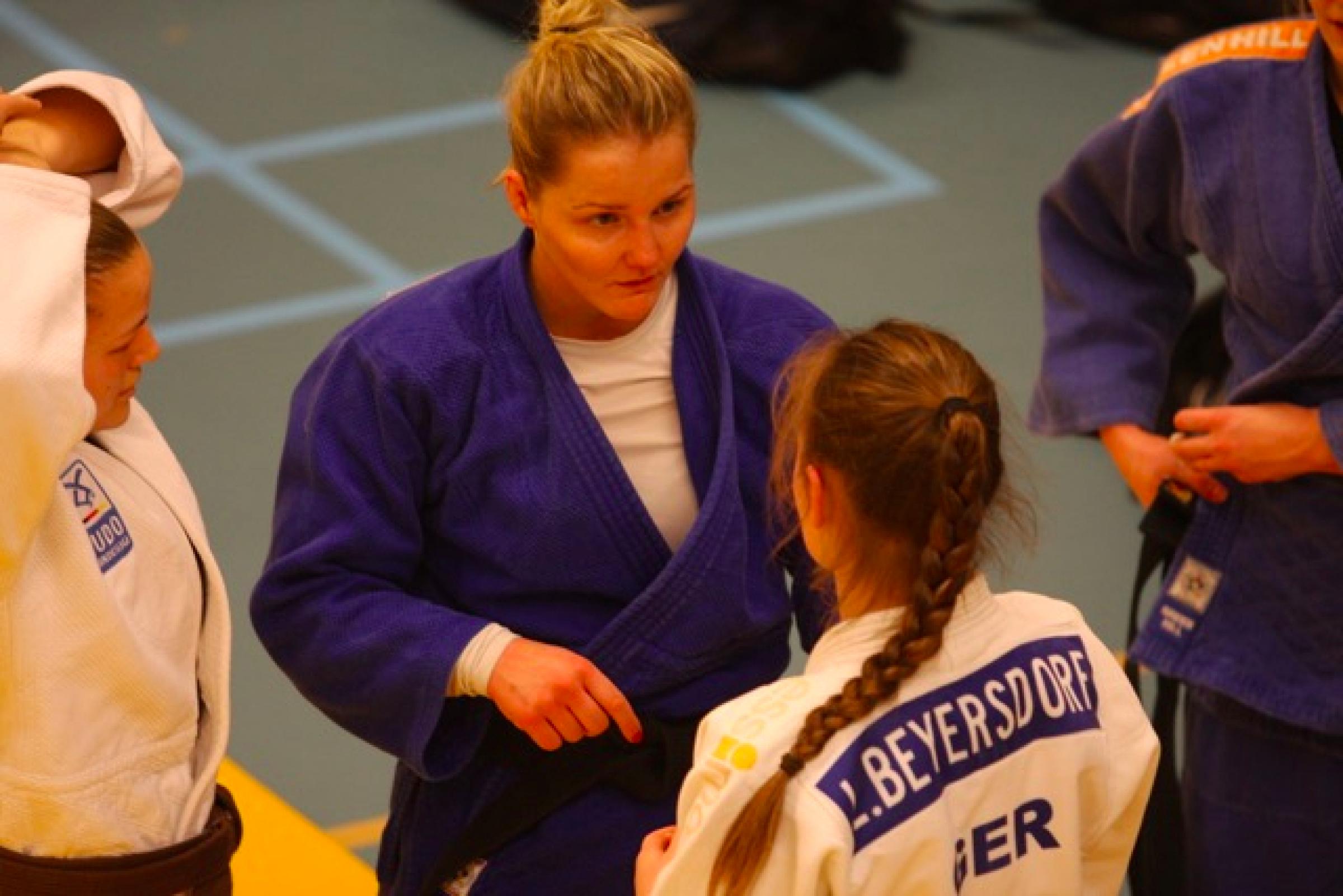 Juul Franssen [WRL 6, -63kg] supports a young player from Germany as she gave a few tips to her after the randori in regards to how she could do better.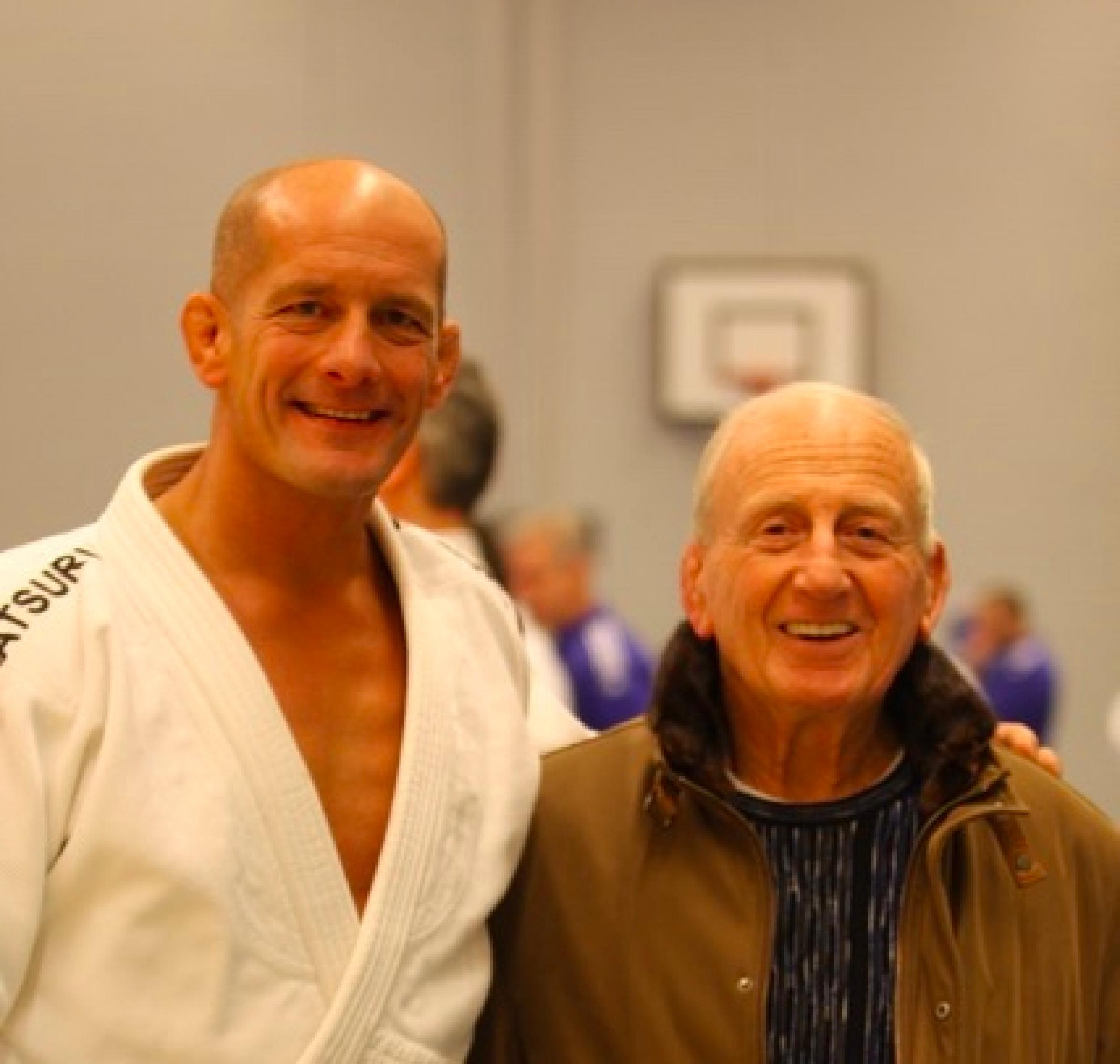 Former Olympic medalist, Theo Meyer, and former 8th time Olympic medalist as a coach, Chris de Korte, where at present to make sure that their athletes developed to a higher level of judo.
Olympic Coach, Mark van der Ham reviewed the training camp: "From day one, the setting was clear, train hard or go home! We made about 50 tachi-waza randori across the 6 sessions which took place. Together, with teams from Israel, France, Belgium, Luxemburg, England, Germany, Australia, Brazil and the Netherlands, we had very high level athletes on the tatami. Most of the teams arrived by car, Rotterdam is easy to reach by car specially this time, between Christmas and New Year. In the new building called "de Campus Hoogvliet" there was a lot of space to train as well, so everything was suitable to complete a strong block of trainings.
"In addition, we had a big number of volunteers and we created a very high level for all those players, I am sure that after 4 days of hard work everybody is prepared for the coming season. We hope to see you New Year! "
Judoka
---