Another edition of the Coimbra Junior European Cup is over and as always this weekend was filled with excellent and exciting contests!
On this second and last day of competition the spotlights goes to the spanish Ariane TORO SOLER, with an impressive performance during the whole day. In the last edition of Coimbra Junior European Championship she collected the bronze medal but this year she came for more and she claimed the gold medal in the U52kg category winning all the fights by Ippon. In the final and in just 45 seconds of contest she overcame the italian Giulia CARNA who was silver medallist at the World Junior Championship, with a strong ko-uchi-makikomi.
It was a tough competition, I improved fight by fight. I wanted to make the final with Giulia Carna, she is the silver medallist at the World Junior Championship. I am very happy with this result. it has been a long time since my last gold, and today I did it.
TORO SOLER has judo in her genes, her mother and father are both her coaches, and today she had her mother by her side who helped her to achieve today's gold.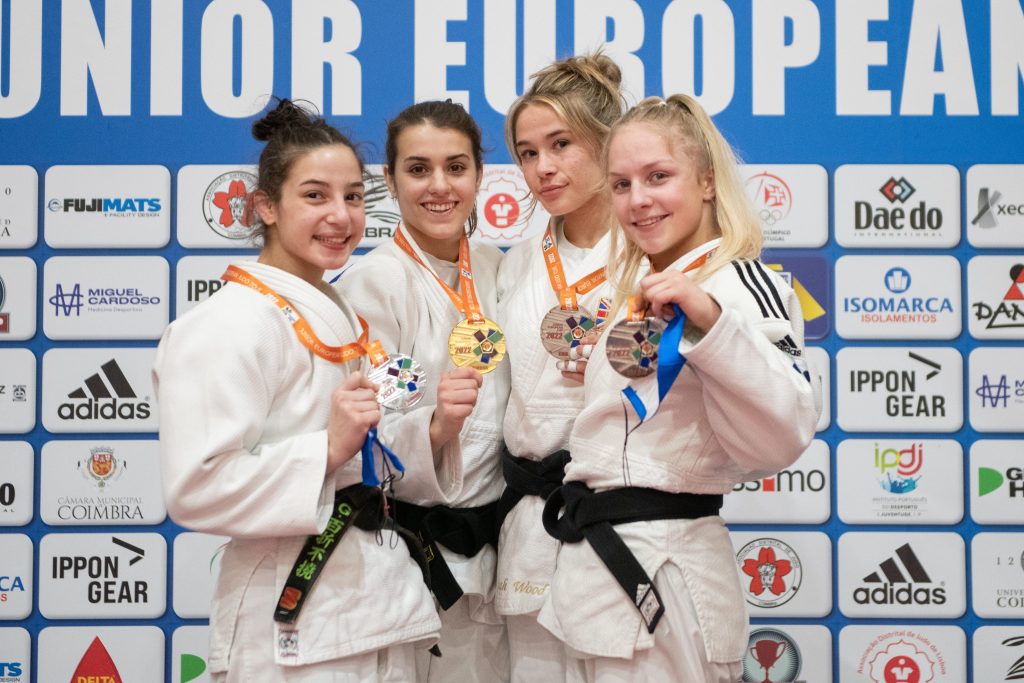 In the Top 3 of the medals table Italy took the top spot, winning 4 gold, 5 silver, and 8 bronze, followed by the Netherlands with 3 gold, 1 silver, and 4 bronze, and Spain with 2 gold, 1 silver, and 2 bronze. 
For the President of the Portuguese Federation, Mr Jorge Fernandes,
This competition was a success and we are already working on the next one. For us it is very satisfying to have the best international judoka fighting here in Coimbra, showing once again that this competition is already a tradition on the European circuit.

We hope that everyone has enjoyed this competition and we are always open to receive all judoka from around the world in our competitions. You are always welcome!
At the organizational level Portugal doesn't stop, next weekend will host the EJU Refereeing & Coaching Seminar 2022 which will take place in the Portuguese capital: Lisbon.
Author: Portuguese Judo Federation
Judoka
Author: EJU Media
---