The past week and a half has been a whirlwind of entertainment for judo fans all over the world, and a jam-packed schedule for the athletes, coaches, delegations and all those involved with the IJF Tour.
We started in Budapest for the Hungary Grand Slam and were able to check in with the newly elected president of the European Judo Union, Dr. László TÓTH, who also holds the title of president for the Hungarian Judo Federation as well as vice president of the IJF. 
It is a big honour and great pleasure that we can start with with the first Olympic qualifier in Europe. This was a special decision as we have an agreement with IJF and Croatian judo federation to support our national federations and other continents. The distance between the two competitions [Zagreb Grand Prix] will only be one week, and we have a new system we would like to try so that other continental delegations or European ones can arrive in Budapest, compete and have the opportunity use a training facility to prepare for the next competition and will then be transported by bus to Zagreb.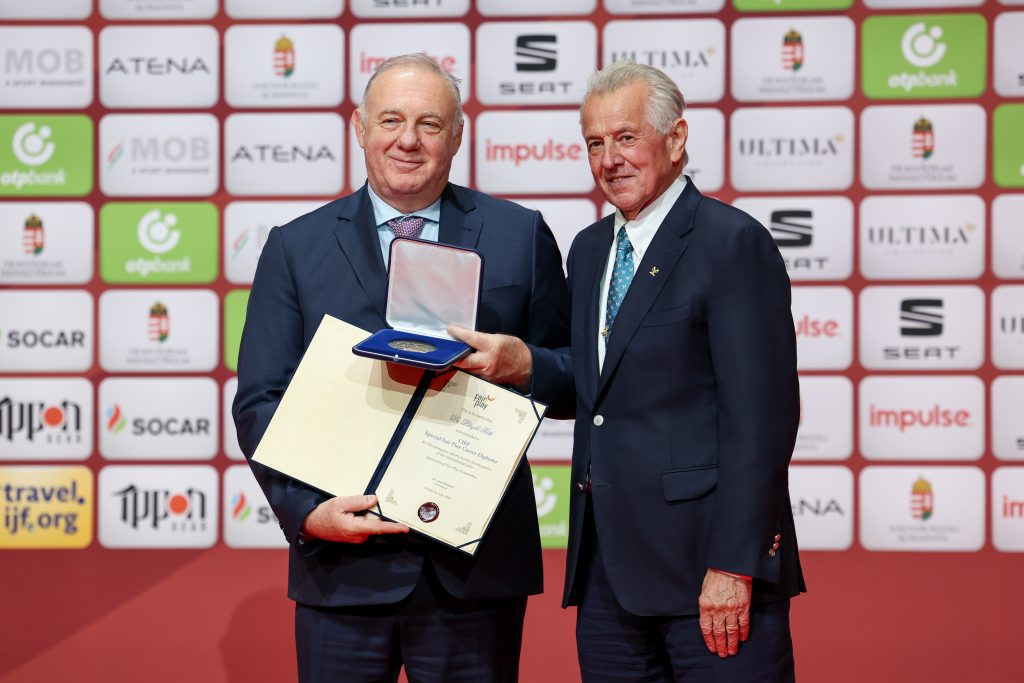 The idea is to spare the federations extra flights. It is really a big honour that in Europe we are the first and I believe the conditions in Europe are just fantastic. I attended in Mongolia and it is difficult for many to access, but despite this, the results still showed that Europe were successful there.
So why is the Hungary Grand Slam such a great success, pulling in the big names?
I have two ideas why it is so successful. For the big champions, they don't want a weak competition and they want the show. For them, they need the big players to be there. We had over 400 players here which makes it very strong, now we are seeing strong judoka who could become the future Olympic champion in 2024.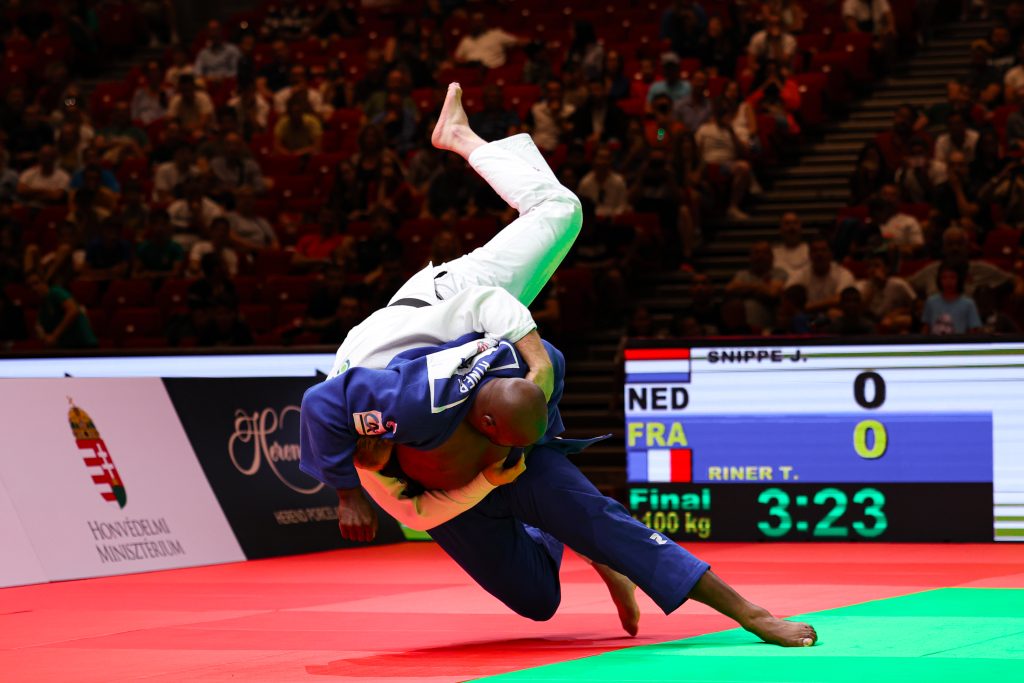 Second, I was speaking with the coaches and competitors and one of the most critical coaches found me and told me how happy they were for this event and expressed how great the conditions are in Hungary. There is a super service for the competitors and coaches, as well as the facilities for the preparation and competition. I am so thankful for these nice words, but as an organiser and of the host country, for me the most important thing is that the coaches and competitors feel good, they are the VIPs here, our gladiators. As a minimum they should feel good.
Not only did Budapest provide an excellent stage for the competitive event, but also for the EJU Executive Committee to get to work.
With me here in Budapest are Kristiina Pekkola, Envic Galea, Martin Poiger, Hrvoje Lindin, Sezar Huysuz and Moshe Ponte. It was a great meeting, and a full programme to work through with our continents and the Japanese team, to start with a new Kodokan project for development. It is a difficult job but an honour to be in this position. All the continental presidents were in Budapest and this was a special occasion. It is important for our friendship in Europe but also with the other continents.
All the continental presidents are happy, and are happy for me to be in this position. We are looking forward to creating a friendlier relationship.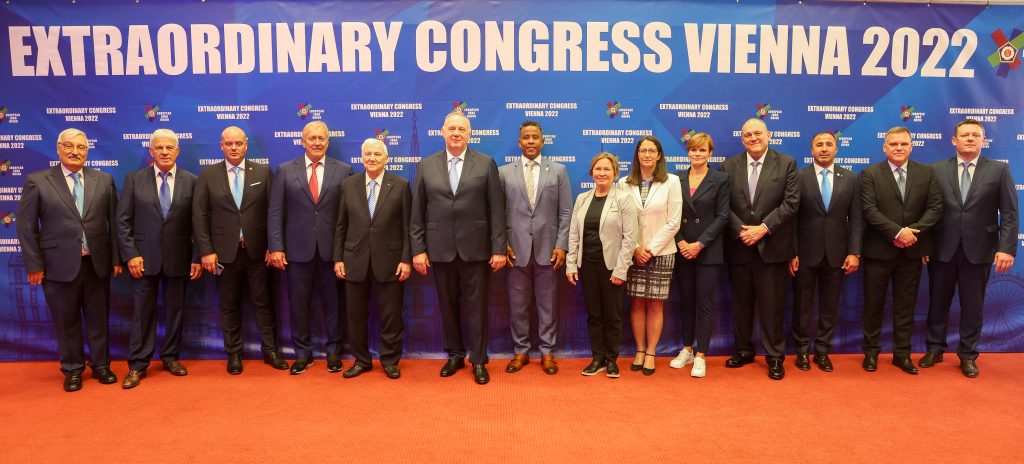 What about immediate future plans for the EJU as the newly elected president?
In Austria we held an Executive Committee meeting, for a long time its hasn't been so friendly, so this time it was important to start anew. The selections made were important in the creation of this moving forward.
Something I can say, and it is no secret. I have many friends in important positions, within the IJF for example, and when greeting them in Hungary they ask me, why did you wait so long for this? It was expected of me to take up this role and I think with the relationships I have built, and the cooperation I can help with, will make the difference. Not just EJU but all continents.
Something we can look towards in the immediate future it the start of a new programme with Pan America and Africa. The aim is to assist approximately 50 of the top competitors with preparation in Hungary for the Olympic Games. This will now start following Zagreb. I feel that with this position I can create new ideas and new opportunities for everyone, not just Europe. With the Kodokan for example, we are looking at education for children between six and ten years old with an online competition. We have been trialing this in Hungary for the past six months and so far we have 186 taking part, we believe it is really, very progressive for the children.
Dr. Tóth has great foresight for the European Judo Union and further afield. We can look forward to future collaboration with our international partners.
Judoka
Author: Thea Cowen
---