After a disappointing first round exit in Zagreb TOTH Krisztian (HUN) bounced back to put a in gritty performance to take the gold medal in the -90kg category on the third and final day of the Budapest Grand Prix. In front of a hugely partisan home crowd, that included his girl-friend and their infant son, Toth confirmed his preparedness for the forthcoming world championships to be staged in Baku in September. Asked about his thought at the beginning of the competition Toth said,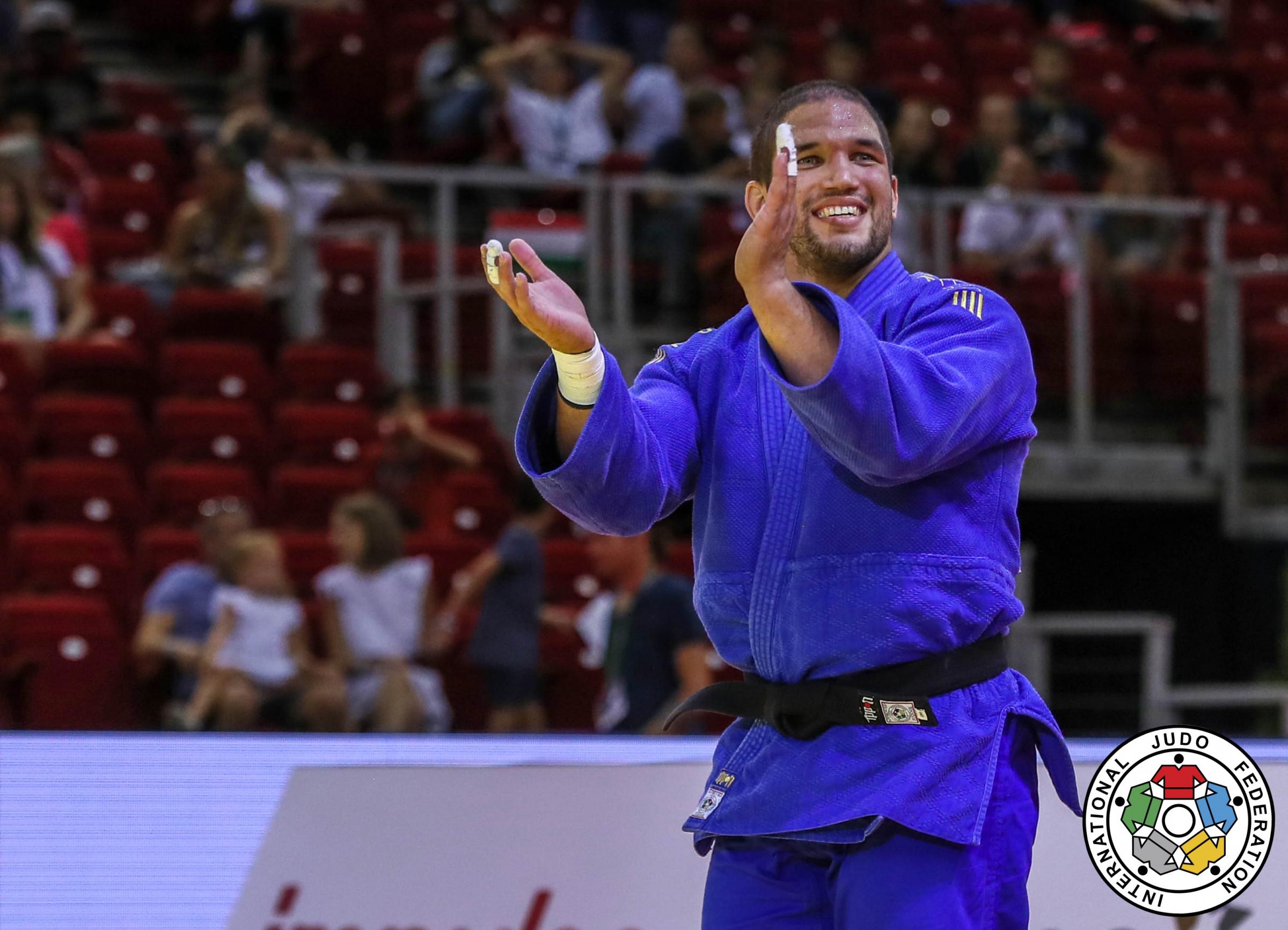 "I wanted as many matches as possible; I really was not thinking about a medal and as far as any pressure was concerned regarding Karakas, Szabo and Ungvari medalling on the previous days, that actually helped me because I knew that we already had medals. The crowd was great and I enjoyed coming into the arena to the cheers and applause."
Georgians are notoriously difficult opponents and the final against Ushangi MARGIANI (GEO) was no exception. Toth was deeply respectful when discussing Margiani.
"I had fought Margiani before and we both knew one another well. However, the longer the contest went on the the better I felt my chances were", said Toth.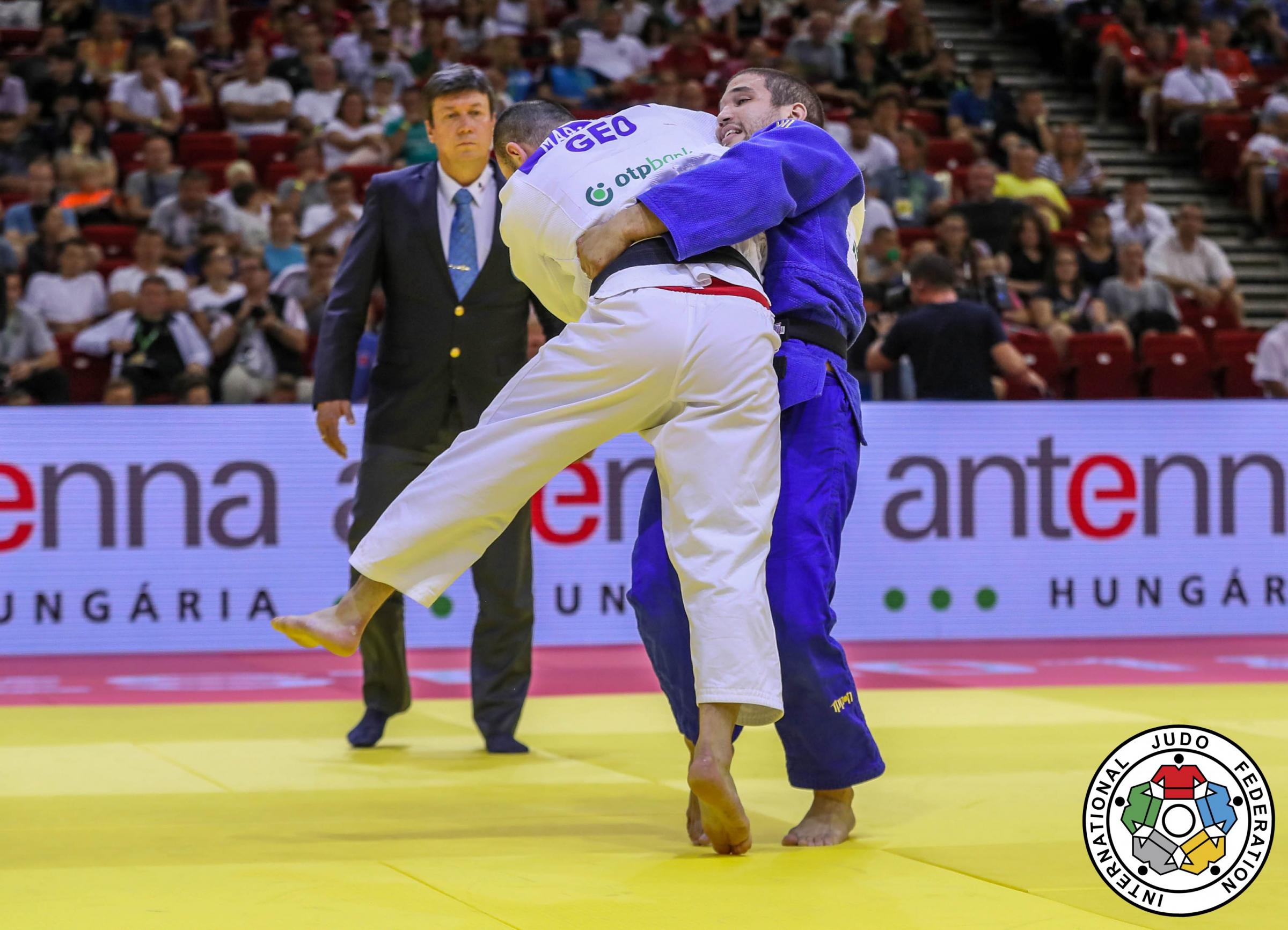 With regard to future plans Toth said:
"I'm going to be training at the international training centre in Tata next in preparation for the world championships."
There was a bronze medal too for number one seed Alexandra KUKOLJ (SRB). In the -78kg category number one seed came back to win a bronze medal after a semifinal loss to former world champion UMEKI Mami (JPN). Returning from injury there was a bronze medal too for Gussje STEINHUIS (NED). In the +78 kg category Maryna SLUTSKAYA (BLR) took the silver medal losing to former Olympic and double world champion Idalys ORTIZ (CUB). In the -100kg category Karl Richard FREY (GER) lost out in an exciting final to current world champion WOLF Aaron (JPN). The bronze medals went to Jevgenijs BORADAVKO (LAT) and Peter PALTCHIK (ISR). The +100kg category ended in similar pattern with Stephan HEGYI narrowly losing out to KAGEURA Kokoro (JPN). The bronze medals were won by Roy MEYER (NED) and Adam OKRUASHVILI (GEO).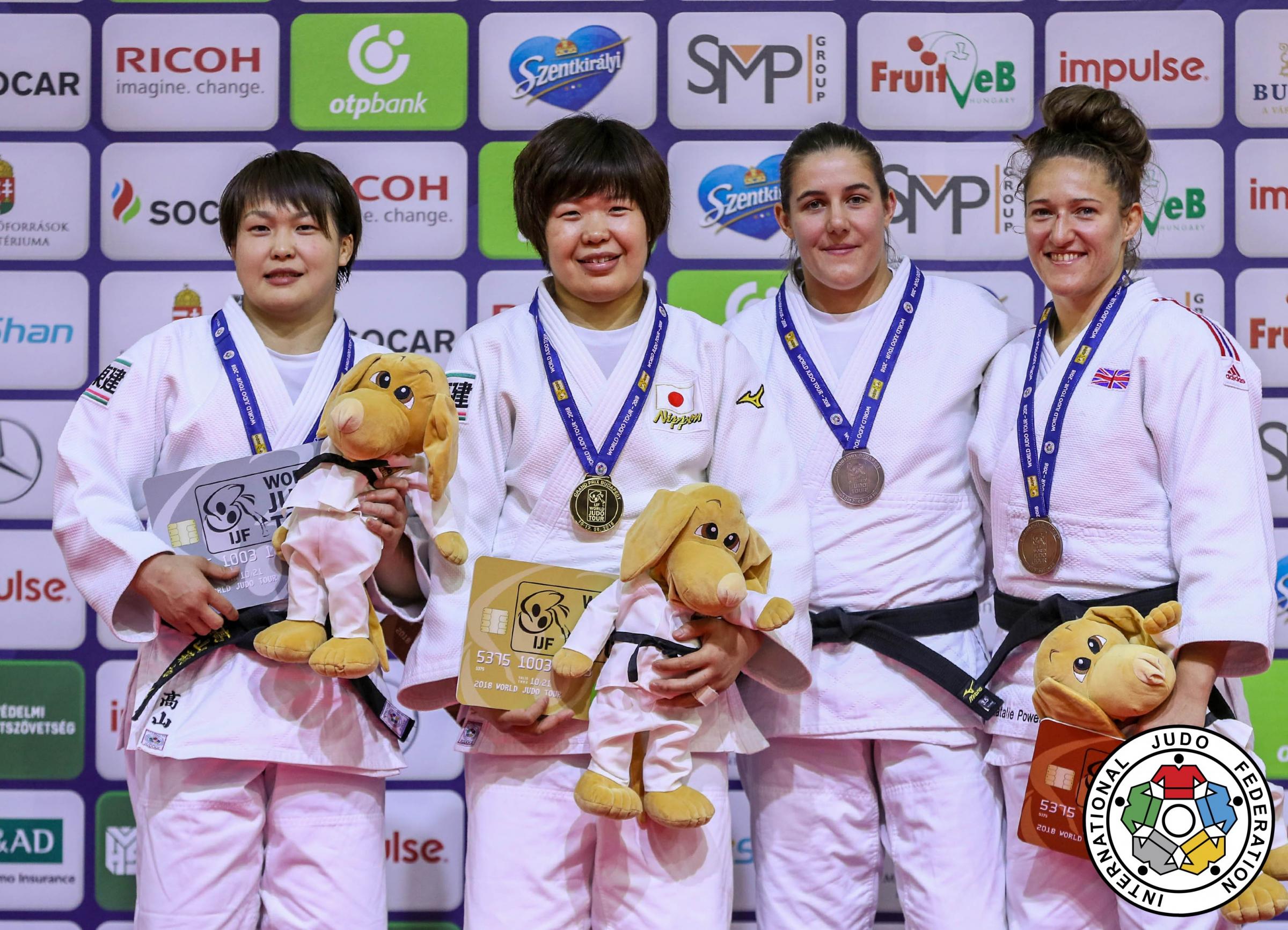 Podium -78 kg 1. UMEKI, Mami (JPN) 2. TAKAYAMA, Rika (JPN) 3. STEENHUIS, Guusje (NED) 3. POWELL, Natalie (GBR)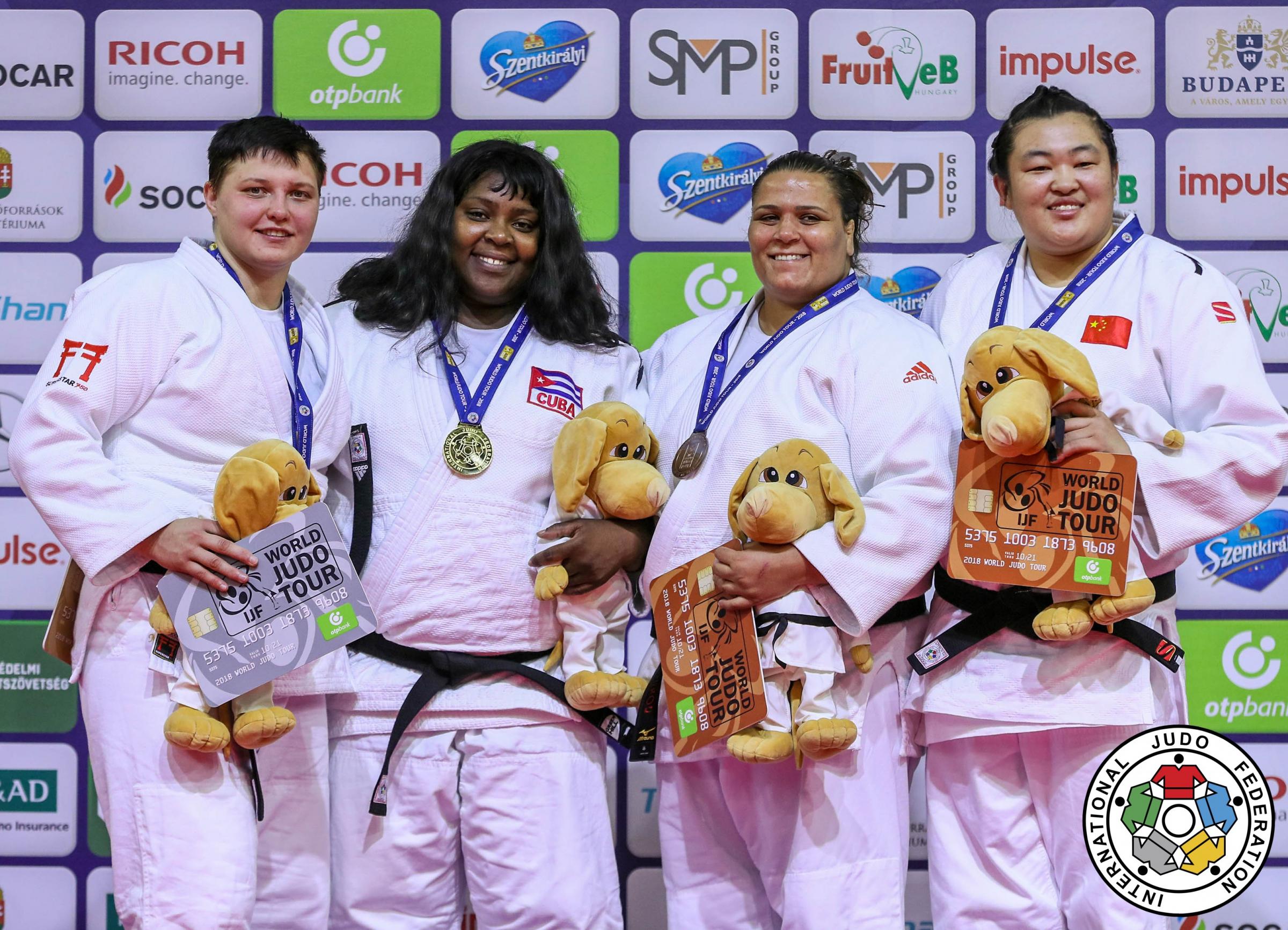 Podium +78 kg 1. ORTIZ, Idalys (CUB) 2. SLUTSKAYA, Maryna (BLR) 3. CHEIKH ROUHOU, Nihel (TUN) 3. JIANG, Yanan (CHN)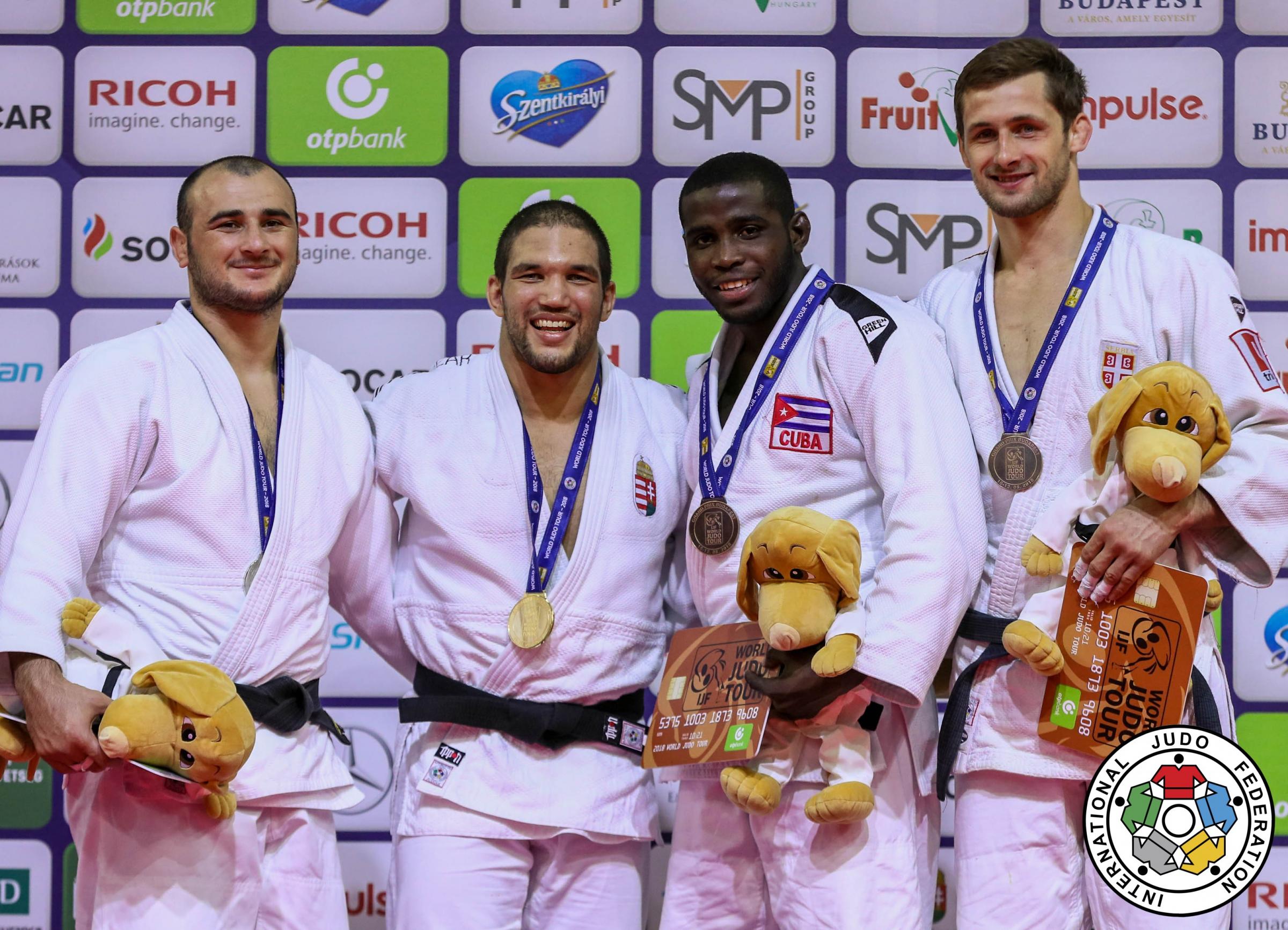 Podium -90 kg 1. TOTH, Krisztian (HUN) 2. MARGIANI, Ushangi (GEO) 3. SILVA MORALES, Ivan Felipe (CUB) 3. KUKOLJ, Aleksandar (SRB)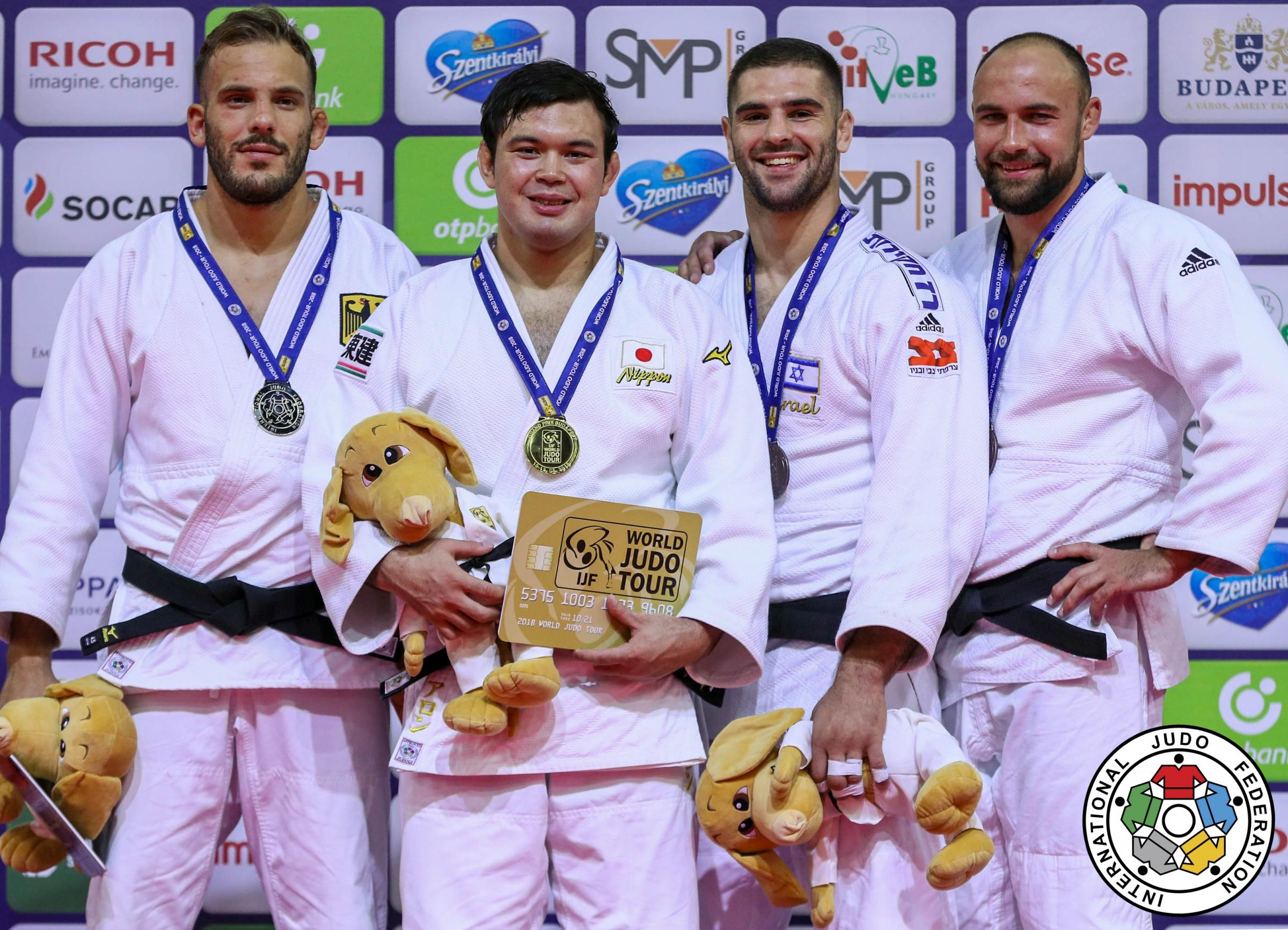 Podium -100 kg 1. WOLF, Aaron (JPN) 2. FREY, Karl-Richard (GER) 3. PALTCHIK, Peter (ISR) 3. BORODAVKO, Jevgenijs (LAT)
---