The Croatian Judo Federation can once again boast another incredible tournament, this week, the Zagreb Grand Prix 2023. Not only the performance of the athletes, but the adapted judo demonstration and kids camp made this a particularly special event.
An incredible duo, TOTH Krisztian (HUN) and Mihael ZGANK (TUR) gave a heartfelt performance for the packed out arena here in Zagreb, with no telling who would be taking the -90kg gold, even heading in to golden score with two shidos each. The contest was dynamic, ballistic and kept everyone on the edge of their seats, and though there were some close calls for scores, a third shido was issued to Zgank. This was the Turkish representatives first final since 2020, a long break for the world silver medallist. As for Toth, he won this event when it debuted in 2014 and incredibly can continue to call himself the Grand Prix champion.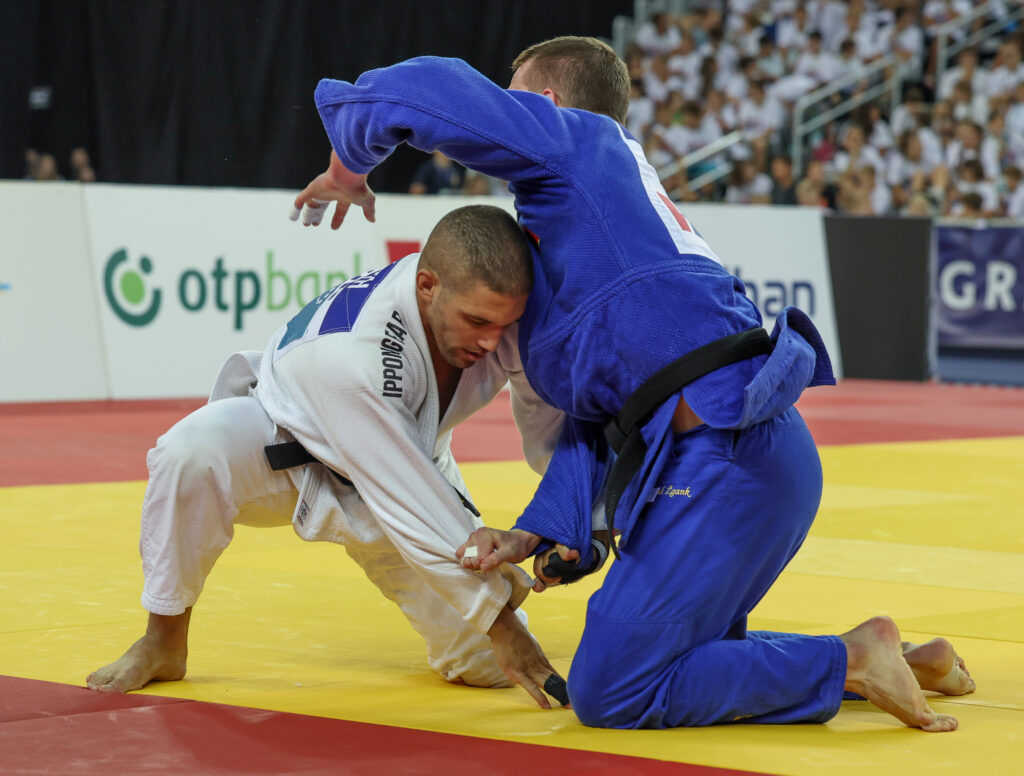 Incidentally, at the end of the contest, the pair who have an extensive head to head tally, spoke briefly to recognise that they had competed against each other in Zagreb in a junior cup, many moons ago and were happy to be continuing the battle with one another.
Also in the -90kg category, Sami CHOUCHI (BEL) took his first medal in this new weight category. The Belgian athlete has tried not once, but twice and both times in different weight categories, to earn a place in the Olympic Games, however has been narrowly beaten by his Belgian compatriots. Now he must continue fighting for a qualification position for Paris, but he is well on his way.
The -78kg category started well for the German team as both Anna-Maria WAGNER and Alina BOEHM, ranked #8 and #10 in the world respectively, took the bronze medals. In the final, 19 year-old Yuliia KURCHENKO (UKR) has tried her hand at a Grand Prix medal a few times prior to today, slowly improving and taking a fifth place in the Upper Austria Grand Prix. On this occasion she managed to place in the final, and eventually took a well-earned silver.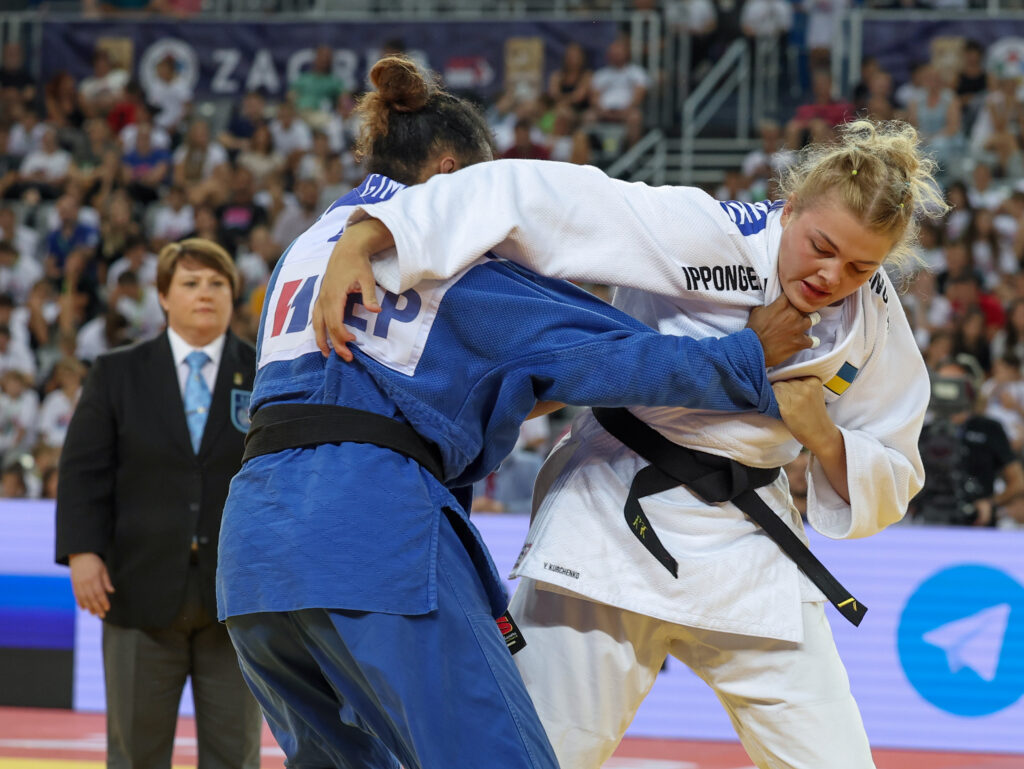 An exciting -100kg final was on the cards, a rematch of the 2021 world championships final between former double world champion, Jorge FONSECA (POR) and former world champion in the -90kg category, Aleksandar KUKOLJ (SRB). In Budapest 2021, it was Fonseca that took the glory and world title but today, Kukolj had an answer for the Portuguese athlete at every turn and felt better suited after some time competing in -100kg. In the end, Kukolj capitalised on a tani o goshi attempt from Fonseca, using his opponents own momentum, he hooked in for o uchi gari and drove Fonseca down for a contest winning waza ari score.
Yet another all-European final ensued in the +78kg category between Kayra OZDEMIR (formerly SAYIT) of Türkiye and Milica ZABIC (SRB), again a final rematch, but this time from the Antalya Grand Slam earlier this year. It was looking good for Zabic who had a strong following in the crowd today, however Ozdemir countered an attack with te waza to score ippon and take yet another gold medal.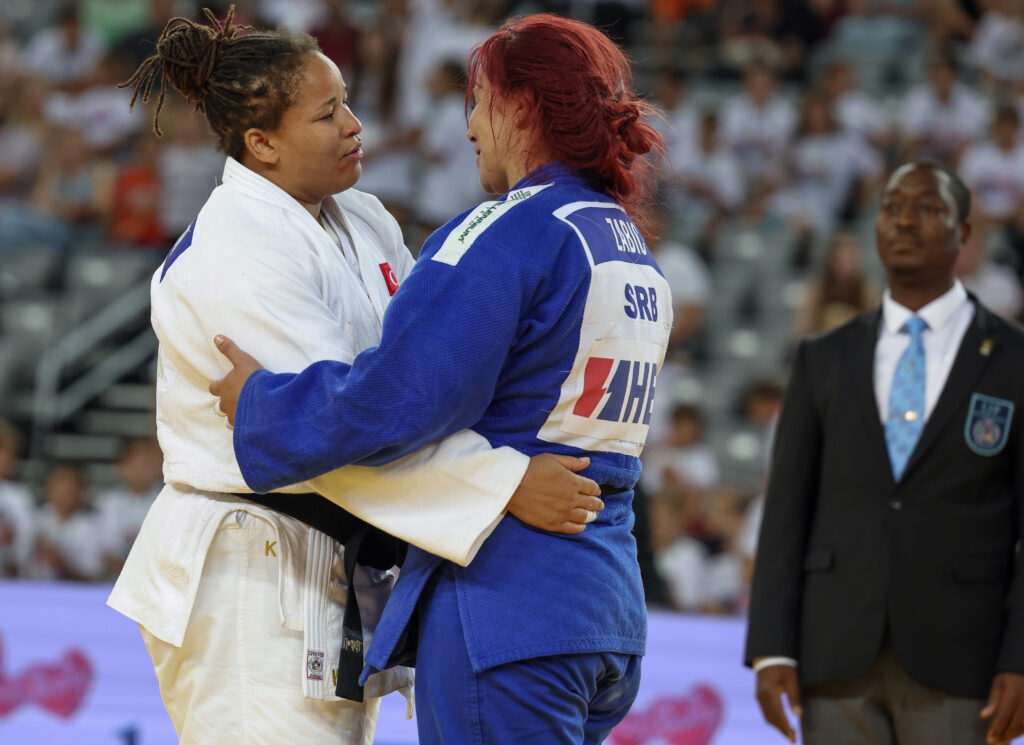 Many had held out for the very final contest of the day in the +100kg which just happened to include the double Olympic champion, Lukas KRPALEK (CZE). The legend made his way, seemingly quite easily, through the preliminary rounds on his way to the final with OTA Hyoga (JPN). The spectators were certainly rooting for a great match up and hopefully a big technique to conclude the tournament but Krpalek was unable to land a scoring throw, instead Ota ceded the final contest by picking up three shidos.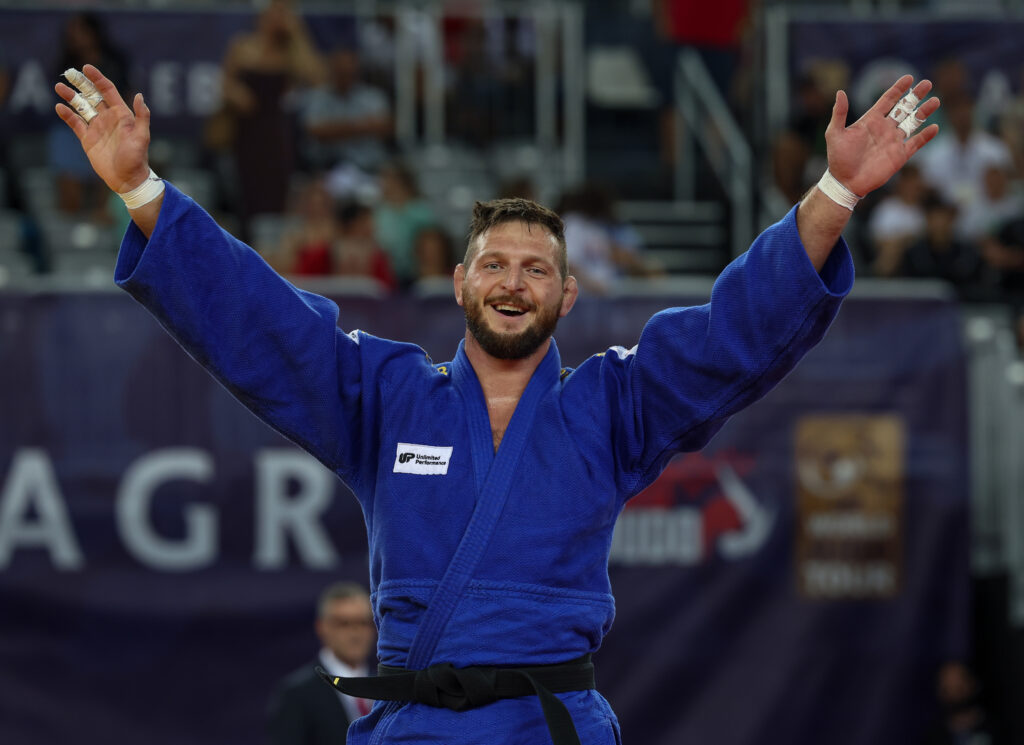 All in all, another terrific day for Europe, but also a historic achievement for Sydnee ANDREWS (NZL), as this was the nations' first medal on the IJF World Tour.
Judoka
Author: Thea Cowen
---