Martyna TRAJDOS of Germany can boast a European Championship title as well as a world bronze, not to mention countless IJF World Tour medals throughout her career, however as a younger athlete noticed something missing.
The German athlete went on to study Health Management, Prevention and Rehabilitation and then a Masters thesis on Mental Health in Elite Sport for Judo Players.
I wrote my Masters thesis then afterwards I wanted to know why we are actually having so many sports player suffering, especially after the Olympics and how it can be possible that we are working with mental coaches but only for the preparation for point 'X' like the world championships, European championships and then often afterwards people are falling in to a deep hole so I wanted to figure out how we can combine it. I want to work on making people mentally strong but still mentally healthy and this is now my task! It is hard, but it is important because it is personal, but this is what I'm doing, they like the concept and the doors are opening, they want to invite me, the coach of the U18 wanted me to come to the European championships so I've come here to get to know the athletes. I will also go the worlds later and I'm working with the girls in Germany so I get to do a lot.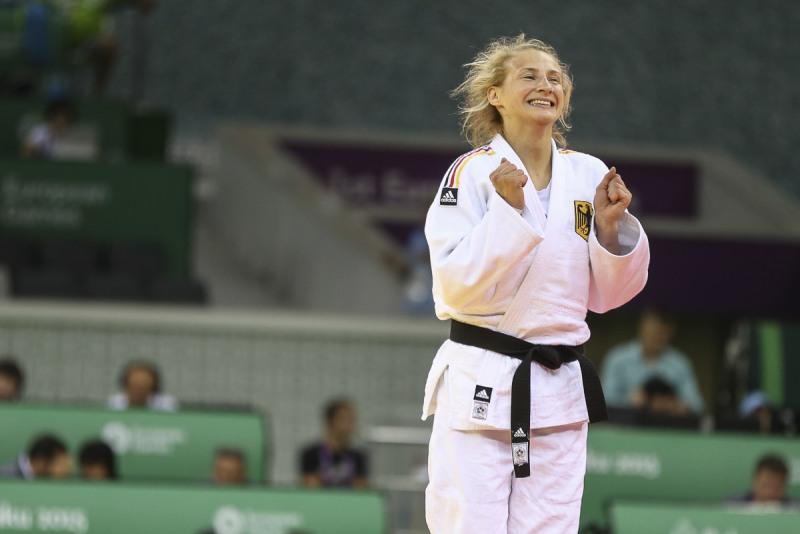 I also started to give out information and workshops for mental health to coaches so they can learn about the red and green flags, things that they should know about. There is not education about this so how are you supposed to know if your athlete is fine or not if you don't have the education?
Trajdos went on to give an example regarding overtraining which is a big topic at the moment, explaining that it is similar to depression but it isn't fully understood and how coaches can't understand why after a short break from judo, the athlete still isn't recovered. She finds herself fortunate to be in the position to give feedback to the coaches during the camp about their body language and how they're talking to the children.
So this is my feeling, we need early prevention so we don't want to start where the fire is already burning and we want to have the healthy kids there so my concept was to start with the younger ones and here we are. At cadet level there is still a lot of pressure and they don't have the coping skills for this yet, I remember when I was younger I was wondering why there was no one telling me which way to go or give me suggestions. I have been through all of that so now I can give it back.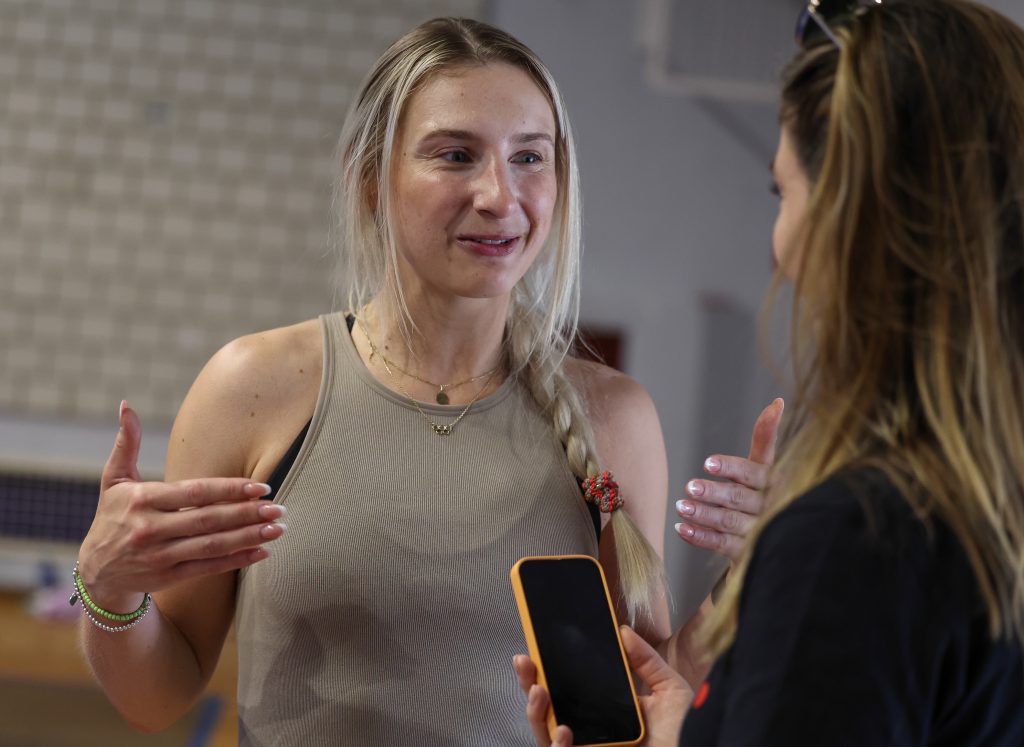 Not only have her studies focussed on mental health but she has also attained the IOC Mental Health Certificate. Trajdos went on to discuss her past talks with sports psychologists and how education must be a compulsory part of our sport, this research and work can only be beneficial to the future athletes.
Judoka
Author: Thea Cowen
---