The first day of the European Judo Open Madrid 2018 ended with double victories for Italy and France. Single golden celebrations went to Romania, Germany and Belgium. Although the host nation won the most medals, they did not manage to gain a first place.
A surprise package was delivered in the -48kg category when Laura MARTINEZ ABELENDA (ESP) threw Olympic and World Bronze medallist, Otgontsetseg GALBADRAKH (KAZ), during their semi-final contest. The Spanish athlete had to settle for silver medal at the end.
'The most dangerous phrase in language is "we've always done it this way"'. With Tokyo 2020 being the focus point, Andreea CHITU (ROU) and Kenneth VAN GANSBEKE (BEL) proved this on the tatami today, by adapting and changing the way they live, train and compete. They both have walked away with gold medals in their respective weight categories; change is essential to stay at the top.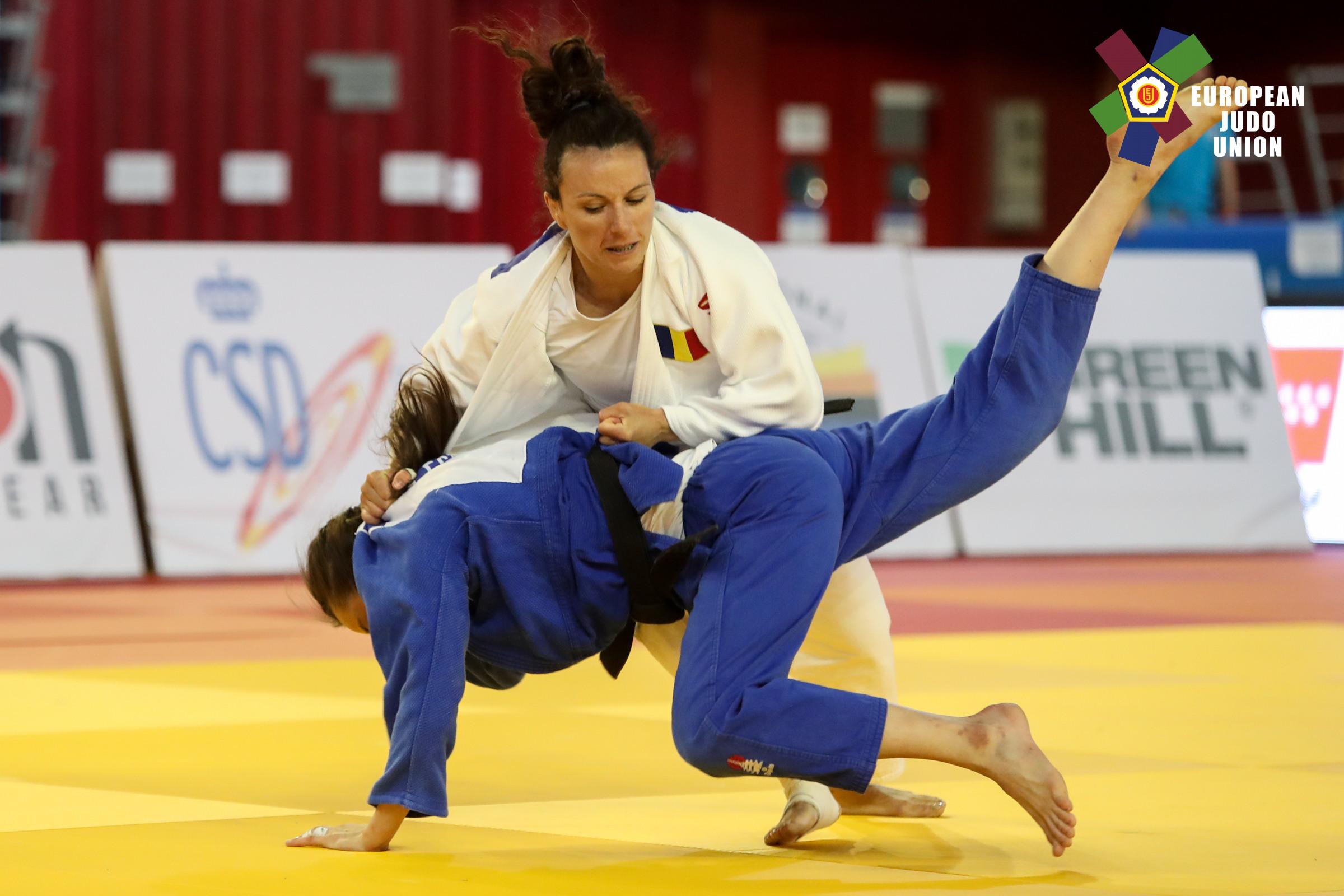 After numerous setbacks with injuries and a series of challenging contests today, CHITU stood on top of the podium knowing she had worked hard to keep her reputation as a top class judoka.
Following her first contest against Lamia EDDINARI (MAR), CHITU faced the home favourite Ana PEREZ BOX (ESP). The Romanian conceded a waza ari score early on which was a sharp wake up call, and within the first minute of the contest, CHITU brought her to ne waza and claimed her place in the final against Nina Estefania ESTEO LINNE (ESP). This judoka proved today that she has been able to change the way she competes, evolving with her body, a sign of an experienced and determined player.
Interview with Andreea CHITU:
Following your four contests and winning the final with a positive score, how do you feel about your performance today?
"Well, I am positive following my day. I came to Madrid for fights and I am pleased with my overall performance."
You have been a top competitor for over 10 years on the World circuit; how do you continue through injuries?
"Well I have been out for some time with knee injuries. I am driven, I know I have to continually adapt and my judo must develop. I feel I have a reputation to hold when I am on the tatami, that's difficult but it is part of me."
What is next for you?
"I may travel next weekend to compete in the European Judo Cup in Belgrade, Serbia. I will then look to train at the the EJU Camp in Castelldefels, Spain. From there, we will travel to Rome to train at the Olympic Centre."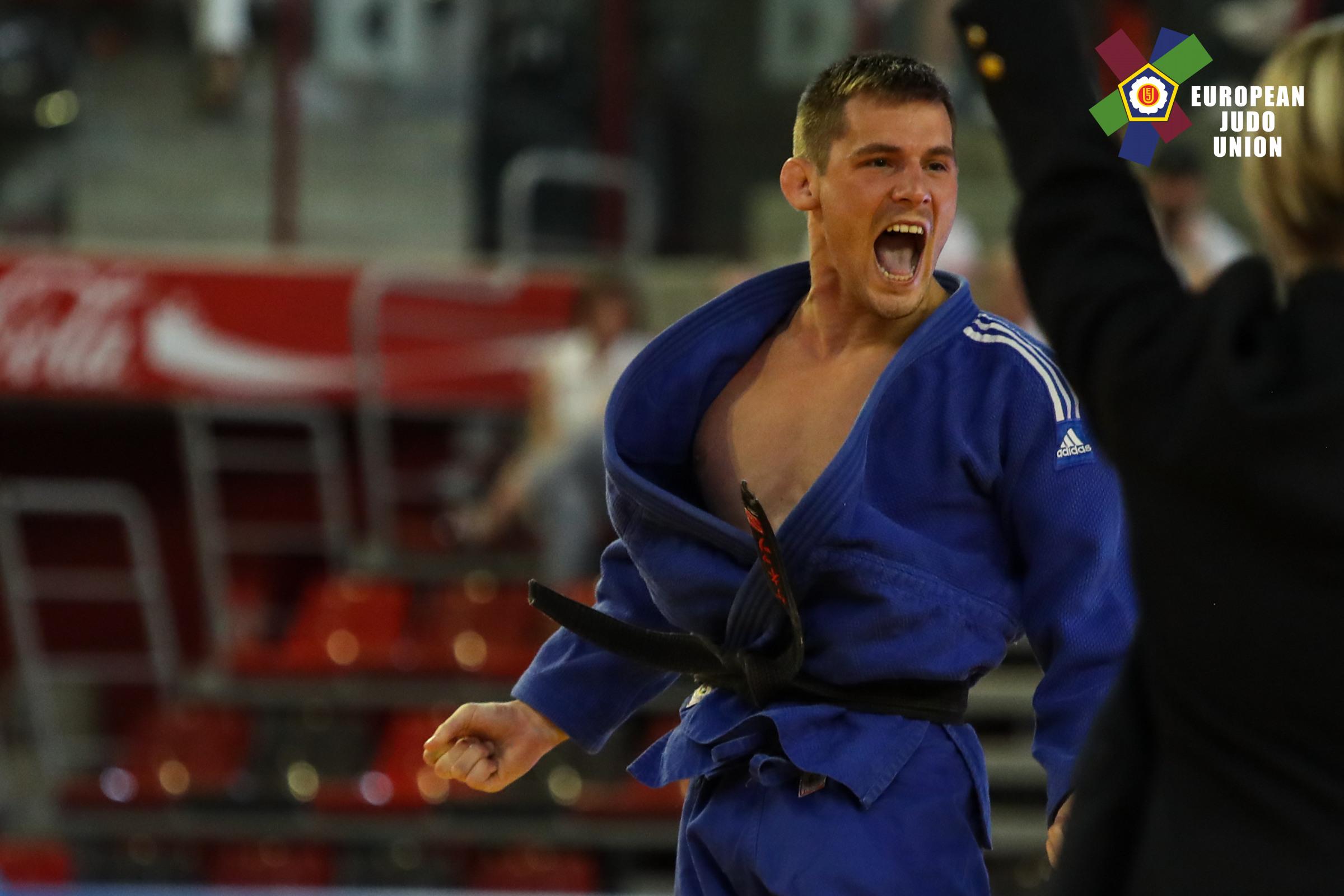 Injuries aren't the only things that have an impact on players. Despite feeling knocks previously when not medalling in major competitions, Kenneth VAN GANSBEKE felt confident and relaxed going in to the gold medal contest today in Madrid. When catching up with our -66kg gold medallist, he explained that a move and change in his training has made him a better judoka, more at ease, and is now reaping the rewards. Evidently a happy judoka is a successful one!
Interview with Kenneth VAN GANSBEKE:
You finished today's final quickly against David RAMIREZ RAMOS of Spain with a spectacular switch of direction to a perfectly timed foot sweep. How do you feel following your final contest and can you reflect on your overall performance?
"Well, I feel great. I was really pleased with my final and also throughout my performance today. I had some contests where I went down a score and managed to stay focused and come back to win."
This has been a super result for you. How was your preparation?
"Well, I have made a big change in my training back home. I have moved to train in Wavre, which I believe has made a big difference to my positive result. I had some self doubt before, but I am now in a good training group and really enjoying judo at this moment."
What is next for you?
"I will look to compete at the Zagreb, Grand Prix in July."
---
WINNER'S QUOTES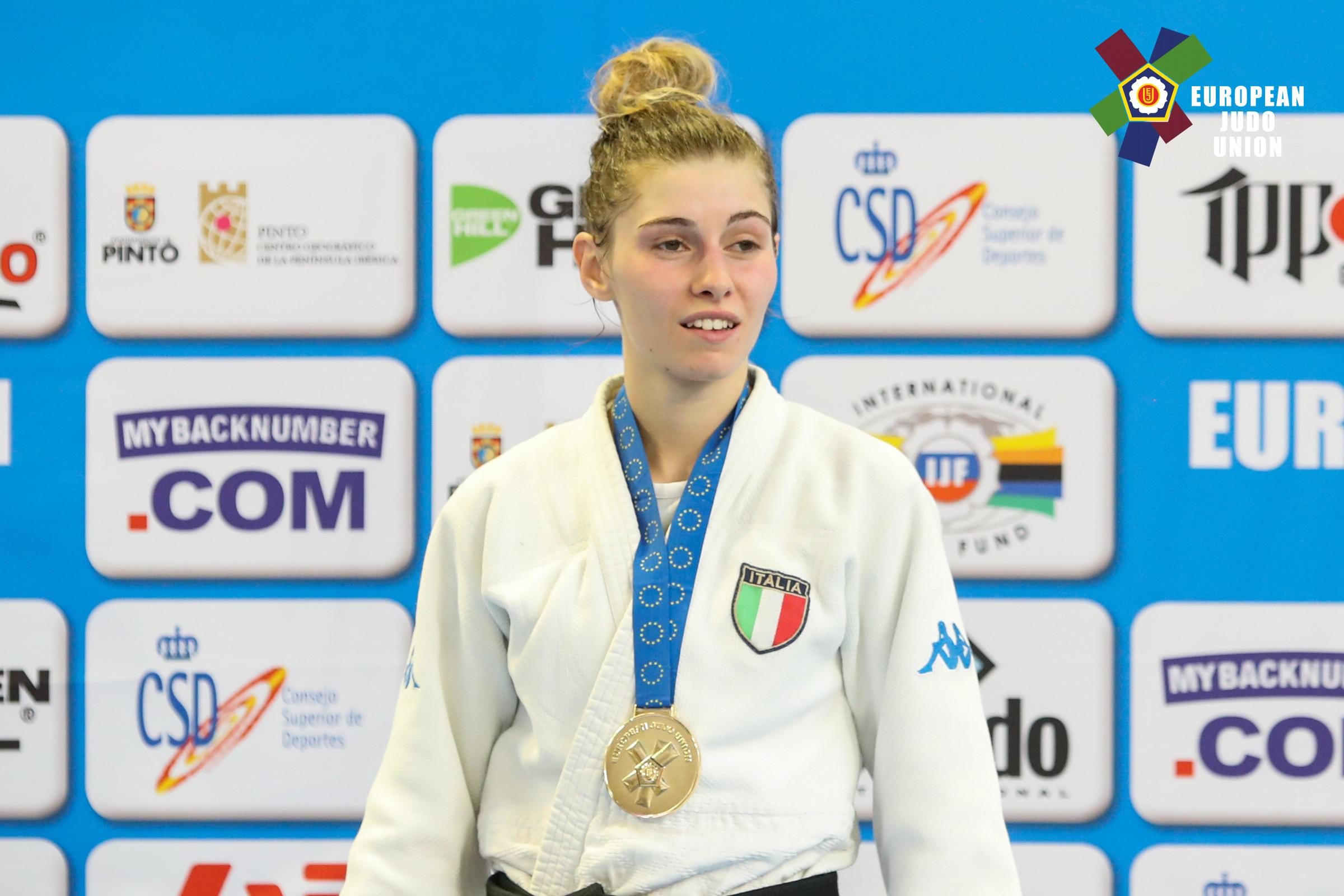 Winner of the -48kg category, Francesca GIORDA (ITA) "I had a good day, this is actually my first tournament fighting -48kg, for the past 12 years I have been fighting -52kg, before that when I was young, it was always -44kg. Naturally, I weigh about 50kg so it is not difficult for me to fight 48kg so this could be a strong decision for me, we will see. Next, I will be fighting in Belgrade, but in -52kg. I will probably fight a few tournaments as this and for qualifying events the plan is 48kg but it is still a development."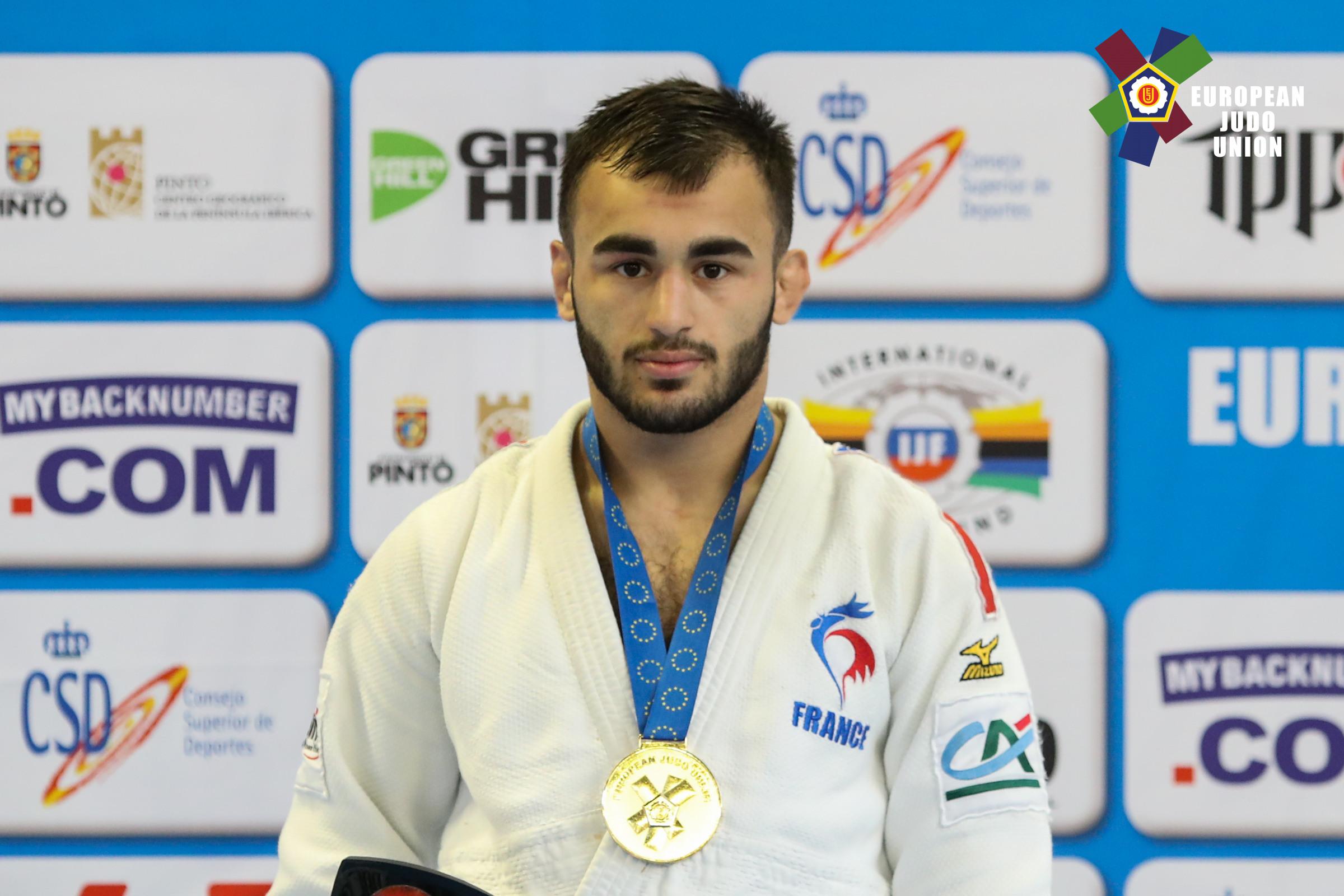 Winner of the -60kg category, Luka MKHEIDZE (FRA) "I feel really happy. I would like to say thank you to my coach, Stefan Auduc for his support. I think my toughest contest was would my first contest against Bartlomiej GARBACIK (POL). It was tough because it was my first one of the day and also, he was very strong. My goal is to continue to support and fight for my club, Bourges. We will compete in Frances National Club Championships. I will hopefully fight up in the 66kg category, if i can get selected."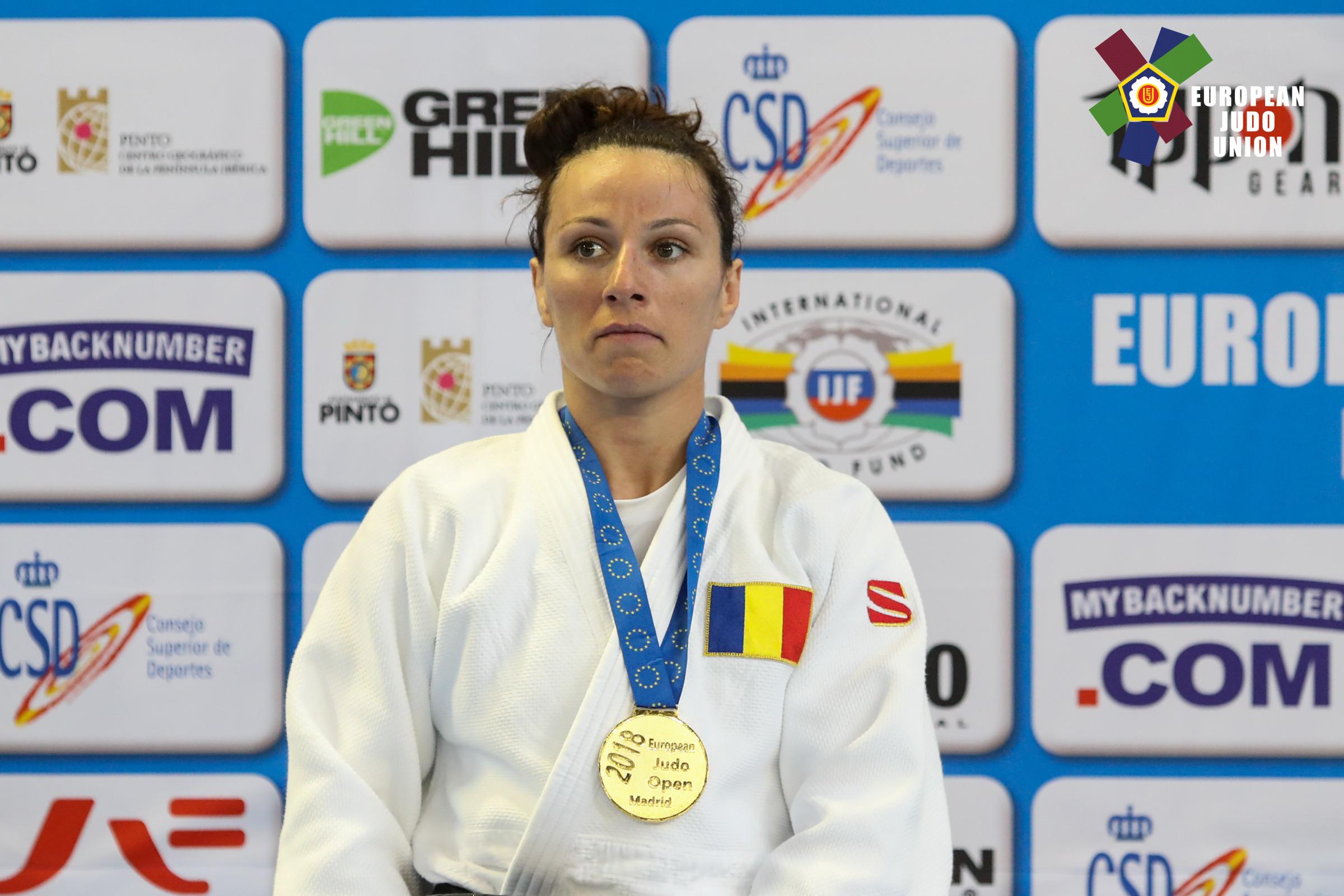 Winner of the -52kg category, Andreea CHITU (ROU) "I have been out for some time with knee injuries. I am driven, I know I have to continually adapt and my judo must develop. I feel I have a reputation to hold when I am on the tatami, that's difficult but it is part of me."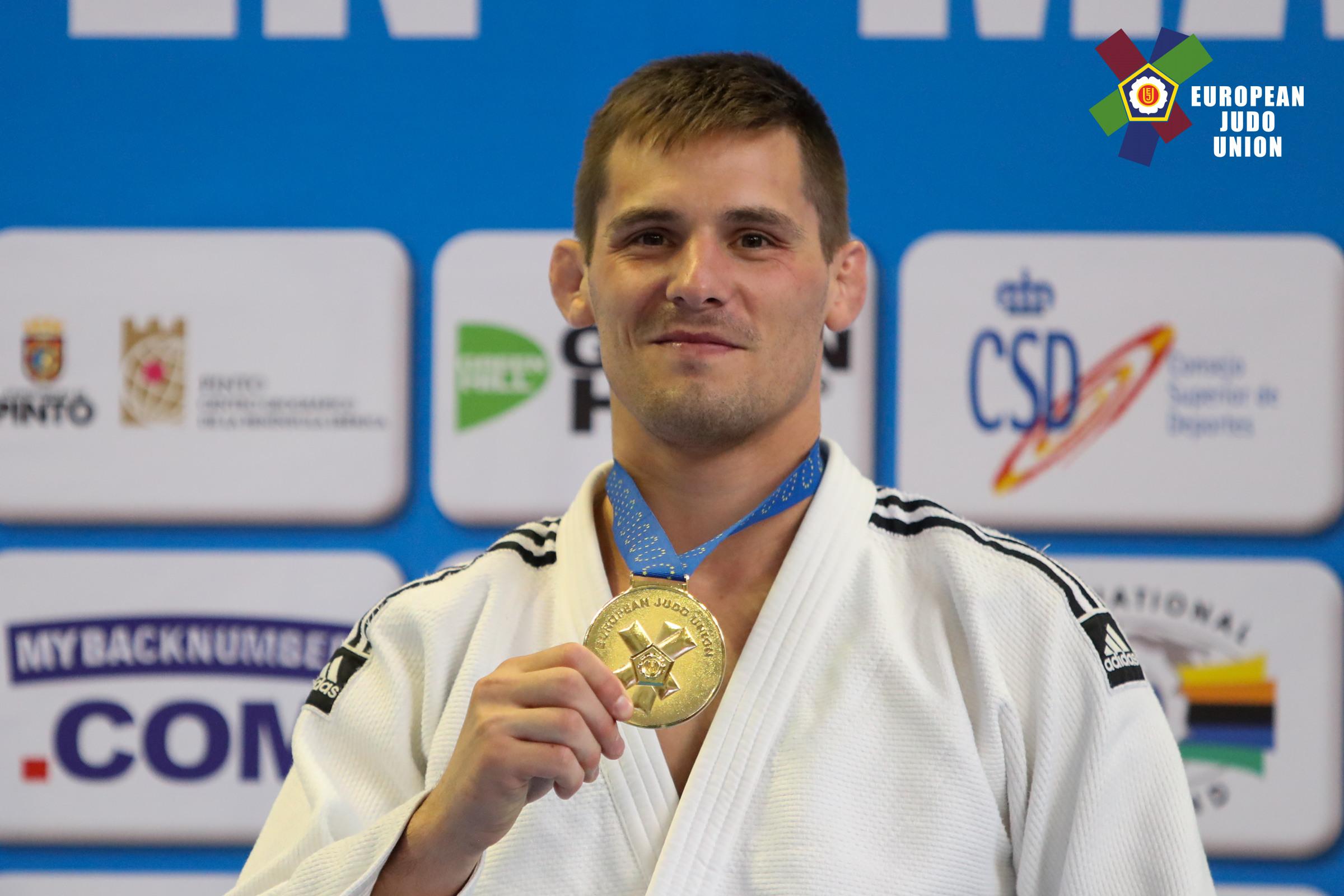 Winner of the -66kg category, Kenneth VAN GANSBEKE (BEL) "I feel great. I was really pleased with my final and also throughout my performance today. I had some contests where I went down a score and managed to stay focused and come back to win."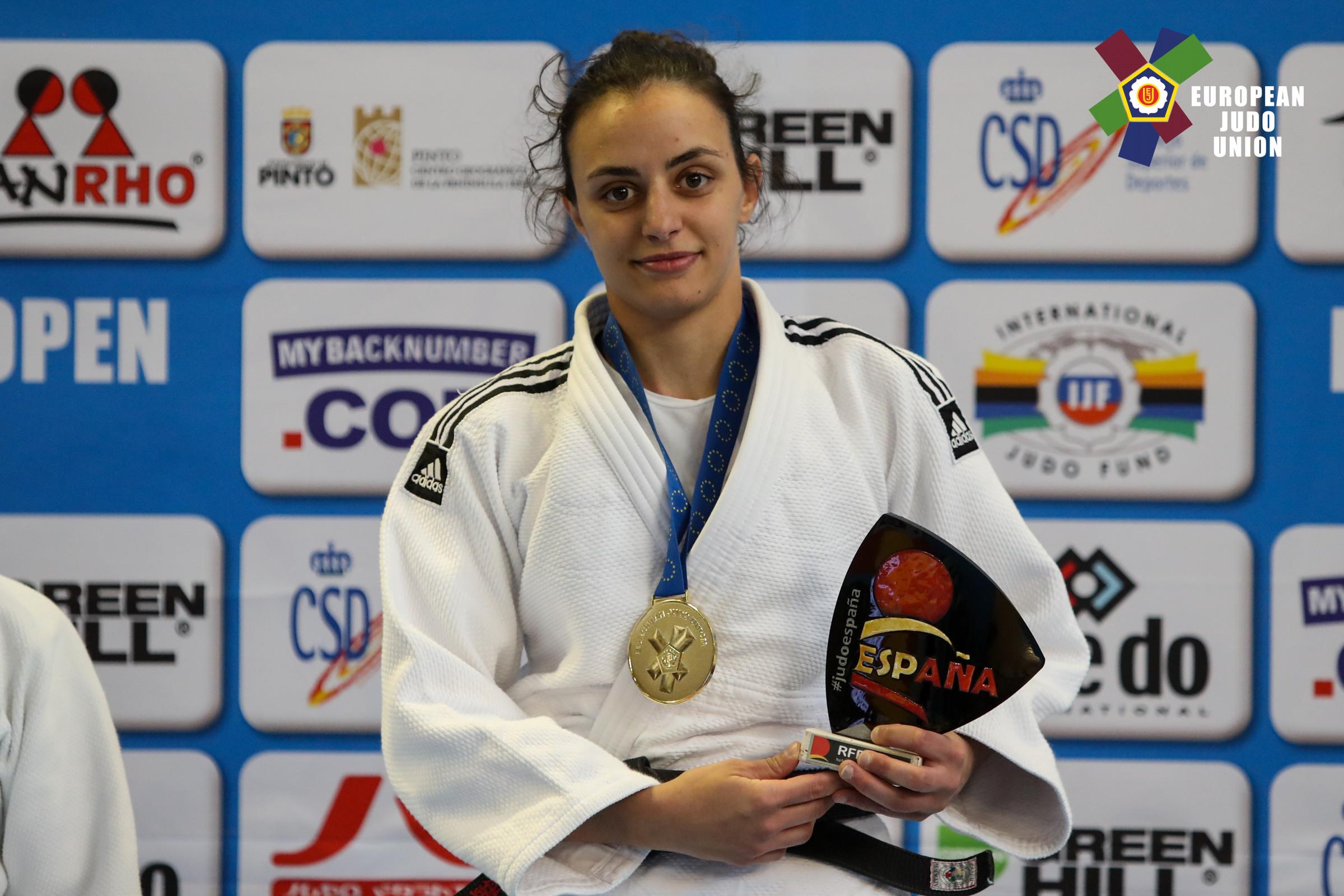 Winner of the -57kg category, Martina LO GIUDICE (ITA) "It's a great feeling. I have been injured recently and I only managed a couple of training sessions prior to this event. So, I came here relaxed, just to do my best. I came here with my personal coach from my training club, Fiamme Gialle in Rome. That was great and helped with my confidence. Now, I will rest again to ensure my knee is fully recovered and I will wait to hear from the National team selections to know what is my next event."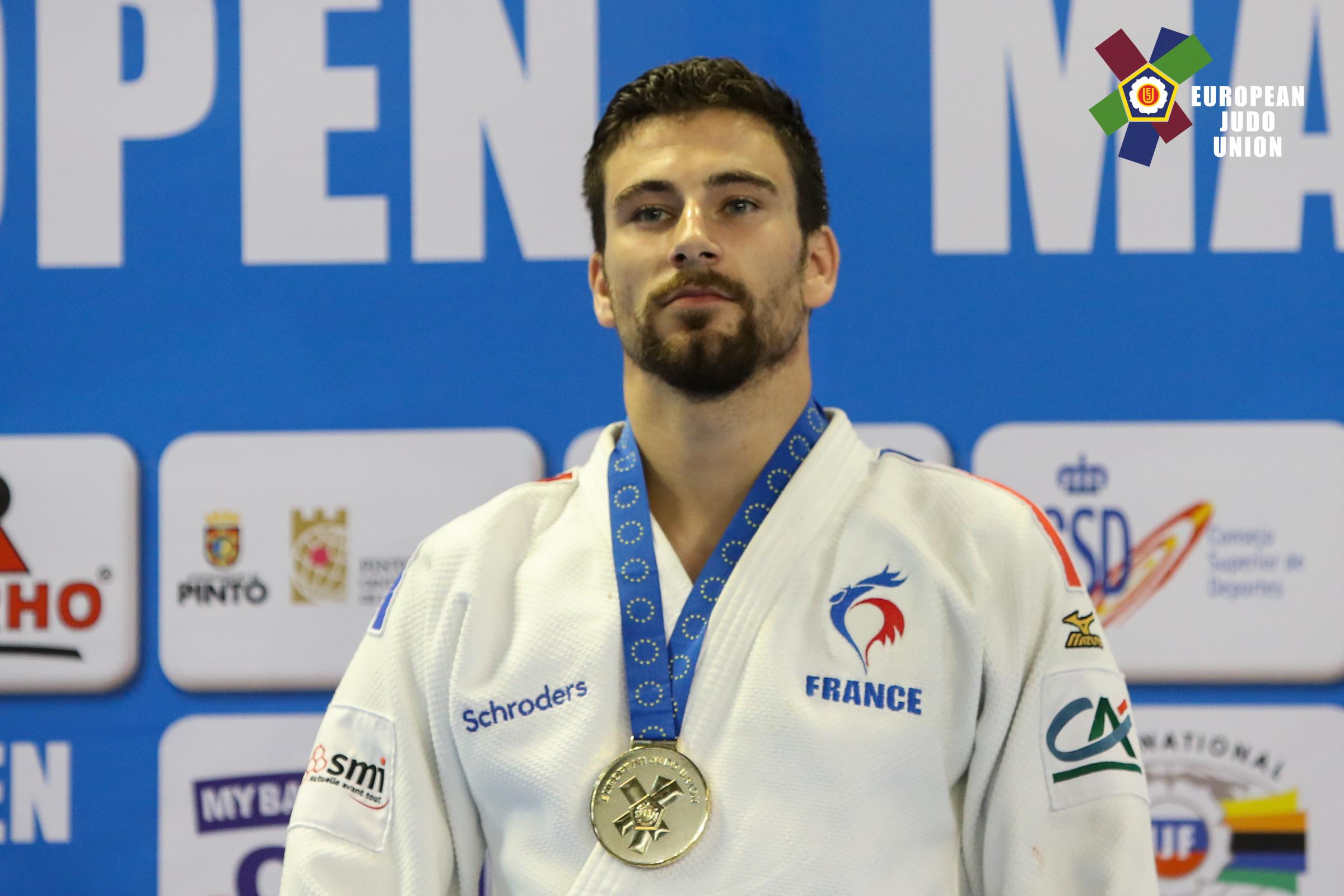 Winner of the -73kg category, Benjamin AXUS (FRA) "My preparation has been really good; the period before this competition I was in Azerbaijan training. I was maybe a little tired, but felt very relaxed and in control throughout today's contests. I was supported by my club coach, Alex Borderieux, which also made me feel strong throughout today. In the final, I used my natural physique, long gripping range and ashi waza. I managed to score in the third minute with a counter attack ouch gari and then controlled the contest. My next event will see me compete in the Mediterranean Games in Tarragona, Spain towards the end of June."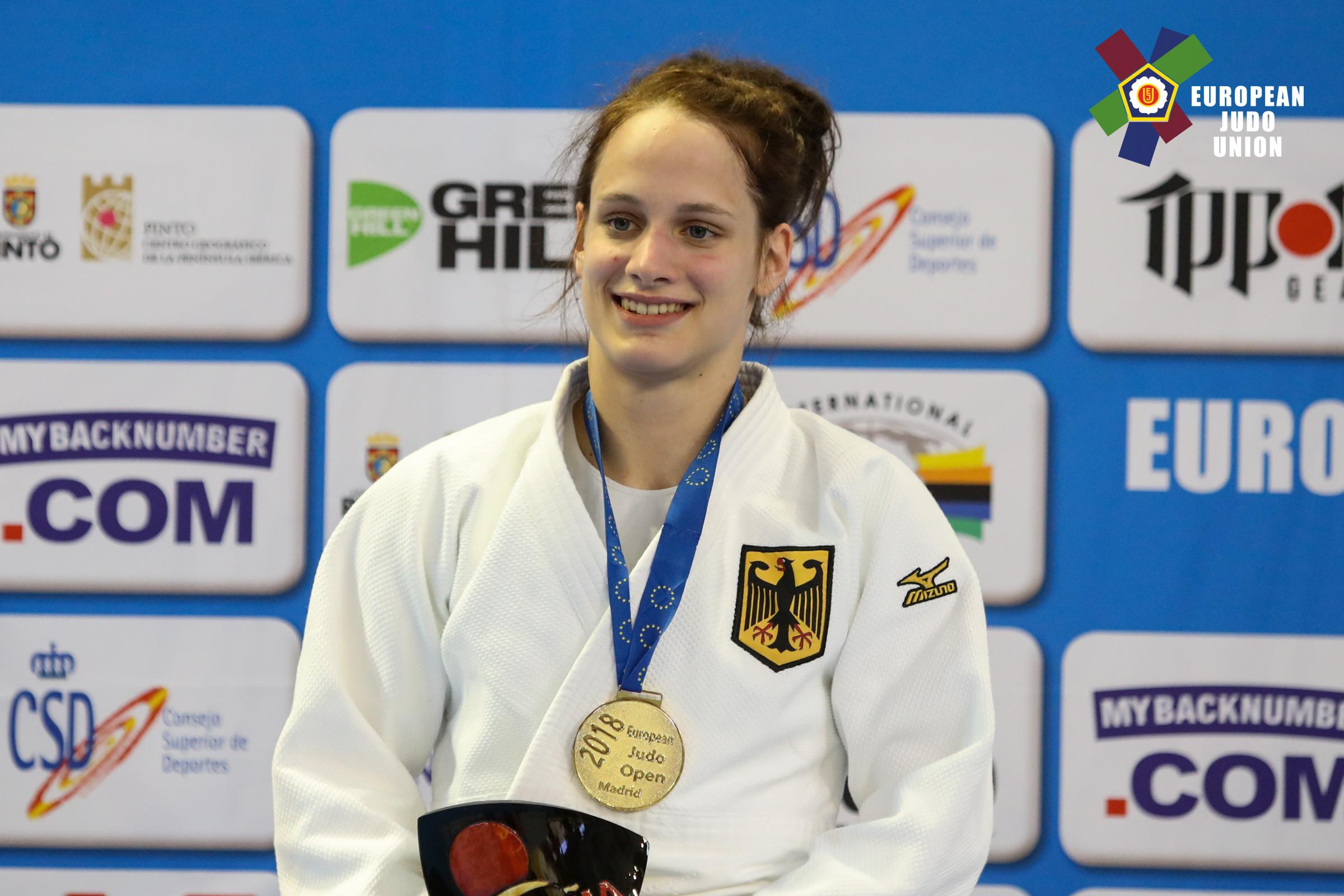 Winner of the -63kg category, Nadja BAZINSKY (GER) "I felt really good this morning, really strong which was pleasing as I had to take some time off following an injury towards the end of last year. I have been lucky to train in Japan for 3 weeks, which of course has helped in my performance. My toughest contest was definitely Isabel PUCHE (ESP) in my quarter final contest. I scored early in the first minute and I had to control the contest to the full four minutes. Now, I will hopefully travel to compete in the European Judo Cup in Belgrade, Serbia and back to Spain for the EJU Training Camp in Castelldefels. Following that, I will travel to Zagreb and Budapest to compete in the Grand Prix in July and August."
---
PODIUM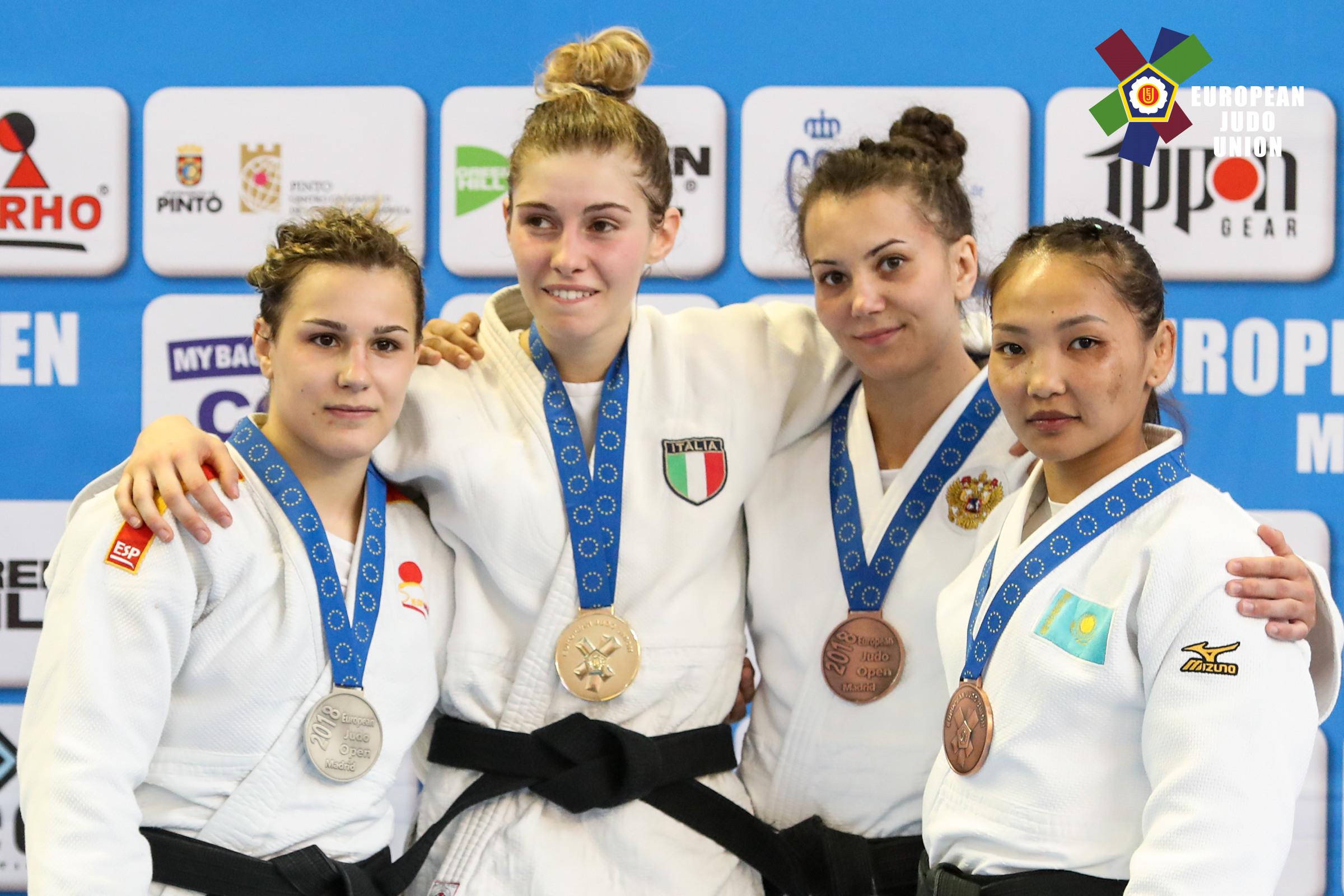 Podium -48kg category 1. GIORDA, Francesca (ITA) 2. MARTINEZ ABELENDA, Laura (ESP) 3. PAVLENKO, Anastasia (RUS) 3. GALBADRAKH, Otgontsetseg (KAZ)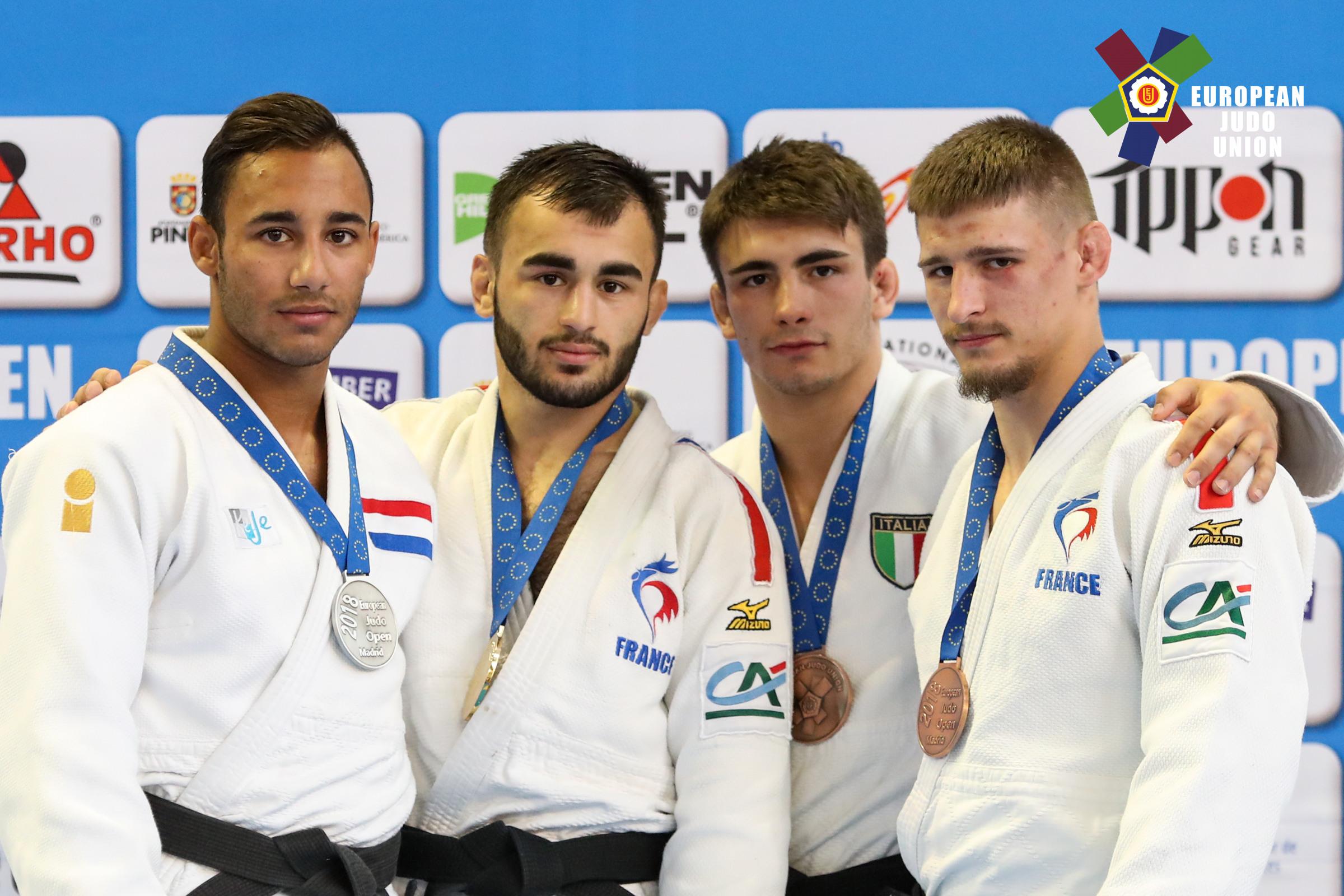 Podium -60kg category 1. MKHEIDZE, Luka (FRA) 2. KOFFIJBERG, Roy (NED) 3. CARLINO, Andrea (ITA) 3. MANQUEST, Vincent (FRA)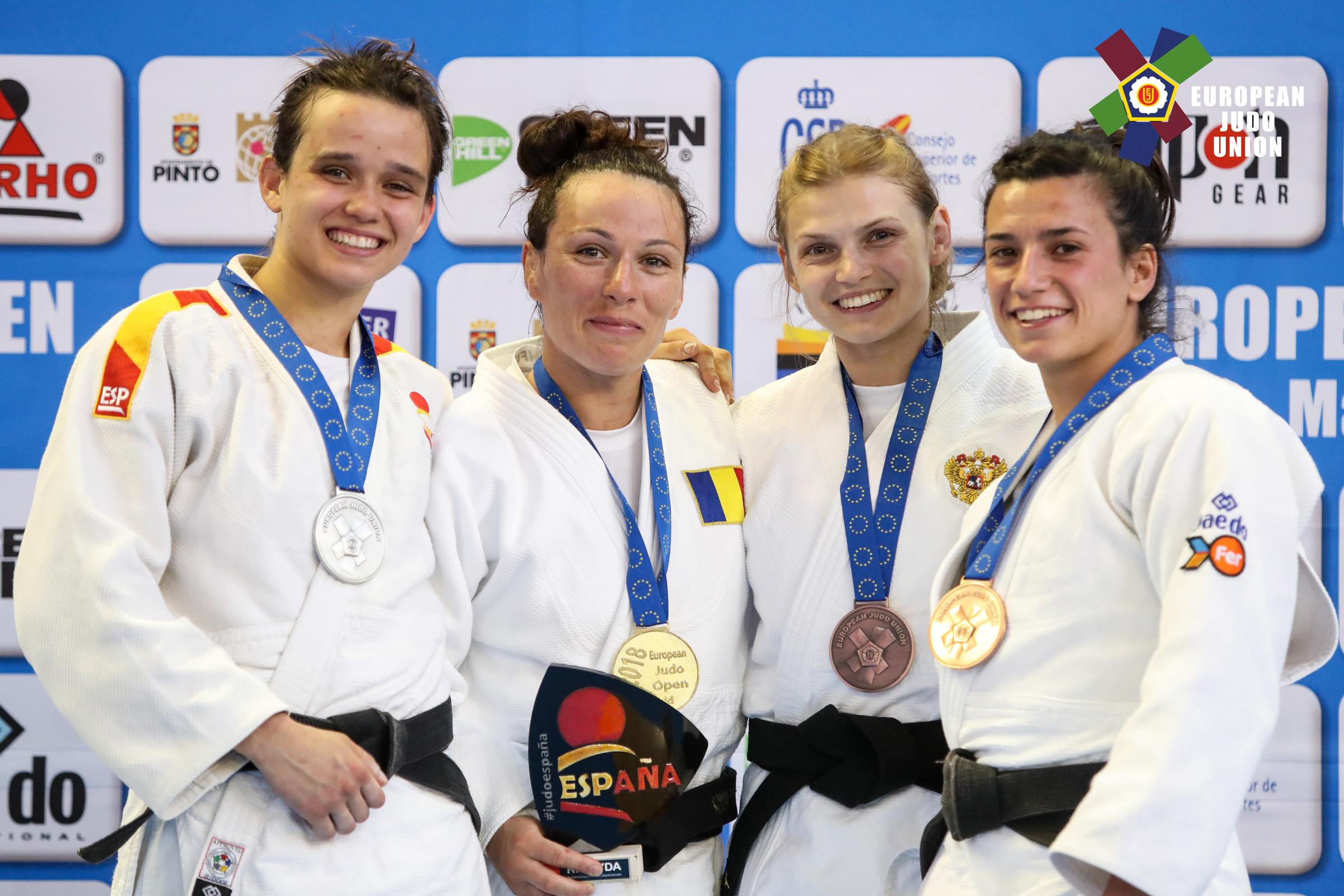 Podium -52kg category 1. CHITU, Andreea (ROU) 2. ESTEO LINNE, Nina Estefania (ESP) 3. KUZNETSOVA, Alesya (RUS) 3. PEREZ BOX, Ana (ESP)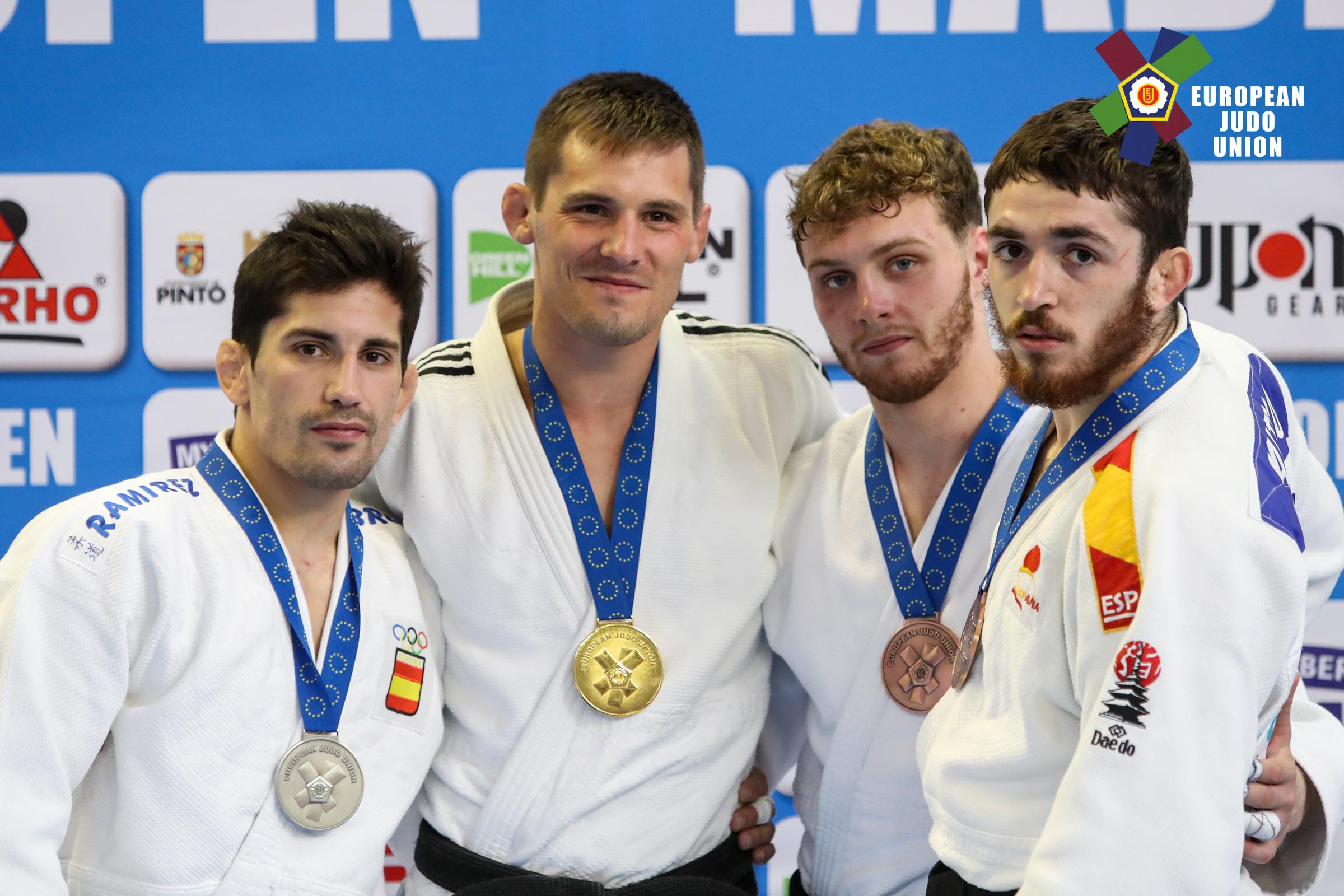 Podium -66kg category 1. VAN GANSBEKE, Kenneth (BEL) 2. RAMIREZ RAMOS, David (ESP) 3. CASES ROCA, Salvador (ESP) 3. GAITERO MARTIN, Alberto (ESP)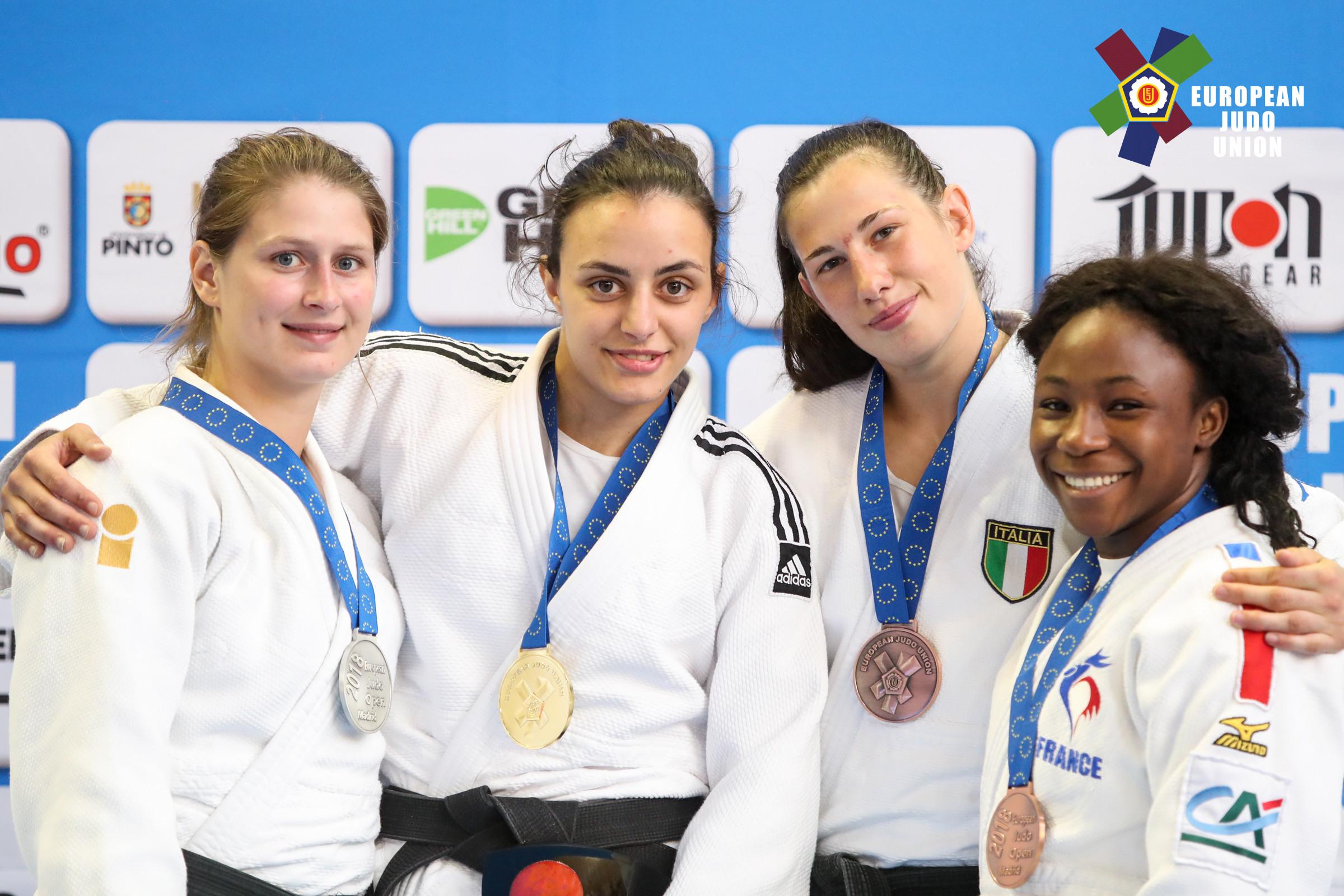 Podium -57kg category 1. LO GIUDICE, Martina (ITA) 2. KARTHAUS, Dewy (NED) 3. RIGHETTI, Anna (ITA) 3. MANDENG, Veronique (FRA)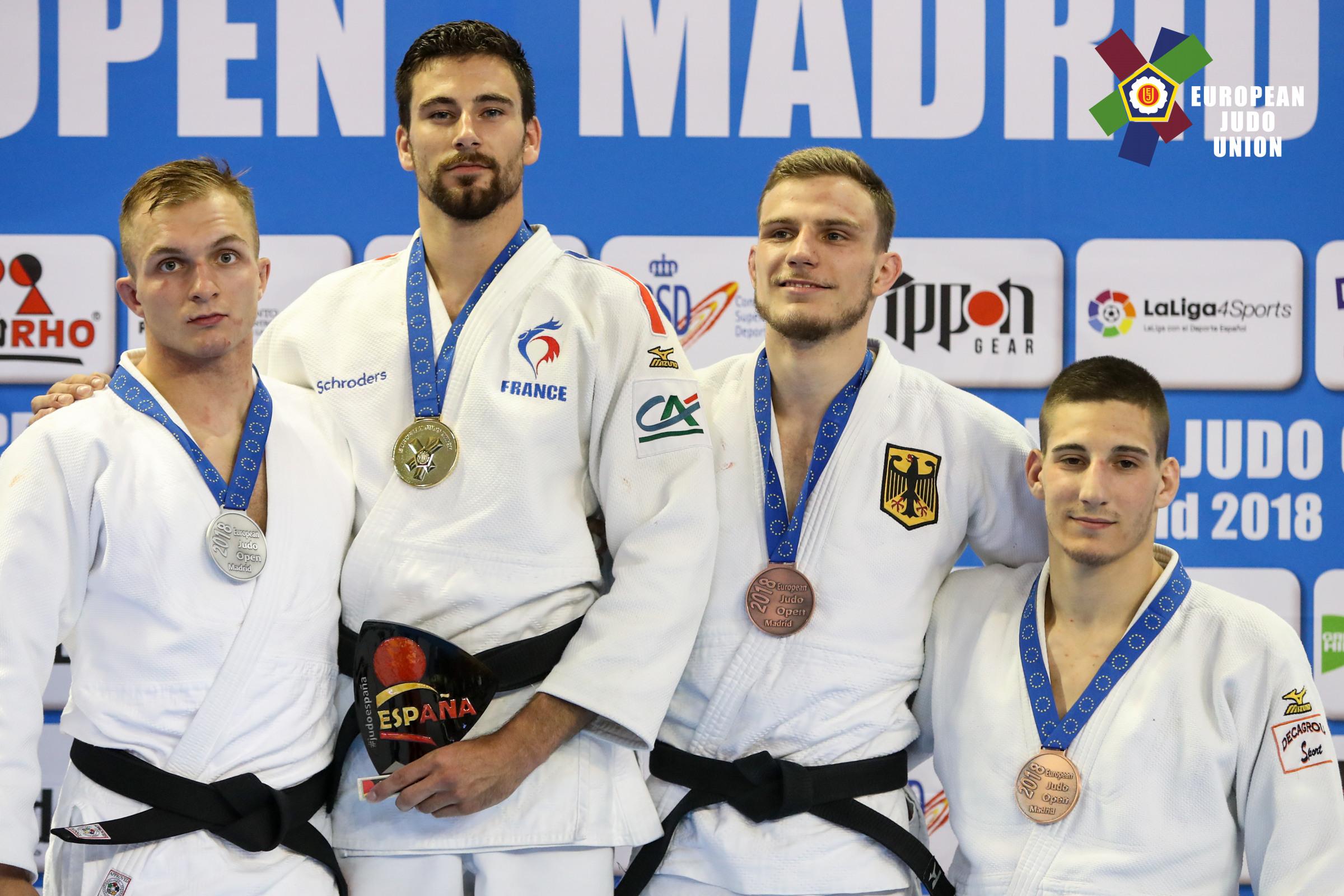 Podium -73kg category 1. AXUS, Benjamin (FRA) 2. MROWCZYNSKI, Wiktor (POL) 3. BARWIG, Robert (GER) 3. CASAGLIA, Leonardo (ITA)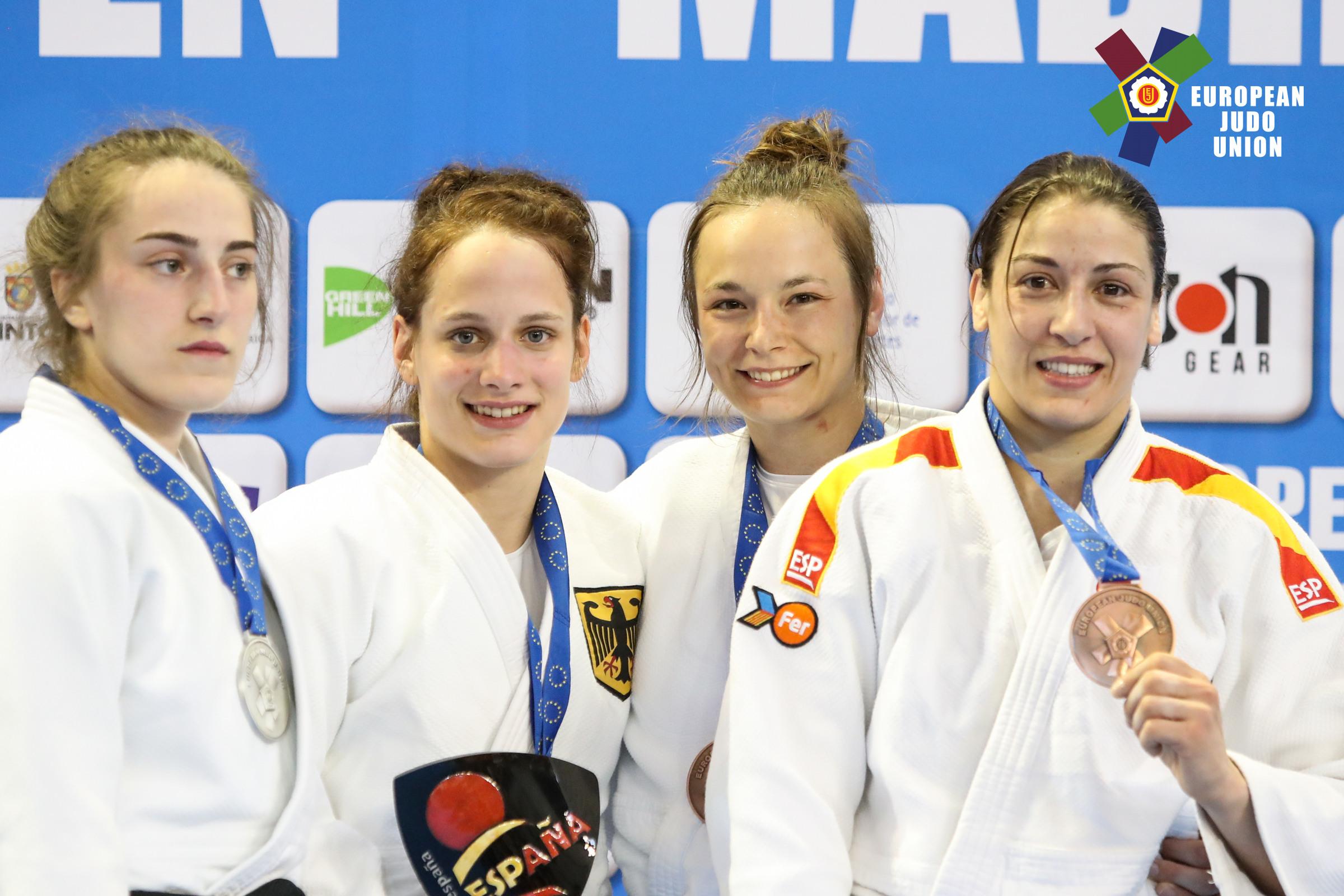 Podium -63kg category 1. BAZYNSKI, Nadja (GER) 2. BADUROVA, Kamila (RUS) 3. HERRMANN, Vivian (GER) 3. PUCHE, Isabel (ESP)
Judoka
---