The Portuguese Judo Federation (FPJ) organized this Saturday, 10th of June, a Tribute to the great Sensei José Manuel Bastos Nunes, by the occasion of his 80th anniversary (celebrated last May 13rd). The chosen stage was the Sports Hall of Odivelas, Lisbon, during the U14 National Championship. The tribute consists of a short introduction of the Sensei Bastos Nunes life for young judokas and general public attending the competition (around 1000 people). Sensei Bastos Nunes was one of the favorite disciple of the Father of the Portuguese Judo, Sensei Kyoshi Kobayashi, and his at the moment 8th DAN (higher graduation of a Portuguese Judoka).
We would like to take this opportunity to share a little history of "Sensei of the Senseis" and live symbol of Judo in Portugal.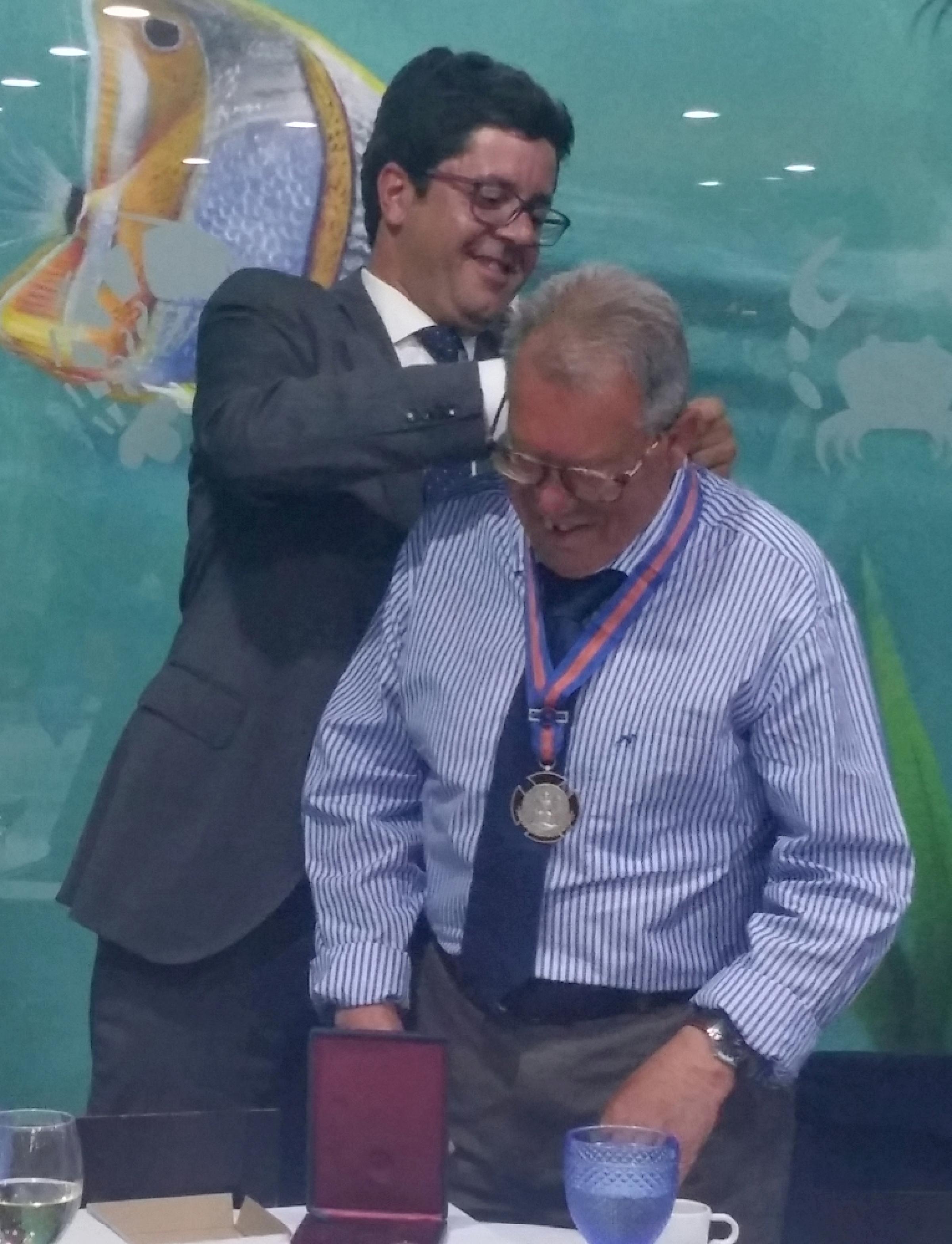 Sensei Bastos Nunes was one of the first Judokas in Portugal, while athlete he has a rich curriculum, including the first medal gained in the first International Championship that Portugal took part (the International Tournament Madrid – Lisbon), he won the Open National Championship, 8 times the National Championship of Light division, 5 times the National Championship by Teams and won 2 times to Portuguese Cup. Regarding his International career, he took part 8 times in European Championships and once in the World Championship. All his life he was loyal to his long-time club Judo Clube Portugal wish he represent has athletes and coach. He spread his knowledge all over Portugal, teaching more than 20 clubs. He represented the Portuguese Judo Federation for many years in important tasks, as coach or collaborator.
He established a Judo Club in Sintra, Lisbon, with the name "Judokai – Judo Clube de Sintra". He was a coach of many big names for the Portuguese Judo, between them National Champions and Olympic Athletes, like Filipa Cavalleri, Michel Almeida, Renato Kobayashi and António Matias, former national coach António Lopes Aleixo and former Portuguese National Federation President José Manuel Costa e Oliveira. The Sensei is also the Honor President of the National Grades Commission.