The final block of day one first saw the repechage and semi finals take place. With eight Europeans competing for medals, it was going to be a strong competition.
Repechage & Semi Finals
First up were the women, Shira RISHONY (ISR) defeated Chen-Hao LIN (TPE) followed by a win from Catarina COSTA (POR) who defeated the 2016 Olympic champion, Paula PARETO (ARG). At 35 years-old, the Argentinian has had a phenomenal career but was unable to keep her title five years on. It was an emotional win for Costa, but also for her opponent, a great athlete.
Daria BILODID (UKR) appeared in the first of the semi-finals and despite a tremendous contest against the home favourite, TONAKI Funa (JPN), she fell victim to ne waza and was forced to accept defeat and fall in to the bronze medal contest against Rishony.
Podium at -48 kg
Women -48 kg 1 KRASNIQI Distria KOS 2 TONAKI Funa JPN 3 MUNKHBAT Urantsetseg MGL 3 BILODID Daria UKR
Podium at -60 kg
Men -60 kg 1 TAKATO Naohisa JPN 2 YANG Yung Wei TPE 3 SMETOV Yeldos KAZ 3 MKHEIDZE Luka FRA
Next up, #1 seed Distria KRASNIQI (KOS) was clearly taking no prisoners and scored early against MUNKHBAT Urantsetseg (MGL). It became a contest of grips and as the clock ticked away, the pair picked up two shidos each but in the end it was Krasniqi who secured her place in the final, following in the footsteps of team mate and training partner, 2016 Olympic champion, Majlinda KELMENDI.
The repechage contest for the mens began with an all-European contest between Tornike TSJAKADOEA (NED) and Artem LESIUK (UKR). The former had already defeated the #1 seed but missed out on a place in the semi final, but again his uchi mata skills came in to play to find him a place in the bronze contest.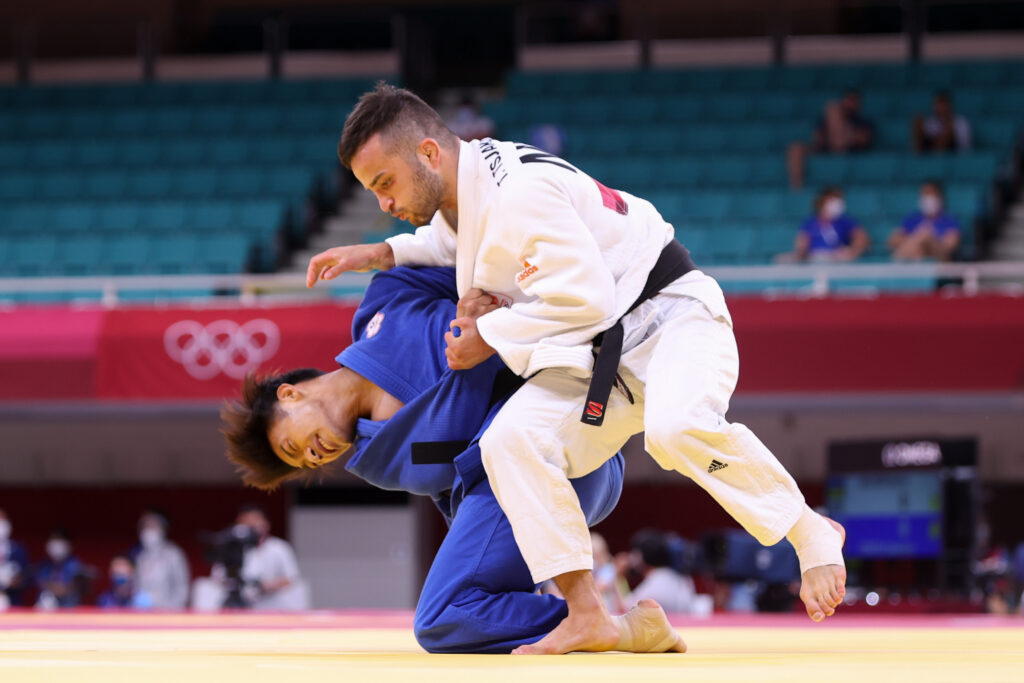 2019 world champion, Lukhumi CHKHVIMIANI (GEO) was unable to match his performance in Tokyo this time round, though an impressive repechage contest which ran four minutes in to golden score is one still to be respected.
Luka MKHEIDZE (FRA) came out strong, almost putting a score on the board early on, however his opponent Yung Wei YANG (TPE) was agile enough to escape. Following an 11 minute semi final contest between TAKATO Naohisa (JPN) and Yeldos SMETOV (KAZ), we found ourselves in yet another golden score situation, no scores, no shidos. After five extra minutes of contest time, Yang secured the win and Mkheidze was in the fight for bronze.
Medal Contests
It started as a close contest between the two-time world champion, Bilodid and Rishony with the latter coming extremely close on two occasions to scoring. The eventual bronze medallist was Bilodid as she found her strength in ne waza and counted 20 seconds until the medal was hers. It was a tough day for the young Ukrainian, and a tough year in light of the pandemic, so although she has become Olympic medallist, it was clear she had her heart set on loftier achievements.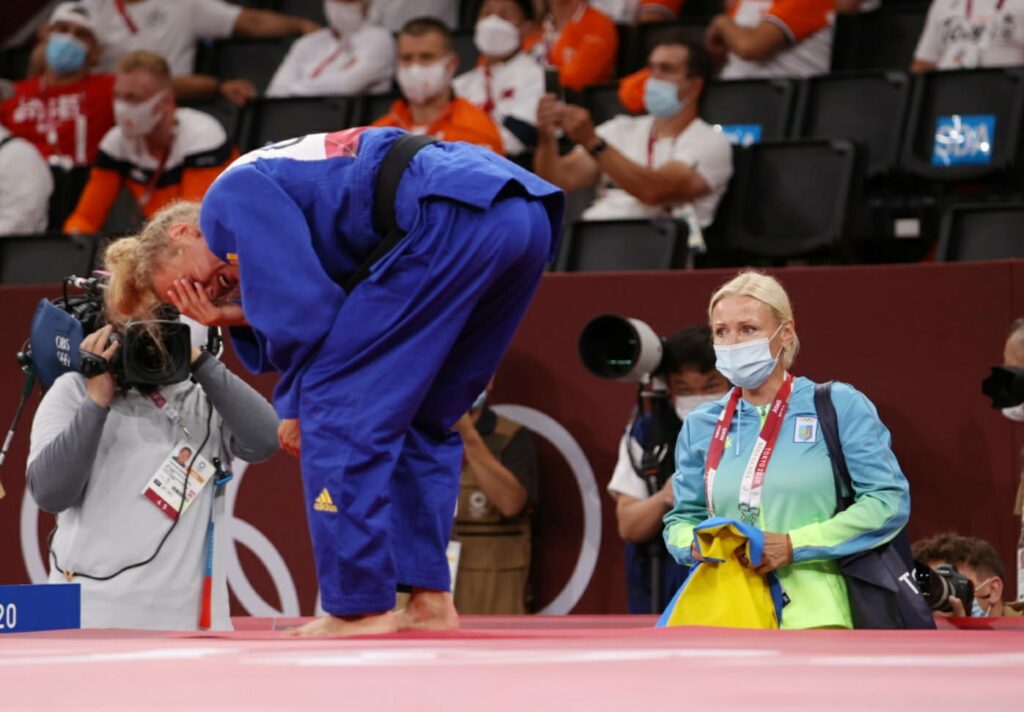 Catarina COSTA (POR) v MUNKHBAT Urantsetseg (MGL)
Despite a brilliant day, including defeating the now former Olympic champion, it wasn't meant to be for Costa as her Mongolian opponent took the win in the bronze medal contest. Munkhbat has significantly more experience which won out today.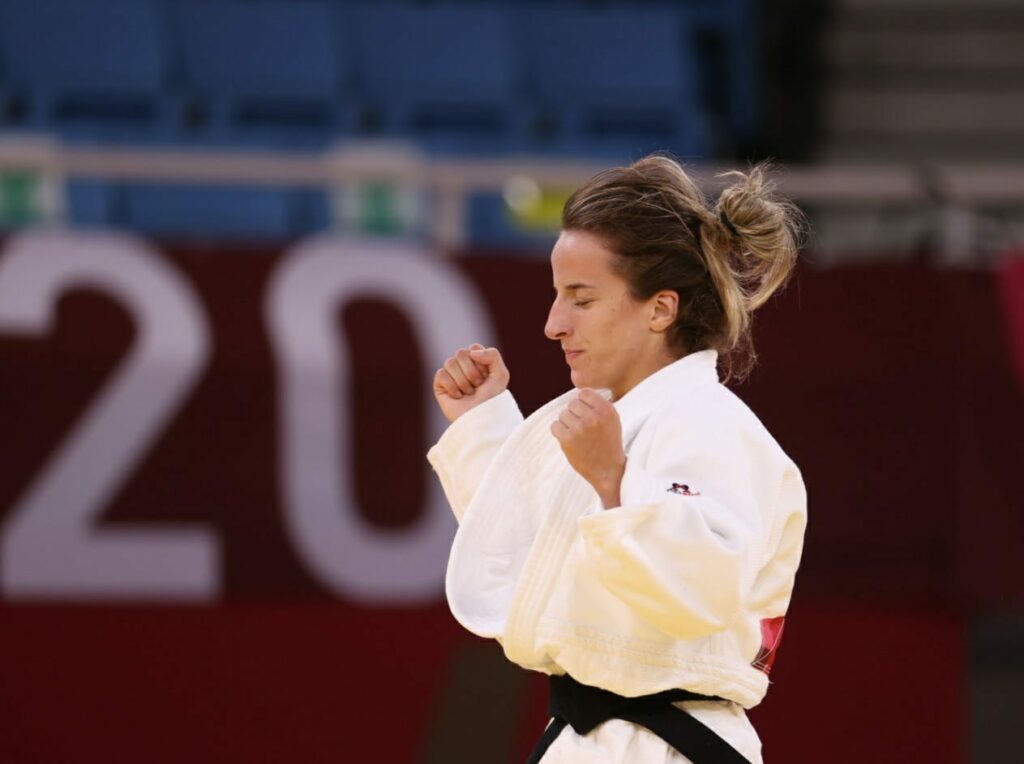 The odds were split, would it be the world #1 or home nation to take the gold in the -48kg category? It was an evenly matched contest with back and forth exchanges but it was a tremendous signature uchi mata from Krasniqi that scored in the final seconds taking her to Olympic glory. This is the second Olympic gold for Kosovo in as many Olympic Games, an incredible achievement, and we're only on day one.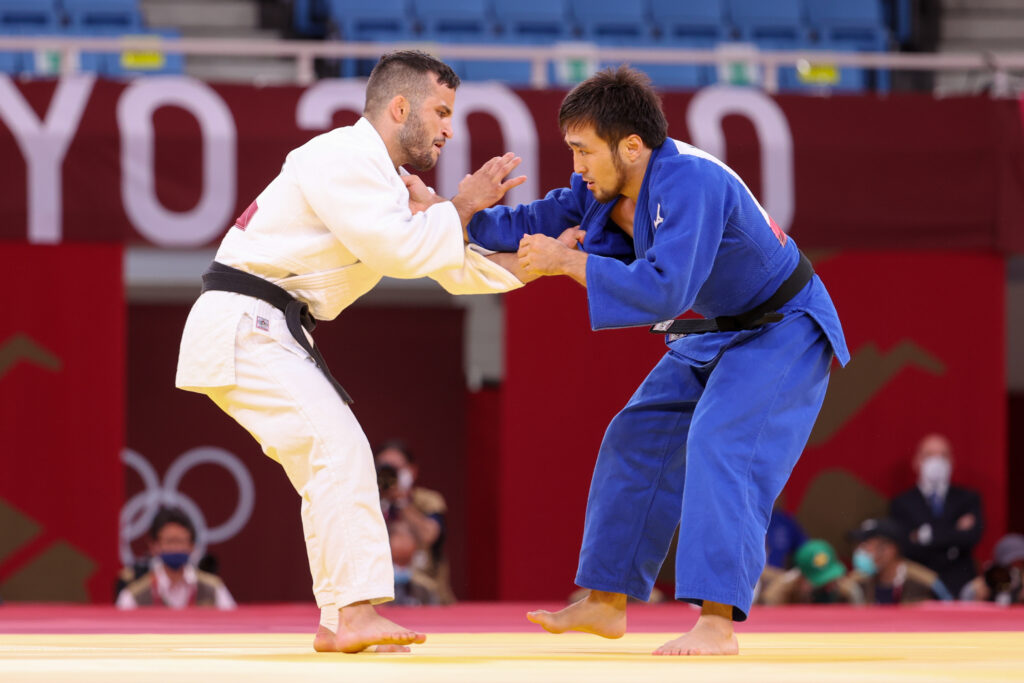 The Dutch came in strong and fought Olympic silver medallist, Smetov tactically. It was an unfortunate end that was in need of review by the refereeing commission, Tsjakadoea attempted an attack but found himself off balance which was quickly taken advantage of, Smetov was ready and scored with te waza, taking his second Olympic medal.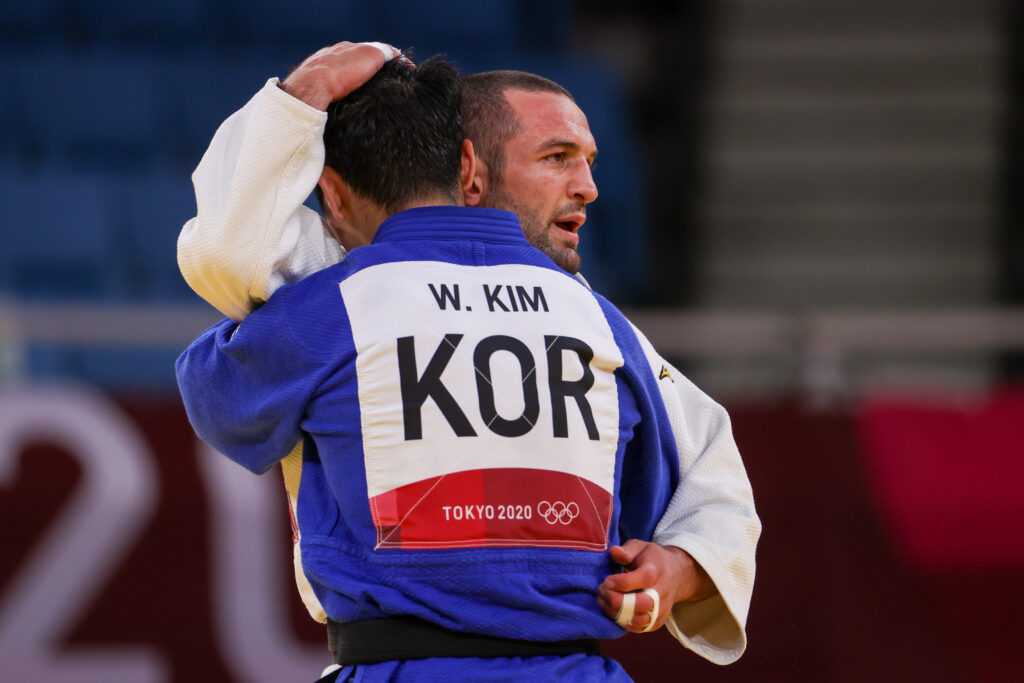 It had been a hard and very long day for the French sensation Mkheidze, but he still needed to take on his final opponent for bronze. He ended up in yet another golden score. Though he was clearly exhausted after seven minutes of contest, he did not stray from his positive judo and Kim picked up three shidos resulting in a well deserved bronze medal and third medal for Europe on day one.
Judoka
Author: Thea Cowen
---