EJU President László TOTH has been enjoying his days at the World Championships in Tashkent. Before the Mixed-Team competition on Thursday he speaks about his impressions and learnings in Uzbekistan.
How happy are you with the outcome of the Judo World Championships in Tashkent?
László Tóth: "To be honest: With one eye I am laughing, with the other crying….. As an EJU President I am absolutely happy about the performances of our judoka. We have 5 countries in the top-10 of the medal table. 15 European countries have won medals – out of 25 nations in the medal table. That's something we can be proud of. I would have loved to see more Europeans winning titles. In Budapest we have won 5 weight categories, this time only three. But 2021 we were on home soil, this time the World Championships were held in Asia. As the President of the Hungarian Federation I am disappointed, that is my crying eye. We have just one seventh place (Attila Ungvari/-81) on our account. We will need to work even harder in order to secure an Olympic medal 2024 in Paris."
Talking about the sportive and organisational level of the World Championships Tashkent 2022. Using school grades – what grades would you give to Tashkent?
Toth: "1= very good for the local organisers, 1= very good for IJF and also 1 for European athletes and referees. I have to say: It pays off, that IJF focus on quality more than quantity – with the new rule, that only the top-100 per category are allowed to compete. The level of the final block fights was really exceptional high. We used to have one or two good fights per session. This time it's the other way around. And talking about the host country. It was about time to go to Uzbekistan for the first time with a World Championships. It's a judo country. The fans were absolutely fantastic. The figures are impressing: 190 countries televised the Judo World Champions, 120 of them broadcasted live. These are all good news for Judo."
No bad news in Tashkent?
Toth: "Not for EJU. We are already looking forward to Paris 2024. In November we will be in Mulhouse for the Mixed-Team European Championships. Also we are in preparation of the Ordinary Congress in Ljubljana/Slovenia in December. We will organise education and sports workshops for our member federations there."
How busy was your meeting schedule this week?
Toth: "I attended the IJF Executive Committee meeting, with our EJU EC members we had a meeting to in order to work on education, marketing and sports projects. I moreover liased with the other confederations. We want to assist Africa and America as much as possible. This is very much appreciated."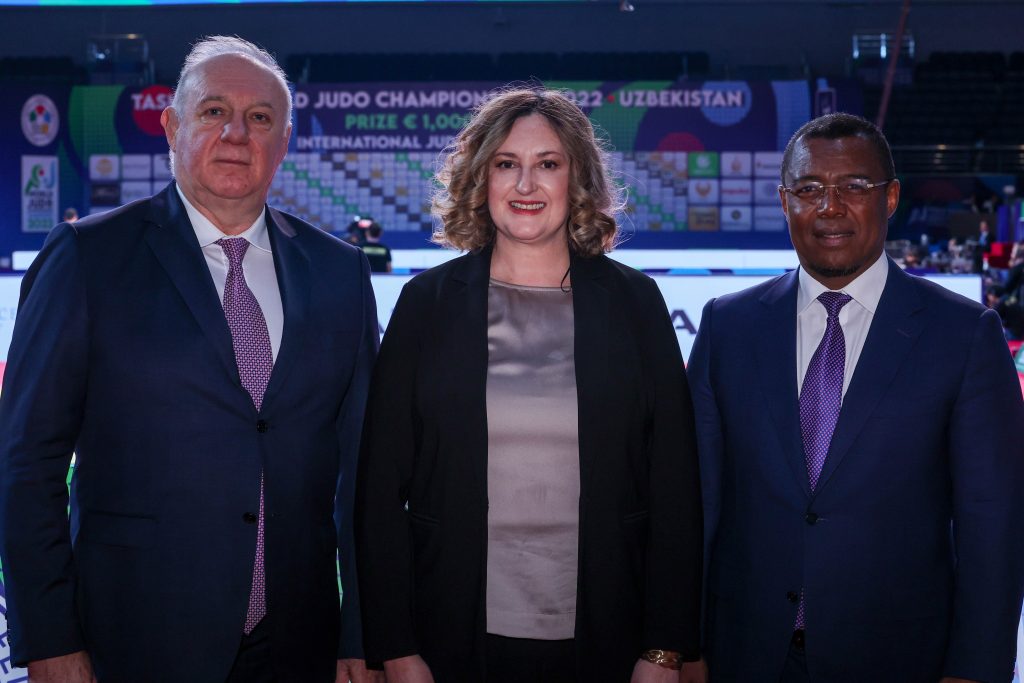 Judoka
Author: EJU Media
---