With over a seventh of the entry coming from the host nation Japan, it is unsurprising that they reigned supreme on the first day of competition in the Tokyo Grand Slam.
It was an unconventional order for the weight categories as tomorrow we will see the light and heavy weights compete alongside one another and so today; -73kg, -57kg, -81kg, -63kg, -90kg and -70kg have battled it out for the final grand slam title of 2022 ahead of the Masters in a couple of weeks.
Of the six finals, only two athletes from outside of the home nation managed to take a place, Aoife COUGHLAN (AUS) in the -70kg category and our own, -90kg Olympic silver medallist, Eduard TRIPPEL (GER).
The 25 year-old Trippel had an exceptional morning during the preliminaries, defeating Aram GRIGORIAN (UAE) with a strong counter, and in blinding fashion saw out the former -90kg Olympic champion BAKER Mashu (JPN) in only 16 seconds. It was back to the basics in this brief contest with a simple roll in to juji gatame, a surprise for Baker to say the least.
With the dense entry from Japan, it was yet another home nation representative up next for the German, MURAO Sanshiro. On this occasion he was taken the distance and only in the final seconds did he secure a waza ari score with a tremendous wheeling soto makikomi which Murao couldn't recover from.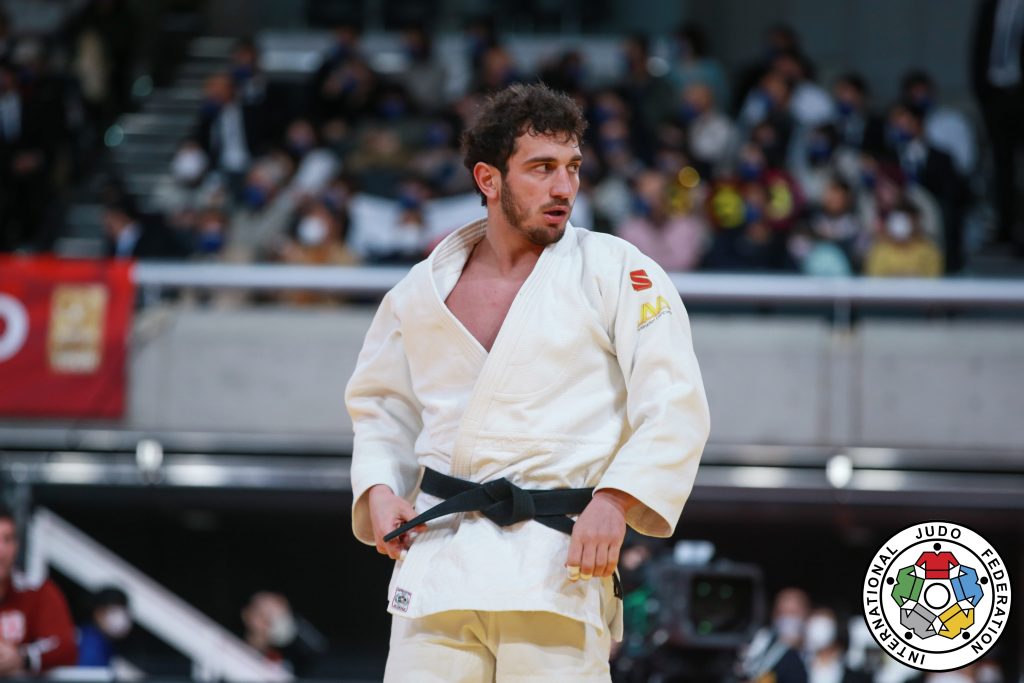 On the other side of the draw was the number one seed and current Olympic champion Lasha BEKAURI (GEO). There was potential for an Olympic final rematch between the two but the Georgian ceded three shidos in his semi final against MASHIYAMA Kosuke (JPN) which sent him to the bronze contest against Baker and eventually on to the podium.
Though it started as a great head to head for Trippel in the final against Mashiyama, a blow came in the form of a seoi nage from the Japanese a minute and a half in to the contest, bringing Japans sixth gold medal and awarding Trippel yet another silver medal in the home of judo.
Aside from Japan's incredible 17-medal haul and an impressive silver for Coughlan, Europe secured six medals on day one.
Author: Thea Cowen
---