There were multiple reasons Eduard TRIPPEL of Germany was a fan favourite of the day. We've seen his previous performances and know his capabilities but it is fair to say the odds were not in favour of the German on the fifth day of the Olympic Games as he stormed to the final of the -90kg category. In May he acted in a similar fashion during the Kazan Grand Slam, taking a silver, and that point his best result on the IJF tour.
In his preliminary rounds, he defeated two previous world champions, Nemanja MAJDOV (SRB) and GWAK Donghan (KOR) and went on to conquer his quarter final against eventual bronze medallist, TOTH Krisztian (HUN).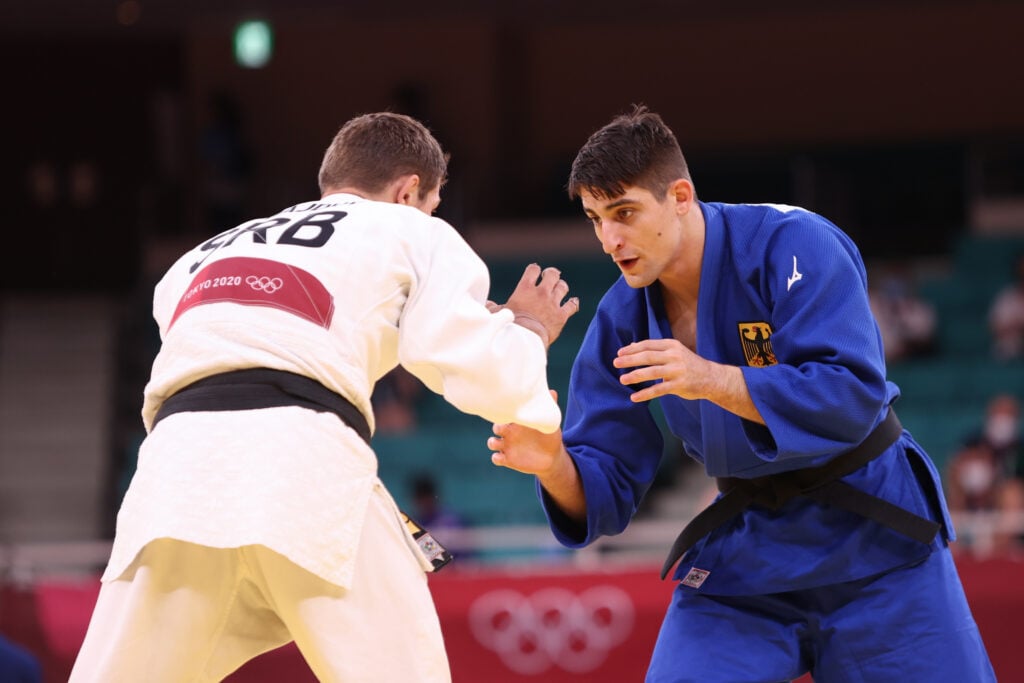 By this point, we were starting to notice a trend, rather than the stoic facial expression of almost all athletes, Trippel was evidently having the greatest day of his life and no one could take the smile off his face, even walking to the tatami as he gleamed up at his team mates.
In order to get in to the final, he needed to see out 2017 world silver medallist, Mihail ZGANK (TUR). This wasn't an easy feat for the young German but his relaxed and spirited approach to his contests throughout the day was paying off. Despite a flurry of attempts by Zgank, he was unable to defeat Trippel.
Against him in the final was Lasha BEKAURI (GEO). For many this was another surprise given his apparent injury at the world championships in Budapest which saw him leave the tatami in a lot of pain, a would-be devastating blow for the Georgian wonder.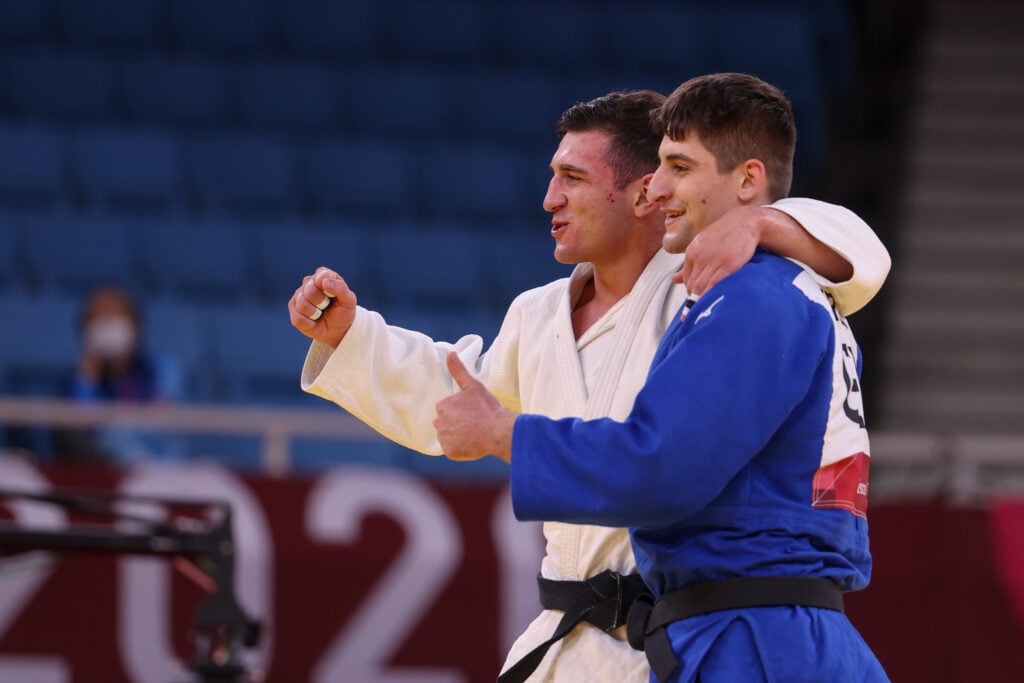 Even in the final, astoundingly, both came out smiling, both really soaking in and enjoying every second of their Olympic final experience in the Nippon Budokan which was equally enjoyable as a spectator. Though the title went to Bekauri, Trippel had the best day of his career and became an Olympic finalist in the home of judo and became the first medallist for Team Germany.
Author: Thea Cowen
---