The Dutch have 15 athletes qualified for the Olympic Games in Tokyo, with some still fighting for a place against their team mates, but one name already secured on the roster is Tornike TSJAKADOEA. 
Not your typical Dutch name, Tsjakadoea's parents actually moved to the Netherlands 26 years ago from Georgia, not unusual at that time. He resides there with three sisters and a younger brother who has also taken a keen interest in judo.
Starting at only five years old, it was a natural fit, and despite being active in football as well, judo won out in the end. It almost seems inevitable, with Georgian heritage that judo has had such a profound place given that the sport is so popular for the country, with some of the strongest athletes in the world. At the beginning he was certainly encouraged by his father as he was also a judoka when he was younger. 
The Georgian side has had an influence, Tsjakadoea even travels once a year for the high level of practice, to visit family and he doesn't forget to mention the incredible food!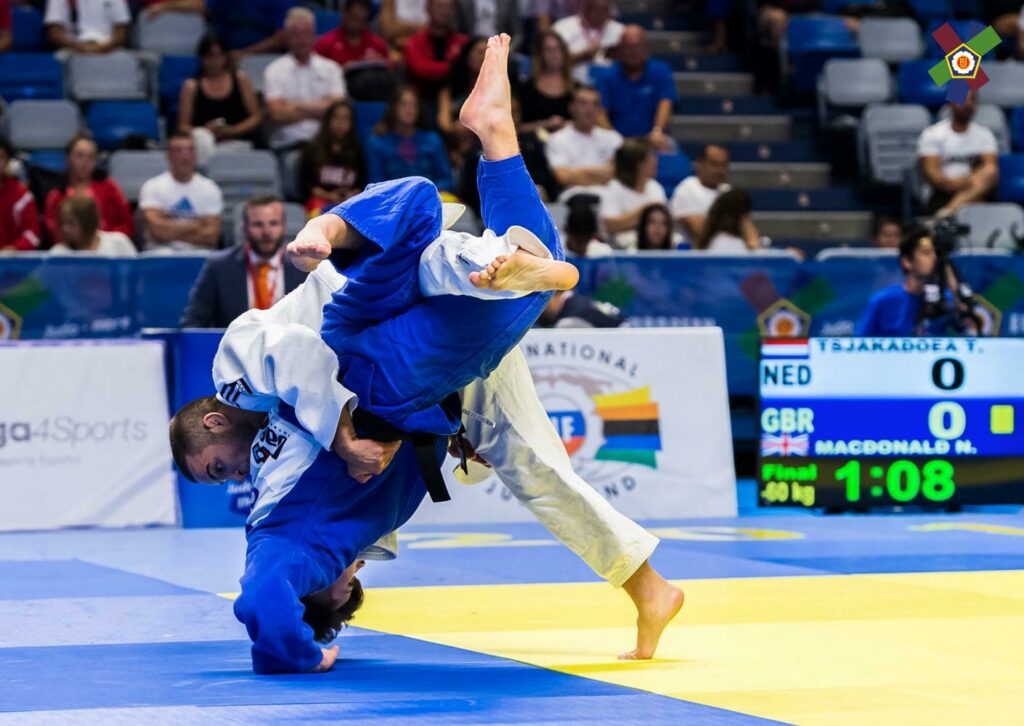 With the Tokyo Olympic Games in reaching distance, we look back on this cycle and where Tsjakadoea was during the last Olympic Games in Rio de Janeiro. He was in fact taking the Junior European title in Malaga.
The Olympics was always a dream for me, so back in 2016 I knew that 2020 was the real goal to chase and I knew it would be a very difficult road, but now I am on the right path.
Impacting this difficult road was his commitment to the sport and at the beginning struggling to find the motivation but once his training began to pay off and results were coming in, everything changed. The first major achievement for Tsjakadoea came in 2018 with a gold at the Cancun Grand Prix event. Though he had proven himself on the European circuit with multiple European Open medals, it was the first important step for him on the tour.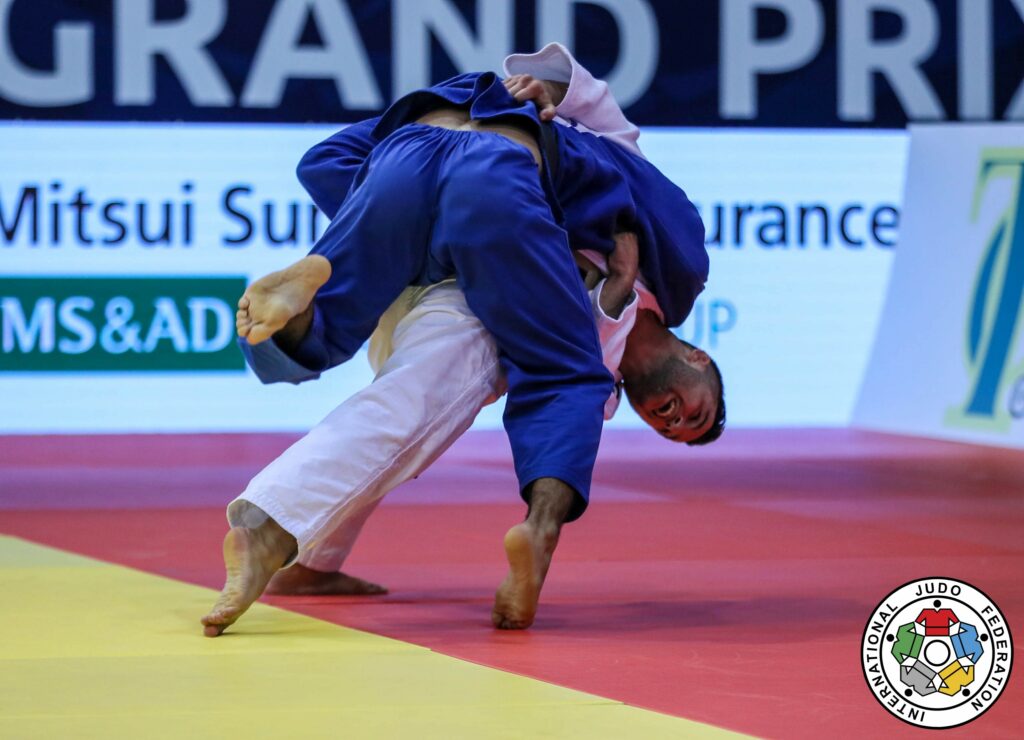 Yes in 2018 I took my first medal on the IJF World tour. I think because I took my career more seriously than I did before, so my actions changed. Before that I was a little bit lazy and skipped training sometimes in the morning because I didn't want to get out of my bed. Now, I also don't want to go out of my bed, but I know I have a job to do in Tokyo!
Since the lockdown was enforced last year it hasn't been an easy job for many athletes, preparation looking completely different than usual. The national training centre in Papendal was closed for the first couple of months, and left some athletes in limbo, altering their daily routines drastically. Then the IJF announced there would be a Grand Slam in Budapest.
There was a retired judo player who helped us out, we were with a small group of judo players, he had some strength and conditioning supplies to train with so we did that for a couple of months before we could go back on the tatami again. My first tournament after so long was a little bit strange for me. Also because of the corona rules it was very different.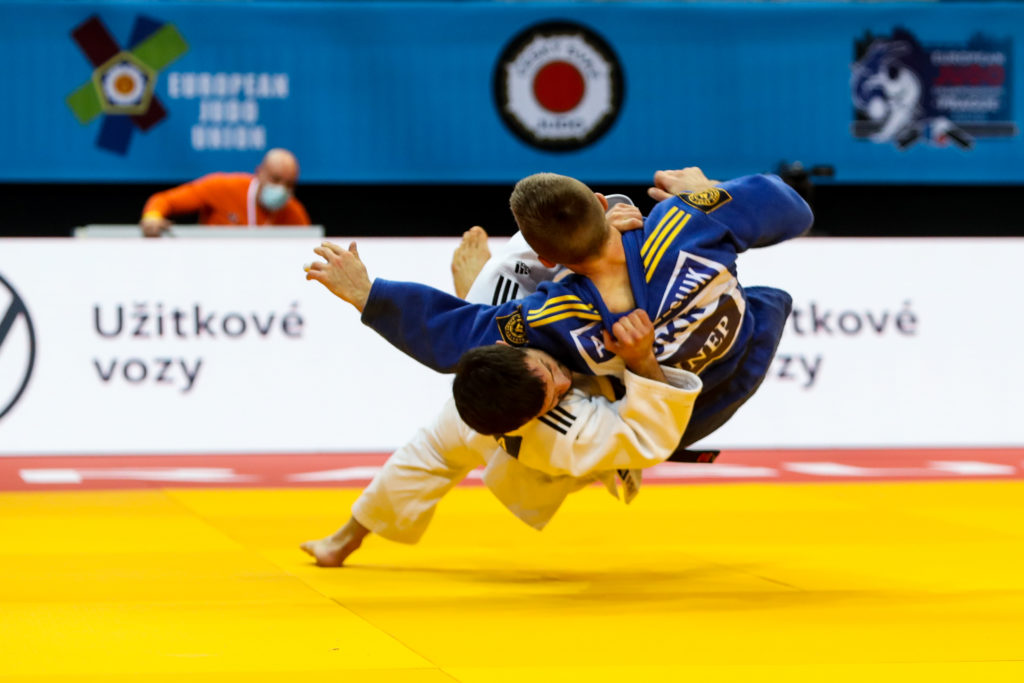 The Budapest Grand Slam and European Championships didn't go to plan for Tsjakadoea, but like many he was still in the process of returning to 'normal' and we saw a lot of surprises, proof that competition is a compulsory element of preparation for so many and the lack of tournaments had impacted performances. Particularly in the European Championships, this loss was a difficult one as it was a tactical test.
It's judo, and with judo everything can happen. Of course sometimes it depends on how you lose a fight. But you can only learn from situations like that, so you can bring it up better at your next competition. 
He was able to put this behind him and really pull a brilliant performance out during the Masters event in Doha. Taking a bronze was a great achievement and a marker to suggest he is back in the game and it is business as usual. There are still some events on the horizon prior to the Games including a European and World Championships, we look forward to seeing the Dutch back on top form.
The Dutch team is very high spirited. We have a great team, and I am very proud to be part of this team!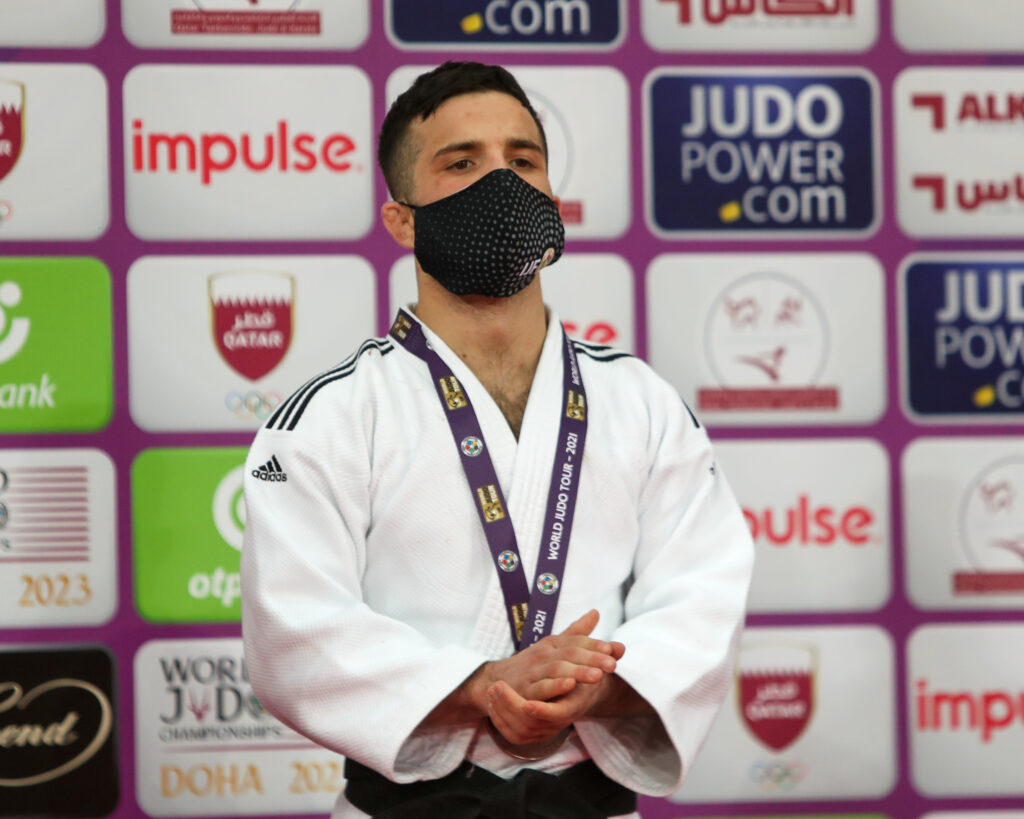 Judoka
Author: Thea Cowen
---