There is an old saying that if at first you don't succeed, try, try and try again. Dutchman Tornike TSJAKADOEA (NED) expanded on this for on his 10th "try" not only did he grab his first IJF World Tour medal but he made it a gold into the bargain. Not since the heyday of Ruben Houkes, and more recently Jeroen Mooren, have the Dutch had the kind of success in the -60kg category that Tsjakadoea offered up here on the opening day of the Cancun Grand Prix.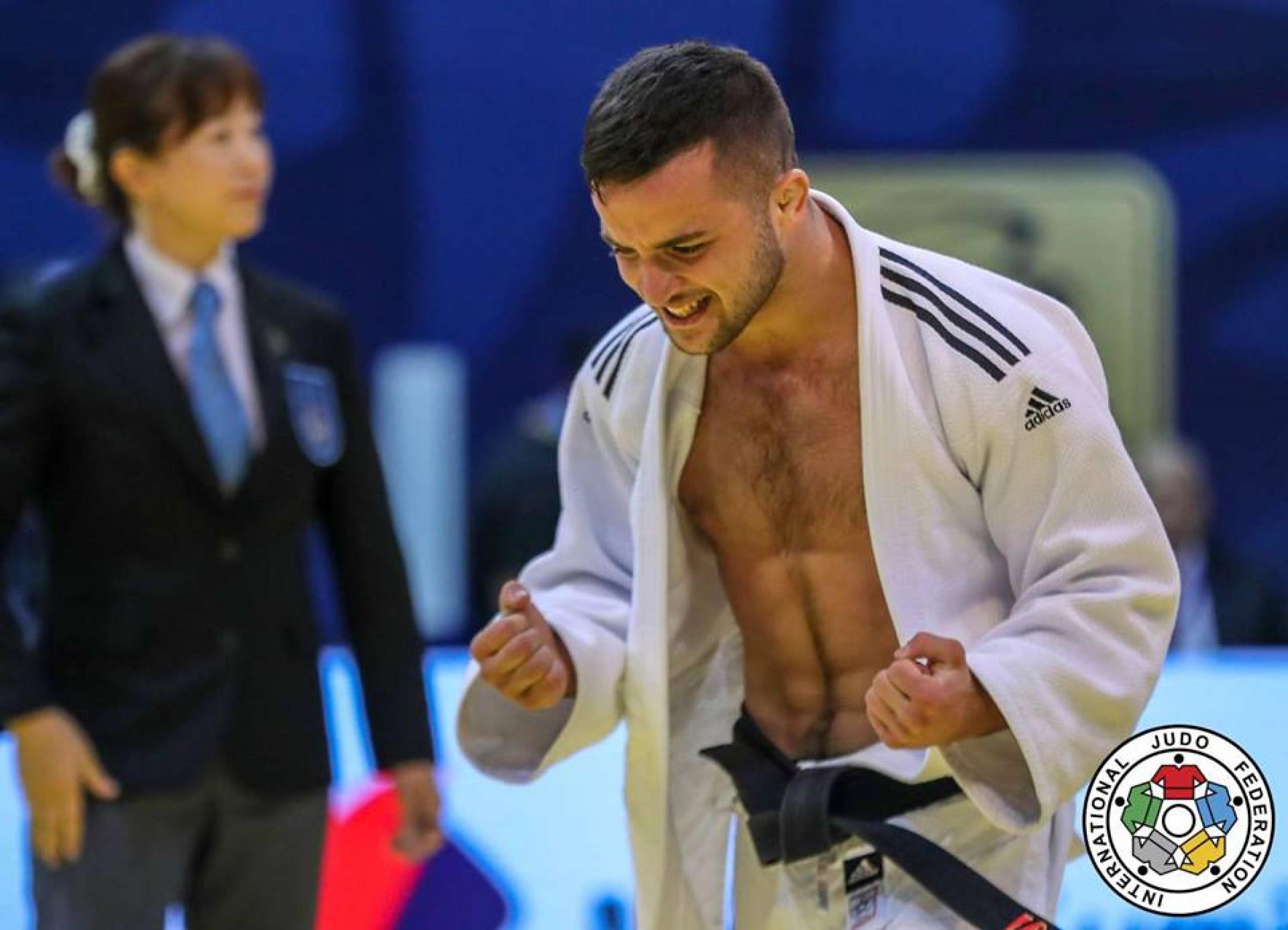 After a first-round bye Tsjakadoea faced a tricky second round against the talented 20-year old Jorre VERSTRAETEN (BEL) who last year had taken a bronze medal in Cancun. It required a period of golden score to separate the pair and a weak seoi nage by the Belgian was countered by Tsjakadoea to put the Dutchman through. In the quarter-final Tsjakadoea faced former junior world champion and last year's Cancun Grand Prix gold medal winner Francisco GARRIGOS (ESP). Once again Tsjakadoea needed a period of golden score and, after 3:18 of extra-time the Dutchman threw the Spaniard with uchi mata for waza ari. In the semi-final Tsjakadoea faced Lenin PRECIADO (ECU) This time Tsjakadoea came up with two scores in normal time, the second a beautifully timed ko soto gari for ippon. In the final Tsjakadoea faced Luka MEKHEIDZE (FRA) whom he threw with maki komi for ippon and the gold medal. When asked for his thoughts on finally having won a World Tour medal, Tsjakadoea said,
"I really can't believe it. I trained very hard for this and at last I have my reward. I know that because of my name quite a few people are interested in my background. My father comes from Georgia (he is Svaneti). But I was born in Holland and have done all my judo in Holland. Of course, I have visited Georgia many times for holidays."
Tsjakadoea also spoke about his plans for the future,
"It will be back to the national training centre in Papendal now in order to prepare for the Grand Prix in The Hague, that is where I will compete next."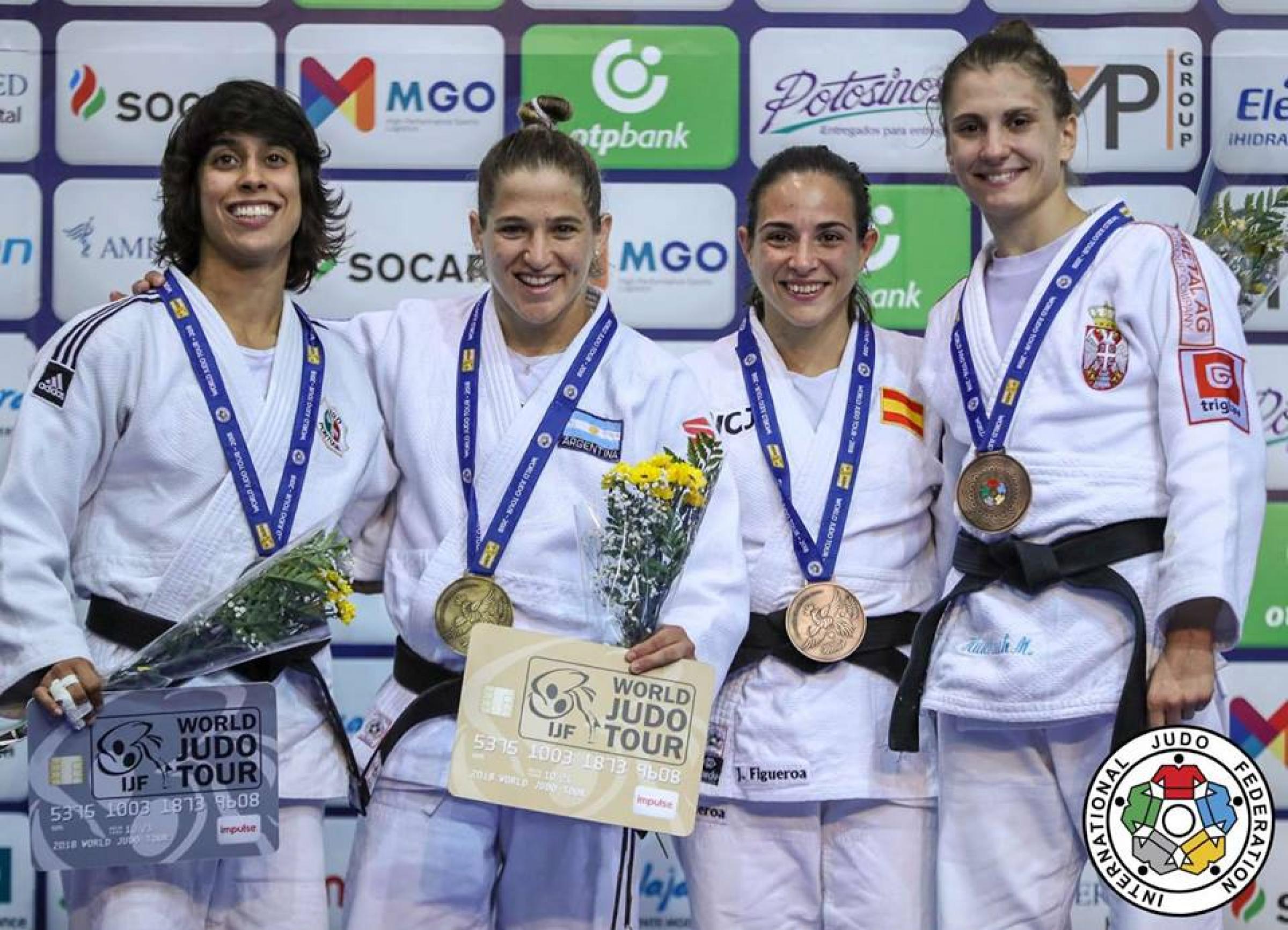 Podium -48kg category 1. PARETO, Paula (ARG) 2. COSTA, Catarina (POR) 3. FIGUEROA, Julia (ESP) 3. NIKOLIC, Milica (SRB)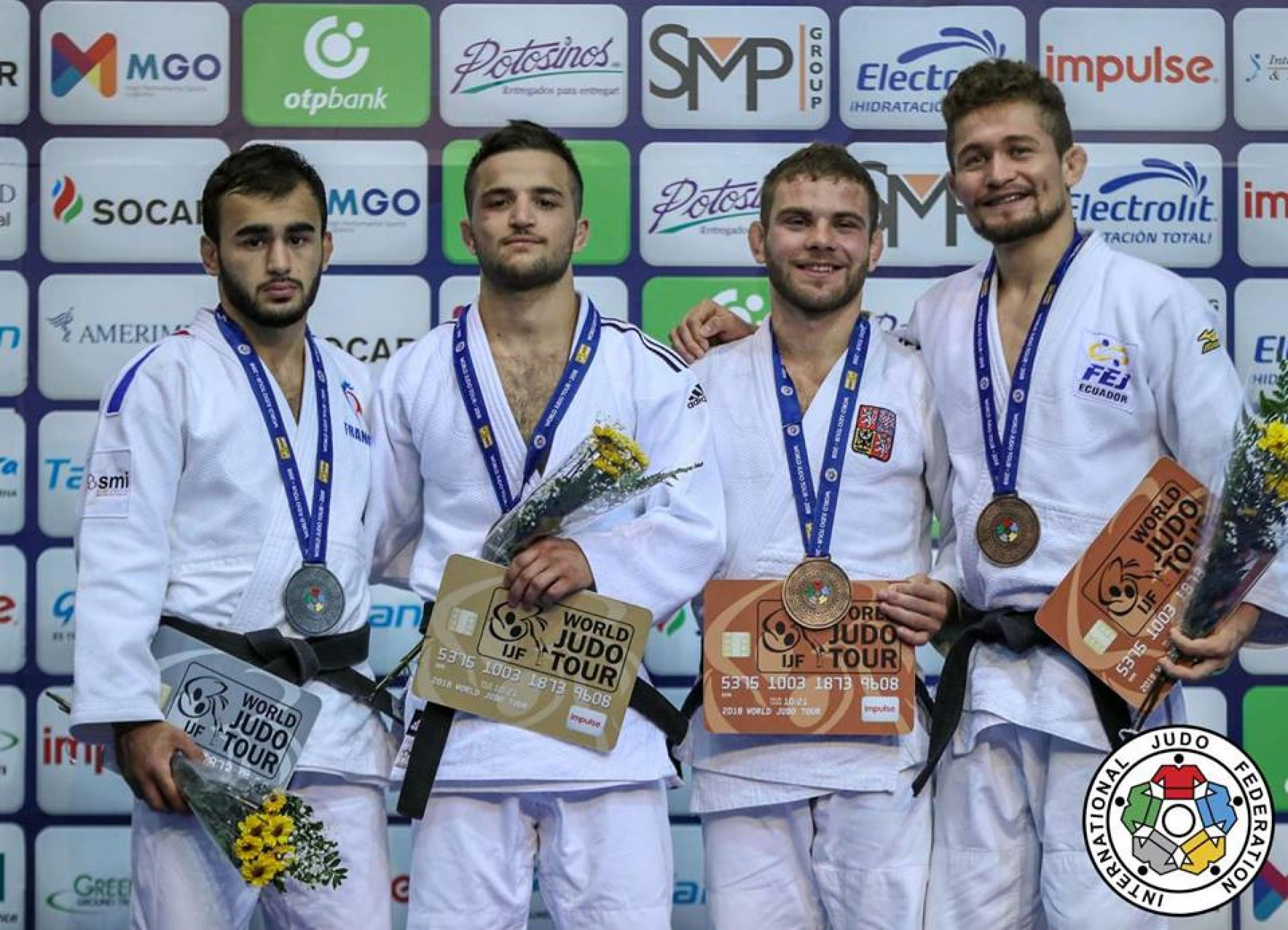 Podium -60kg category 1. TSJAKADOEA, Tornike (NED) 2. MKHEIDZE, Luka (FRA) 3. PULKRABEK, David (CZE) 3. PRECIADO, Lenin (ECU)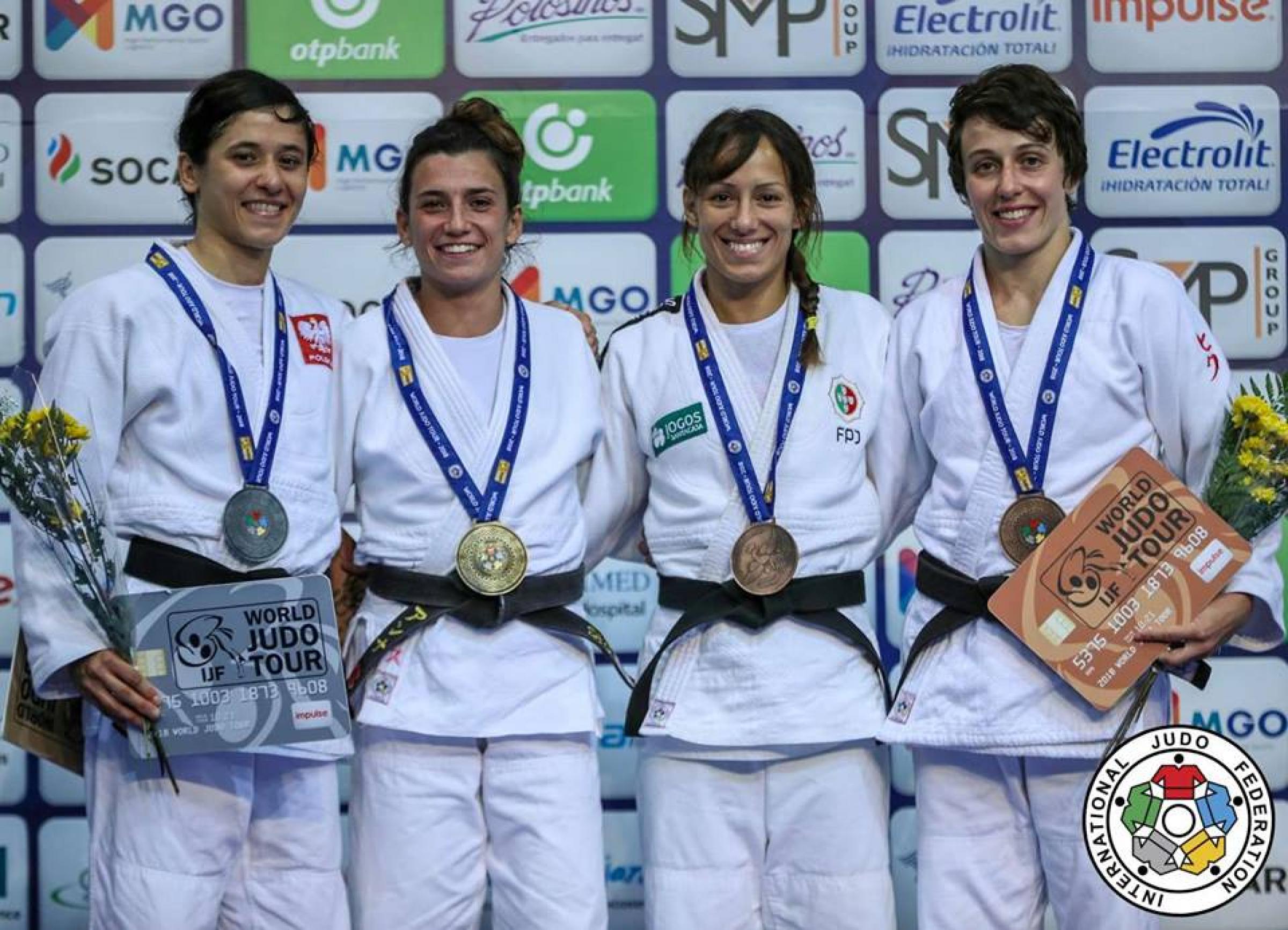 Podium -52kg category 1. PEREZ BOX, Ana (ESP) 2. PERENC, Agata (POL) 3. RAMOS, Joana (POR) 3. TSCHOPP, Evelyne (SUI)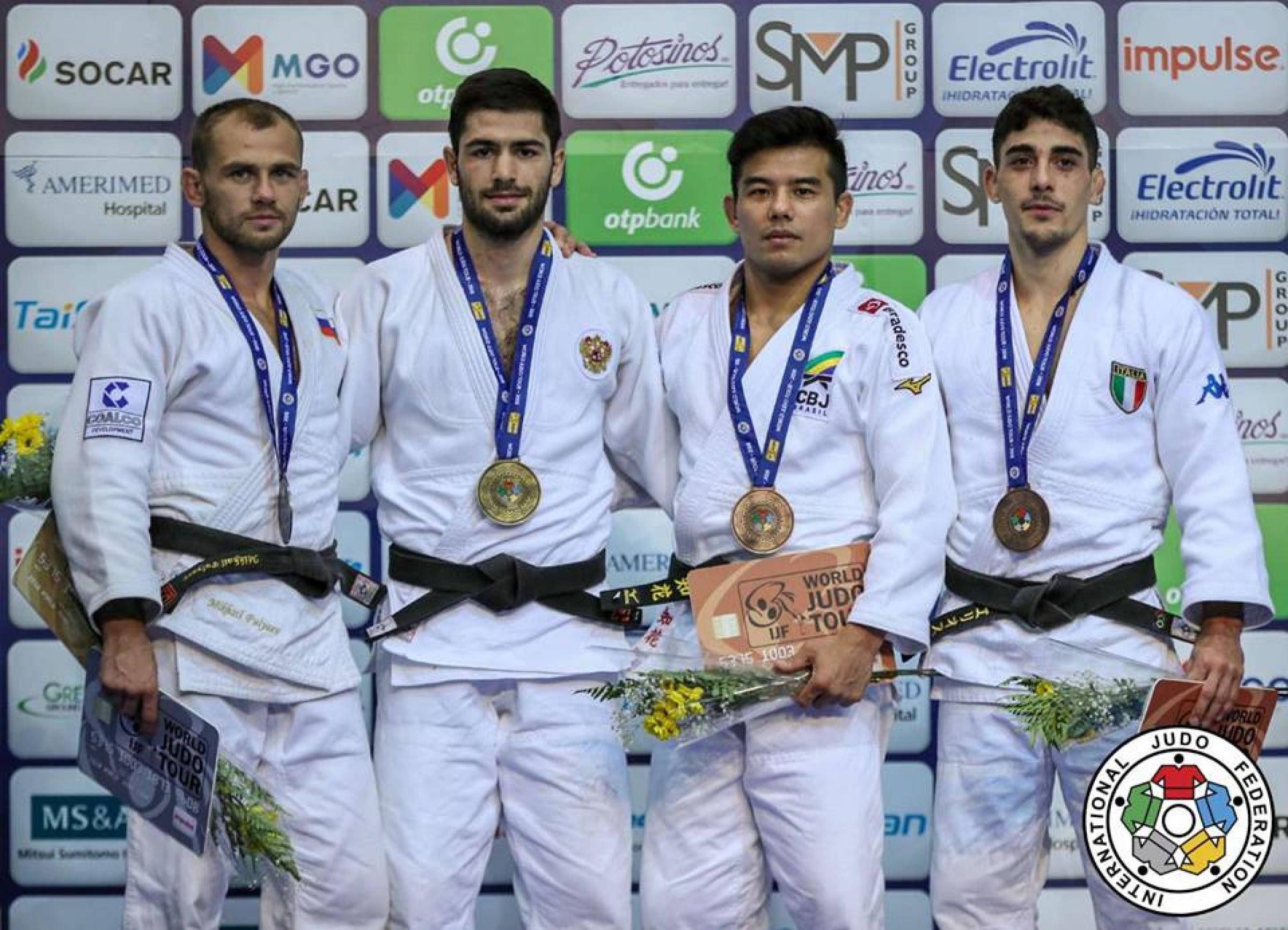 Podium -66kg category 1. GRIGORYAN, Aram (RUS) 2. PULIAEV, Mikhail (RUS) 3. CHIBANA, Charles (BRA) 3. MANZI, Elios (ITA)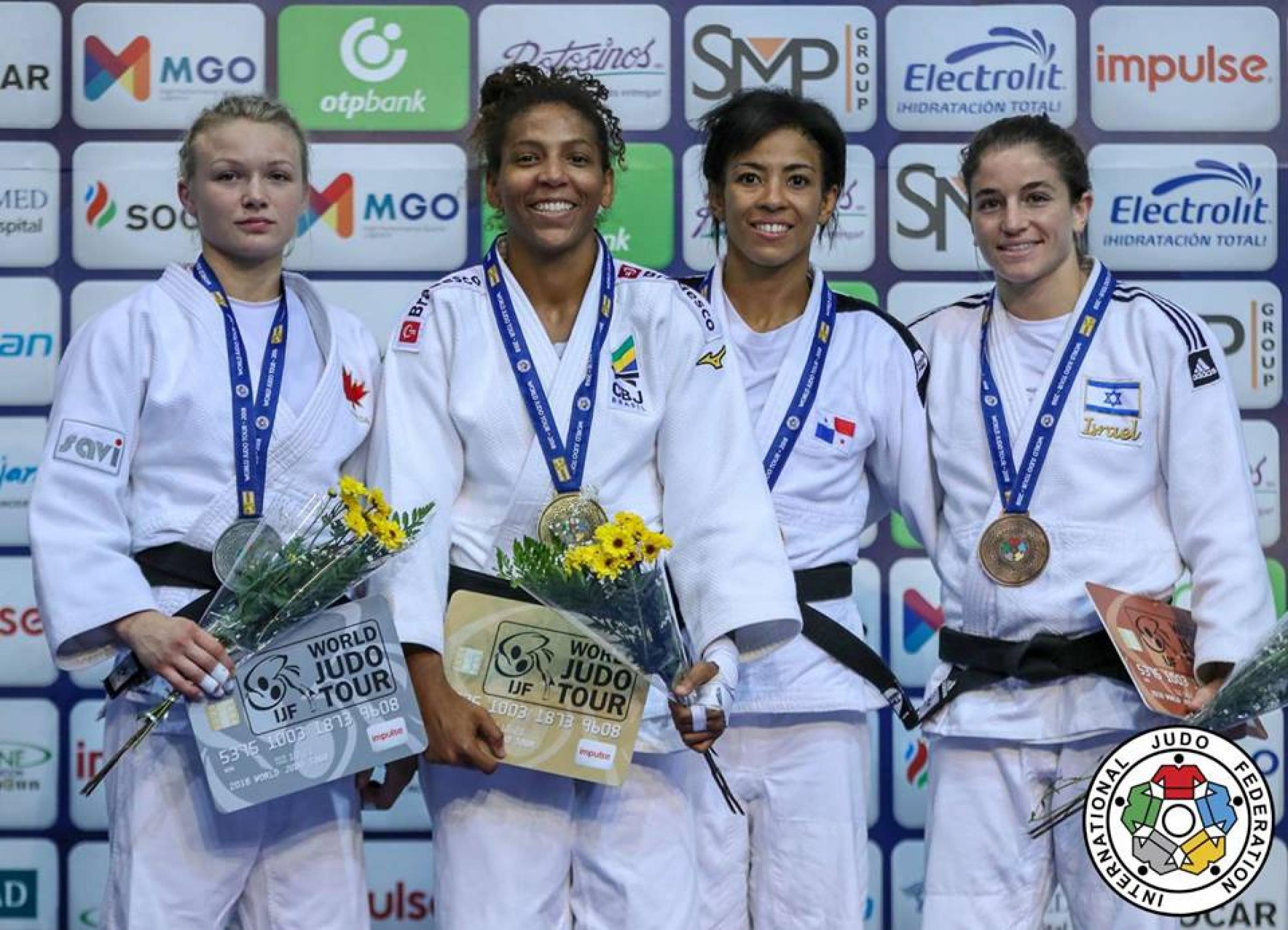 Podium -57kg category 1. SILVA, Rafaela (BRA) 2. KLIMKAIT, Jessica (CAN) 3. ROPER, Miryam (PAN) 3. NELSON LEVY, Timna (ISR)
In the -66kg category Aram GRIGORYAN (RUS) won the gold medal over team mate Mikhail PULIAEV (RUS). There was a bronze medal too for Elios MANZI (ITA). In the final of the -48kg category Catarina COSTA (POR) took the silver medal losing out to current Olympic champion Paula PARETO (ARG). There were bronze medals for Julia FIGUEROA (ESP) and Milicia NIKOLIC (SRB). In the -52kg category the gold medal went to Ana PEREZ BOX (ESP), the silver to Agata PERENC (POL) and there were bronze medals for Joana RAMOS (POR) and Evelyne TSCHOPP (SUI). In the -57kg category Timna NELSON LEVY (ISR) collected a bronze medal.
Judoka
---