Cadet European Champion, Ai TSUNODA ROUSTANT (ESP) added a gold to the collection of Spanish medals this week alongside Ariane TORO SOLER (-52kg) and Laura VAZQUEZ FERNANDEZ (-63kg), the girls putting their mark on the European stage.
In Baku, Azerbaijan, the charged atmosphere continued in the final day of individual competition, driving the athletes to perform their best judo and battle it out for a place on the podium, with only five gold medals left up for grabs.

TSUNODA had a strong start to the day in the -70kg category, the Cadet European Champion proving herself with a swift transition, moving on to the arm to get a submission from Czech athlete Julie ZARYBNICKA.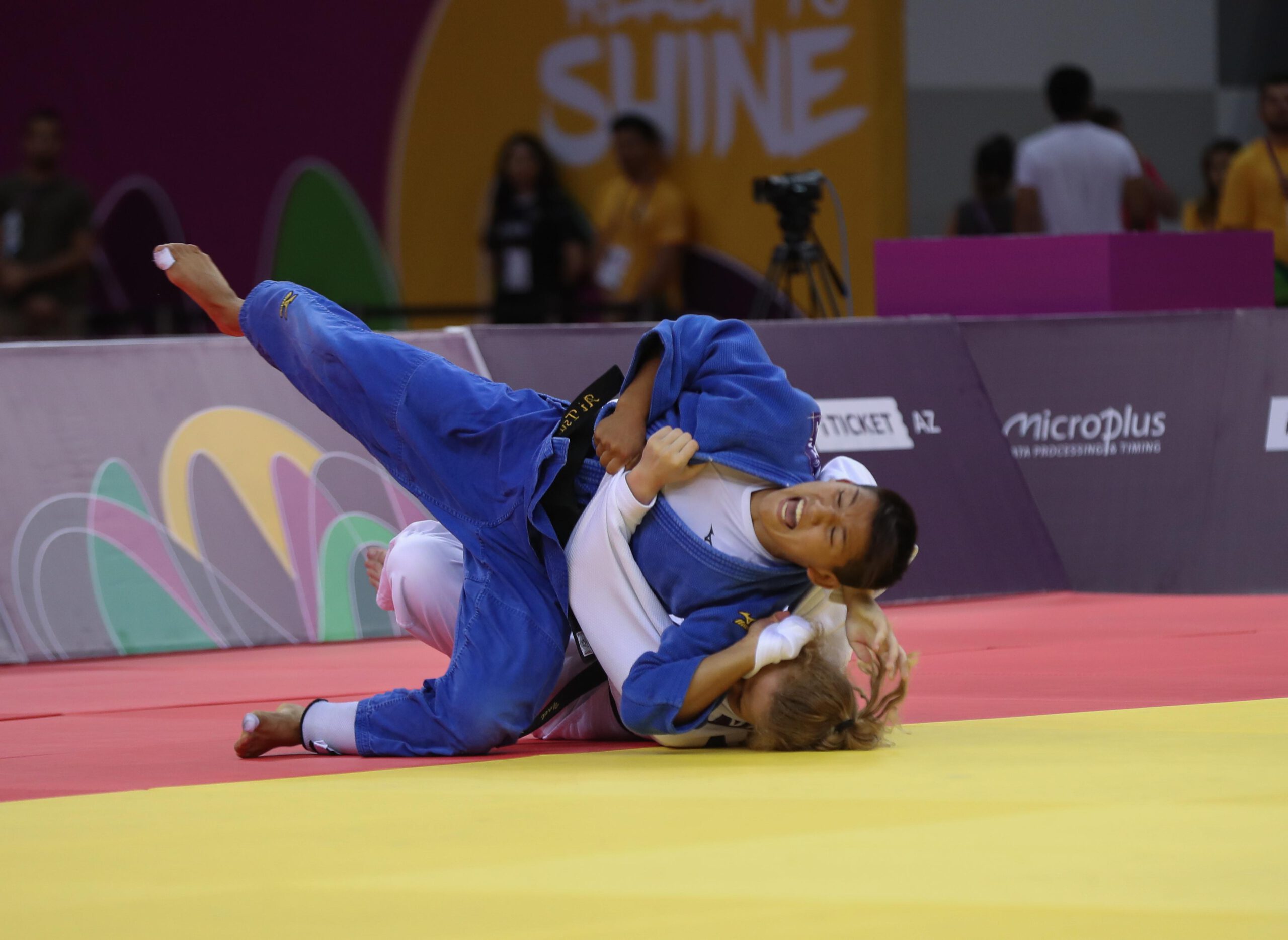 The young Spanish competitor wasted no time in her second contest against Ida JAKOBSEN (DEN), catching the Danish girl as she went in for an uchi mata, countering for waza ari then straight to the ground, finishing the fight in osaekomi. The semi final was over quickly, coming up against Anna Monta OLEK (GER), TSUNODA effortlessly switched from right to left to score a waza ari and cemented her place in the final against Yael VAN HEEMST (NED) with a hold down.
"To be dynamic, to commit and just to do my judo."
These were the words of wisdom from her parents who are both judo coaches themselves, her father, TSUNODA Go, national coach of the Portuguese team and one of the EJU's judo experts.
Ai TSUNODA (ESP) showed unrivaled determination throughout the day, including this contest against Julie ZARYBNICKA (CZE). – Carlos Ferreira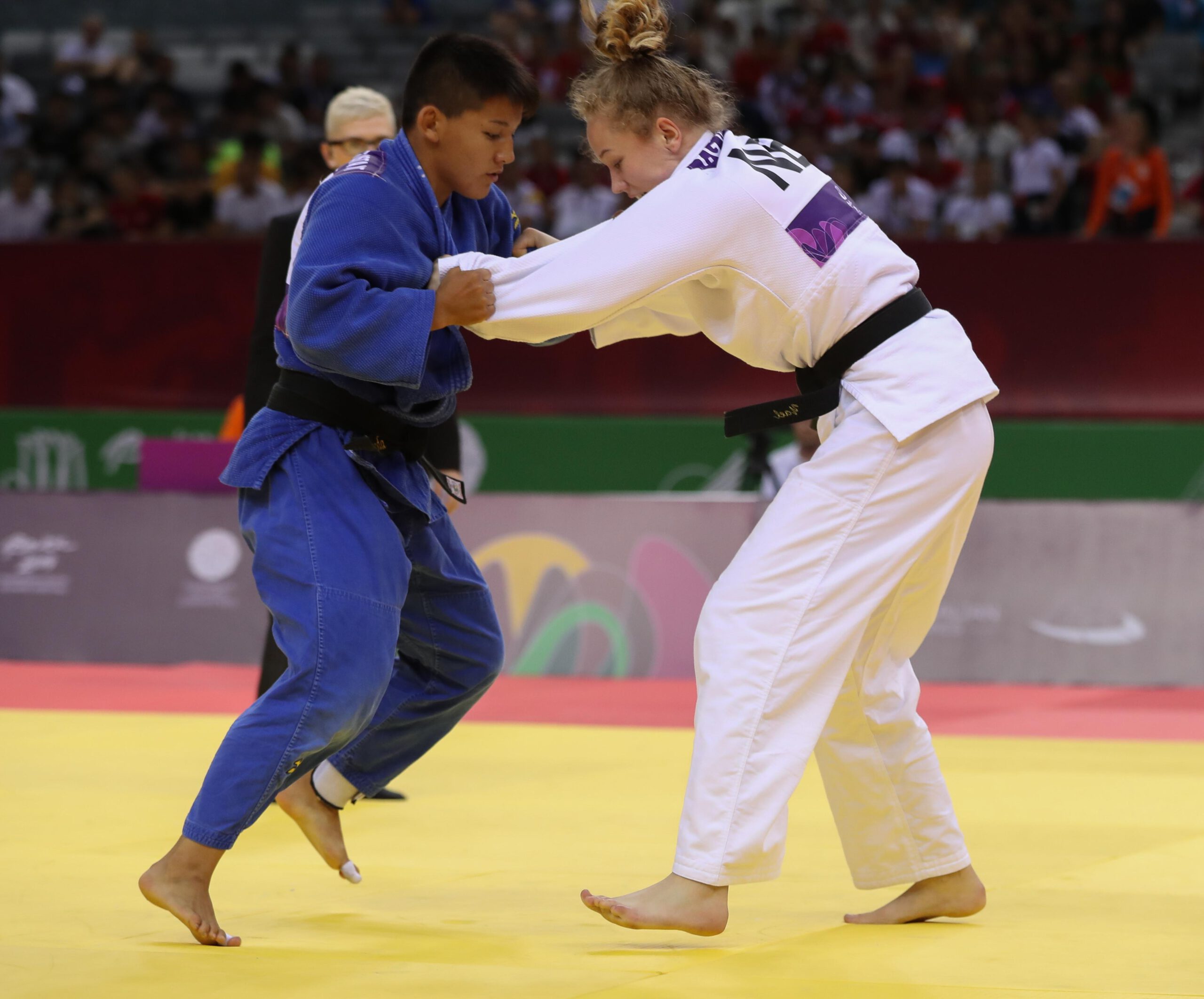 Ai TSUNODA (ESP) against Yael VAN HEEMST (NED) in the final of the -70kg category. – Carlos Ferreira
The final today was a rematch of the quarter final in the Cadet European Championships only a month ago where TSUNODA came out on top against VAN HEEMST who came in to 2019 as #1 of the Cadet IJF World Ranking. She came out knowing how VAN HEEMST fights and had a game plan, using her array of techniques, she saw through a few exchanges but to no avail. Using her opponents height to her advantage, TSUNODA came in with a perfect morote seoi nage, becoming her highlight of the day. The young Spanish athlete has been very successful already in her relatively short time as a competitor, we asked how she deals with the expectation of her always to do well,
"If you think about the expectations, what people say, of course it's difficult but I try not to think about how people think about me, it makes it easier for me."
The two 17 year-old girls had a brilliant day, showing that they are at the top of their game and continue to learn and build on their experience, especially given this opportunity at a multi-sport event.
Tomorrow is the fourth and final day for judo in the European Youth Olympic Festival and will welcome one of our most exciting events – the Mixed Team competition. Turkey are the #1 seeded tem following their success in the Cadet European Championships as they stormed to first place.
-70kg 1. TSUNODA ROUSTANT, Ai (ESP) 2. VAN HEEMST, Yael (NED) 3. DIOLLOT, Juliette (FRA) 3. OLEK, Anna Monta (GER) – Carlos Ferreira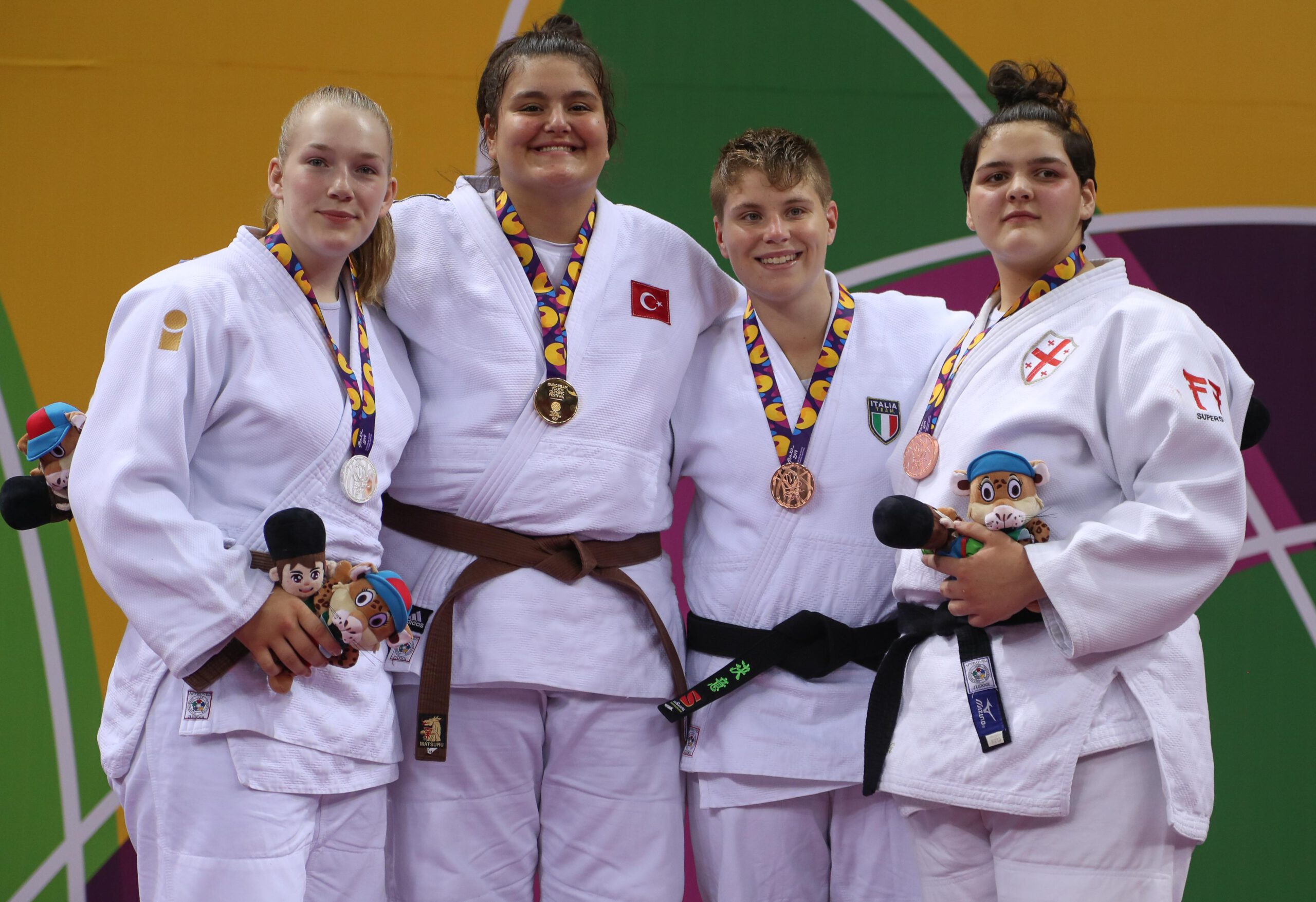 +70kg 1. OZTURK, Hilal (TUR) 2. DIJKSTRA, Carmen (NED) 3. SIMONETTI, Erica (ITA) 3. SOMKHISHVILI, Gvantsa (GEO) – Carlos Ferreira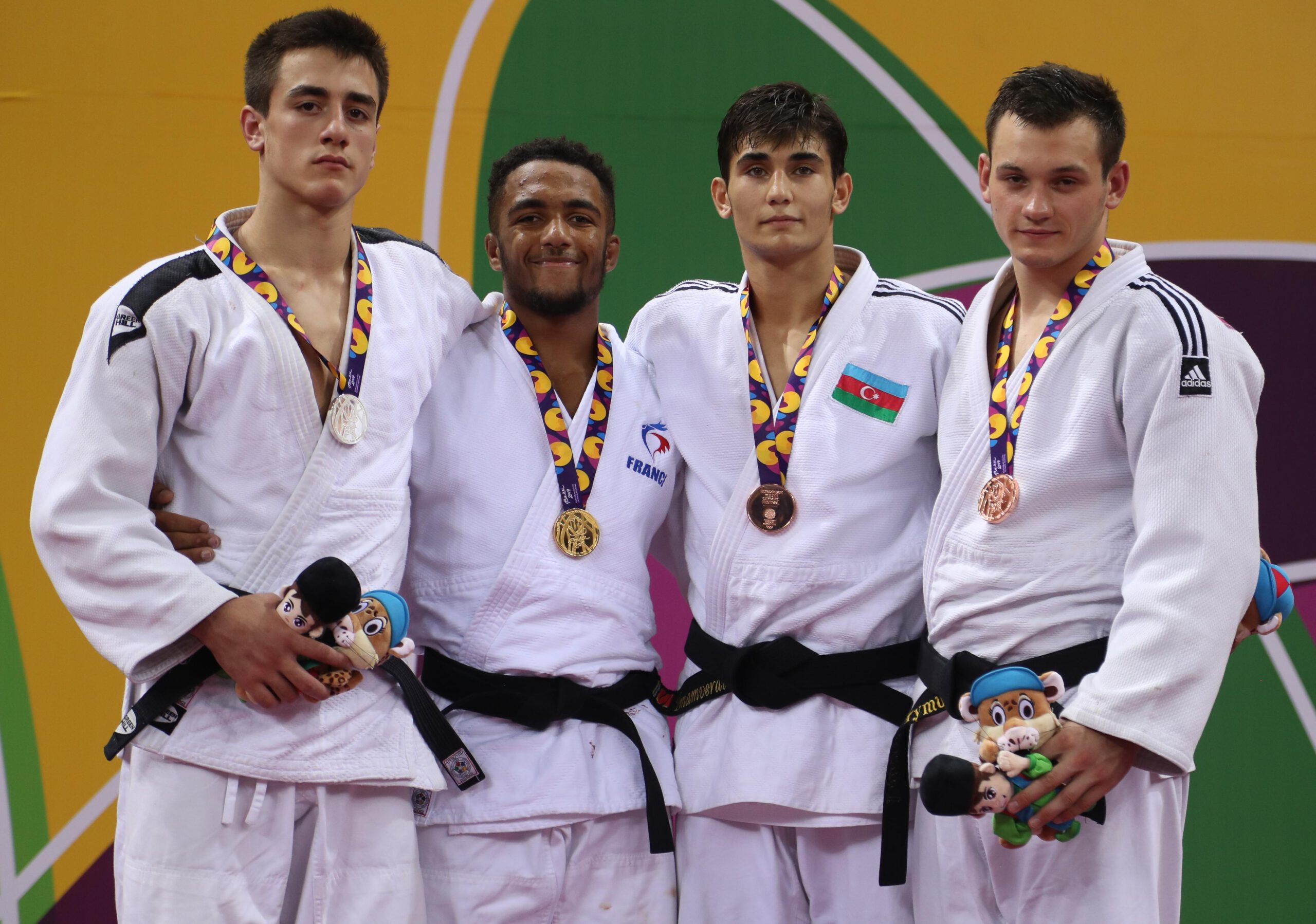 -81kg 1. AREGBA, Arnaud (FRA) 2. JAPARIDZE, Akaki (GEO) 3. IMAMVERDIEV, Magerram (AZE) 3.VALIEIEV, Tymur (UKR) – Carlos Ferreira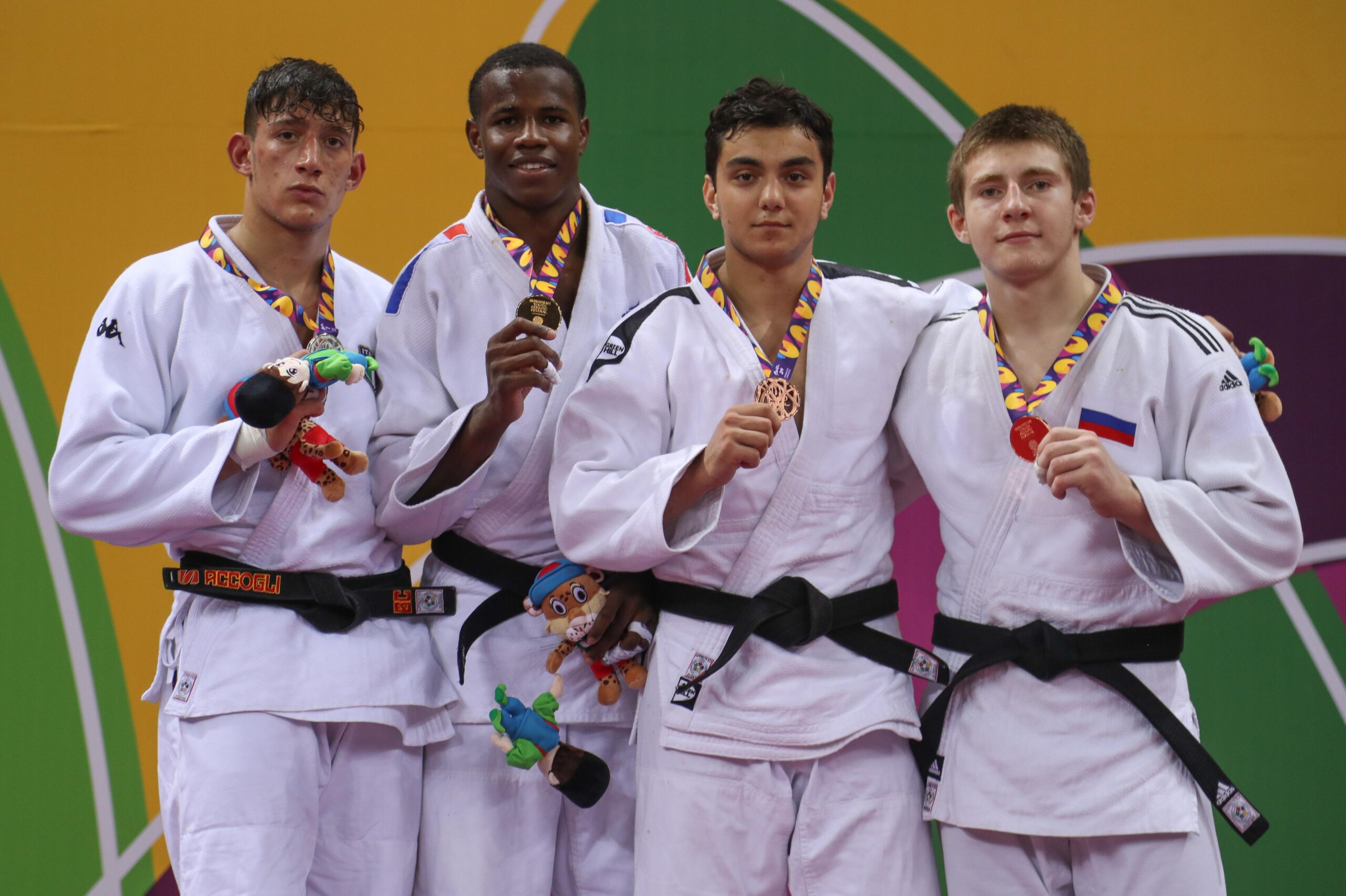 -90kg 1. LIVEZE, Kenny (FRA) 2. ACCOGLI, Daniele (ITA) 3. POLADISHVILI, Tornike (GEO) 3. SANGARIEV, Adam (RUS) – Carlos Ferreira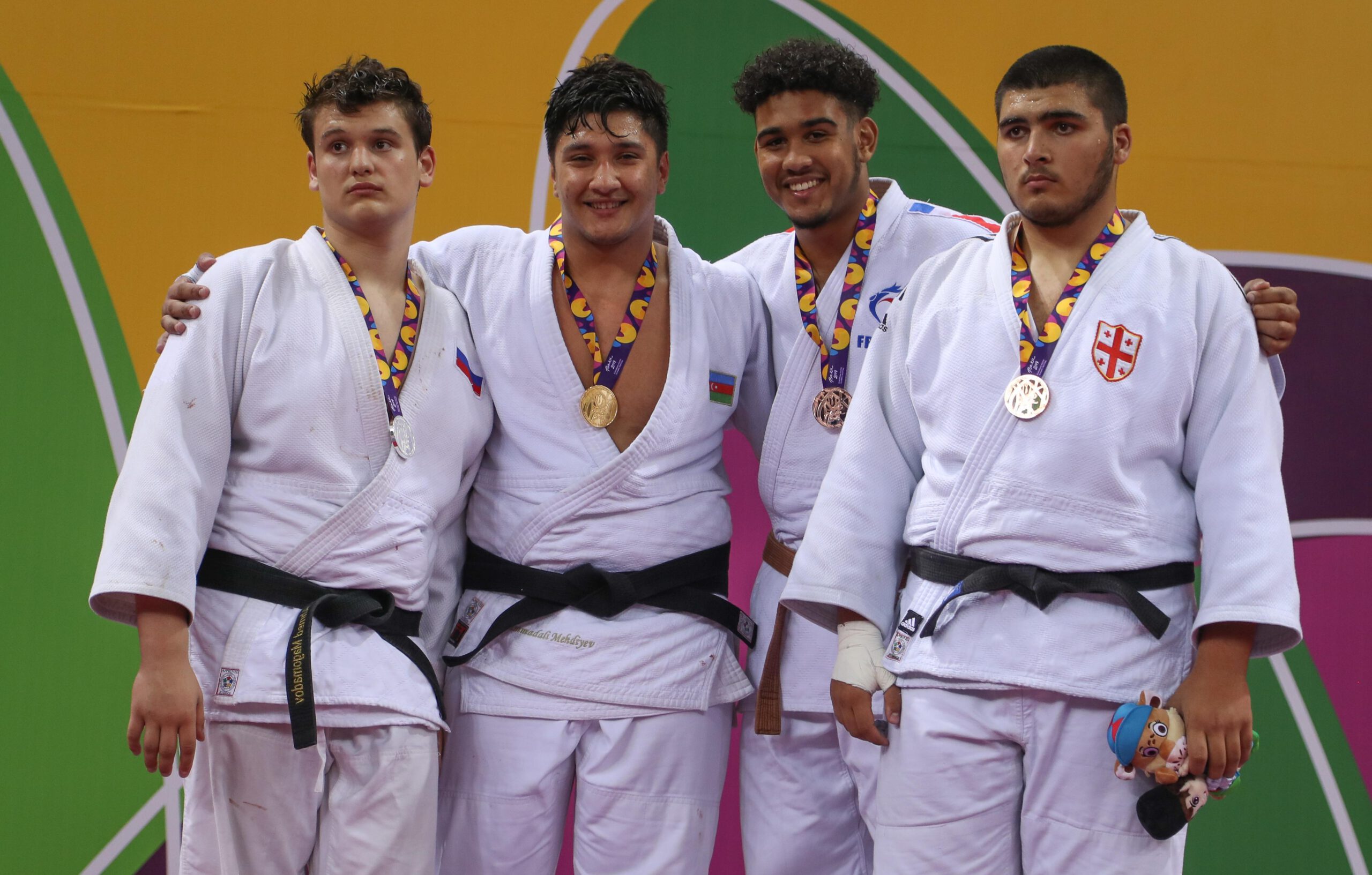 +90kg 1. MAMMEDOV, Huseyn (AZE) 2. MAGOMADOV, Akhmed (RUS) 3. ANGLIONIN, Mathias (FRA) 3. TATIASHVILI, Giga (GEO) – Carlos Ferreira
Judoka
Author: Thea Cowen
---