It has been a strange year for 22-year old Anastasiya TURCHYN (UKR). All seemed to be going to plan when back in February she took a silver medal at the European Open in Sofia, followed by her first ever IJF Grand Prix gold medal when she won in Tbilisi a month later. Thereafter, things took a turn for the, dare I say, less than spectacular as, over a six month period Turchyn missed the podium at the European championships, the Hohhot Grand Prix and then suffered a first round exit at the world championships. Today's gold medal sees her back on track and, perhaps, with the possibility of ending the year with more silverware to add to the trophy cupboard.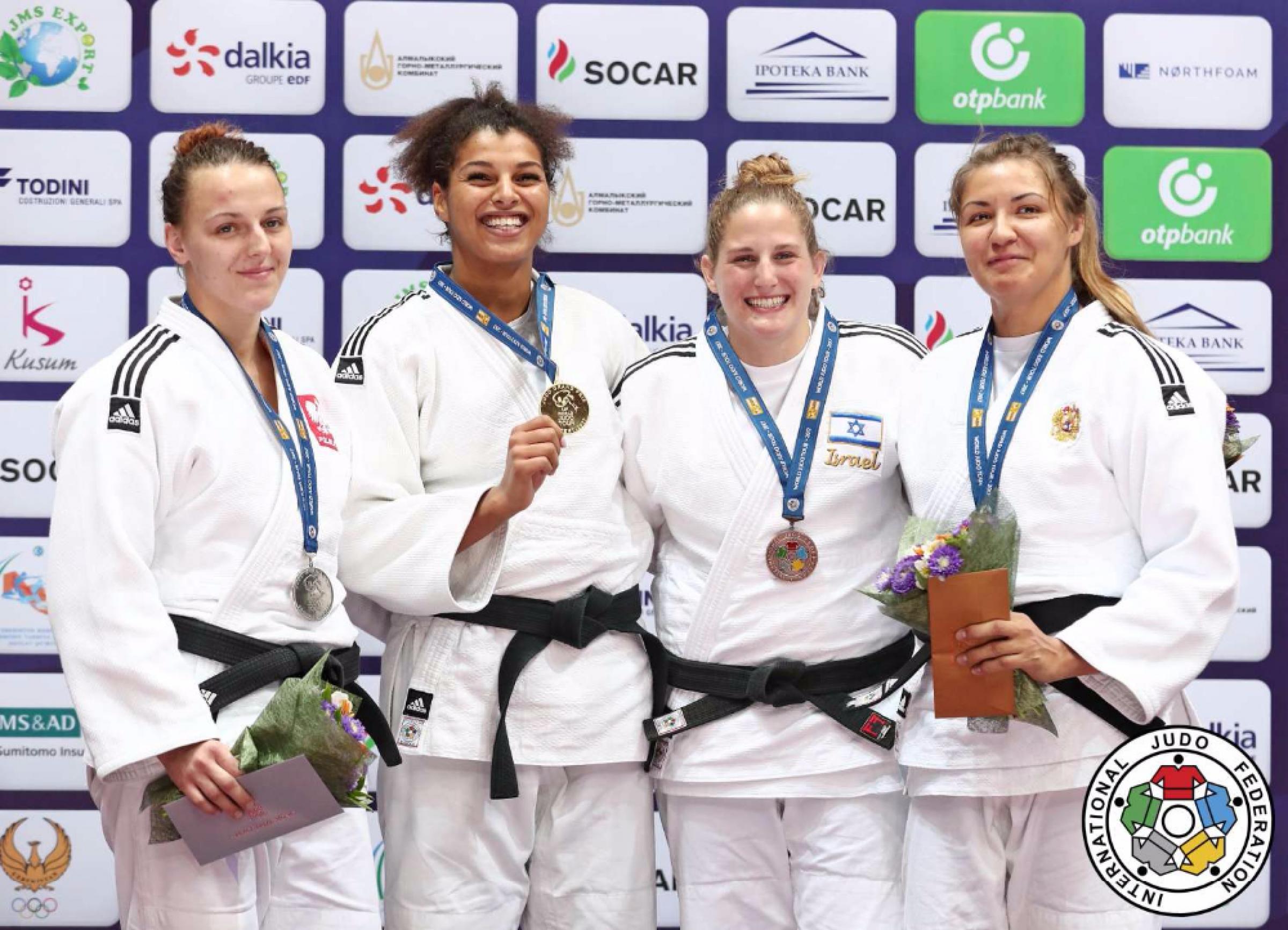 Turchyn began her day as the number two seed behind Albina AMANGELDIYEVA (KAZ) and had the benefit of a bye in the opening round. That put her through to the quarter final to meet Melora ROSETTA (ITA) whom she defeated by a single waza ari. A similar outcome in the semi final saw her past Yarden MAYERSOHN (ISR). In the final Beata PACUT (POL) pushed Turchyn hard and it was only after 1:15 into the golden score period that Turchyn was able to come up with an uchi mata makikomi that scored waza ari and bring her the gold medal.
The bronze medals in the -78kg category went to Anastasiya DMITRIEVA (RUS) and Yarden MAYERSOHN (ISR).
In the +78kg category Anamari VELENSEK (SLO) took the gold medal defeating defending champion Gulzhan ISSANOVA (KAZ) whilst Sarah ADLINGTON (GBR) took a bronze medal.
In the -90kg category Yahor VARAPAYEU (BLR) took a bronze medal.
In the -100kg category Niyaz ILYASOV (RUS) took the silver medal losing to Ramadan DARWISH (EGY) in the final.
In the +100kg category Or Sasson (ISR) won the silver medal defeating Iurii KRAKOVETSKII (KGZ).
---