The bronze medal match ups were an exciting build up to the final of the U23 Mixed Team European Championships here in Sarejevo.
Hungary were first up to defeat Ukraine, followed by the defending U23 champions, Georgia, defeating France 4:1. In the ultimate final, Germany and Türkiye, neither of whom were on the podium in last years event, battled it out for the gold. Following the final, President of the Türkiye Judo Federation, Mr Sezer HUYSUZ was ecstatic with his teams results,
Today, I am so so proud. The team is so great, we have been successful as cadets and juniors and now they are making it as U23. We don't have the usual team as some are preparing for senior events but the athletes competing today were strong and determined. I am really happy for them, they have beaten some very strong teams, Georgia in the semi final and then Germany, the fights were really hard but they concentrated to take the win for Türkiye.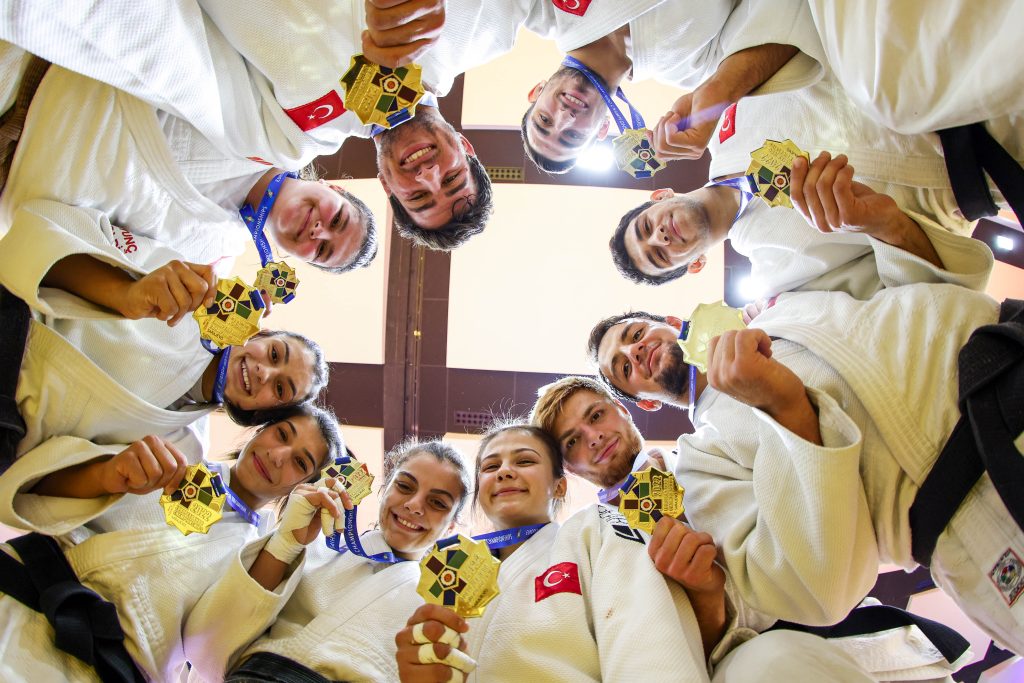 Little time was wasted in the first two rounds, in the -73kg category, Umalt DEMIREL (TUR) took all of 8 seconds to put the first win on the board for Türkiye, countering an uchi mata attempt from Peter THOMAS in the first exchange.
The momentum gave Habibe AFYONLU (TUR) the strength to score waza ari from ura nage but again, as earlier in the day, Friederike STOLZE (GER) stepped up to the plate for her team and took down Afyonlu with te waza following a weak attack from the Turkish athlete.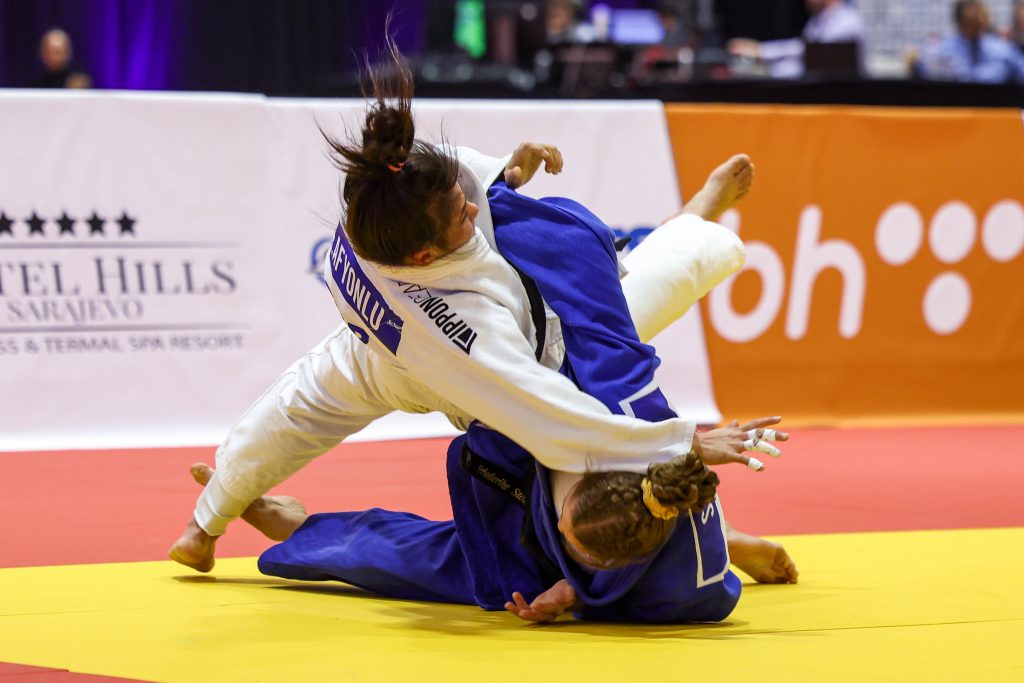 A swift tai otoshi from Omer AYDIN (TUR) in the first 10 seconds if the -90kg was enough for the win against Johann LENZ who was unable to pull it back and even the score. Next up was U23 European champion Hilal OZTURK for Türkiye who demonstrated her devastating maki komi in just over 30 seconds to give her team a third win.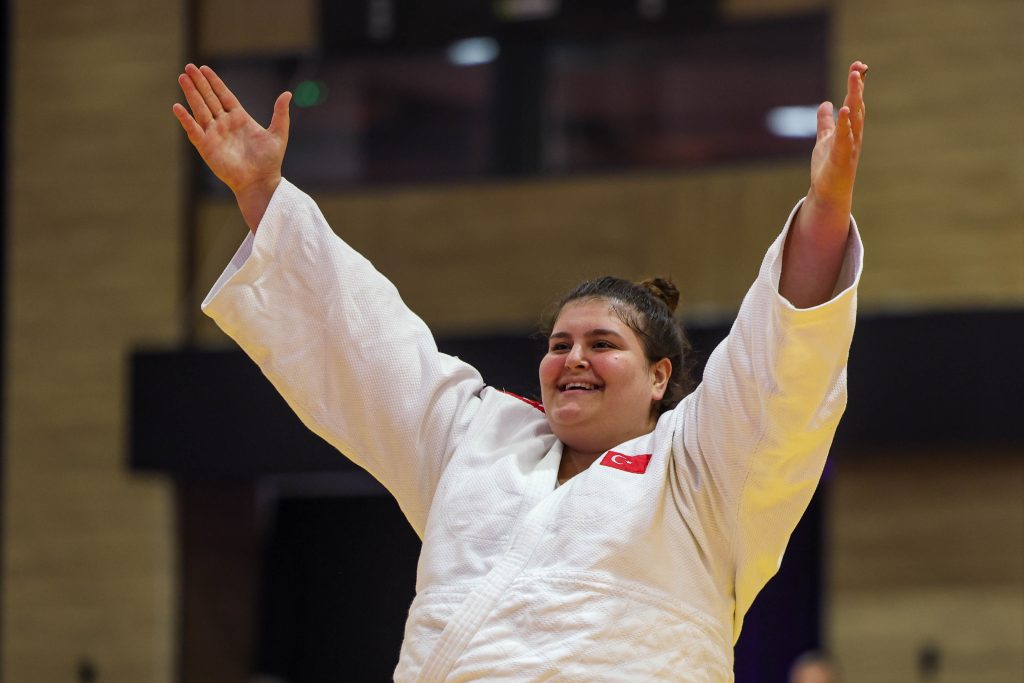 Losseni KONE (GER) was not about to let the quick wins against his team continue as he took on yesterdays +100kg silver medallist Munir ERTUG (TUR) in the +90kg category. He managed to hold out for over two minutes but Ertug was too strong with his maki komi, earning himself a waza ari. In to the final minute the pair went, then a sasae tsuri komi ashi from Ertug saw Kone lose his balance, enough for Ertug to drive down to seal the deal and give Türkiye the U23 European Mixed Team title!
This medal is so important for us, after a long time as a team we won the U23 championships. A big thanks to my friends, to my team mates, our coaches. I hope that as an individual I will be able to take the gold next year. For me, it was so important to win my contest, if I didn't it could have gone on a lot longer. I'm excited and it was nice to be the one to make the team champions. I won in this contest yesterday so it was good to be successful again.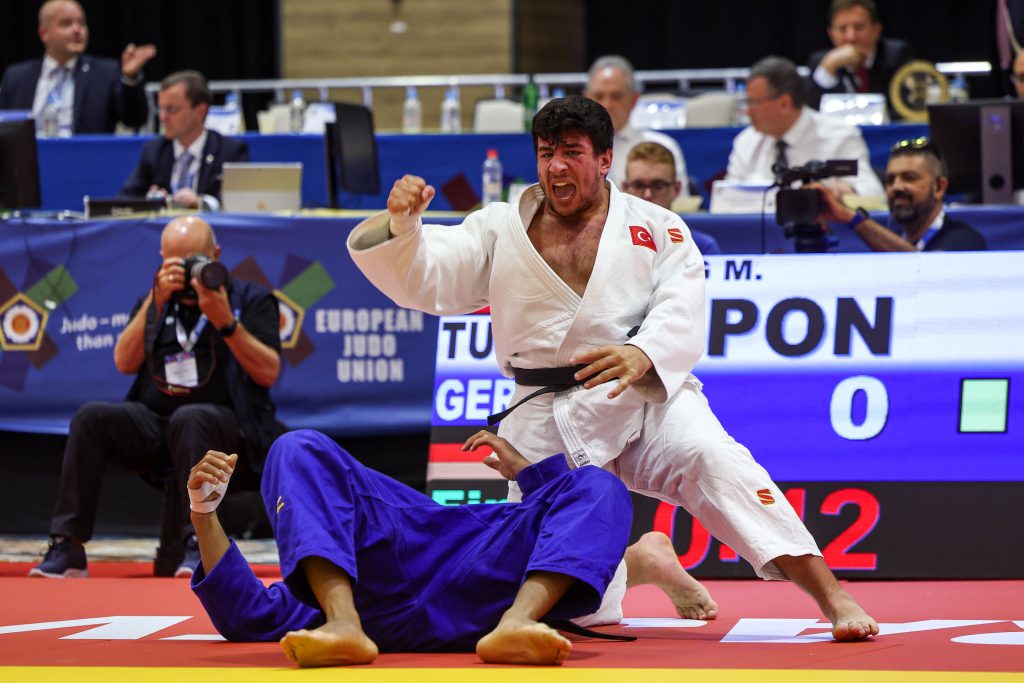 Judoka
Author: Thea Cowen
---