We are close to realising a new collection of junior European champions in Prague, some of our finalists are backed by a series of great previous results, and some have come to the Czech Republic to orchestrate a takedown of the top seeds.
The -48kg category will be celebrating a gold from Türkiye as both Sila ERSIN and Merve AZAK conquered their respective halves of the draw to meet one another in the final. The pair have met once in competition during the Sarajevo European open earlier this year for the bronze medal, and on this occasion the win went to Azak. Of course both know each other exceedingly well and so it will be a tough head to head for this junior title.
Number one seed in the -60kg category, Turan BAYRAKOV (AZE), was not going to let anyone stand in his way in the -60kg category. The 2019 cadet European champion is taking no prisoners and even against one of the strongest in the category, Nazar VISKOV (UKR), he made light work of it and took his place in the final against Ksawery IGNASIAK (POL).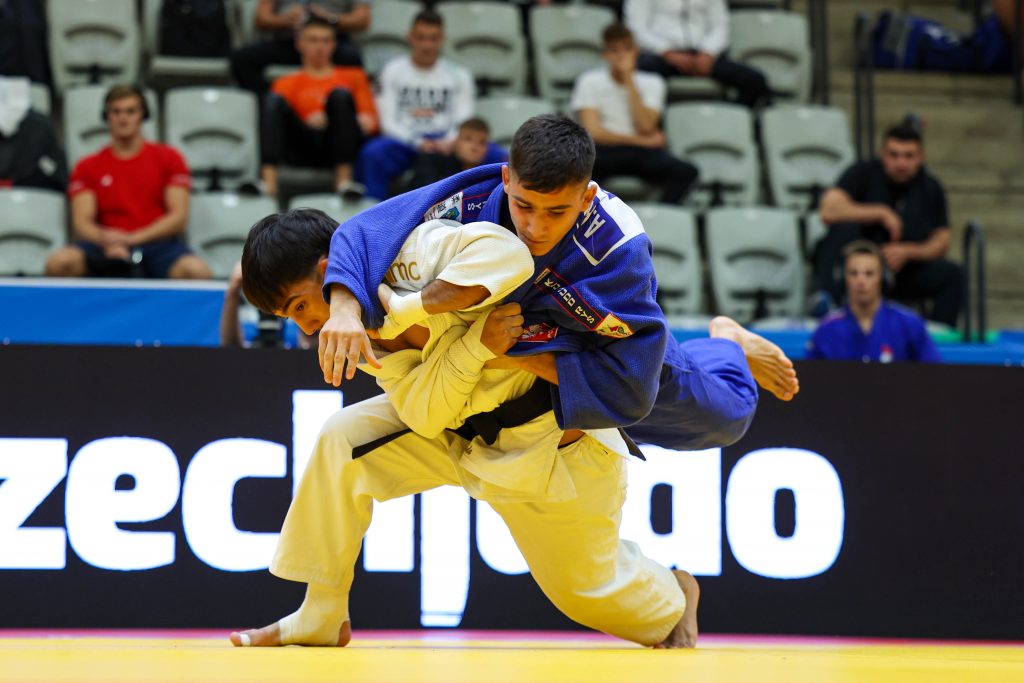 Other number ones who have secured their chance for a gold medal include Chloe DEVICTOR (FRA), it was a close call in her final against Erza MUMINOVIQ (KOS) who was up a waza ari score, however she made a mistake in the final seconds and Devcitor capitalised on this opportunity, claiming the win with osaekomi. After an almighty battle, facing her in the -52kg final will be Pihla SALONEN (FIN). The Finnish athlete, already with a waza ari score sealed the deal with a huge ura nage in the final seconds.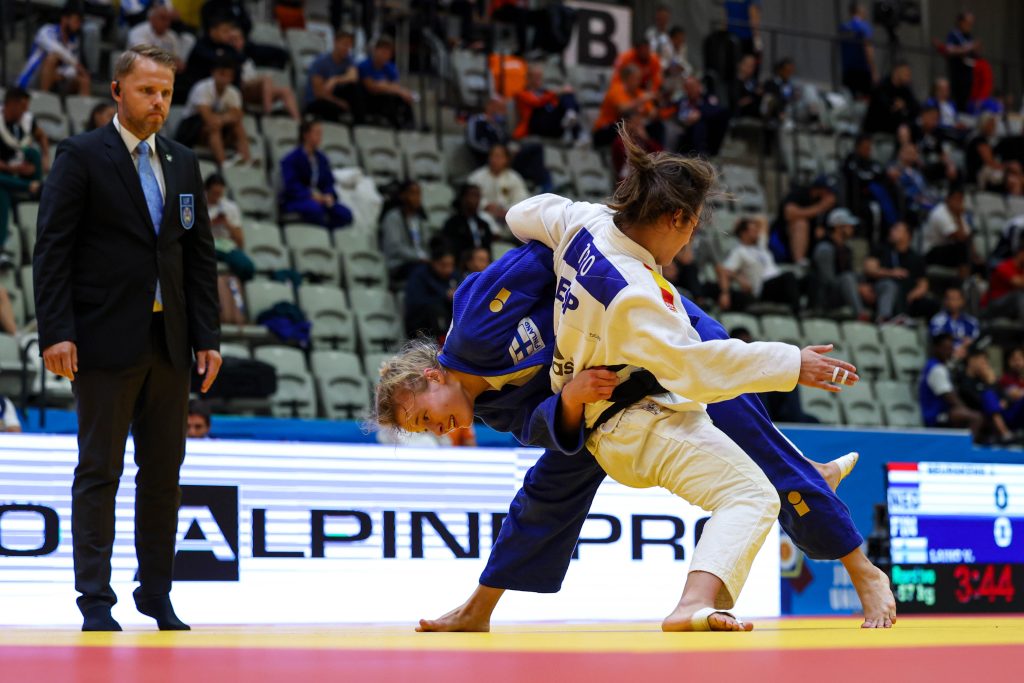 Muhammed DEMIREL (TUR) missed out on a cadet title in 2019, instead taking the silver, but he has remained on top of his game transitioning to junior tournaments and taking bronze in the junior world championships this year. After a string of hard contests today he once again proved his abilities in the -66kg category today. Facing him is the world ranked #28 from Georgia, Aleko KASRADZE who came in unseeded today. His results only date back to the beginning of this year, where he took gold in the Poznan junior European cup. 
With a certain gold for Türkiye, a win from Demirel will place them at the top of the medal table and in a good position for the rest of the week.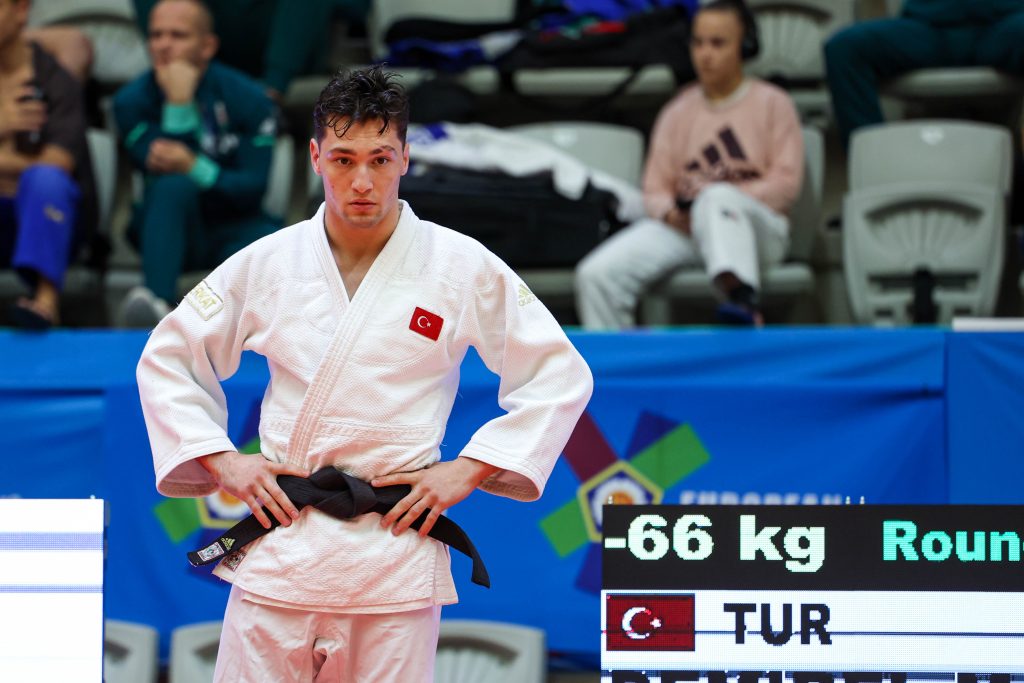 Quite the surprise in the -57kg category, current junior world champion, Ozlem YILDIZ (TUR) missed out today, defeated by EYOF silver medallist, Julie BEURSKENS (NED), though it looks like an injury has plagued her chances here in Prague. Regardless, Beurskens went from strength to strength, and has reached yet another major final and will compete against Marta GARCIA MARTIN (ESP) for gold.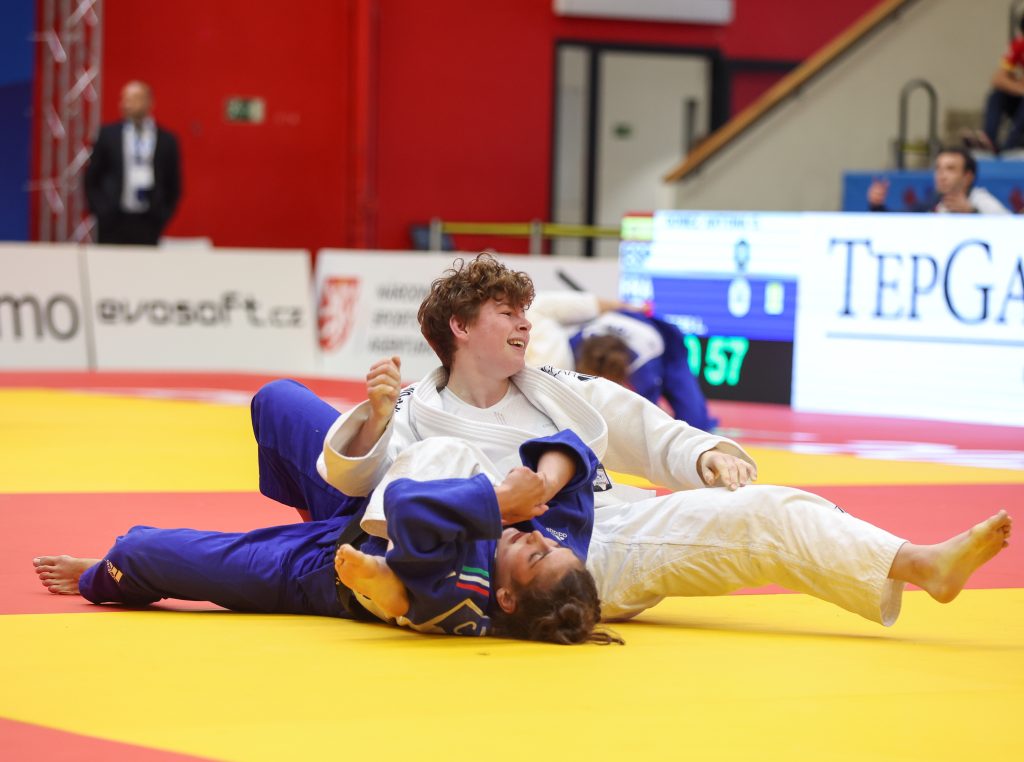 The final block will start at 16:00 local time.
Judoka
Author: Thea Cowen
---