The third and final day of competition of the Baku Grand Slam saw 22-year old
Guram TUSHISHVILI
(GEO) make light work of the heavyweight division as he took the gold medal in the +100kg category. Tushishvili made a number of the far greater experienced and accomplished field look lackluster as the Georgian, appearing to barely break sweat, carved his way through the field that contained three of the world's top ten.
Aykhan JAFAROV (AZE) was first to fall as the 19-year old was completely out-gunned by Tushishvili who managed to strangle the unfortunate youngster after only 20 seconds. Bigger fish were waiting to be fried however, as next up was number one seed and double Olympic bronze medallist
Rafael SILVA
(BRA) in the first of the quarter finals. The size difference was enormous as Tushishvili weighing in at 107kg went up against 162kg of Brazilian manpower. But it was the Georgian who controlled the tempo, dominated the grips and made the more telling attacks. Silva collected two penalties before Tushishvili, with 20 seconds left on the clock, came up with beautifully timed left sided sode tsuri komi goshi that landed Silva squarely on his back for ippon.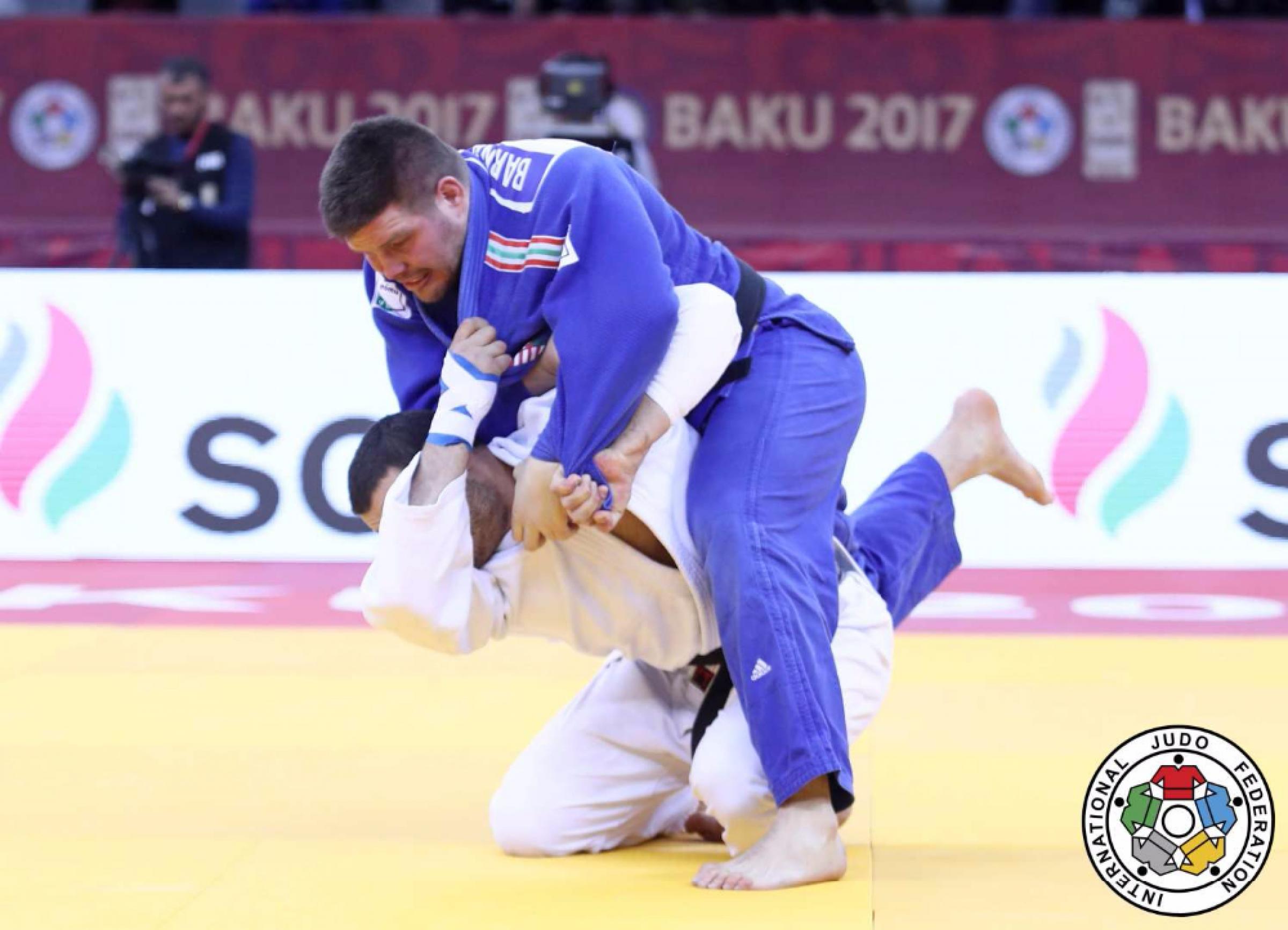 In the semi final Tushishvili faced former Georgian
Ushangi KOKAURI
(AZE). Perhaps Kokauri had not seen Tushishvili's quarter final match for he too was caught by an excellent left sided sode tsuri komi goshi for ippon. In the final it was the turn of BOR Barna (HUN) who after a little over a minute found his sleeves trapped as he too was thrown with sode tsuri komi goshi (was no one watching Tushishvili). And, just when one may have begun to suspect that Tushishvili was dependent on one technique, he unleashed an o soto gari that brought Bor crashing to his back for ippon.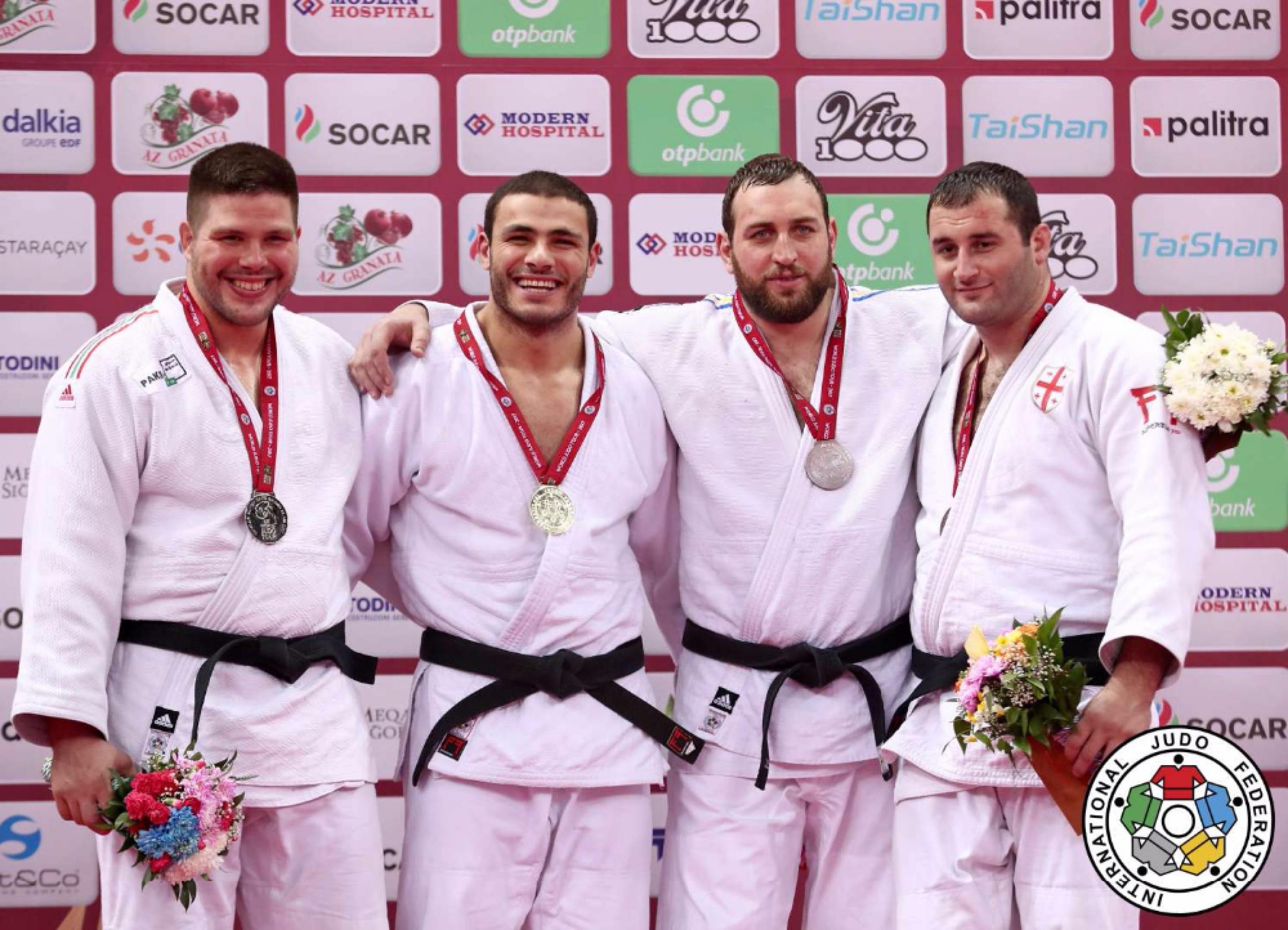 Whether Tushishvili stay at +100kg is a question that will be answered in the fullness of time. Right now however, he is surely enjoying the shock factor he brought to this Grand Slam. It is interesting to ponder just how how much of a shock he may cause when next he ventures out among the heavyweights.
Judoka
---