We congratulate twelve referees on passing their IJF-B examination in Coimbra this weekend.
During this process, the first exam is theoretical whereby candidates are tested on their refereeing knowledge as well as their ability to communicate in English.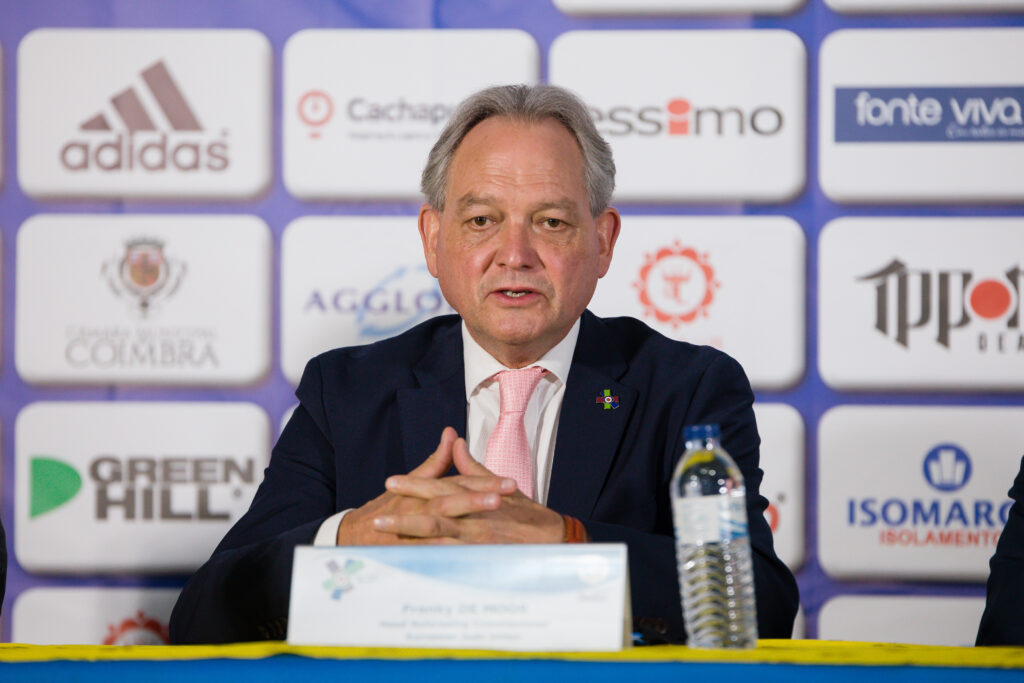 Head Referee Commissioner, Franky De Moor was pleased with the level.
We were surprised that after such a long time of inactivity, that the level was more than acceptable. As you know, we limit the number of referees per mat on each event because of the pandemic, so we also had to limit the number of inscriptions for the exam. To compensate this, two more exams will be organised later this year, in August in Udine and in October in Dubrovnik.
As well as the ones stated above, during the European Open in Malaga held in October, an IJF International exam will take place. The following individuals passed the exam;
Akif Tahirov (AZE)
Giorgios Hadjithomas (CYP)
Luis Miguel Piñeiro Garcia (ESP)
Beatriz Portela Jiménez (ESP)
Corinne Vetu (FRA)
Astrid Behrla (GER)
Pawel Masiukiewicz (POL)
Marcin Wozniak (POL)
Catarina Correira (POR)
Jorge Fernandes (POR)
Robert Burganov (RUS)
Anastasiia Luchyna (UKR)
Author: Thea Cowen
---