Peter PALTCHIK (ISR) is a household name when it comes to judo, always a front runner, an exciting judoka to watch, technically ballistic and passionate. We have been waiting for the day that the 2020 European Champion would be a world medallist, and that day has finally come.
In the -100kg category, Paltchik defeated IIDA Kentaro (JPN), Niiaz ILIASOV (AIN) and Nurlykhan SHARKHAN (KAZ) in order to compete for bronze, losing only due a rule infringement, a tiny error. It may have cost him a place in the final, but this didn't deter him from going for bronze.
I am satisfied for now, I know its not the end and I keep reminding myself that I wanted the gold, so much, I put it on my phone. A kid from one of my supporters in Israel sent it to me a couple of weeks ago and I made it my background, reminding me that I need to do.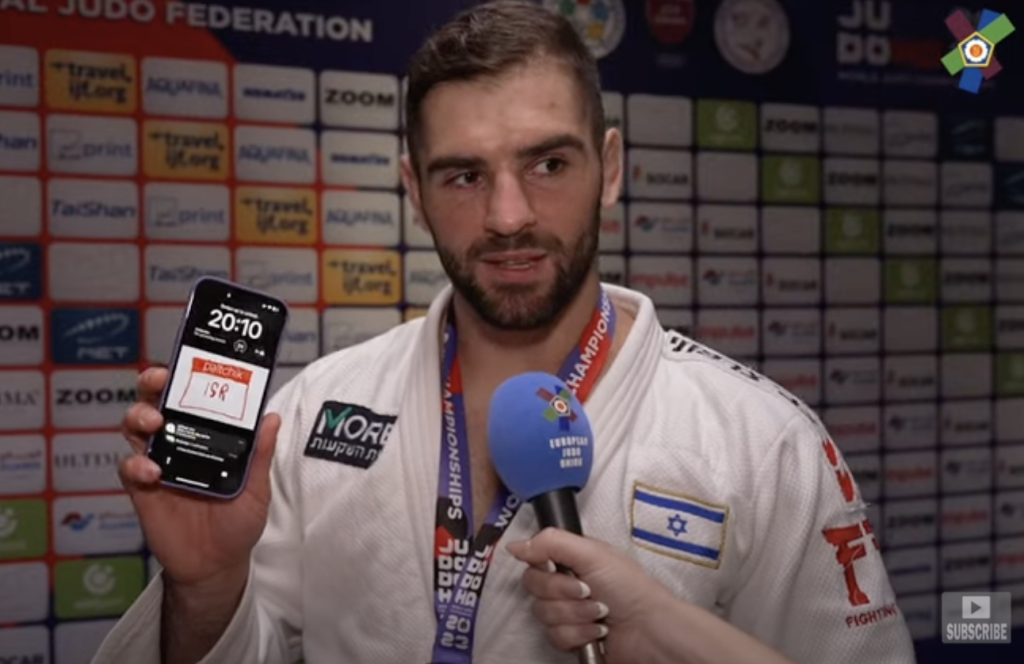 With the medal firmly in his hand, we can also address another huge win for the Israeli athlete, he welcomed twins to his family and is now a proud father.
I was calm, I have twins now, two boys, two weeks ago they were born and I think it helped me. It gave me some relief, I know that the most important thing in my life just happened, so after that […] I just told myself to enjoy the moment, have nothing in your mind, just be prepared and calm your mind. It is a great honour to be in this stage to represent my country.
I am so happy to bring this, not only to me but my country, friends, family, my team, my sponsors. To all the people in Israel and I know, it is Friday night, shabbat, everyone was watching and I'm happy.
Author: Thea Cowen
---