On the second day of the Veteran European Judo Championships, the Portuguese competitor Nuno ANTONIO won his second title in a row, but this time in the Gran Canaria Arena in the under 66kg M4 category.
The 46 year-old physical education teacher and judo sensei from Salesianos Lisbon Judo Club, ended the competition with a tremendous yoko tomoe nage, catching his opponent Frederic LIN (FRA) completely flat on his back. However the beginning of the competition was not so good for the Portuguese player who started judo at the age of 6 with his twin brother and never stopped since then,
I like to feel the judo and this morning I was not really relaxed to show my judo skills. After the semi-final against Paul HIRST from Great-Britain, I had many doubts because our contest finished with a four minutes golden score, after my opponent picked up a third and final shido.
The 2000 Portuguese national Champion appeared really tired after the short break and decided to focus on tactics and strategy. In a final which was a repeat of last year's European Championships he faced Frederic LIN again.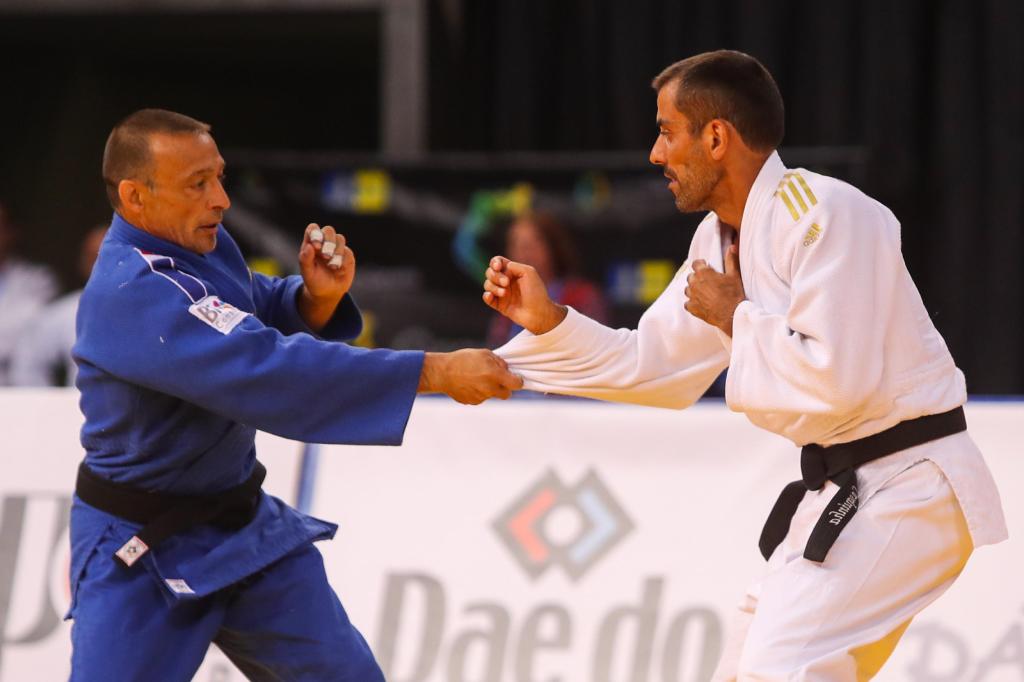 He finally found an opportunity to throw his opponent around half match time. Like last time, Antonio repeated the same result.
I was so tired and there was not a long break before the finals. French fighters are very physical and I had to be on a good shape to be crowned European Champion. I am still surprised that I overcame such a good fighter like Frederic LIN. I am really proud!
In the previous Veteran European Championships in Glasgow, Scotland, Nuno ANTONIO reached the final easily but in his opinion the hard way to the podium makes todays victory even more wonderful.
Everybody wanted to be (Veteran) European Champion, everybody trained really hard for this major event, I am so happy that despite the difficulties I faced today, I didn't give up. I am mentally stronger than last year. I suffered a lot, but now I am (Veteran) European Champion for the second time.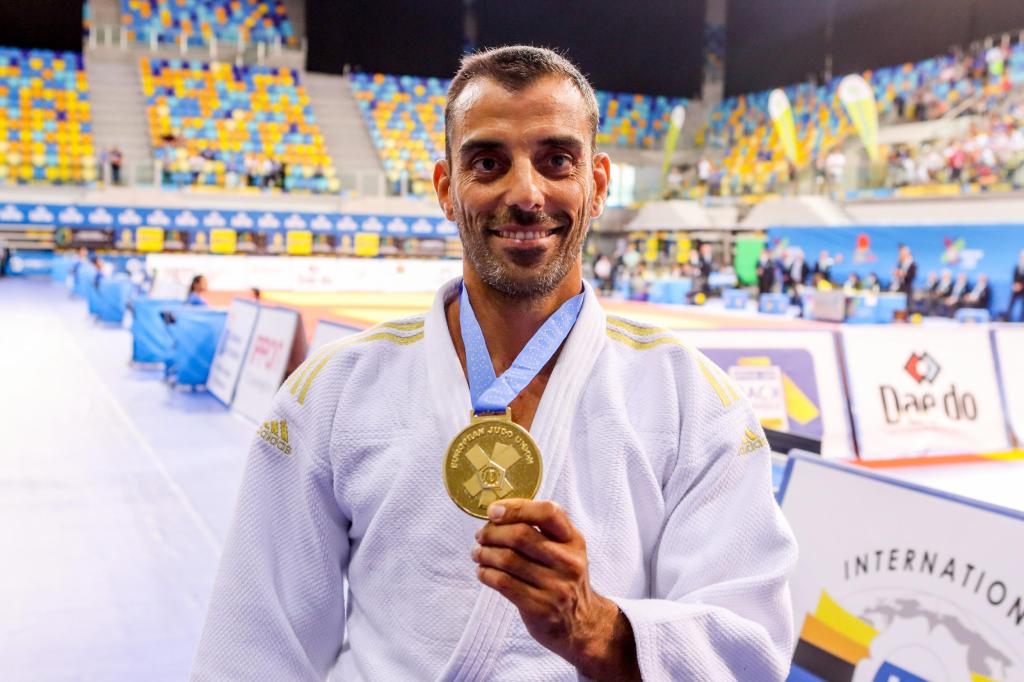 Nuno ANTONIO is looking forward to fight in the Veteran World Championships in Marrakech, Morocco this October but it will depend on his work.
The previous Veteran Europeans took place in June, so I had the possibility to be there. October is the start of the school year, and I am not really sure I will make it, but as we say everything is possible.
Despite his talent and wonderful judo skills, Nuno ANTONIO never had the chance to take part in the Portuguese judo national team, being a veteran medallist is for him the accomplishment of the career he has always dreamed of.
Competition programme for Saturday 27th of July
9:30 – Preliminaries and Repechage
16:00 – Medal Contests and Awarding Ceremony
The competition will be shown live on www.eju.net from 9:30am local time.
Author: Sarah Loko Gürschner
---