With the Cadet European Judo Championships being around the corner, our youngsters had a very important week to complete ahead of their big event. This year, the volume of the training camp was exceptional with national teams joining for the first time from Hungary, France and Italy.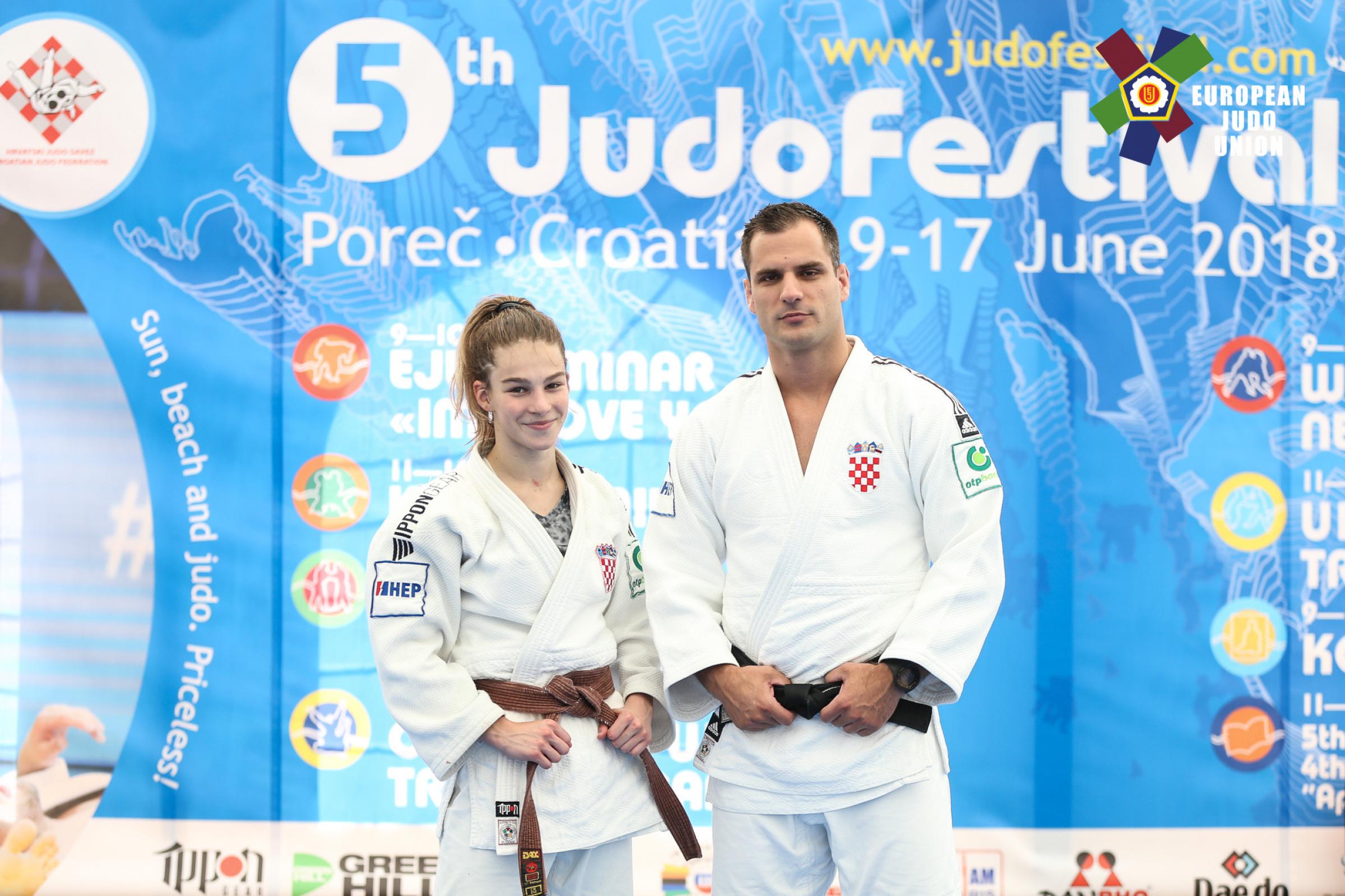 Croatian Cadet National Coach, Dragan CRNOV reviewed the U18 Training Camp, Porec 2018.
"This year the U18 Camp is perfect for our team. We have great national teams visiting from Italy, France, Hungary and many other nations. We hope that this will help us to deliver good results at the Cadet European Judo Championships. We will be travelling to Sarajevo with 5 athletes in total and hoping to return home with a few medals."
2017 Cadet European Champion, Ana Viktorija PULJIZ, was part of the mass at the U18. How was the camp for you? Are we going to see you amongst the Juniors too this year?
"I had an injury which put me out for a month but now I am fine. The Cadet Camp was much stronger this year than last year which allowed me to train with many of my strong opponents. I really want to defend my title in Sarajevo. This is my primary focus and I will also compete at the Youth Olympic Games in Buenos Aires. For now, I am fighting at the Cadets only but maybe I will be able go to the Junior European Championships as part of my preparation for the YOG."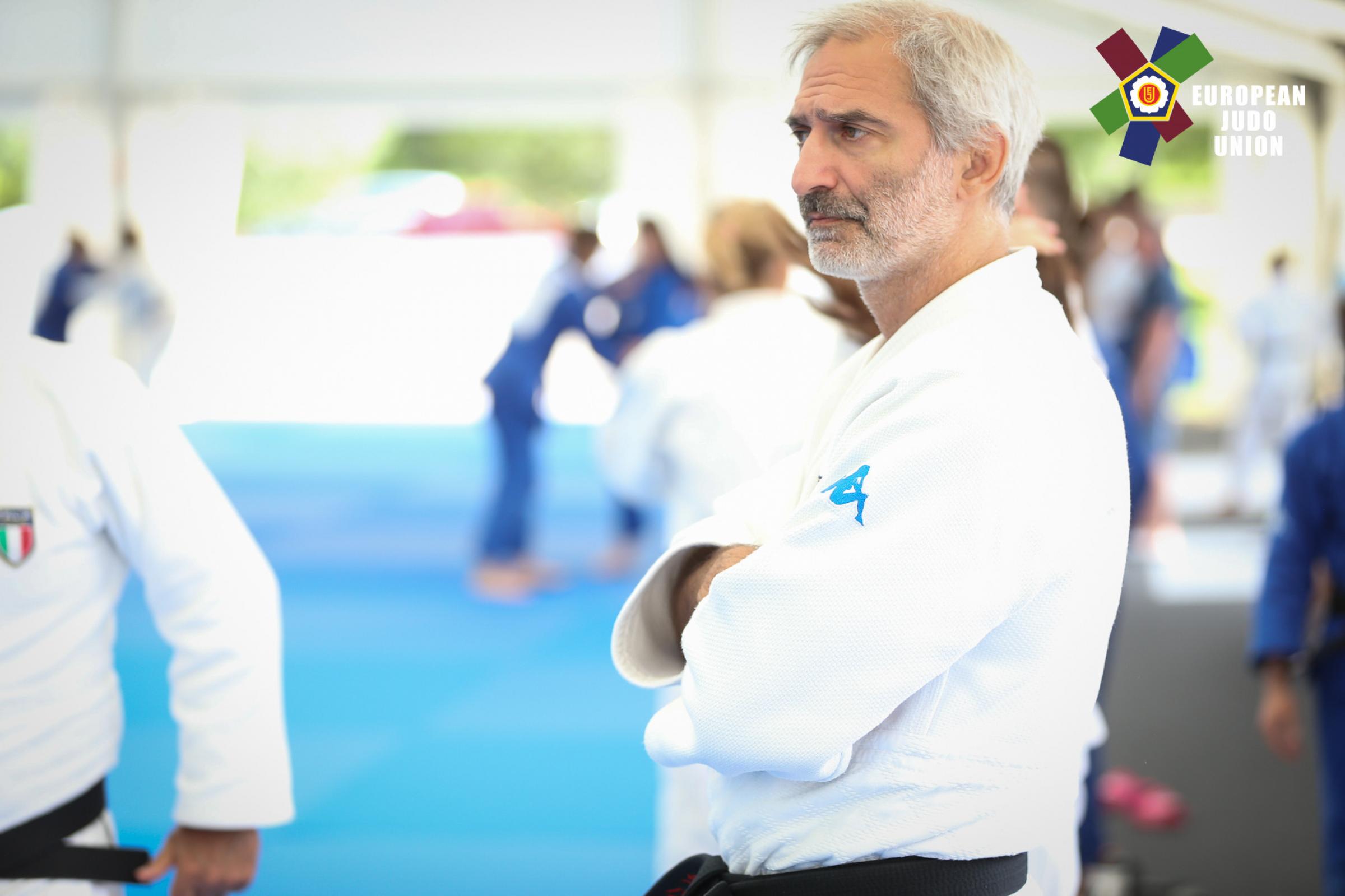 The President of the National Commission of Youth Activity and Coordinator of Junior Italian Judo Team, Raffaele TONIOLO – Emanuele Di Feliciantonio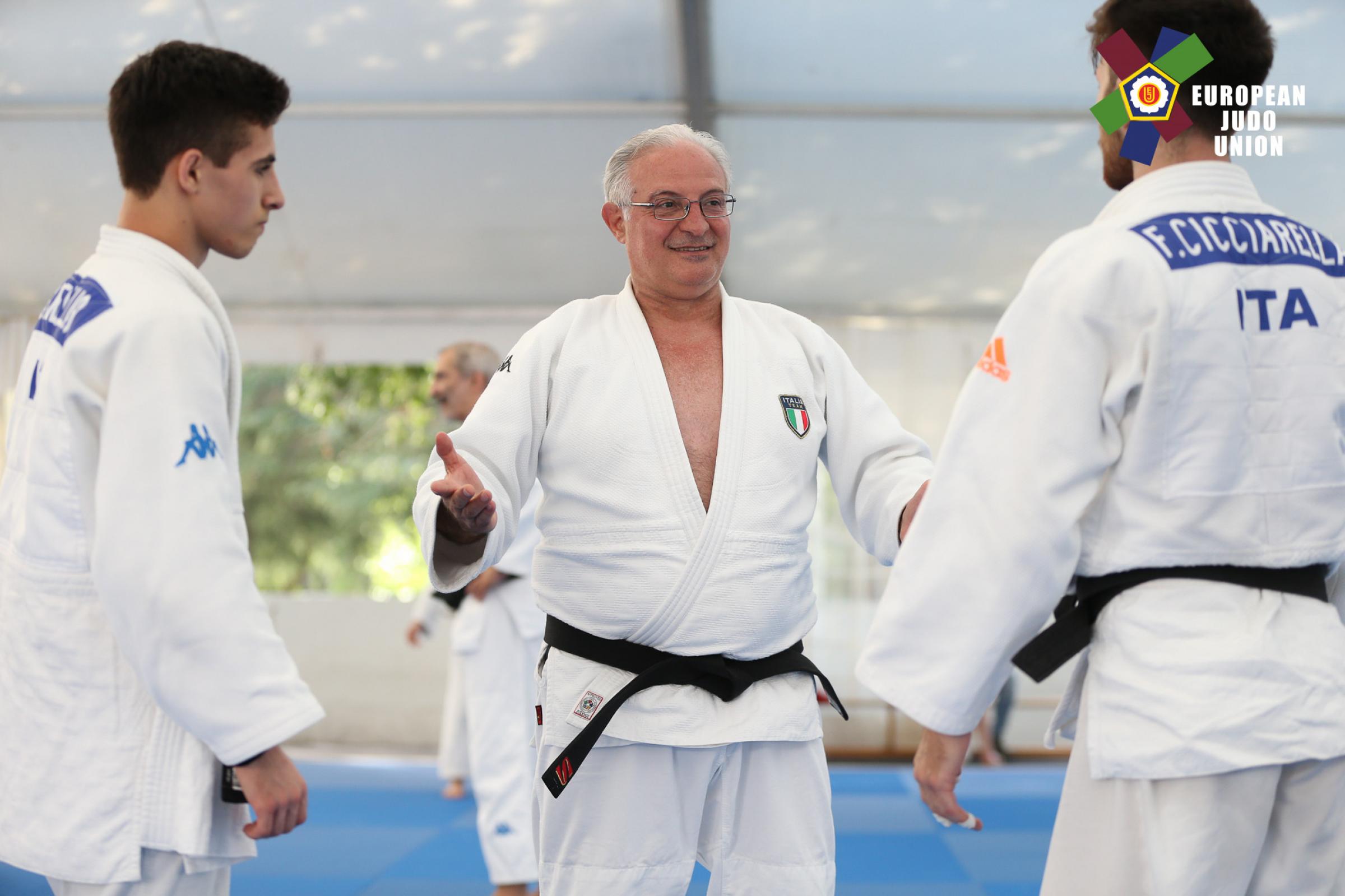 Commissioner of Youth Activity of the Italian Team, Alessandro PICCIRILLO – Emanuele Di Feliciantonio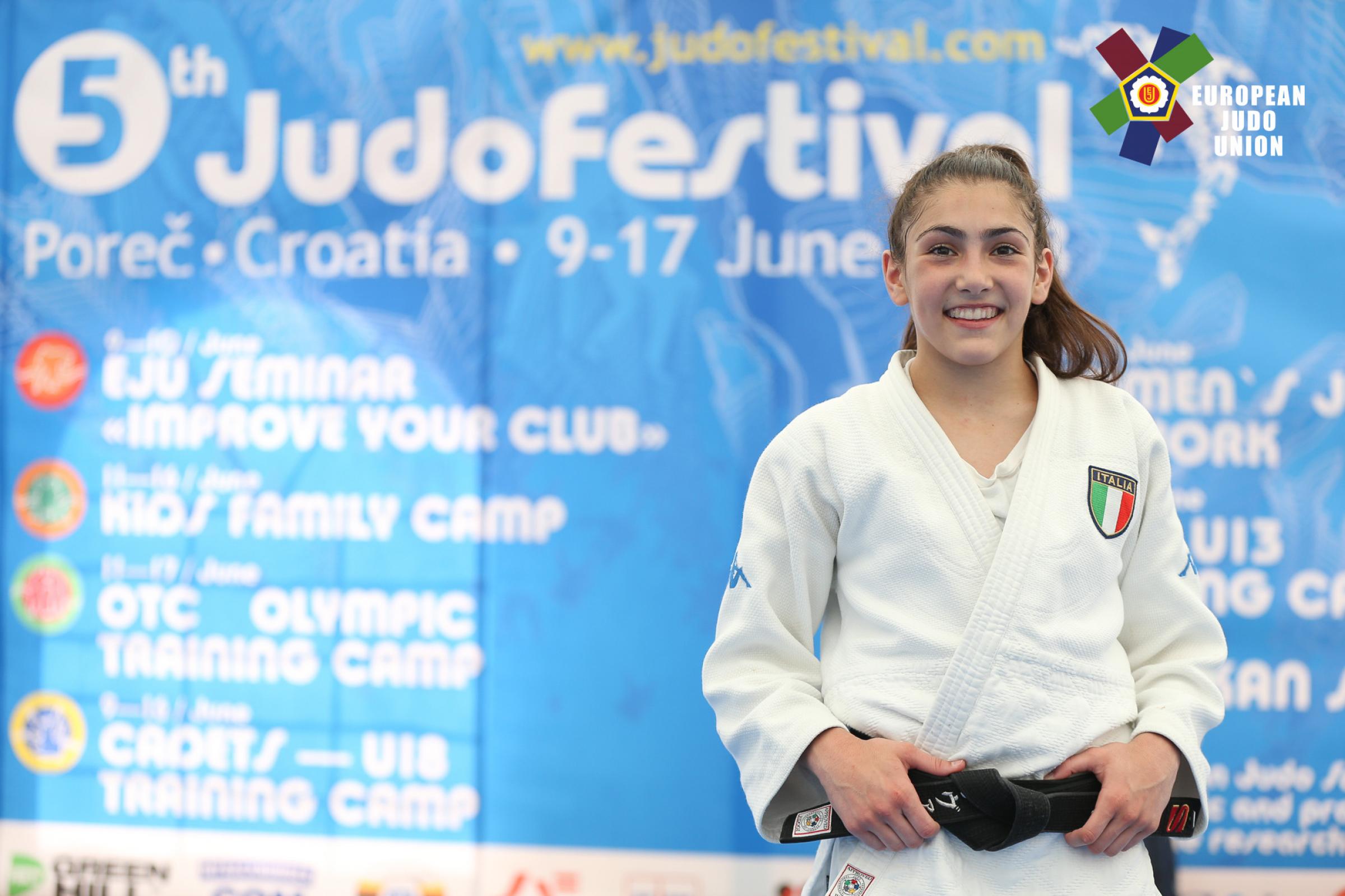 The President of the National Commission of Youth Activity and Coordinator of Junior Italian Judo Team, Raffaele TONIOLO, shared his first expression of the Judo Festival;
"It is our first time bringing the Cadet team to Poreč and we are very pleased with the level, the trainings are hard and the location is also wonderful. The reason we have decided to come here is because I believe that 15-20 days before the European Judo Championships it is still perfect time for randori. We have done a mixture of randori and technical sessions, so it was perfect for us."
The Italian girls cadet team is known to top the medal tally not only in Europe but at the World stage. Commissioner of Youth Activity of the Italian Team, Alessandro PICCIRILLO explained us the current situation with the boys' cadet team.
"Last year we had a few male judoka as well who delivered a few medals. However, for sure, they need more training camps to improve their level. So the aim is to do more and more training camps and observe details to help them to get better each time. Now they are very young, apart from a few, they are all first year cadets. Next year this time, we expect them to be a strong team all in all."
One of the medal hopeful for Italy is 2017 Cadet World Bronze medallist, Carlotta AVANZATO. She changed category to challenge the youth once again. In Sarajevo, she is going for gold, however, there is an unlikely situation as her strongest opponent is actually her compatriot, Assunta Scutto. Thanks to the seeding system, and if nobody withdraws, the earliest meeting for the pair would be the final of the -48kg category.
"I feel much better as I changed category. They are physically stronger which I need to raise up to. Other than that, I don't feel any difference between my past and new category. I certainly want to win in Sarajevo and I will do my outmost to do so."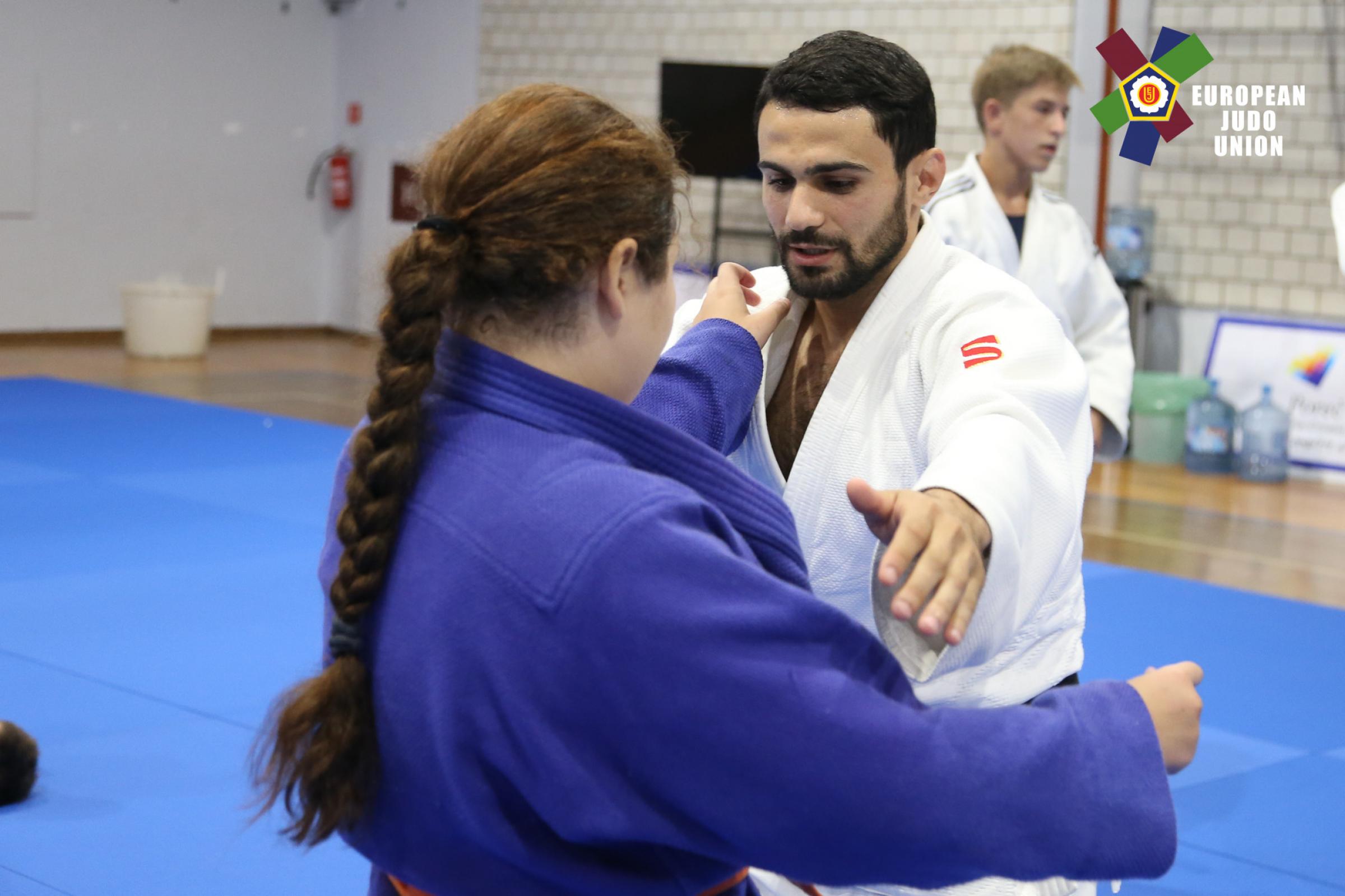 Olympic Champion, Arsen GALSTYAN recently joined to lead the Russian Cadet Team. He further explained his experience at his fairly new position.
"It is interesting to stand 'on the side of the mat', it is new and I enjoy it. Judo is my life so I enjoy every moment of it. The group I am working with are a young cadet group, full of energy and motivation. I see a lot of potentials in this group so I hope in the future we will deliver some great results together. In regards to the camp in Poreč, it has been great as this year we had the French and Italian national team joining as well."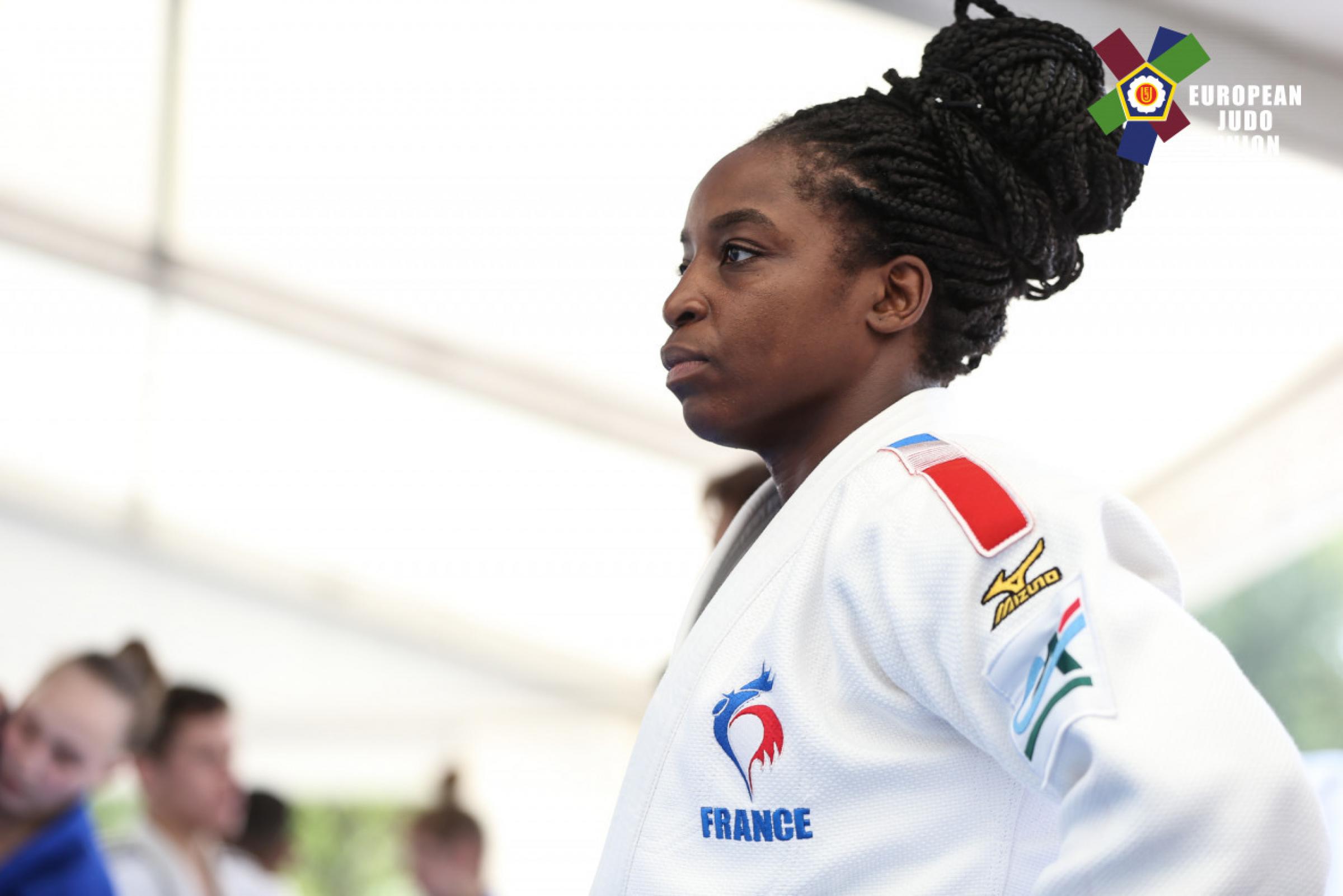 Like the Italian Team, the French Cadets also made their first appearance in Porec. Olympic Bronze medallist, Gevrise EMANE recently retired from her elite competitive career. Now, she completes her duties as the French Cadet boys coach. What do you think about this training camp in Poreč?
"This camp is really good level for the Cadets. We had really good training sessions in order to prepare for the Cadet European Championships. It was the first time for us but we are pleased that we came along. After this camp we will start slowing down on randori and began the tapering period for the athletes. The high volume training is enough now. The selection for the Cadet Europeans… Well, first of all they need to deliver at the national championships. After we observe their results and work ethics at the international competitions and based on those, we select the team. For the boys, we are aiming for two to three medals, if more too come of course we will accept it; concludes Emane with a smile."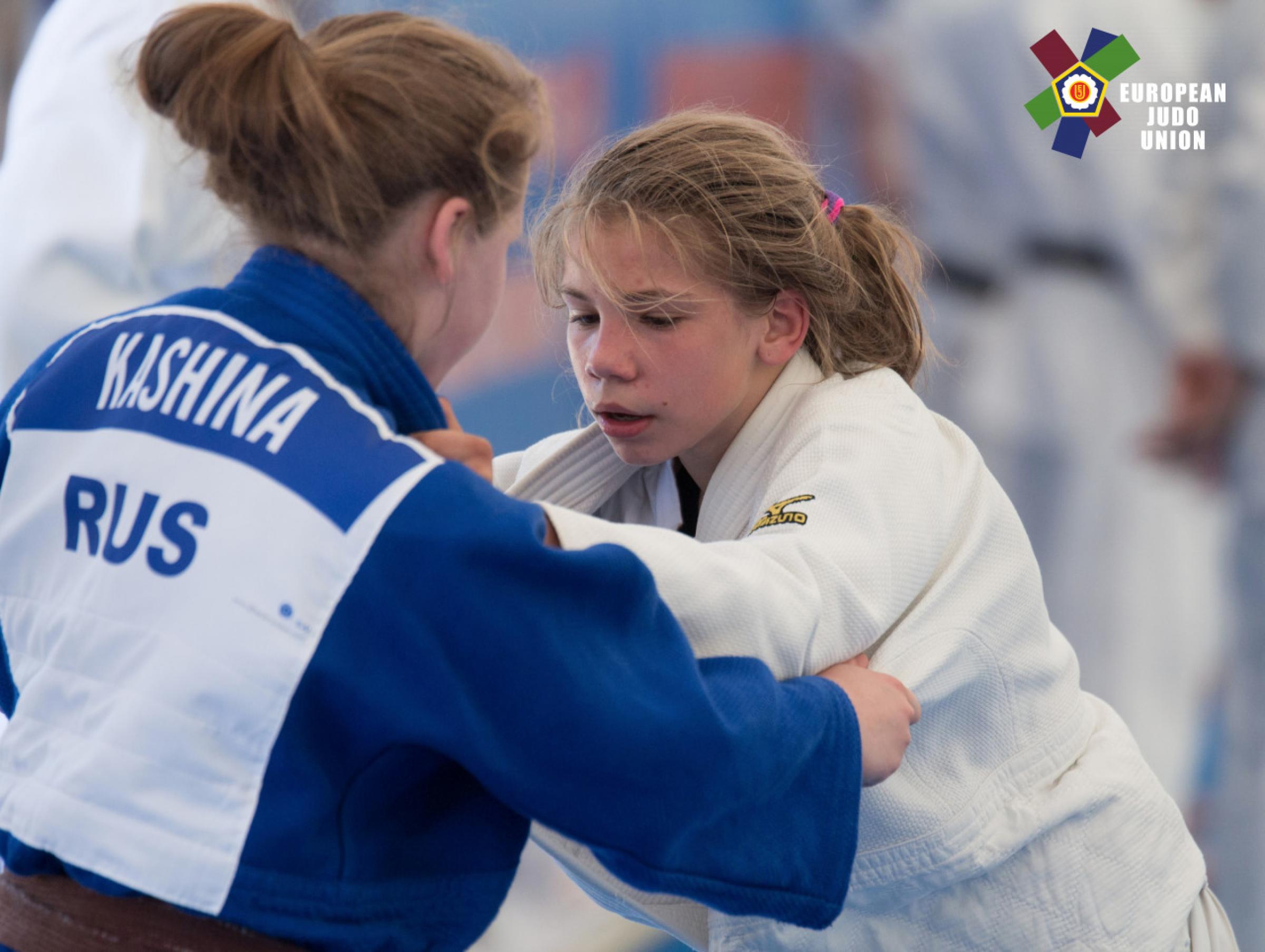 2017 Cadet World Bronze medallist, Anastasiia BALABAN of Ukraine is a regular visitor of the camp. She was also impressed with the level this year and in Sarajevo she is going for gold in the -40kg category. How have you been?
"I am very good thanks, training is hard but we get to have some time out too. Previous years, this camp was not so strong but this year we have several national teams joining so the level is very high. The goal is certainly to win the Cadet Europeans in Sarajevo."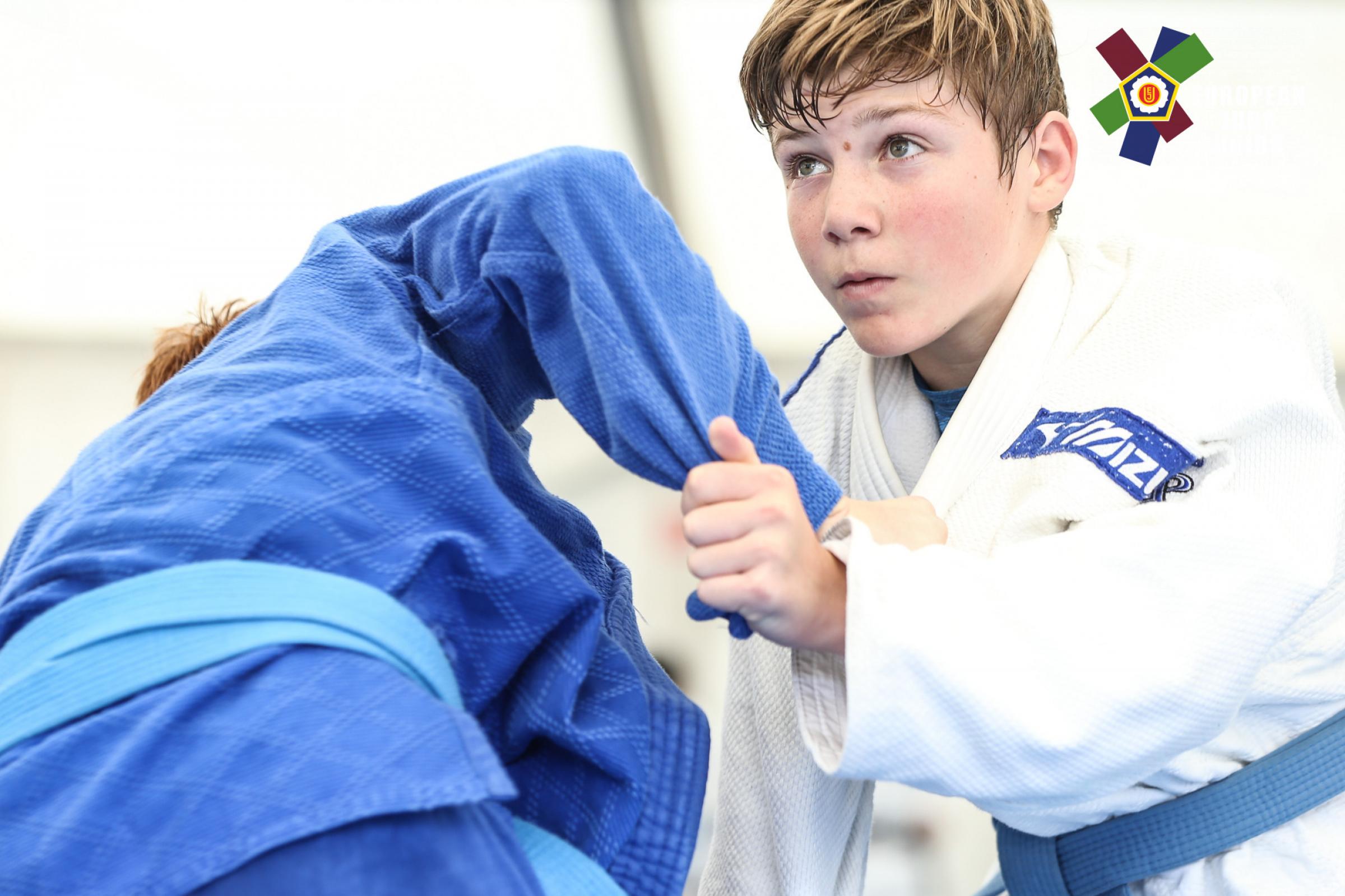 Impressions from the U18 Cadet Training Camp at #JudoFestival2018 – Emanuele Di Feliciantonio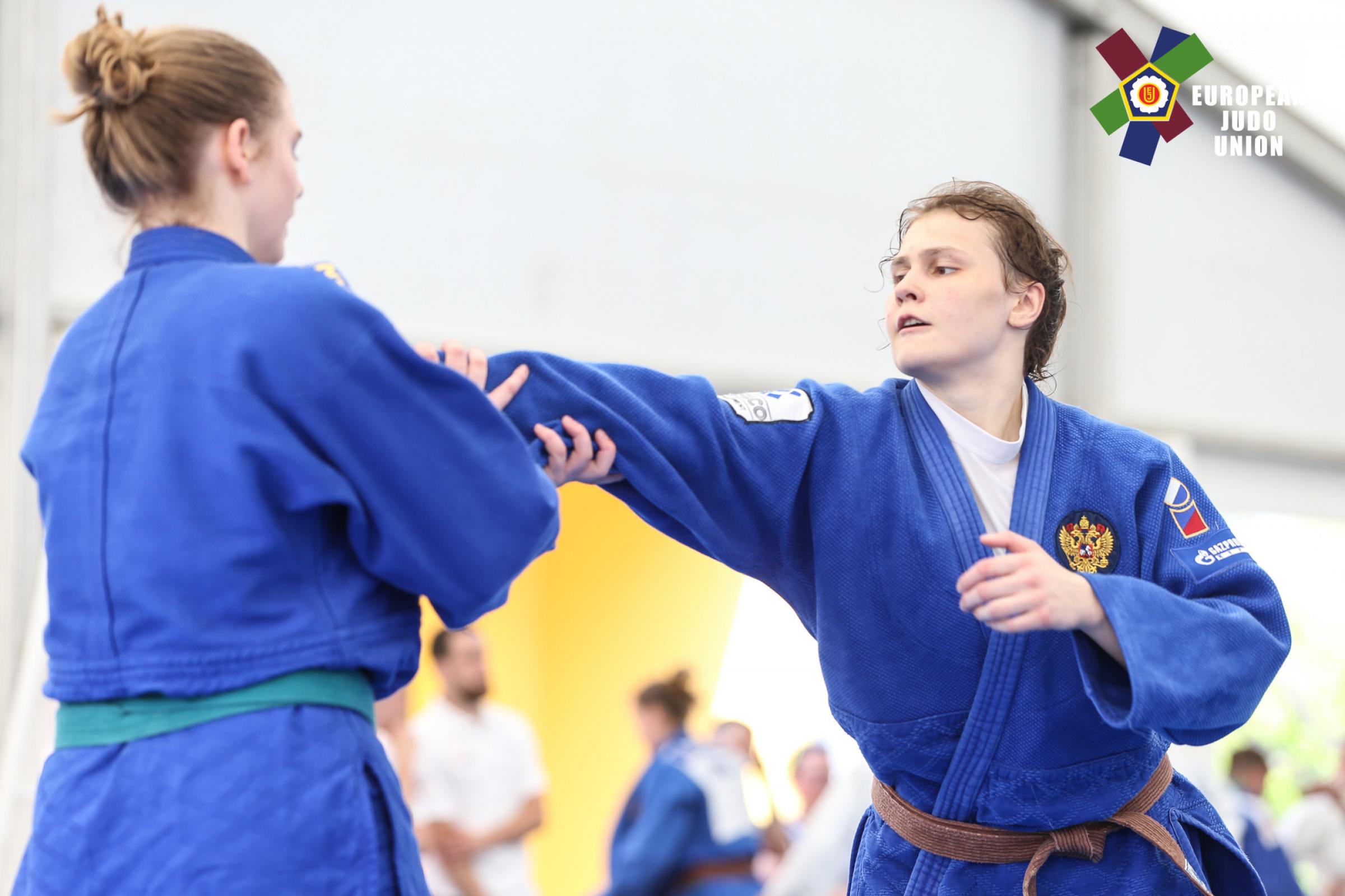 Impressions from the U18 Cadet Training Camp at #JudoFestival2018 – Emanuele Di Feliciantonio
Impressions from the U18 Cadet Training Camp at #JudoFestival2018 – Emanuele Di Feliciantonio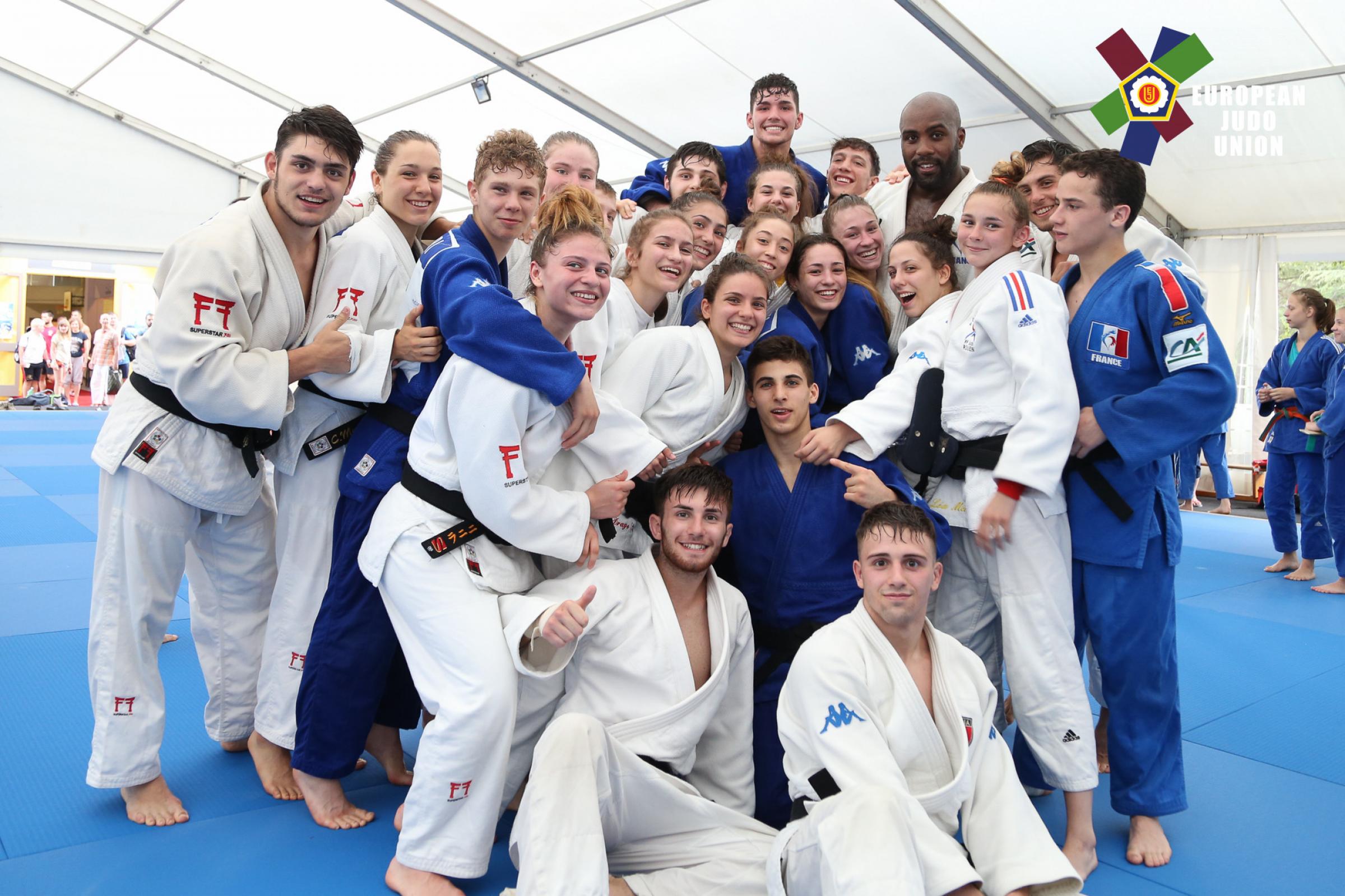 The French and Italian Cadet National Judo Team with the legend, Teddy Riner – Emanuele Di Feliciantonio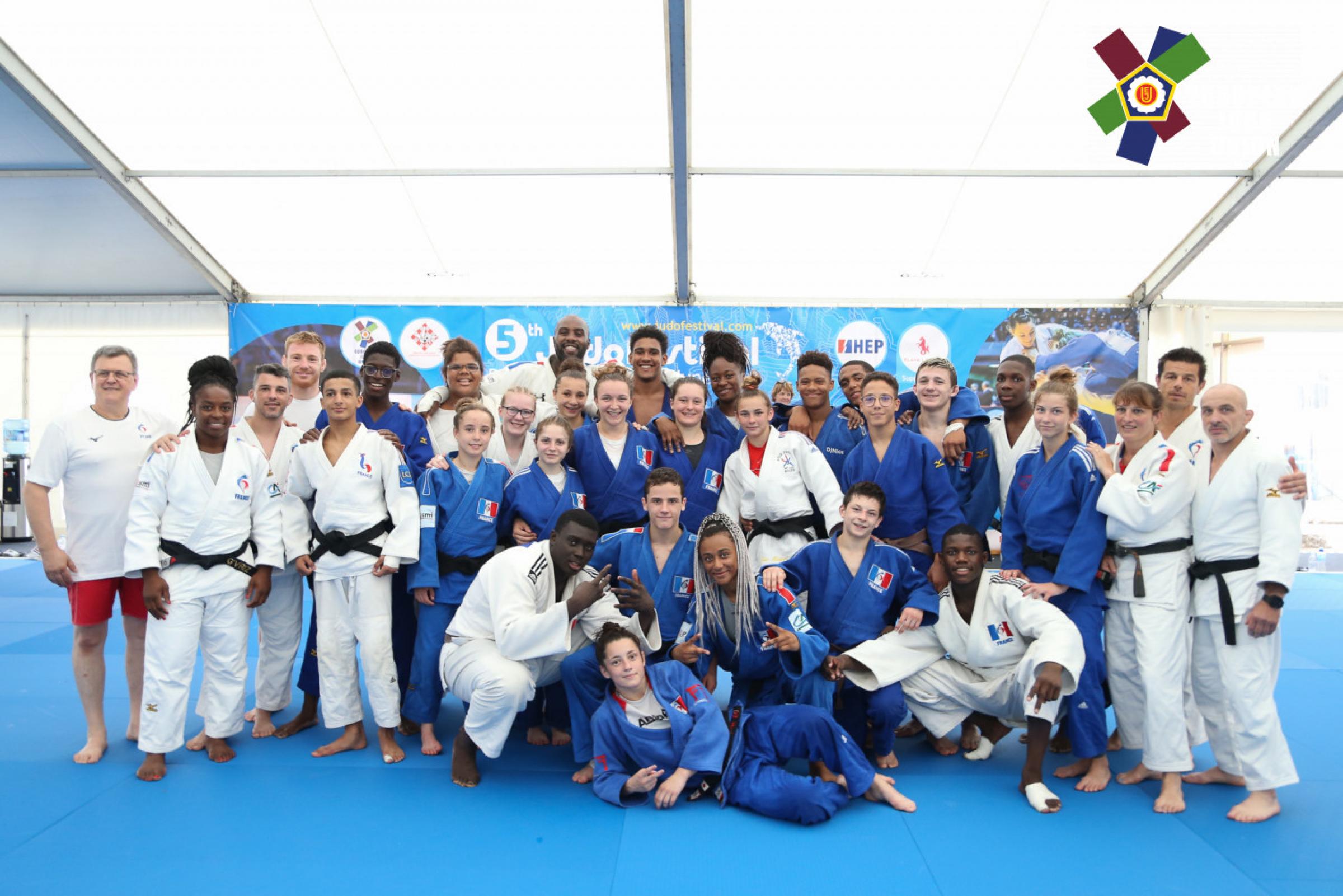 The French Cadet National Judo Team with their heroes, Teddy Riner, Axel Clerget and Gevrise Emane – Emanuele Di Feliciantonio
---
U18 CADET TRAINING CAMP #JUDOFESTIVAL2018 HIGHLIGHT
Judoka
---