After a successful U23 European Championships here in Potsdam, Germany, the official flag handover ceremony took place. In 2024, the championships will head to Pila in Poland, only 300km from our current destination here in Germany.
President of the Polish Judo Association and Marketing Director of the European Judo Union, Mr Jacek ZAWADKA was present to accept the flag,
We are really happy to be hosting this championship next year, we are a country that love to host events and in my two terms as president we will have hosted four championships; cadet, senior, kata and finally U23. I am sorry that I couldn't make it a complete collection but I hope that the future presidents will continue in this way, we are proud to have our judo community with us and show our great hospitality.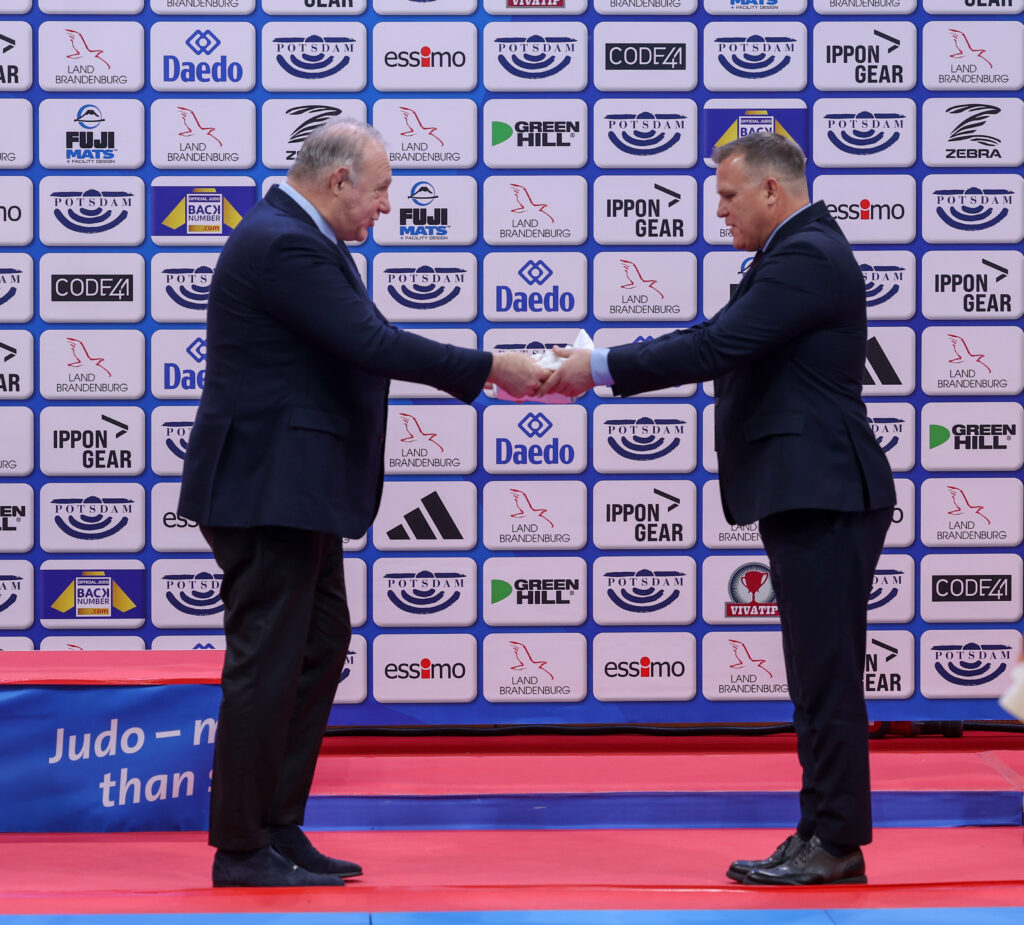 Author: Thea Cowen
---