The success of the champions today meant that there were big changes in the medal table, though the Netherlands kept their top position at the end of the individual competition, Ukraine and Georgia managed to climb the ranks to finish in the top three. Here is how they did it…
Lytvynenko managed to secure her EYOF title in 50 seconds of the -78kg final. Her opponent, Mishiner tactically attempted a seoi nage against the tall Ukrainian but it was shut down and immediately Lytvynenko got to work on her sangaku. Though the Israeli tried her best to defend it, she was forced to submit and Lytvynenko repeated her semi final win in ne waza.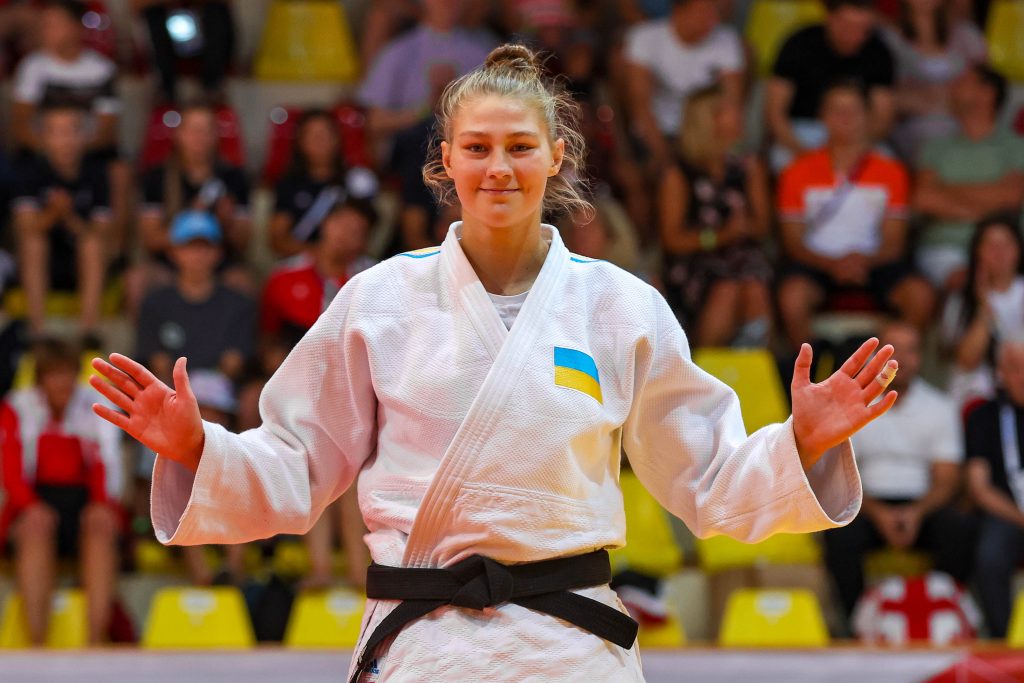 For the first two minutes of contest time, this was a ne waza final. The anticipation as they continued to swap between aggressor and victim was exhilarating for the once again packed tribune. With only thirty seconds left, Petre put the first and only score on the board with a combination, attacking with uchi mata and changing direction, catching Basso with ko uchi gari.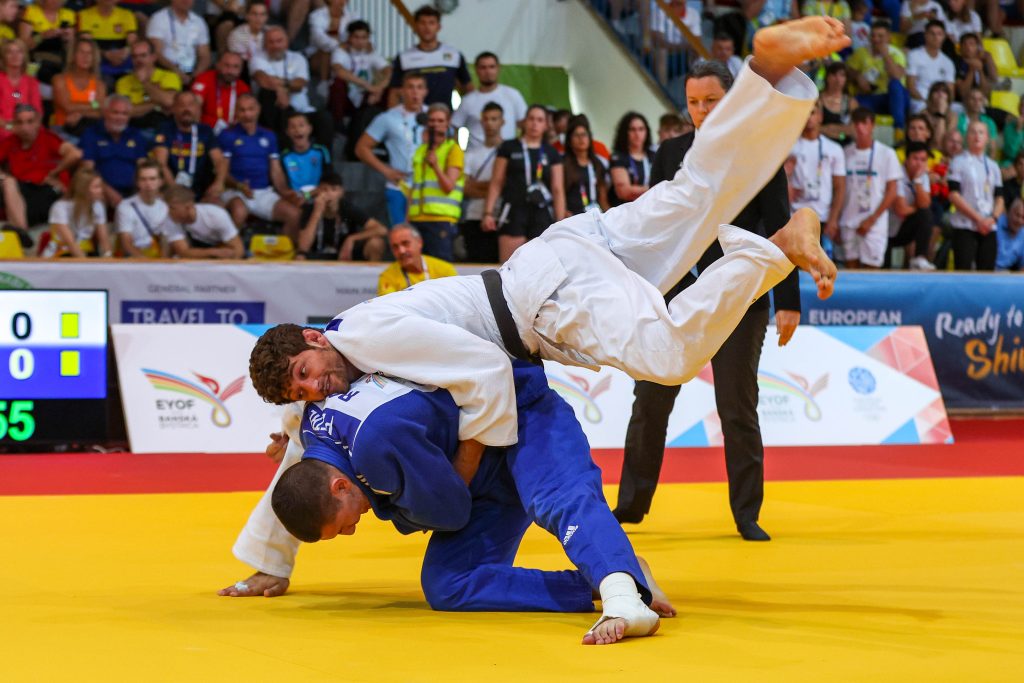 It certainly feels today that there has been a greater focus given to ne waza amongst these athletes, especially those of Ukraine as in a second final, Semchenko pulled it out of the bag and secured a hold on Lang to take the third gold medal for Ukraine in the EYOF and ensuring that they finish in second place in the medal table. It was a strong performance from Semchenko and she was celebrated by a huge Ukrainian delegation as well as an applause from the rest of the crowd. 
Tabatadze wasted little time in securing a waza ari score with o goshi, only 8 seconds in. Once he had woken up his opponent, things became a little trickier for the Georgian, as the defence was up. Exactly half way through the +100kg final, a ballistic koshi guruma saw Tabatadze walk away with the gold medal, which put his team third in the medal table behind leaders, the Netherlands and Ukraine.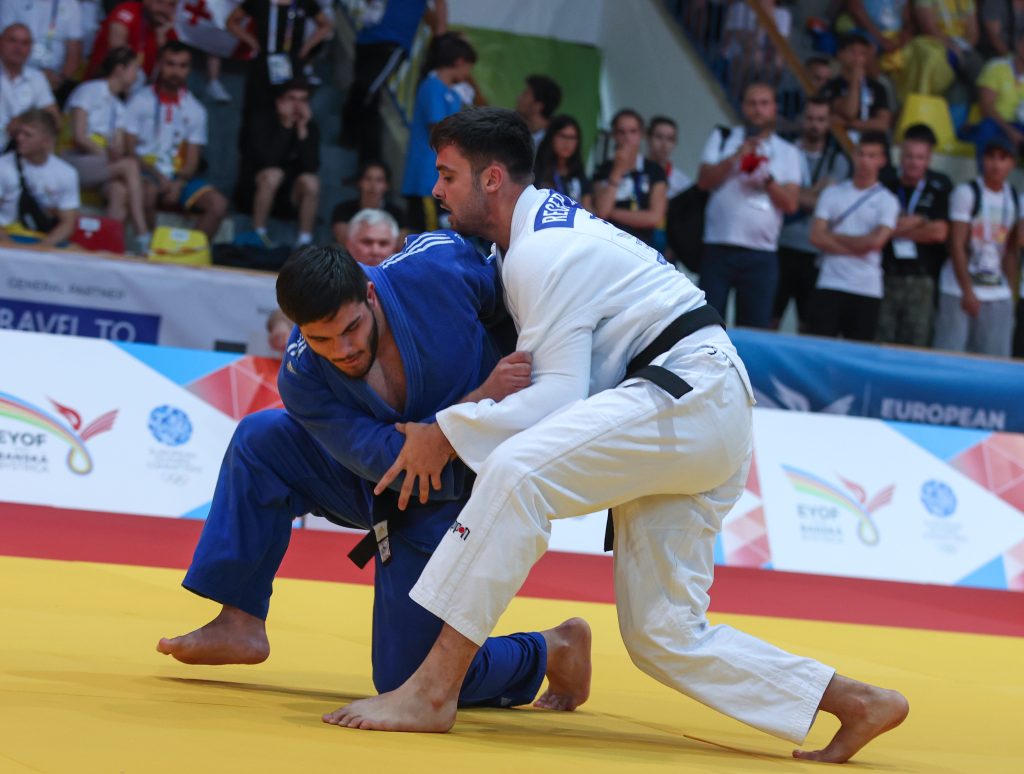 This concludes the individual competition on day four of the European Youth Olympic Festival 2022 and we celebrate our new champions as they not only walk away with a medal but a unique experience they certainly won't ever forget. This goes for all of the athletes who have been selected by their delegations to representing their olympic teams, the best of the best have come together and will now share this experience. Fortunately we have one day left to go! The exciting Mixed Teams event will start tomorrow at 10:00 local time.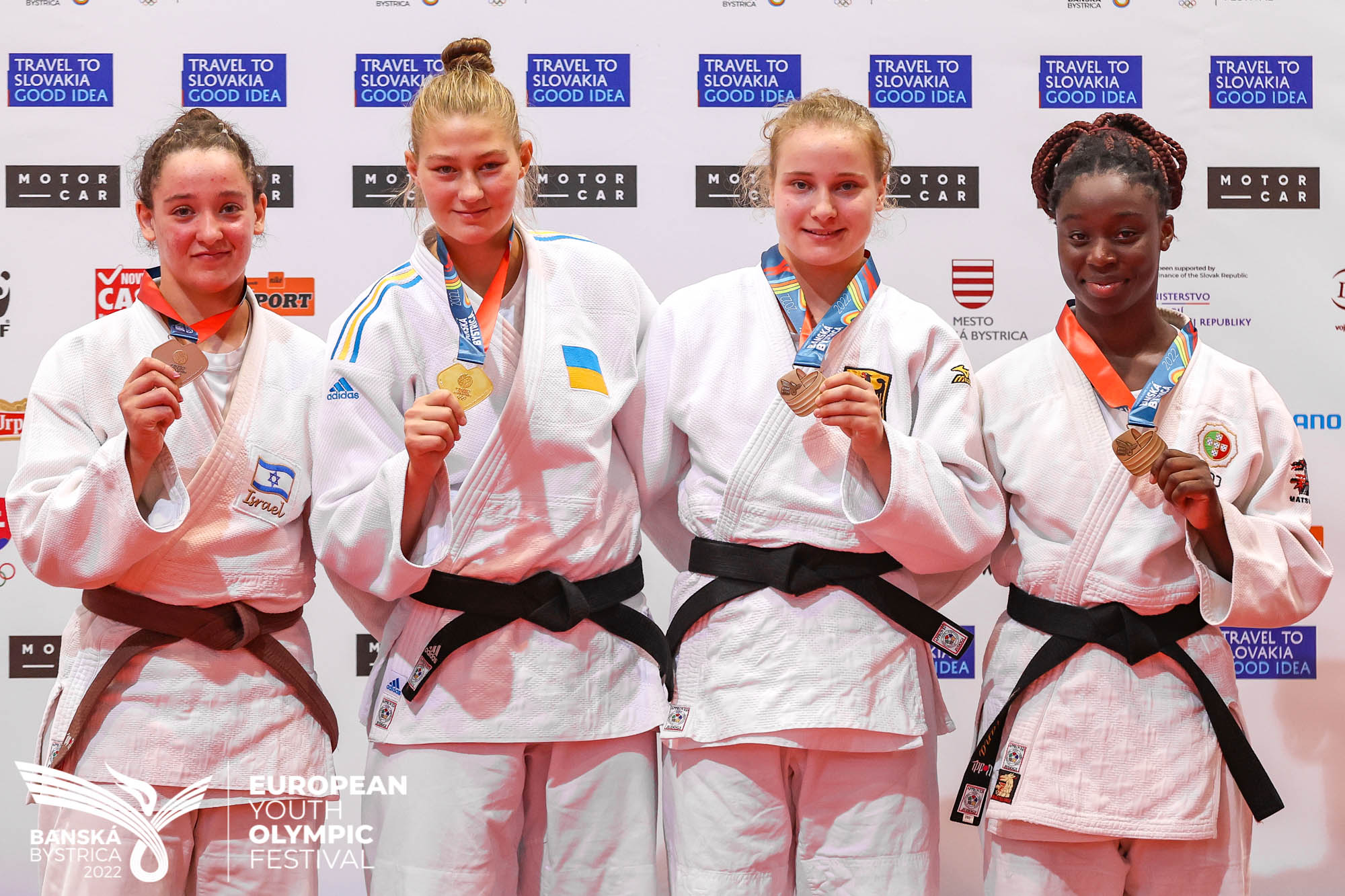 -78kg Medallists 🥇LYTVYNENKO Yelyzaveta 🇺🇦 🥈MISHINER Yuli Alma 🇮🇱 🥉NIEMEYER Mathilda Sophie 🇩🇪 🥉CONCEICAO Fabia 🇵🇹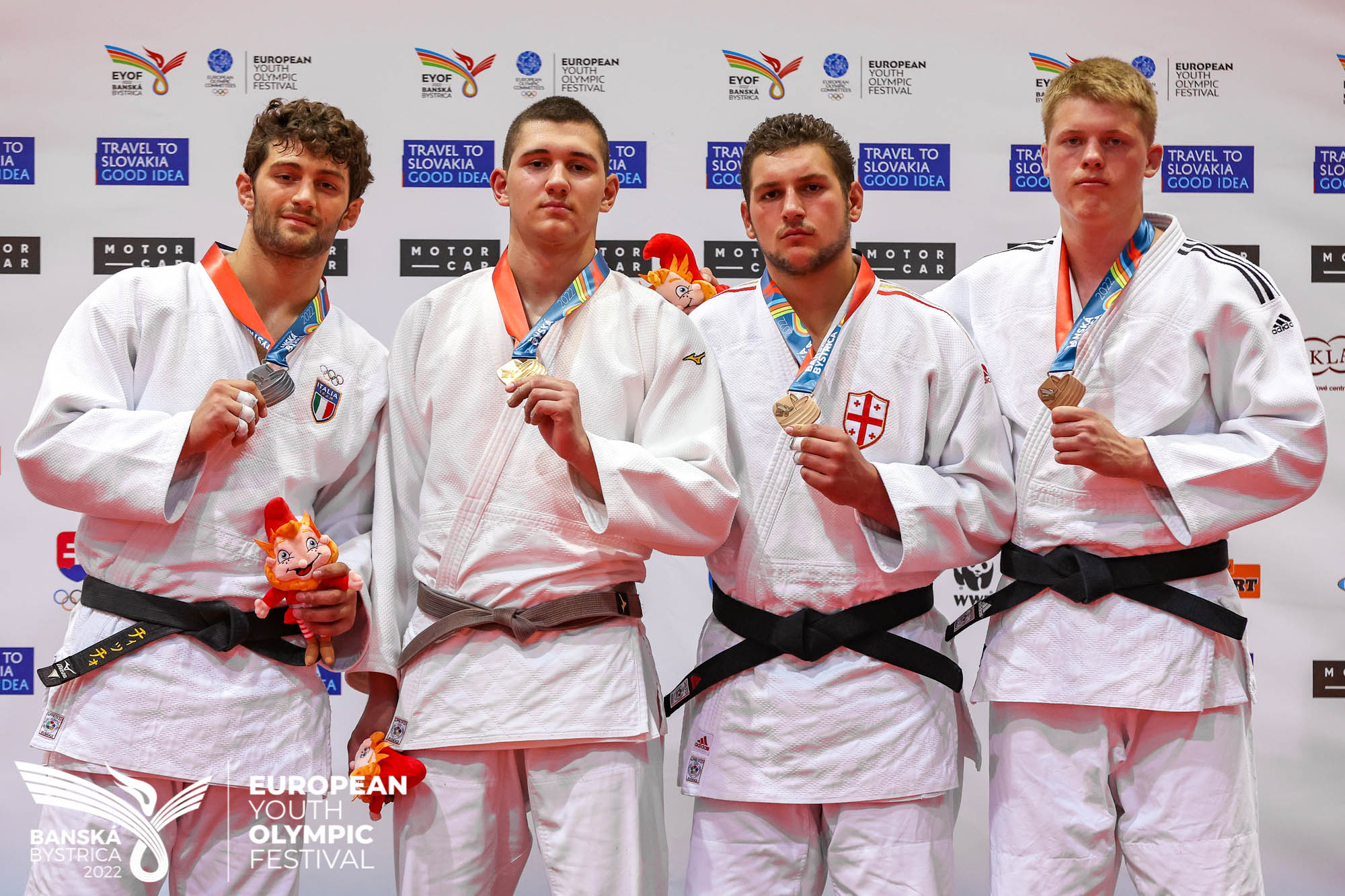 -100kg Medallists 🥇PETRE Bogdan 🇷🇴 🥈BASSO Francesco 🇮🇹 🥉BADUASHVILI Giorgi 🇬🇪 🥉SCHELL Joes 🇳🇱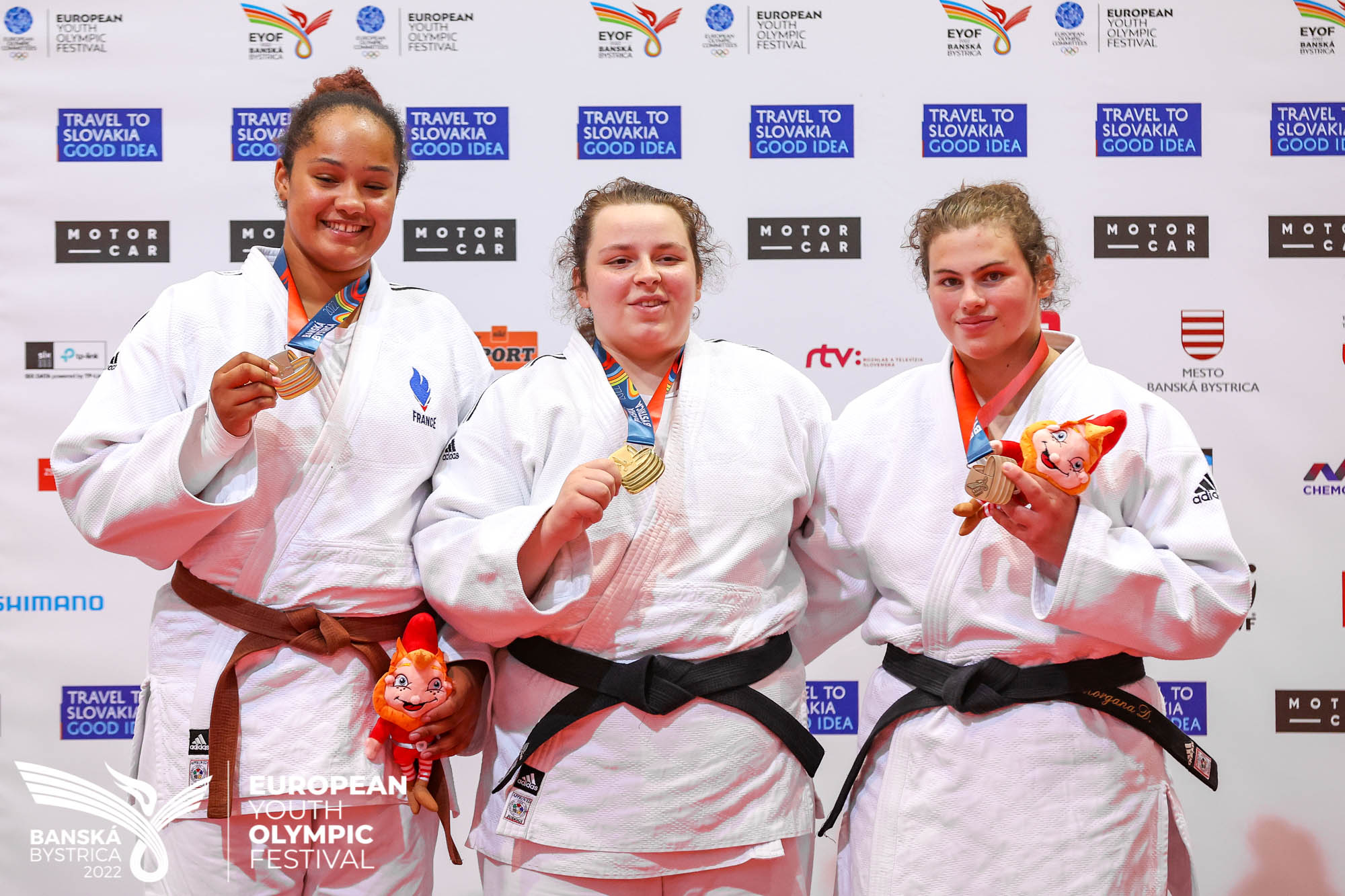 +78kg Medallists 🥇SEMCHENKO Diana 🇺🇦 🥈LANG Bintibe 🇫🇷 🥉DE PAOLI Morgana 🇮🇹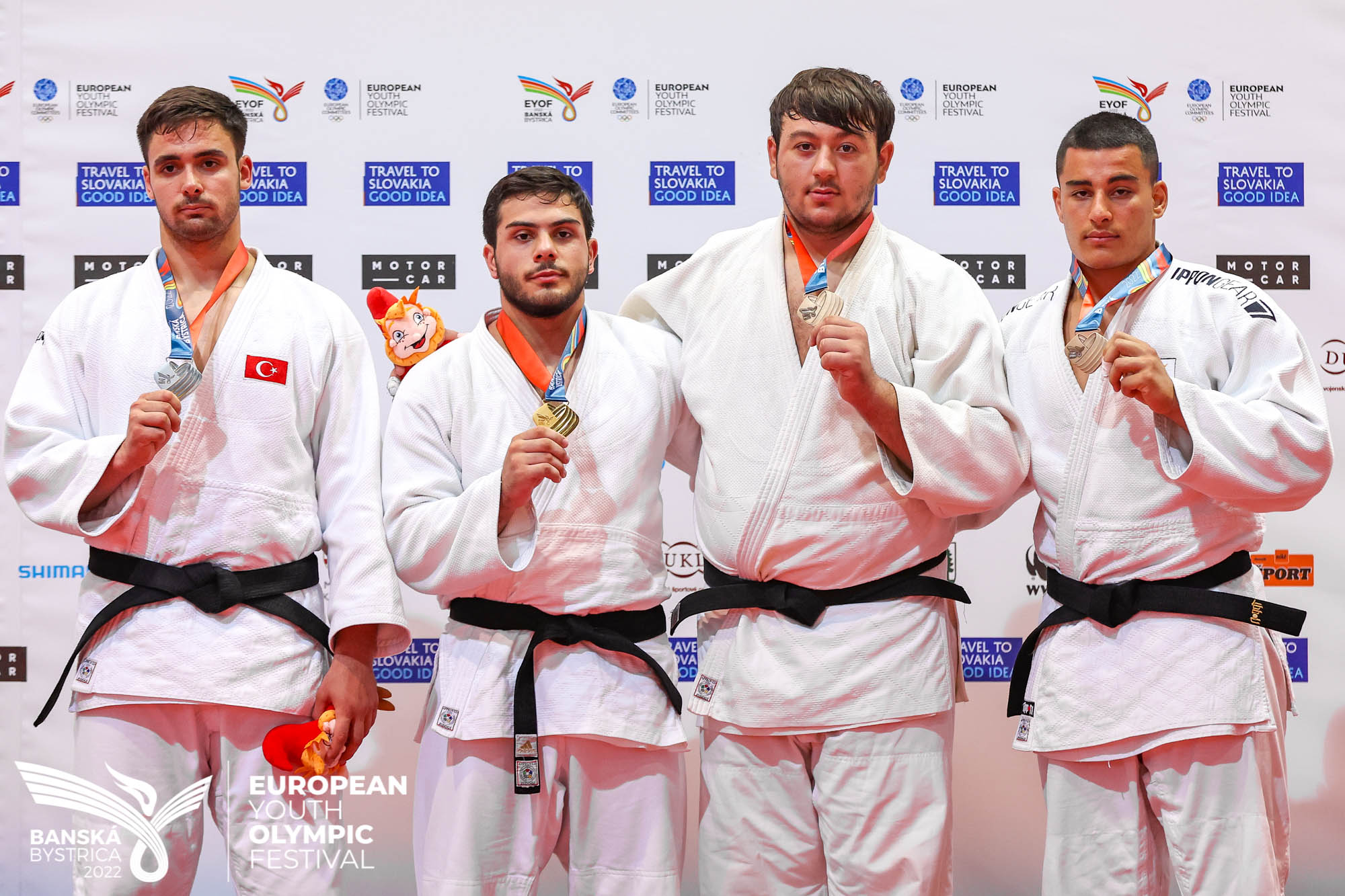 +100kg Medallists 🥇TABATADZE Giorgi 🇬🇪 🥈ERGIN Recep 🇹🇷 🥉NASIBOV Kanan 🇦🇿 🥉ANTONIOU Giannis 🇨🇾
Judoka
Author: Thea Cowen
---