Following some outstanding performances in the Podcetrtek Senior European Cup in Slovenia, Ukraine came out on top, miles ahead of their opponents. In total, Ukraine took home an impressive four gold medals, three silver and six bronze.
Nazar VISKOV was first to add to that tally, and ranked #212 in the world in the -60kg category, certainly wasn't a favourite, however as a cadet and junior he has secured continental European championship bronze medals and managed to get in to the final block of the Warsaw European Open when debuting as a senior competitor. Karl MARANDIAN was next in the consecutive weight category, -66kg. In fact Ukraine were guaranteed a gold medal as he came up against team mate, Vadym CHERNOV in the final. Marandian has accumulated numerous continental open and cup medals but this is his first gold on the international circuit.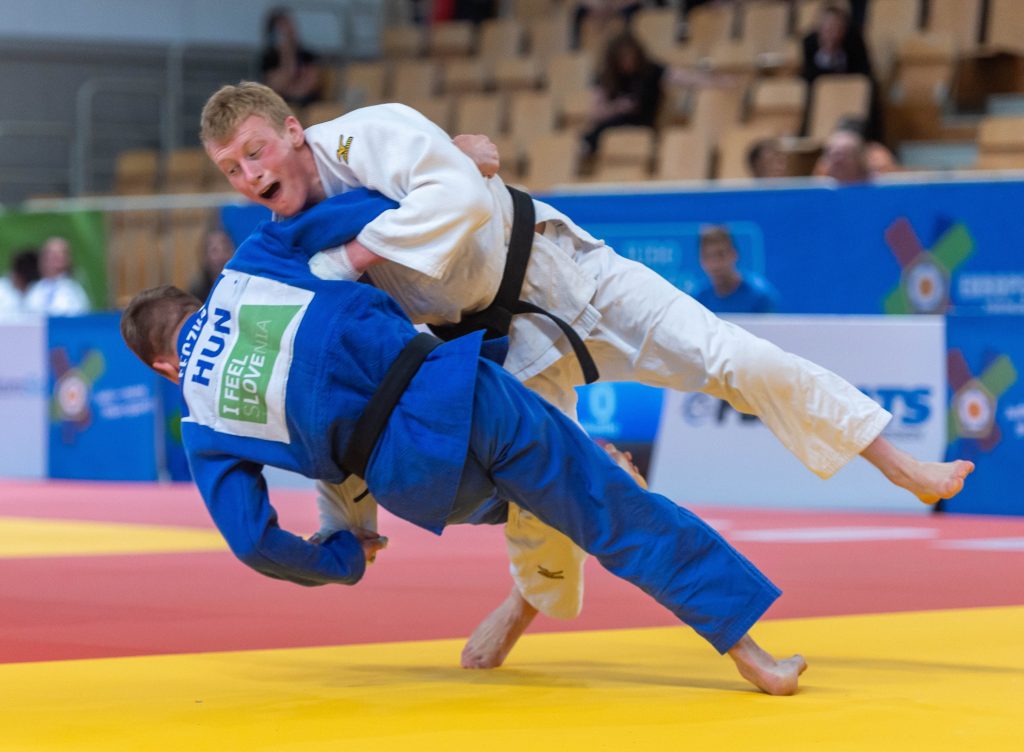 The third gold went to Serhii NEBOTOV in the -73kg category, defeating John WAIZENEGGER (SUI) in the final. As a cadet, Nebotov took some results as well as an EYOF silver medal in 2019 and though his junior career wasn't as fruitful, he has bounced back as a senior with this first place position. Finally taking the last of the golds in the -90kg category, was Stanislav GUNCHENKO. A wonderful ko uchi sealed his semi final win against NERPEL Gergely (HUN) and then controlled a counter attack against Kornelius EILERTSEN (NOR) for gold.
This tournament concluded a long string of events in Podcetrtek; Veteran and Kata European Championships as well as the esteemed Kodokan Seminar. So rounding off, over 250 athletes arrived for the senior cup.
Judoka
Author: Thea Cowen
---