Day two of the Zagreb Cadet World Championships 2023 had few surprises given that three of the four weight categories saw the number one seed triumph through their half of the draw, but one, Tara BABULFATH (SWE) missed out in the -48kg and in the end, was forced to settle for bronze.
Instead we had a head to head between Aitana DIAZ HERNANDEZ (ESP) and Marharyta MIROSHNICHENKO (UKR). Incredibly, following an initial score from the Ukrainian athlete's ashi waza, countering an attack from Diaz, the pair went in to ne waza and then Diaz went to work. It isn't unusual from an athlete in the Valencia Judo Club to be talented in ne waza with a huge focus there in their training, and she proved it there in the -48kg final to become the world champion.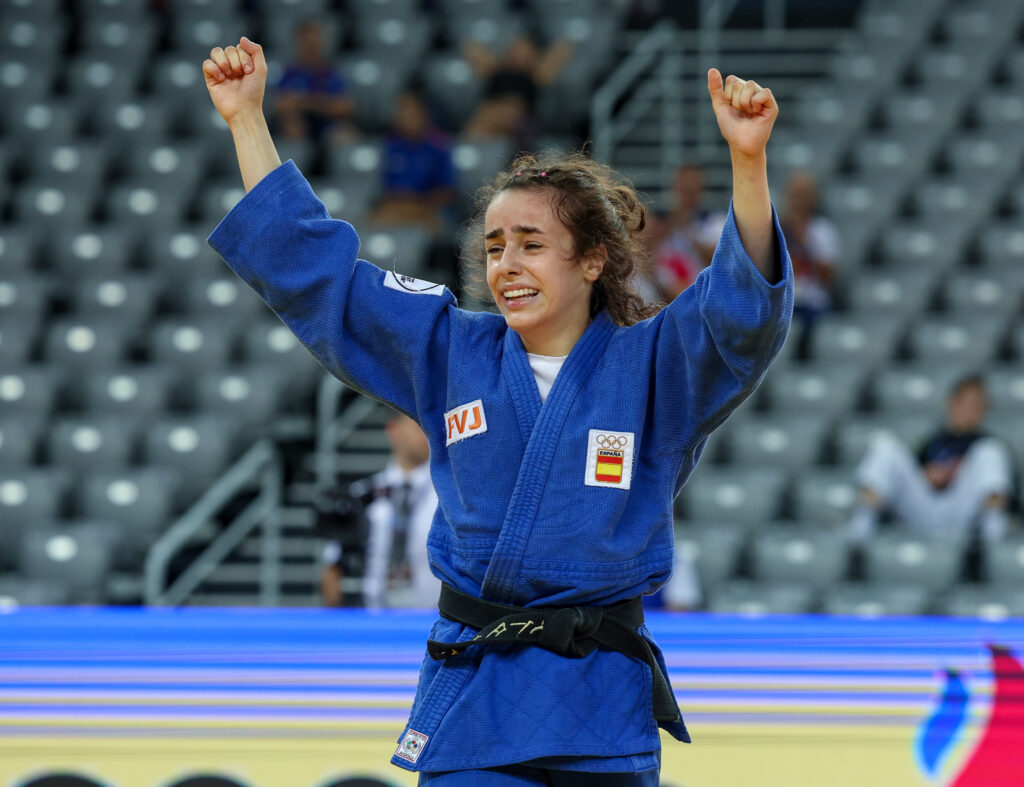 Top seed for the -60kg category, Mahammad MUSAYEV (AZE) was first of the team to go for gold, but he was given a tough final contest with Azhak ASHPIZ (ISR). Arguably, the pair were making avoidable errors, perhaps with nerves in this important final, and so picked up two shidos each. It made for an exciting contest, and in the concluding moments, Musayev attacked with ko uchi gari and was countered with sasae tsurikomi ashi, scoring waza ari for Ashpiz. Simultaneously, Musayev put both elbows on the ground, which earned him a third shido and took away any chance of a comeback. The first of the top seeds to topple in the final block.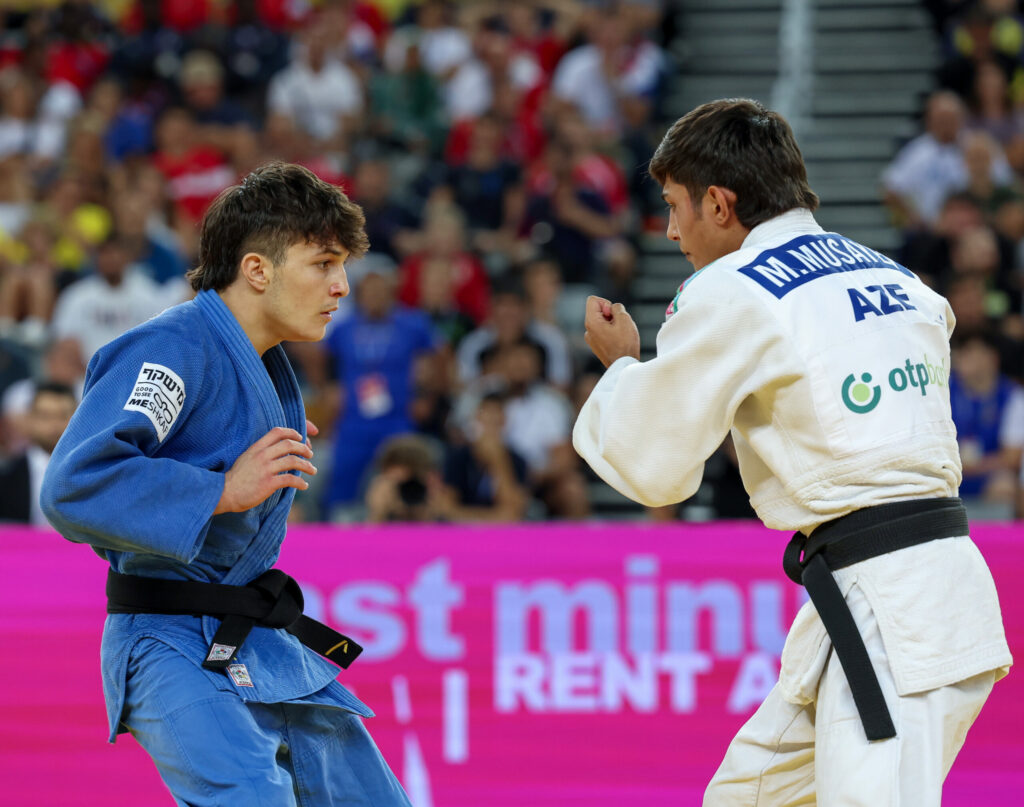 For those watching the final of the -52kg category, assumptions that Alyssia POULANGE (FRA) would have been the eventual champion perhaps wouldn't have been disputed looking only at the conditioning of the athlete, as Poulange and Khadiza GADASHOVA (AZE) went in to golden score, the French athlete was still packing reserves whereas Gadashova was clearly struggling. This contest went on for a further 3 minutes and 13 seconds, both looking for a potential seoi nage success, however Gadashova continued to surprise with an extremely close sumi gaeshi attempt. Eventually, a systematic cross grip from the Azeri athlete brought about the winning seoi nage, Poulange simply couldn't escape.
Finally, the -66kg final rolled around, with yet another number one seed, Abdul YUSUBOV (AZE) looking to defend his ranking. He opened the contest with a great tomoe nage against Symon SZULIK (POL), setting the mood. Then, at only 40 seconds, it was an ippon-scoring seoi nage from the Polish athlete to secure his world title.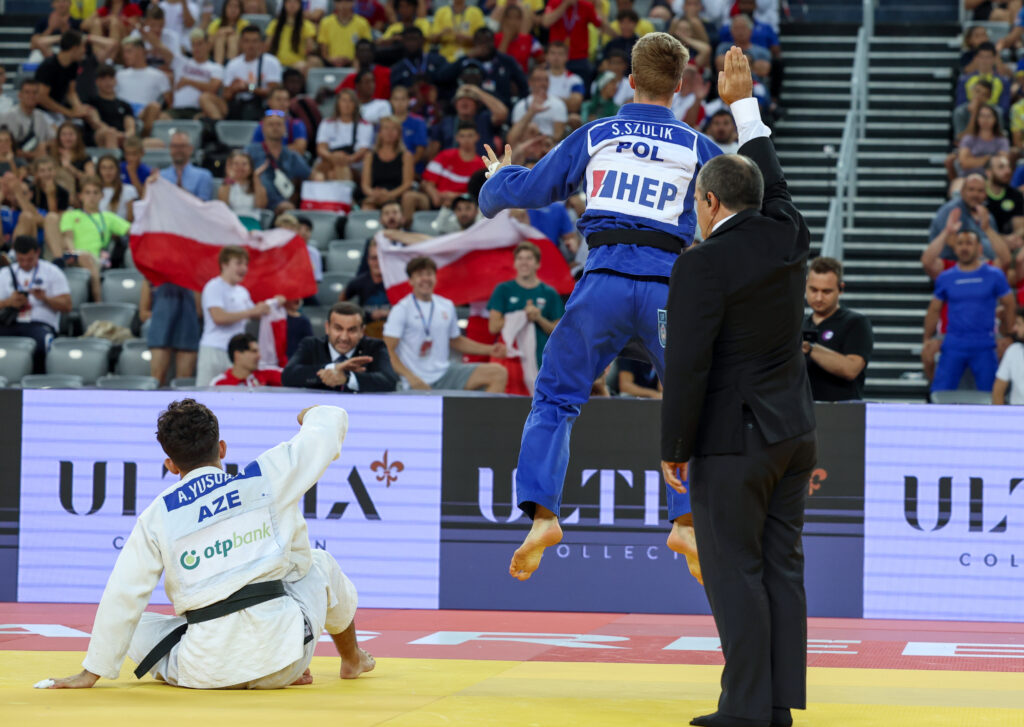 For Europe it was a 'good day in the office' given that all four of the finals were all-European head to heads, but more importantly there was great technique from all, setting themselves up well for their transitions to junior and even senior level for some.
Judoka
Author: Thea Cowen
---