Stefan KNEITINGER, CEO of IPPONGEAR, returned from the World Championships in Doha with a good feeling. The German private label came close to achieving a golden finish in Qatar, just as they did at the Olympic Games in Tokyo. In the end, IPPONGEAR athletes secured six medals – two silver (Matthias Casse/BEL/-81, Lukas Krpalek/CZE/-100) and four bronze (Barbara Matic/CRO/-70, Szofie Ozbas/HUN/-63, Michaela Polleres/AUT/-70, Marcus Nyman/SWE/-90). A total of 70 judokas from nearly 20 European nations, including the international refugee team, relied on IPPONGEAR judogis – an impressive feat for a private brand that entered the market in 2016 and has been operating on the global judo stage since 2018.
"Our secret is that we grow slowly and have very intensive exchanges with the athletes. This was also the case in the development of women's judogis and applies to our Olympic model as well. Together with our athletes, we continuously improve our products. The feedback is extremely positive. Our motto, UNITED BY JUDO, is not just a slogan, it's a program."
During the World Championships in Doha, the German entrepreneur not only engaged in industry networking but also had numerous discussions with athletes. "We are slowly looking beyond Europe, towards Africa and Asia. We have had initial discussions with Enkhriilen Lkhagvatogoo (MGL/-57), a medalist in the World Championships. As I mentioned earlier, we aim to grow steadily."
Stefan Kneitinger will also be present at the World Tour event in Upper Austria from May 25th to 27th in Linz. "Judo Austria, along with Croatia, Denmark, and Hungary, is one of the four teams we have under contract. Our relationship with the neighboring country is very intense. The new World Tour tournament at TipsArena is a must-attend event," emphasizes Stefan Kneitinger.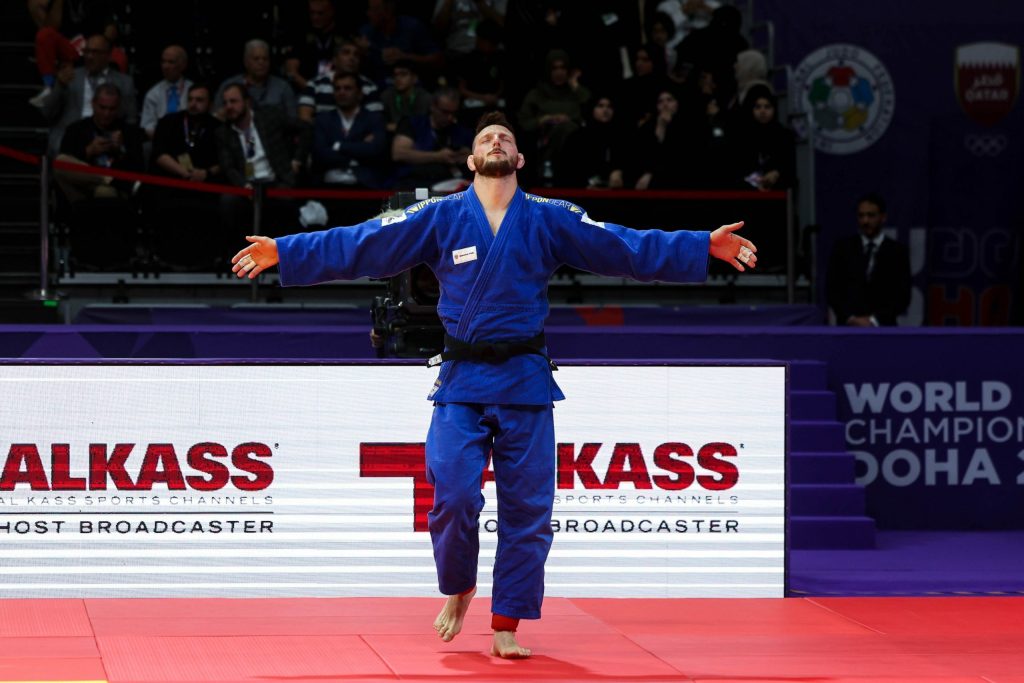 Judoka
Author: EJU Media
---