The final block on day four of the Cadet World Judo Championships in Zagreb, Croatia, was peppered with some of the leading athletes in the world, having competed throughout the day to defend their ranking and past achievements.
For the likes of Tuana GULENAY (TUR/-70kg) and Nikita YUDANOV (UKR/-90kg), the pressure was truly on to perform in order to defend their European titles from Odivelas earlier this year. However there were some big surprises from those outside of the seeded positions who caused major upset on their road to the final.
Gulenay had a very tough day with difficult, ranked opponents intending to stop her, however the pushed on through to the final to meet surprise of the day, unseeded Aleksandra ANDRIC (SRB) who certainly had plenty of crowd support, encouraging her to continue on from yesterdays success.
The -70kg final was off to a ballistic start, with Gulenay countering Andric's o soto gari attempt for waza ari, but the Serbian athlete wasted no time, adjusting her positioning in the next exchange to throw with this time and even the score. Less than half way through the contest, she repeated her signature throw to earn herself the cadet world title and add to Serbia's loot and pushing them up to third position in the medal table, for now.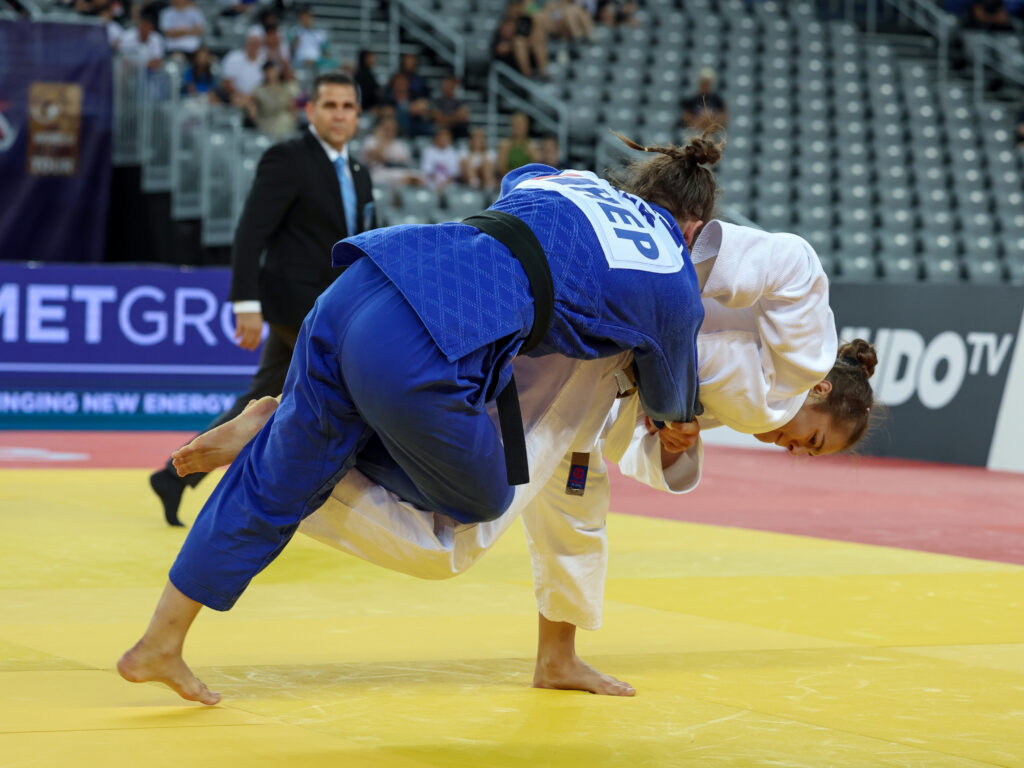 As for the -90kg category, Yudanov once again came up against Cristiano MINCINESI (ITA) for a major championship title. An o soto gari gave the Ukrainian athlete the first waza ari score, whilst Mincinesi was only able to pick up shidos, unable to escape the high grip or onslaught of attacks. Physically, it appeared Yudanov had an edge in this contest and killed any attempts from his Italian opponent. Incredibly, this was the only contest that Yudanov had remained on the mat for the full four minutes given his swift wins earlier on, in fact, his previous four head to heads totalled less than one contest.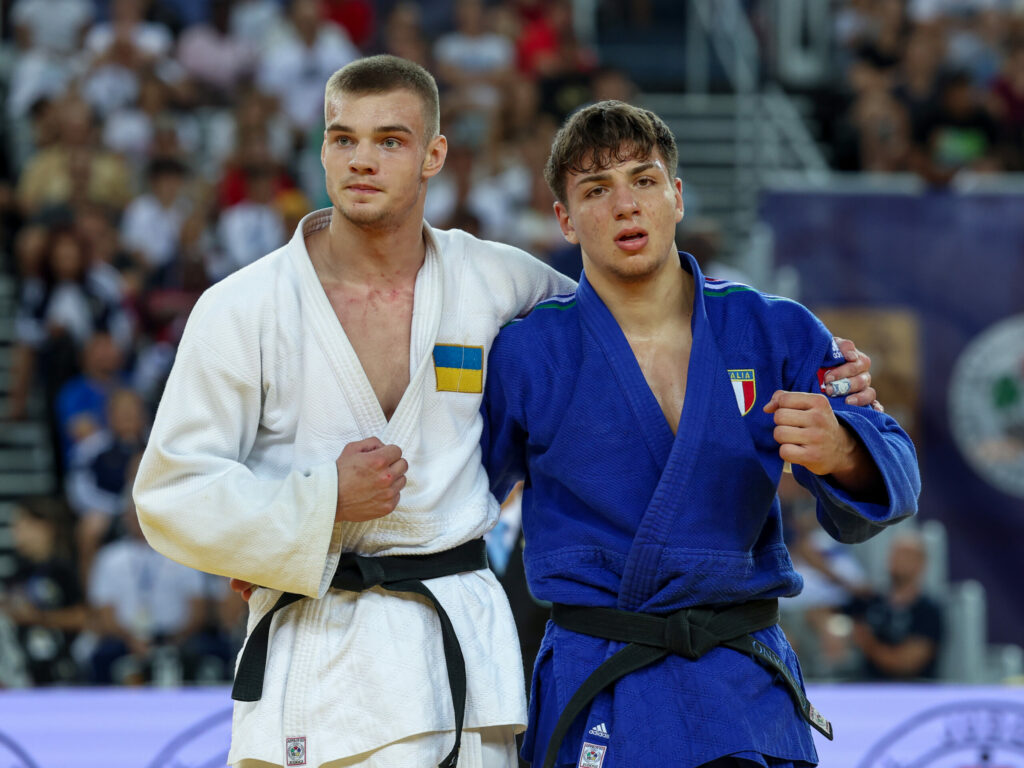 In the +70kg category, there were two chances for a bronze medal for Europe; for the first Zuzanna BANASZEWSKA (POL) took on Zeineb TROUDI (TUN) and used her great stature to secure her world medal. The second was a definite, as top seed Celia CANCAN (FRA) met Helene SCHRATTENHOLZER (AUT) in the next contest. There was a great height difference between the two, however Schrattenholzer was certainly using this to her advantage with low attacks, and forced Cancan to work hard. In the end, the French athlete patiently waited for the perfect high grip and attacked with o soto gari, scoring ippon and ensuring her team added another medal to the tally.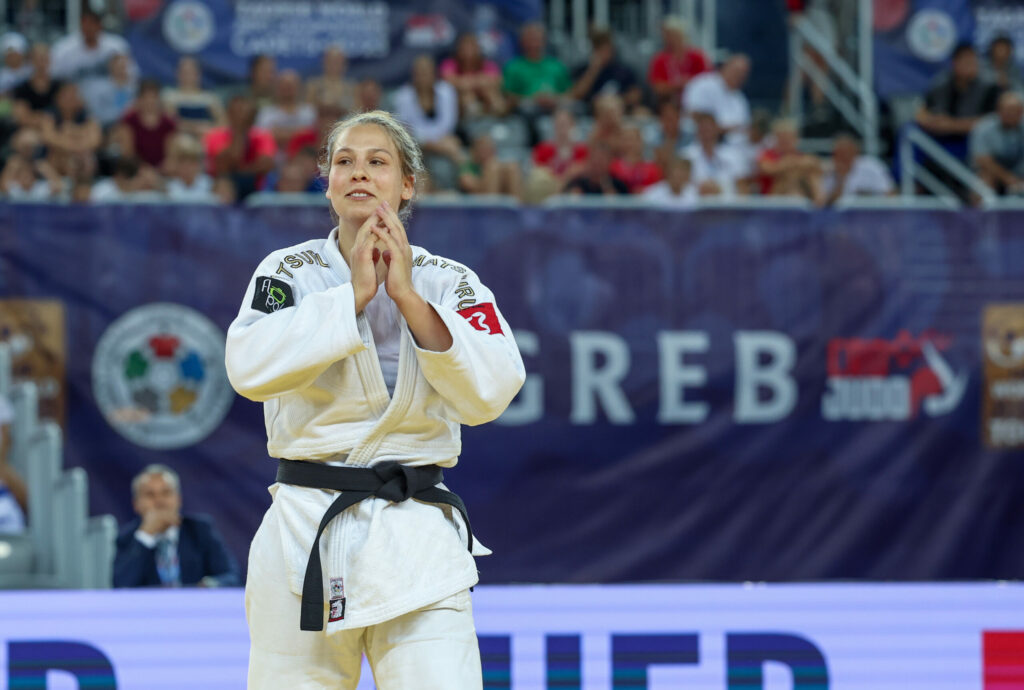 Finally an all-Asian head to head for gold. As per results, this was the first international event for INOUE Tomoka (JPN), whereas LEE Hyenoji (KOR) had already won a junior continental title in 2022 and had demonstrated great strength and technique throughout her preliminary rounds, and so it was somewhat unsurprising that her huge harai maki komi attacks and a counter brought her a cadet world gold.
Concluding the fourth and final day of individual competition, we had the +90kg put on a tremendous performance. Shotiko GOCHIASHVILI (GEO) took Europe's first bronze as a result of a head diving infringement from his opponent, then an all-European contest between the current cadet European champion Ramazan AHMADOV (AZE) and Mateja BOROJEVIC (SRB) decided the next. Though he was not able to replicate his European championships performance, Ahmadov saved himself in this contest by securing the osae komi for the win.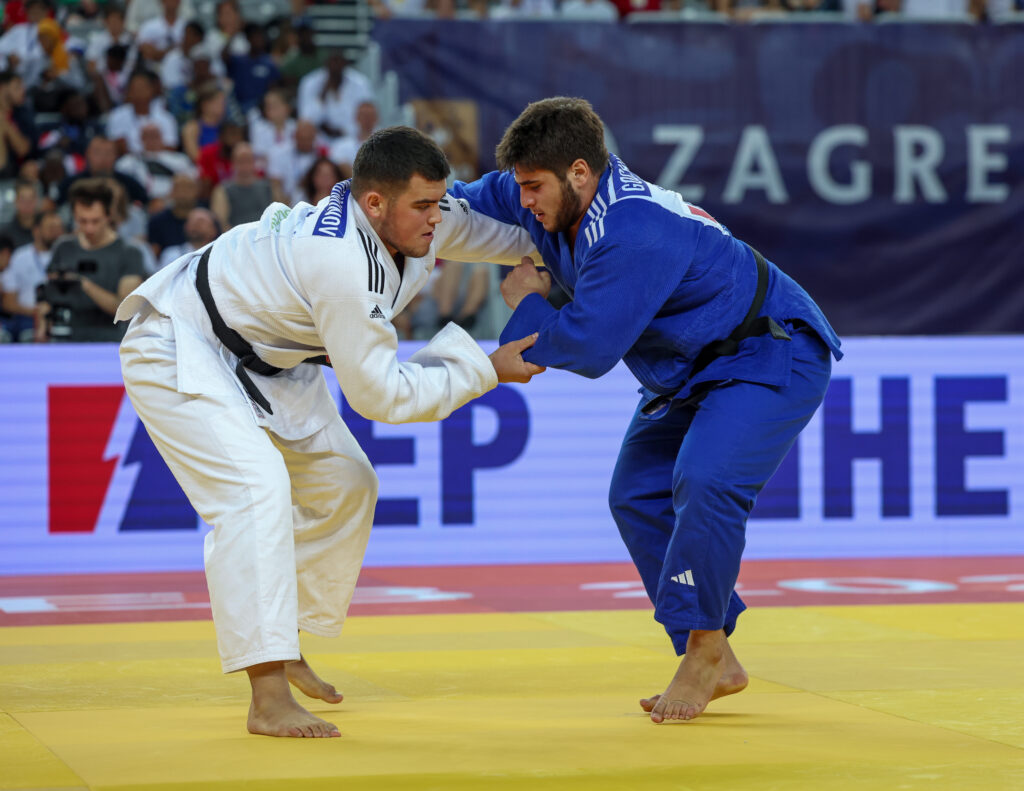 Regardless of the final result, Europe could boast another world title today, either Ibrahim TATAROGLU (TUR) or Matheo AKIANA MONGO (FRA) would be walking away with gold. Tataroglu had a slight height advantage and was able to use the harai maki komi movement to rotate Akiana Mongo twice, initially for a waza ari score, then a second execution for ippon.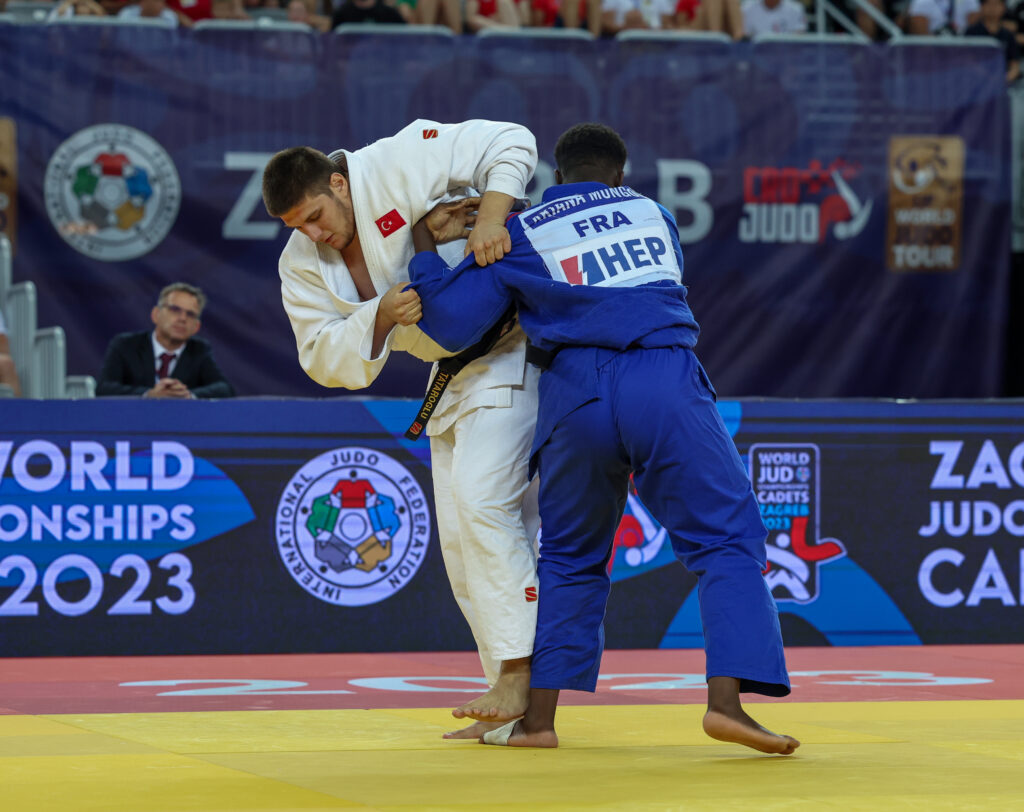 Azerbaijan finished on top of the medal table with an impressive two gold, three silver and three bronze, followed by Japan and Serbia.
The individual competition may be over but tomorrow the real fun begins with the greatly anticipated Mixed Team events, for those who have championed this week, they may look to double up on their glory, and for those who didn't reach their full potential, there is a second chance, all the better with their teams right behind them.
In the Zagreb Arena, the first teams will step on the tatami at 10:00 local time, and don't miss the excitement by watching all the action at JudoTV.com.
Judoka
Author: Thea Cowen
---