The Cadet European Judo Cup in Coimbra 2018 came to an end this Sunday, after two days of exciting matches which opposed the best young judokas in the world. Unlike the first day, in which the Italian supremacy reigned, on the second day 8 gold medals were distributed by 7 countries (Czech Republic won two).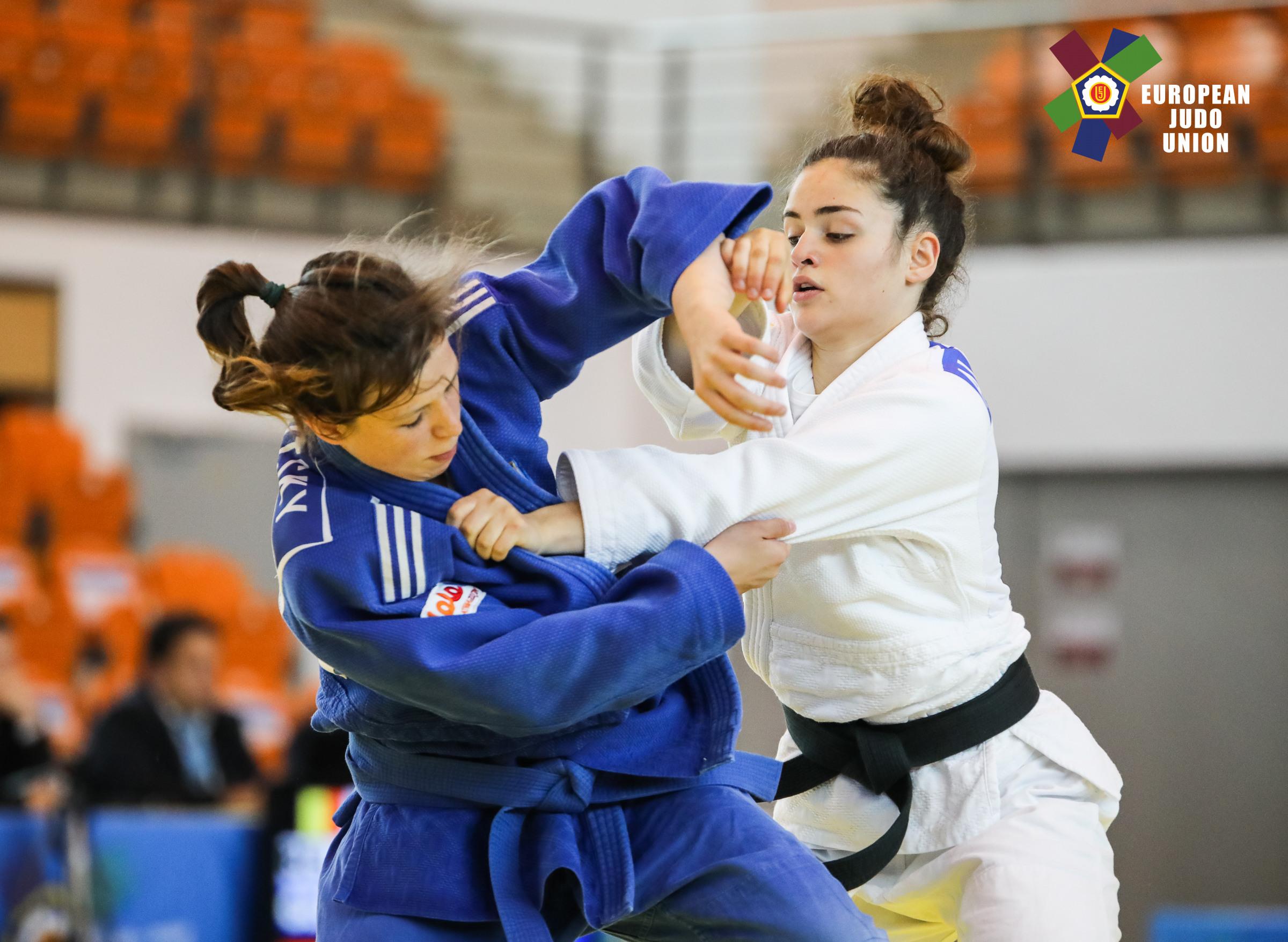 One of the highlights was the young Portuguese Joana Crisóstomo, who won all her 5 matches by Ippon. The -63 kg final was a balanced fight against the Belgium Alessia Corrao (bronze medalist from last year). By the end of the 4 minutes and with the marker tied with a waza-ari on both sides, it was time for the golden score.
During this period, Joana Crisóstomo won by ippon and conquered the gold medal.
"It was one of the toughest matches I've had, we already knew each other, and it was with her that I lost here last year. I think concentration was decisive for my victory. "
After finishing 5th place in 2017, Joana admits:
"Of course I wanted to improve this result, but my main goal was the gold medal. I'm so glad I did it.
Judo runs in the young Portuguese judokas blood. Her brother, João Crisóstomo, participated this weekend in the Grand Prix Hohhot, in China.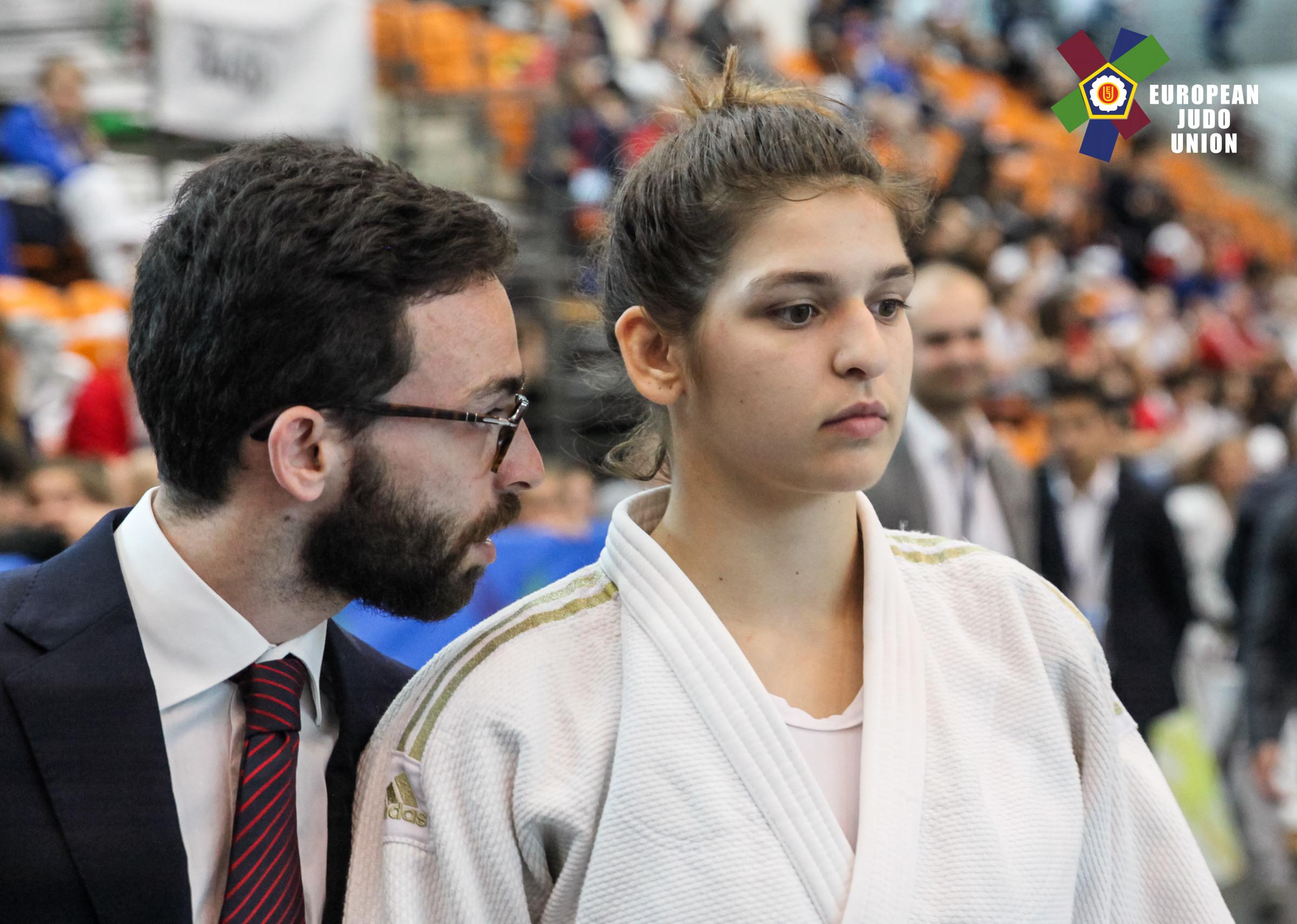 After the gold, Crisóstomo is already thinking about her next goal:
"Now I'm going to the European Championship and I want to go as far as possible, I would really enjoy winning a medal. I know the competition is huge, but I think if you work well, anything is possible."
Judo will continue in Coimbra for 3 days. The EJU Cadet Training Camp" will take place from May 28th to 30th at the Mário Mexia Multidesports Municipal Pavilion. Then, the young judokas will enjoy a well-deserved resting period before they begin to prepare for the next European Cadet Championship in Sarajevo (Bosnia and Herzegovina) from June 28th to July 1st.
---
Podium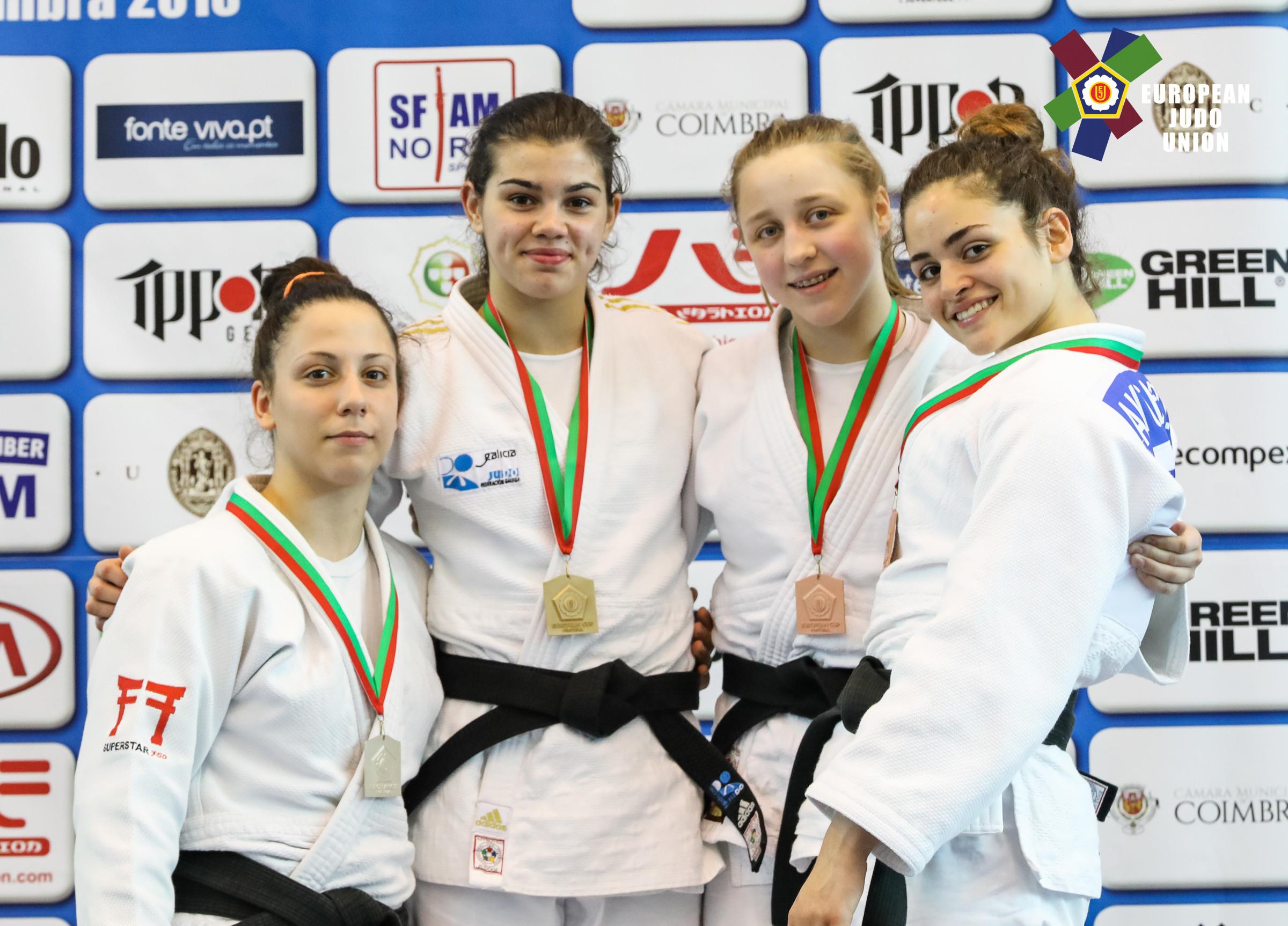 Podium -57 kg 1. VAZQUEZ FERNANDEZ, Laura (ESP) 2. MONACO, Ylenia (ITA) 3. PEREIRA, Alice (POR) 3. SLAMBERGER, Yara (GER) – Rui Telmo Romão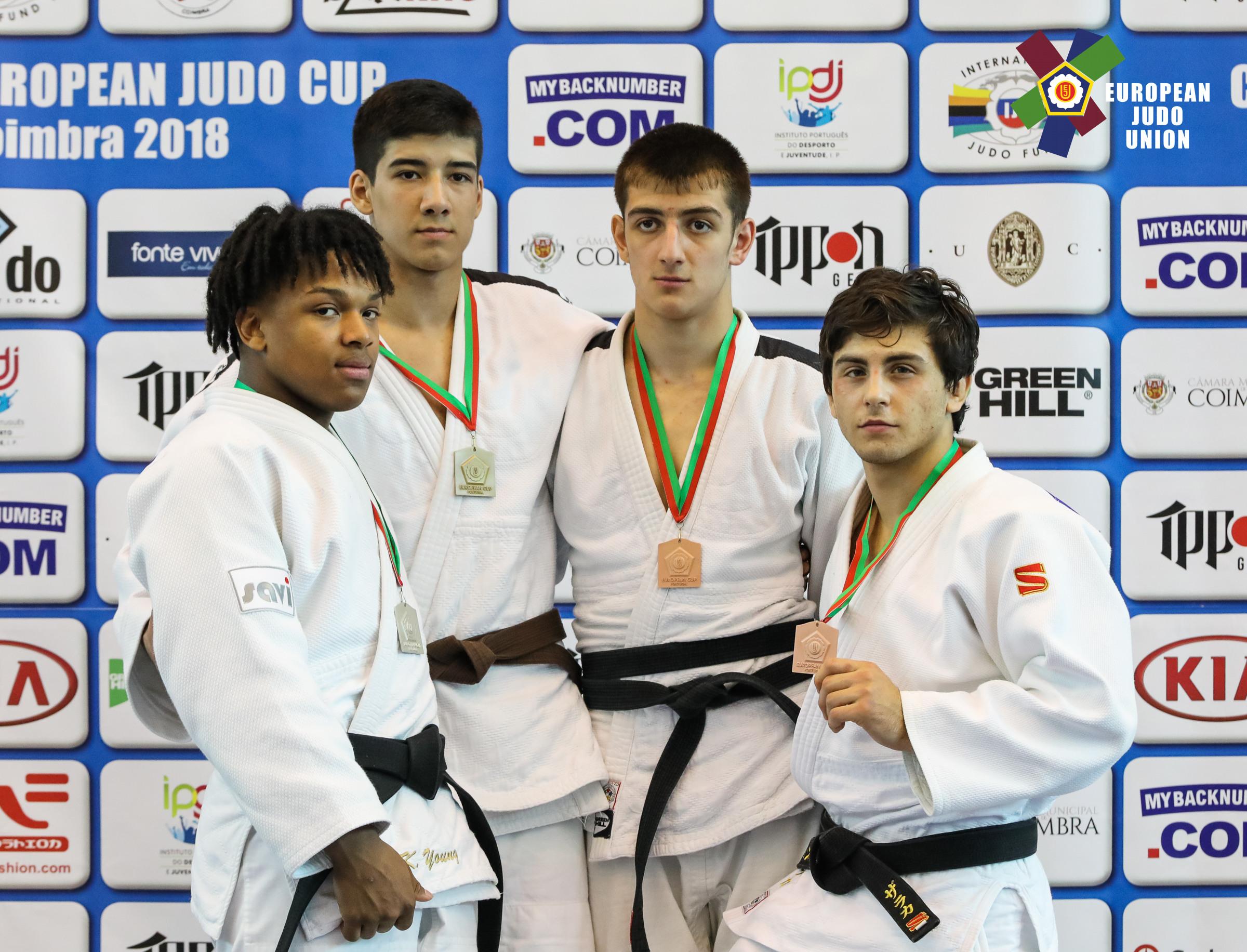 Podium -73 kg 1. SHONEMATOV, Daler (RUS) 2. YOUNG, Keagan (CAN) 3. NOVRUZOV, Kamran (AZE) 3. ZARACA, Giovanni (ITA) – Rui Telmo Romão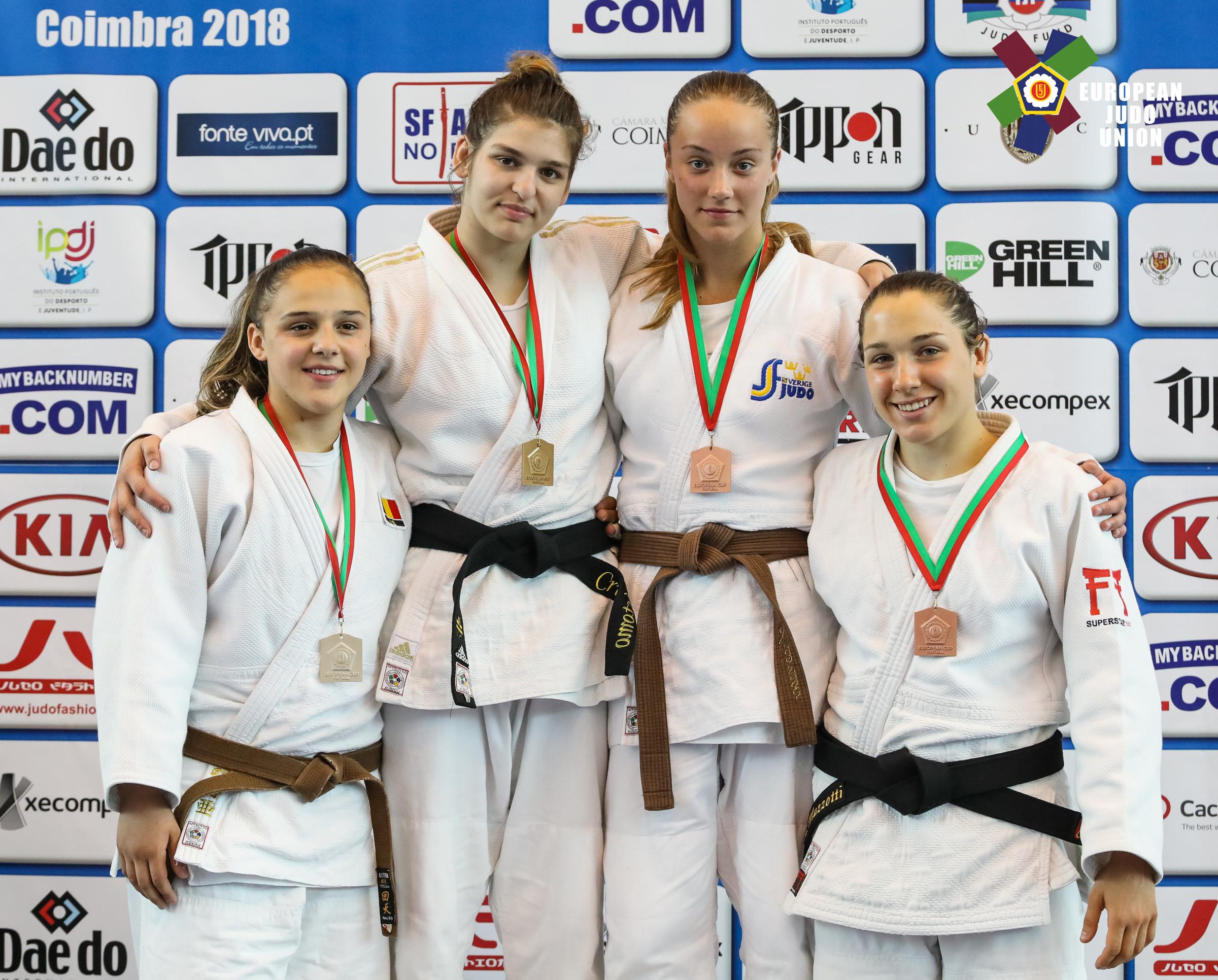 Podium -63 kg 1. CRISOSTOMO, Joana (POR) 2. CORRAO, Alessia (BEL) 3. ANDERSSON, Ella (SWE) 3. MAZZOTTI, Caterina (ITA) – Rui Telmo Romão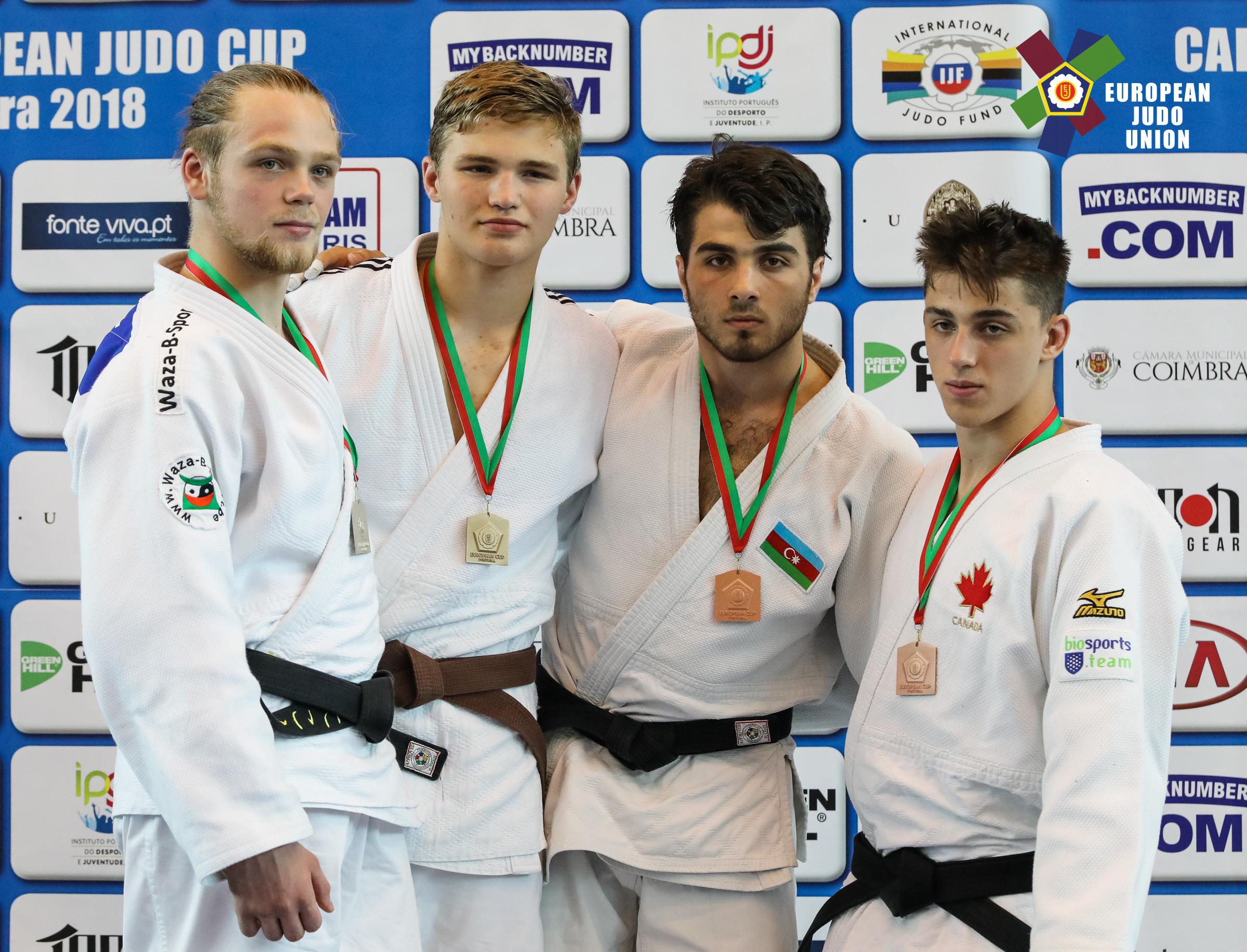 Podium -81 kg 1. BEZDEK, Martin (CZE) 2. DEJACE, Nicolas (BEL) 3. AGHAKISHIYEV, Ibrahim (AZE) 3. ARENCIBIA, Alexandre (CAN) – Rui Telmo Romão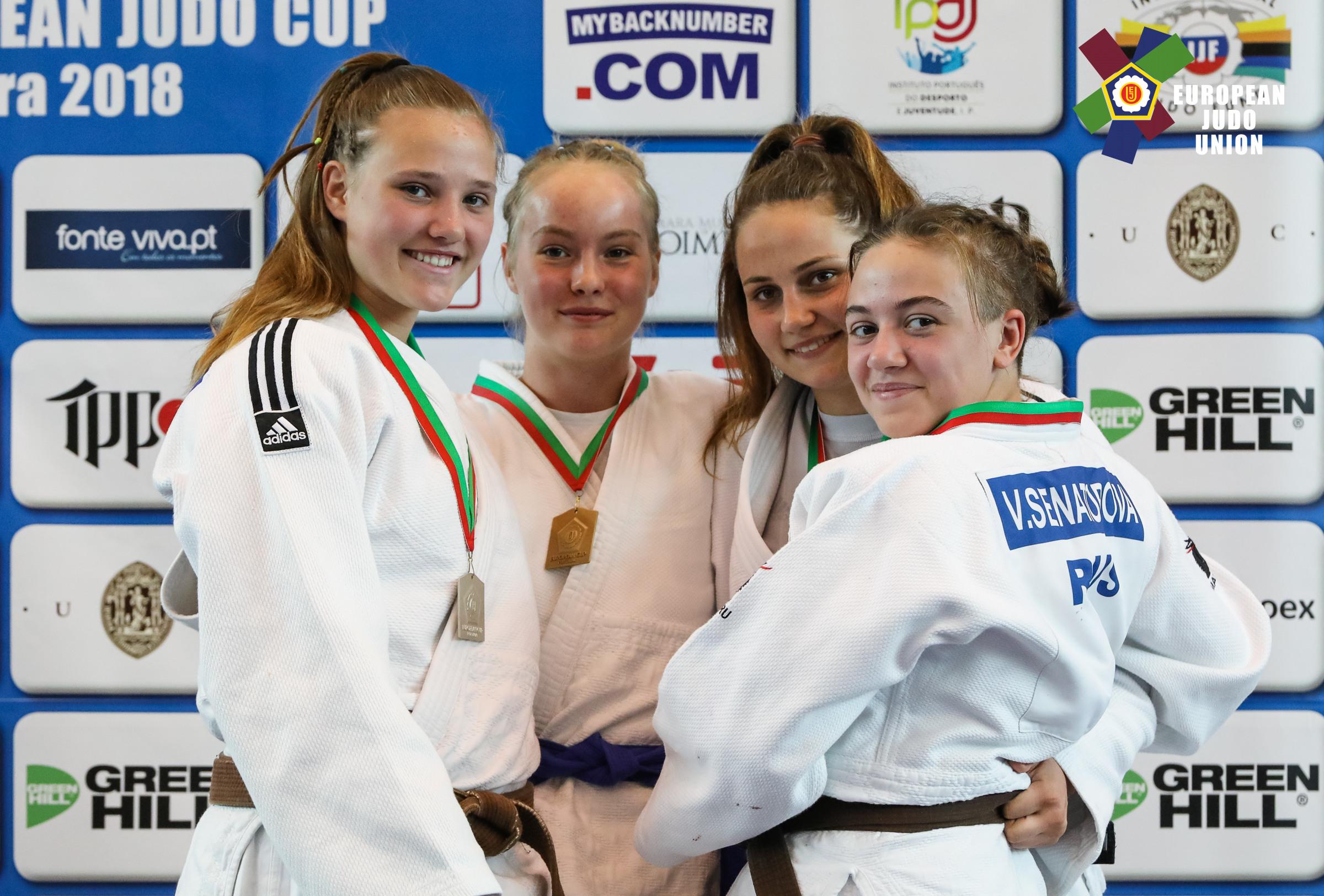 Podium -70 kg 1. SVOBODOVA, Ester (CZE) 2. HEINZ, Jasmin (GER) 3. LE CHEVALIER, Charline (FRA) 3. SENATOROVA, Vera (RUS) – Rui Telmo Romão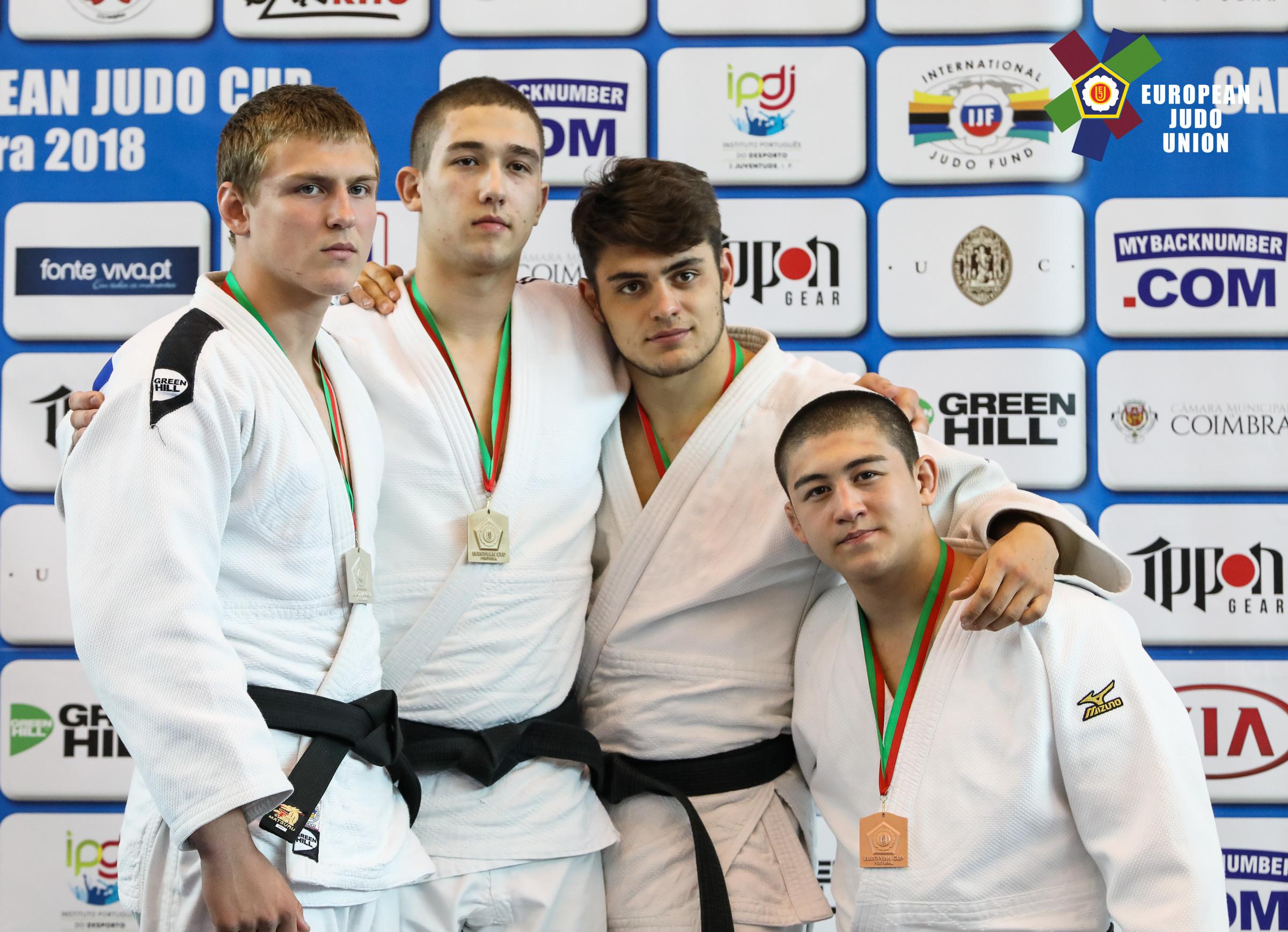 Podium -90 kg 1. VLADOV, Borislav (BUL) 2. BOTNARU, Ion (MDA) 3. BAREFOOT, Issei (USA) 3. CARNEVALI, Leonardo (ITA) – Rui Telmo Romão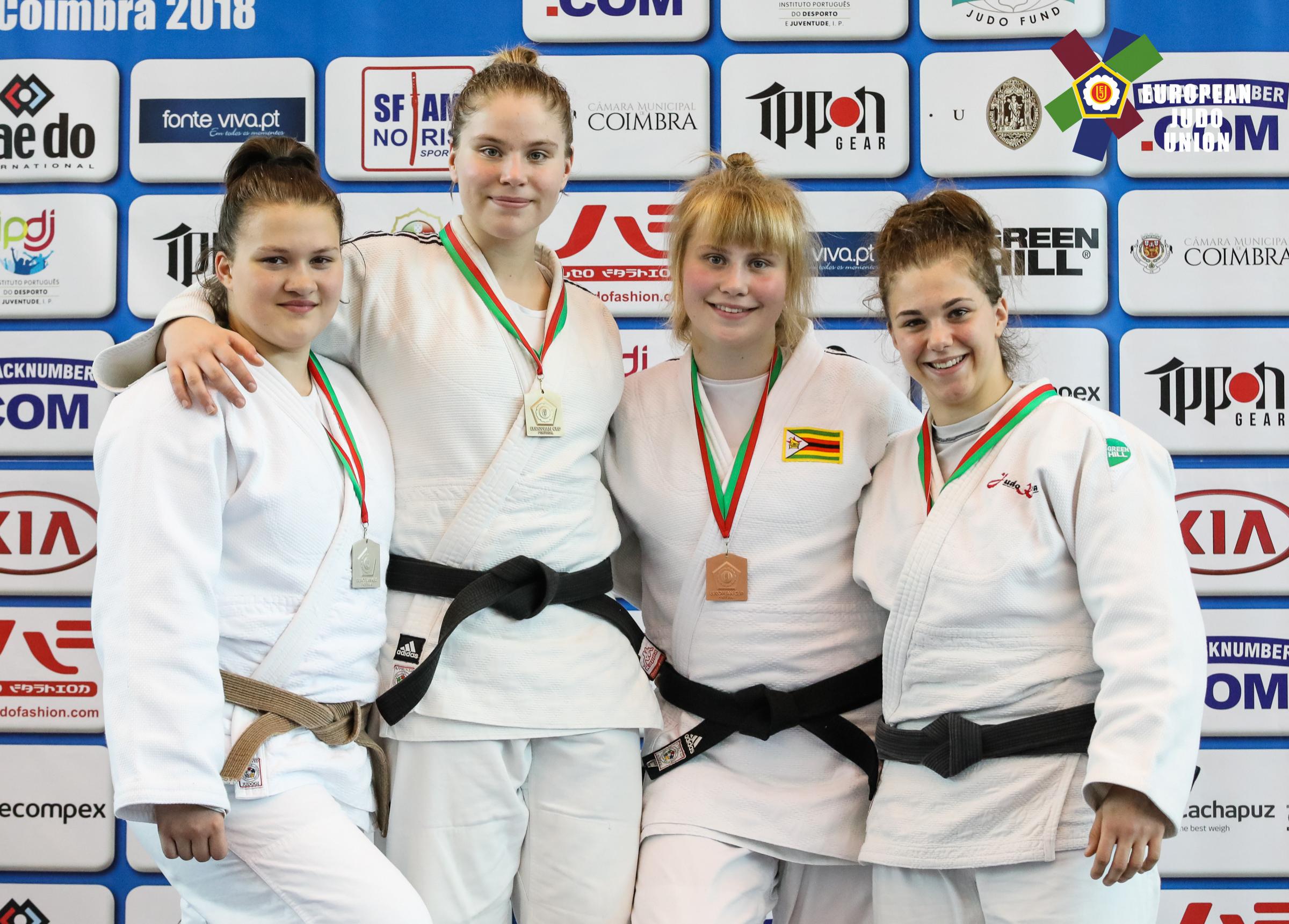 Podium +70 kg 1. SIMONETTI, Erica (ITA) 2. DIACENCO, Oxana (MDA) 3. CALEO, Irene (ITA) 3. PRETORIUS, Christi-Rose (ZIM) – Rui Telmo Romão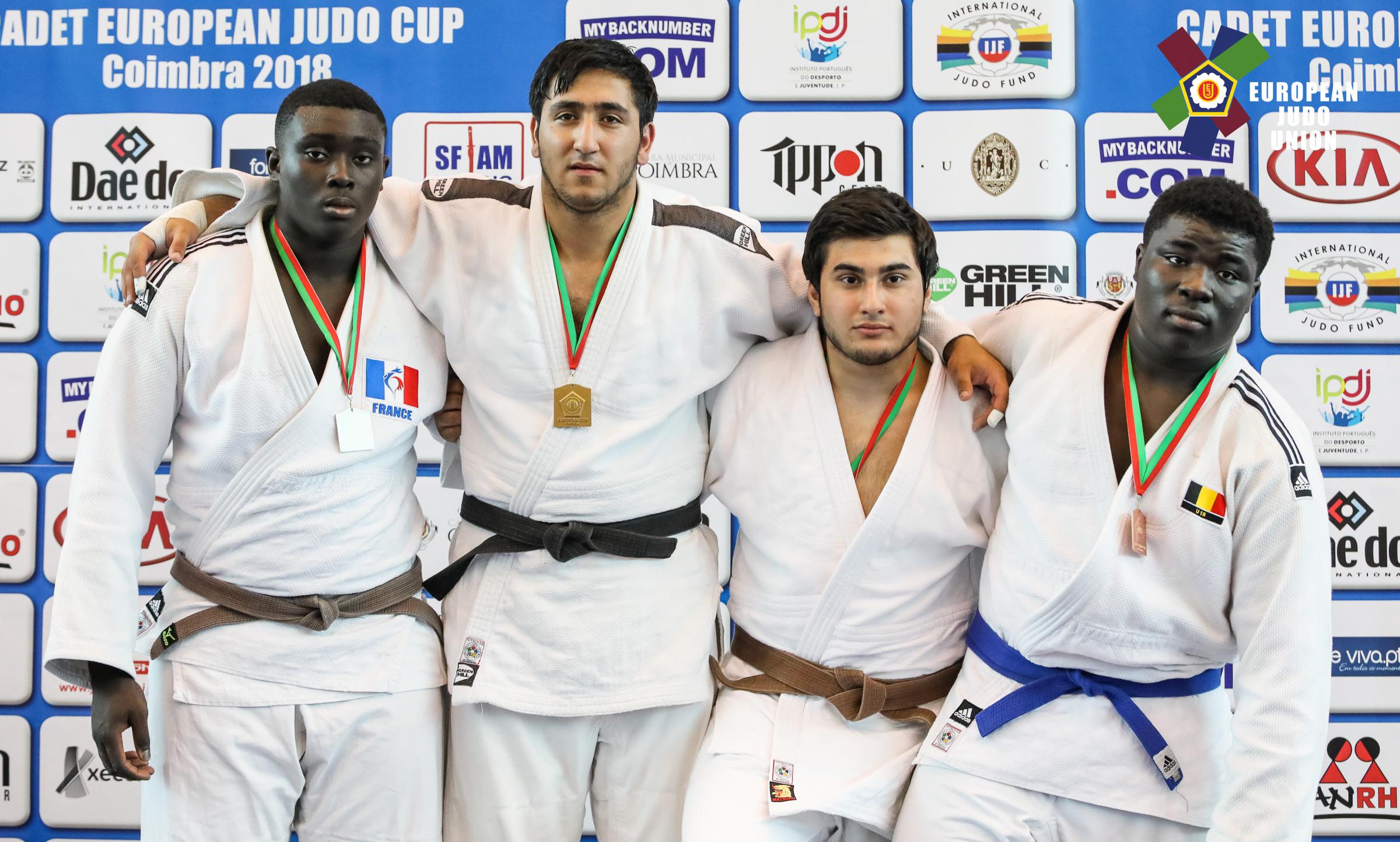 Podium +90 kg 1. SALMANOV, Toghrul (AZE) 2. DIABY, Tieman (FRA) 3. NDAO, Yves (BEL) 3. SAFAROV, Bulud (RUS) – Rui Telmo Romão
Judoka
---