With less than two months to go until the Cadet European Judo Championships, Berlin staged delivered their piece of the puzzle when hosting one of the European Judo Cup for cadets past weekend. For many youngsters, this could have been a decision making trip in regards to the European later on in July.
Although Germany hosted the tournament, the Russian team dominated with their top cadets taking home 5 gold, 6 silver and 12 bronze medals. Far behind Russia yet far ahead from the rest, all three, France, Turkey and Romania won 2 gold medals each. The host nation closed the weekend with 1 gold, 1 silver and 4 bronze medals.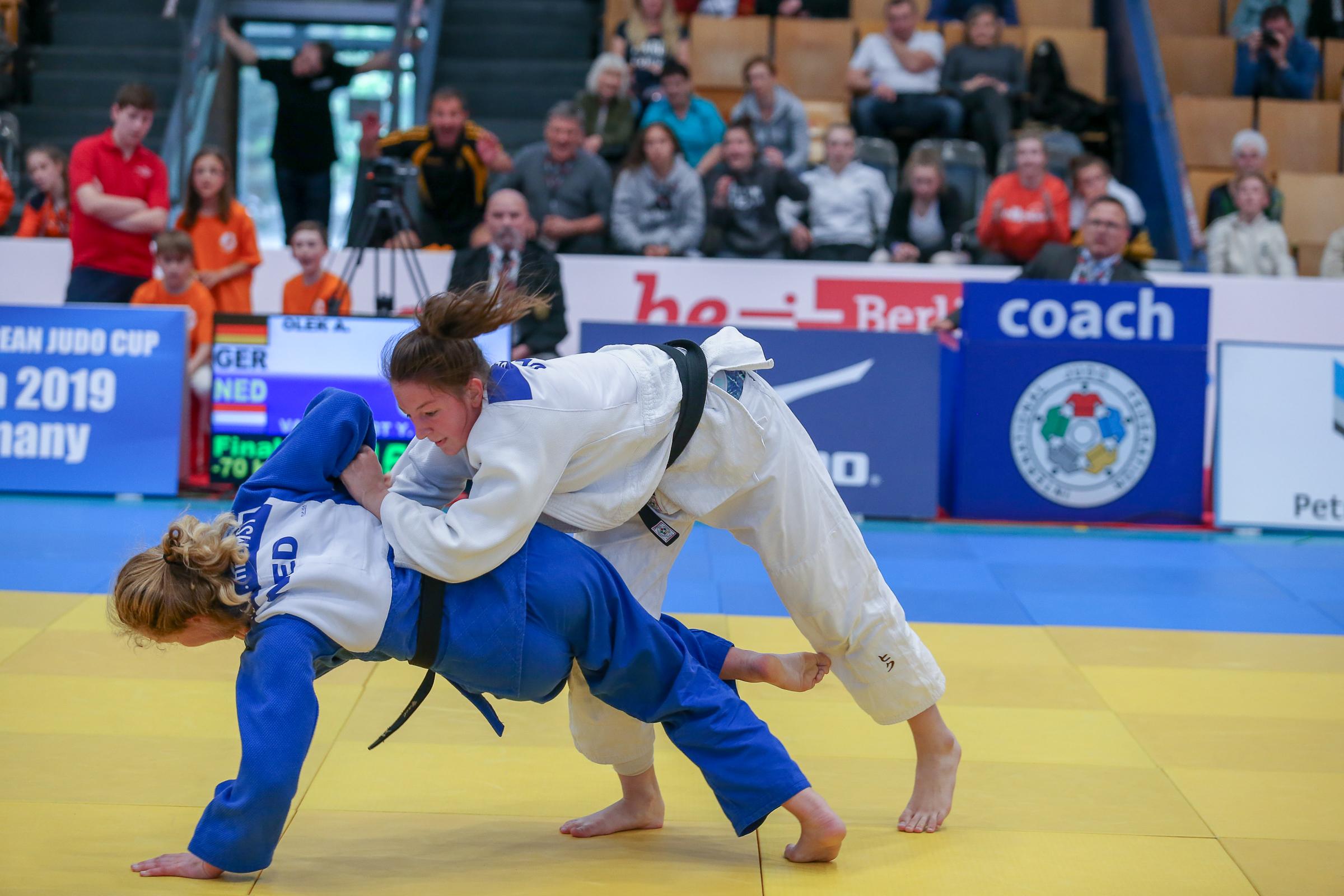 Anna Monta OLEK (GER) who won the only gold medal for the host, was also the highest cadet world ranked German judoka prior to the event. Her golden performance will undoubtedly help her to gain an even higher spot on the world ranking. However, back to the outstanding performance from the Russian youth. Abrek NAGUCHEV (RUS) is current cadet WRL#1 hence his performance of winning the -66kg category came with no surprise. And so the glory of Nodar ONOPRIENKO (RUS). Both athletes had to defeat their home patriot for the final victory. The -60kg category also seen an all-Russian final with Andarbek ARSUNUKAEV who overcome Rizvan MAGOMADOV for the first place.
A top performance was delivered by number 3 seed, Alessia CORRAO (BEL) who won the -63kg category defeating Joanne VAN LIESHOUT (NED) it the final. The Dutch judoka set top seed and WRL#1, Tatiana GUZUN (RUS) back for a bronze battle. Portugal's Raquel BRITO, delivered what was expected from her top seeded position and won all of her four contests to crown the Portuguese national anthem during the medal ceremony of the -48kg category. Despites the number of overseas competitors, all 16 gold medallists were European judoka. Congratulations to everyone.
Judoka
---