Last week we published the updated calendar for autumn. Today we have again some new information.
The Veteran European Judo Championships 2020 have been cancelled after thorough analysis together the organiser. The Greek Judo Federation keeps the right for hosting the event in 2021. The Kata European Judo Championships 2020 have been re-scheduled and will take place in Poland on the 12th and 13th of December 2020.
The EJU Refereeing Commission has decided to cancel the EJU Refereeing and Coaching Seminar 2020. Instead of the seminar, they have already started a Referee Webinar. Every Tuesday five examples from selected situations (each week a different situation) will be published. On Friday, an explanatory video with the qualified answer from the EJU Referee Commission will be published.

Video conferencing is becoming more and more popular. To fill the void of lost interpersonal connections brought on by the global pandemic, the EJU will use the tremendous advantages of video conferences. We have decided that the Administration and Organisation Seminar 2020 will most likely be held by means of video conference. The date will be announced soon.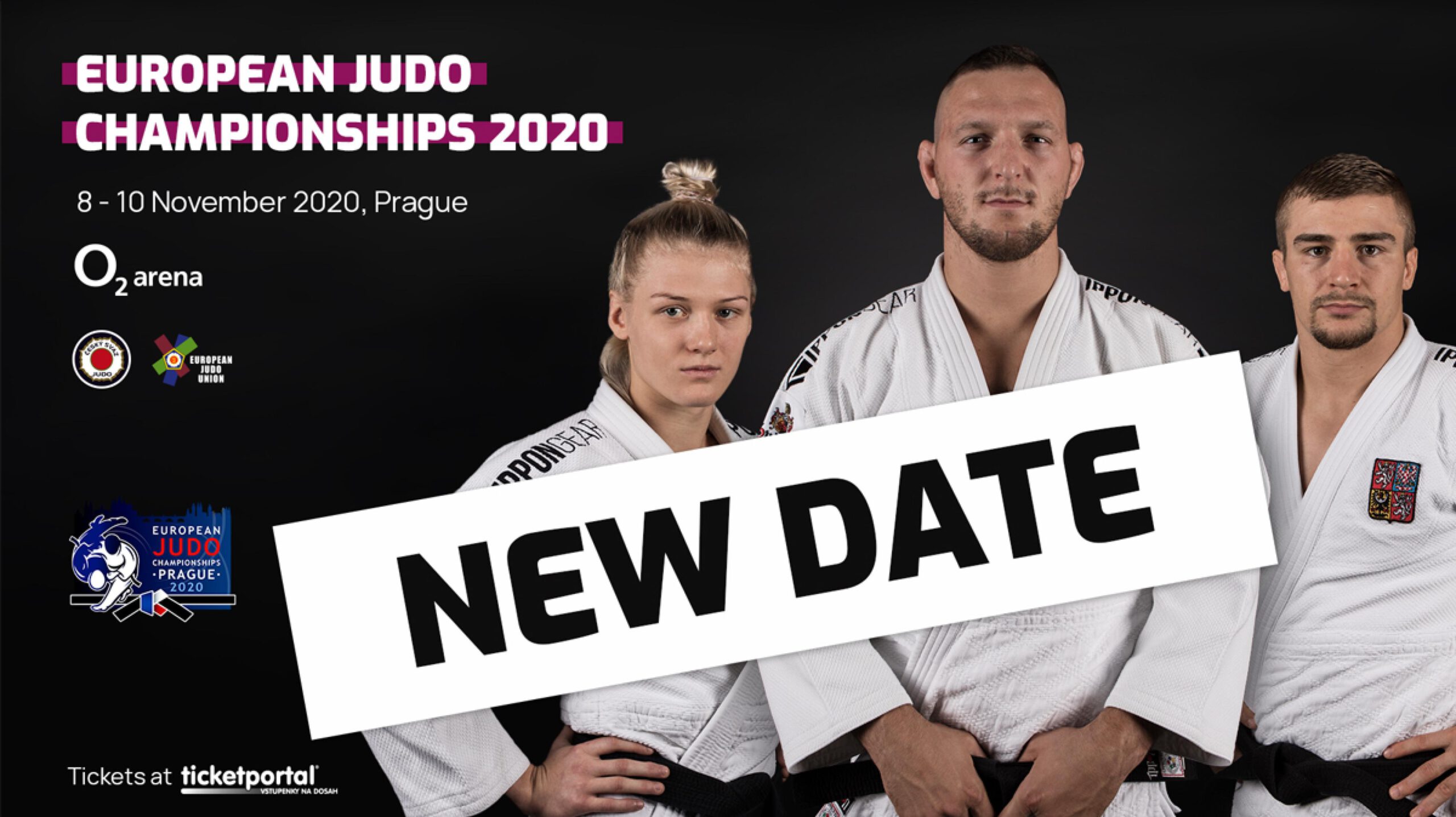 The new date of the European Judo Championships 2020 is officially approved. The Championships will take place from the 8th to the 10th of November in the O2 Arena in Prague and remain a part of the Olympic qualification.

All sold tickets purchased for original days remain valid for the new dates:
Tickets for May 1st are valid on November 8th.
Tickets for May 2nd are valid on November 9th.
Tickets for May 3rd are valid on November 10th.
The European Judo Championship will take place in Prague for the first time in the history of the independent Czech Republic. The last European Championships were hosted in 1991.
---