It hasn't been long since the International Judo Federation released the new rules for the Olympic Games Cycle 2022-2024. The European Judo Union Referee Commission therefore used this opportunity to attend the Olympic Training Centre (OTC) training camp in Samorin, Slovakia.
Although the Covid-19 pandemic is still 'hitting us' from all sides, in collaboration with the Slovakian Judo Federation, the EJU decided to use this chance to gather two Referee Commissioners, Franc Očko (SLO) and Nuno Carvalho (POR) with all present national coaches in Samorin.
Following the evening session we had an opportunity to speak with Nuno Carvalho who had a chance to referee at the World Championships in Rio de Janeiro (2013), Chelyabinsk (2014) and Astana (2015).
Nuno, as an experienced referee and former athlete could you please tell us more about the presentation of the new rules during the OTC in Slovakia?
Well, we selected some of the videos about the new rules, as some of them are not new, they are just clarification of some rules that we've already had. The EJU Referee Commission selected examples to help and clarify it with the coaches. I think it was very positive, all coaches were very happy with this explanation, also on the tatami we had a lot of discussion with coaches to help them understand.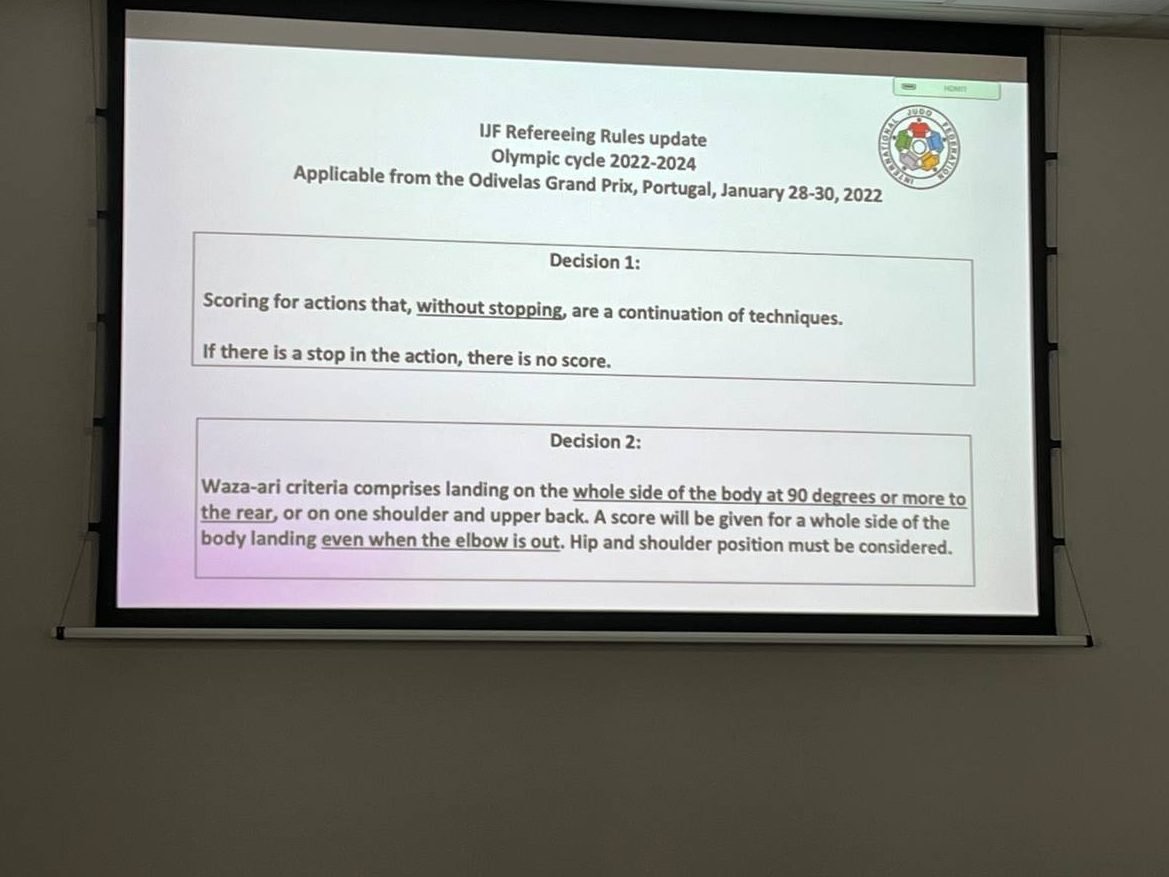 How important is to have referee-coach interactions during the OTC?
I think this is very important, even when I was attending the OTC's in the past as the IJF WJT referee I knew this was important as in that time we could see that sometimes for coaches and even top players are not very clear on the application of some rules and this could be a problem for them during competition, especially when we speak about tactics. So this is the chance to come to us during the training or theoretical session, they could ask us what they want. This is the place to develop the training of the athletes, understanding of the rules for the coaches.
It is great to hear of the collaboration between the Referee Commission and coaches. Do you think that some of the changes in the rules could have an impact on certain categories in the sense to become more attractive?
I don't think that these updates will change the "panorama", I think we can have attractive fights in any category, depending on the attitude of the athletes of course. Generally the athletes of the middle or light weight categories are more or less the same so they could make the contests more attractive as there is not too much difference between them.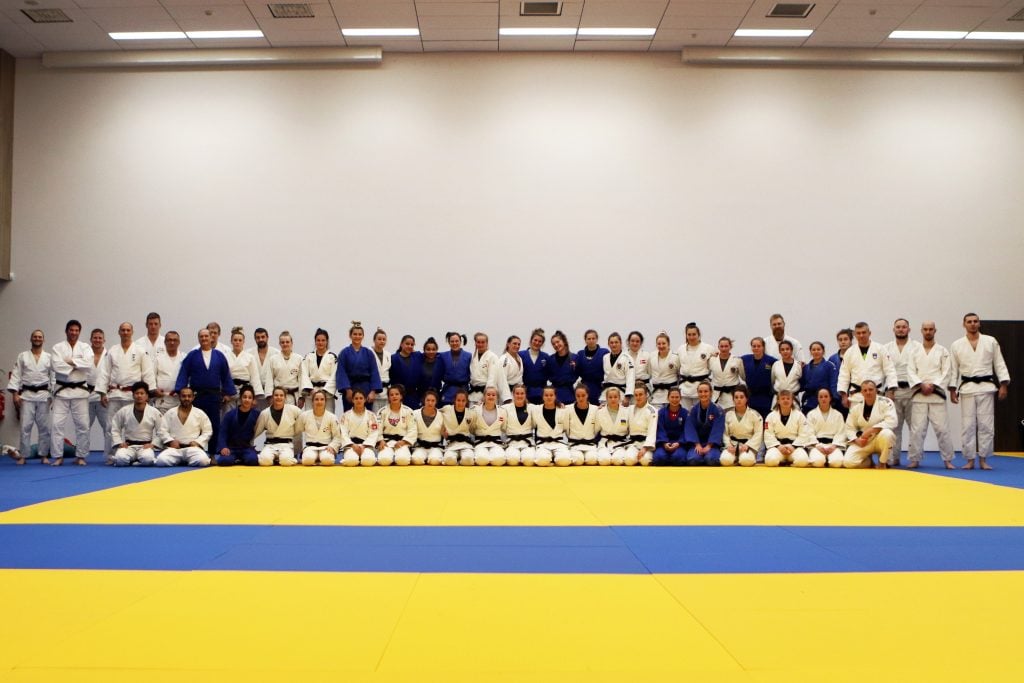 EJU Referee Commission together with Sport Commission is present at all OTC's during the year, they were also present in Antalya week before. The new rules will be applied later this January, starting with the IJF World Judo Tour and Portugal will host their first Grand Prix ever from 28 – 30 JAN.
Author: Mario Krvavac
---